What comes to your mind when you see fantastic shots? What stands behind them. Take a look at these
This week we're celebrating the World photo day and we're sharing the best photos with you on the blog and on Facebook pages. We asked Mohammad Baber Afzal to pick up 10 of his favorite photos and share the stories that stand behind them. We hope they will inspire you.
Forgiveness
Here is an image that was made in collaboration with Michal Klimczak. The concept was to show simplicity and humility by compositing sand into the image. Adding a human element gave it a sense of perspective and purpose.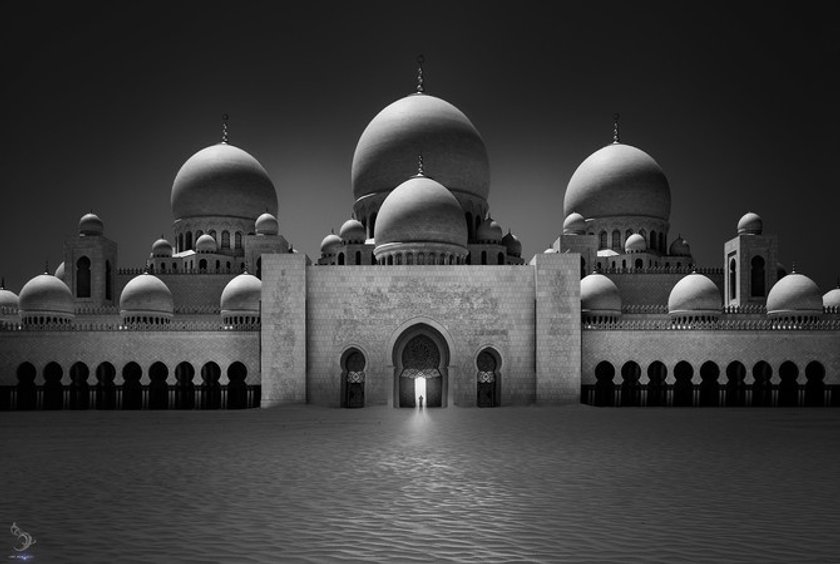 Afterlight
To witness fog in Dubai is a rare phenomenum and to be able to seize that moment, one has to wait for the right climate conditions to happen. I had to stay up all night just to make sure those conditions were met and that's when I decided to make my way to one of the buildings adjacent to Burj Khalifa as can be seen in the image above. I was very fortunate enough to be able to witness and capture this moment at 5 am in the morning. It felt surreal and that's how I wanted to represent my image too.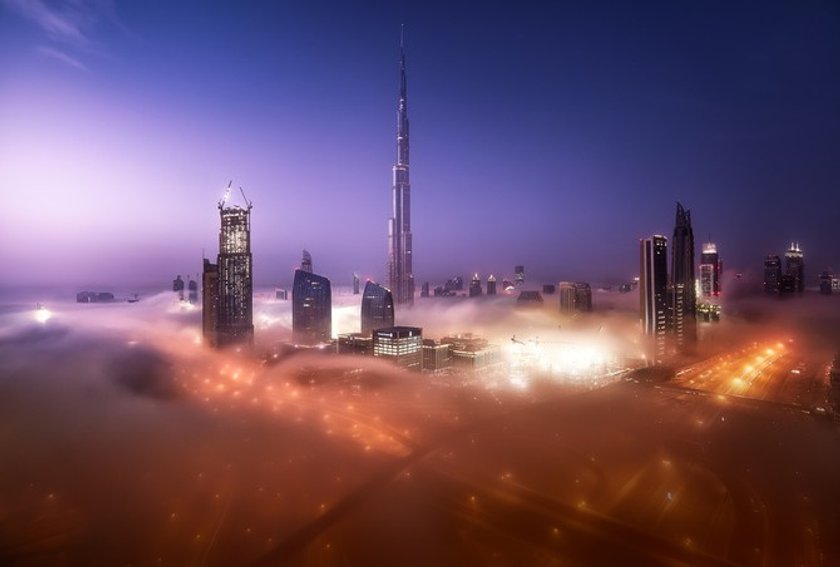 The Awakening
To have dramatic clouds in Dubai is a rare sight but being able to witness it over an iconic landmark is a Blessing in itself. I took this opportunity to create a sunbeam hitting Burj al Arab in the backdrop coupled by adding some light into the foreground man-made canal.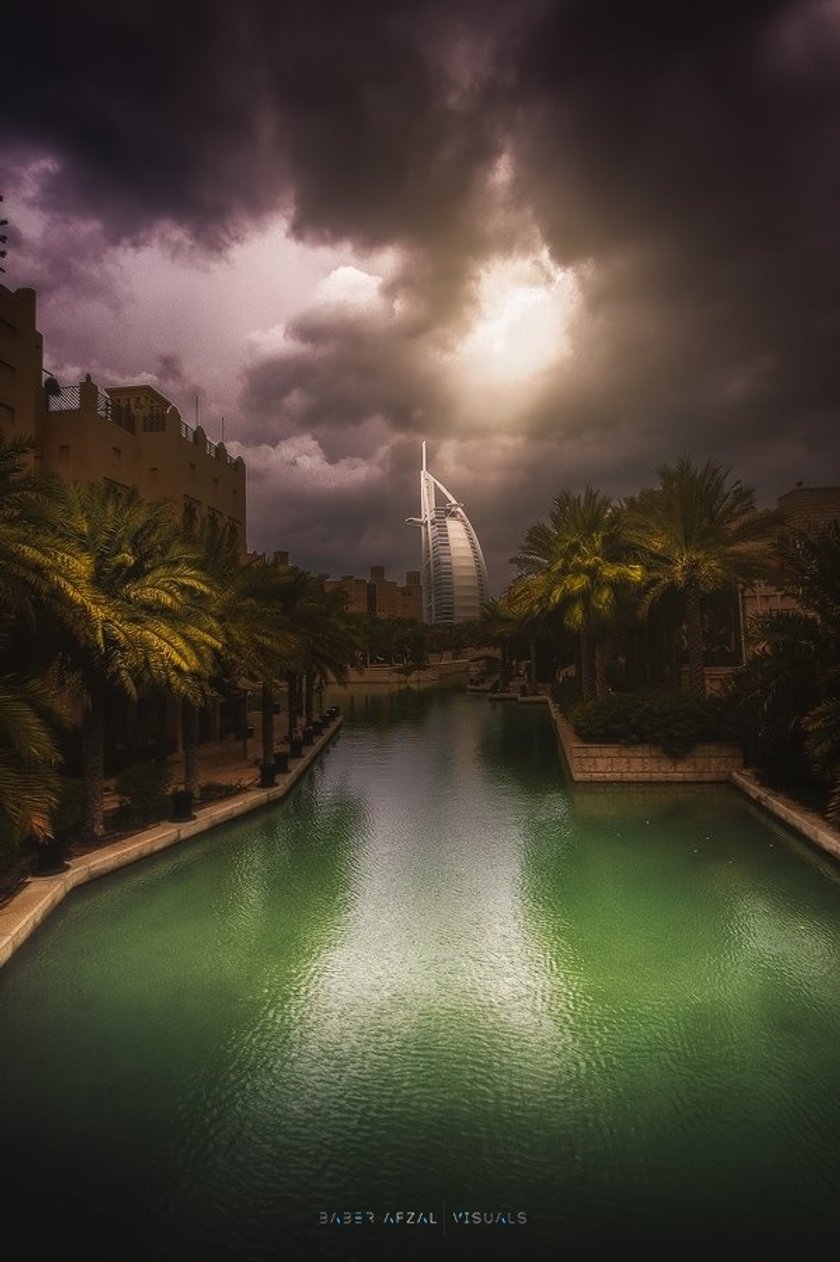 Ethereal II
This image was captured when I visited Lake Mary in Mammoth Lake in California back in 2012. The reason why you notice a drag in the clouds is because its a long exposure image taken over a duration of approx. 60 seconds.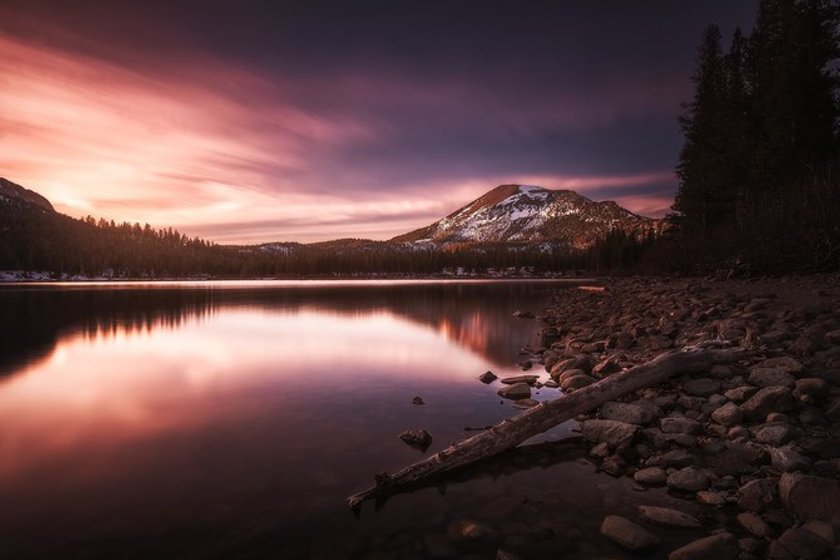 The Golden Gate
I had visited San Francisco back in 2012 and I have to admit that it is one photogenic city. Anything you capture there turns out beautiful. Here is one perspective I had shot of the Golden Gate bridge. Me and a friend of mine had sneaked our way through in order to shoot from this area since it was in the no trespass zone. It does offer a unique perspective of this majestic bridge which has been shot many times and various angles. I decided to add some dramatic clouds and go monochrome in order to bring out the best to this image and to do justice to this amazing bridge.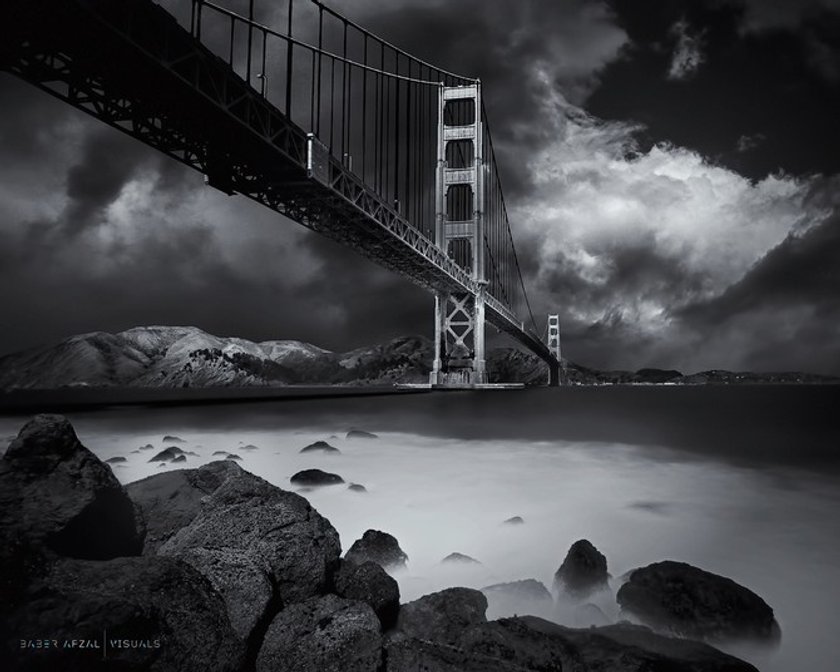 Reverie
This image was taken in Al Aqah beach in Fujairah which is the only pebble beach in the United Arab Emirates. This 3-minute long exposure was taken at 6 am. in the morning during sunrise. Hence, that is why you notice the sea waves giving a fog effect in the image.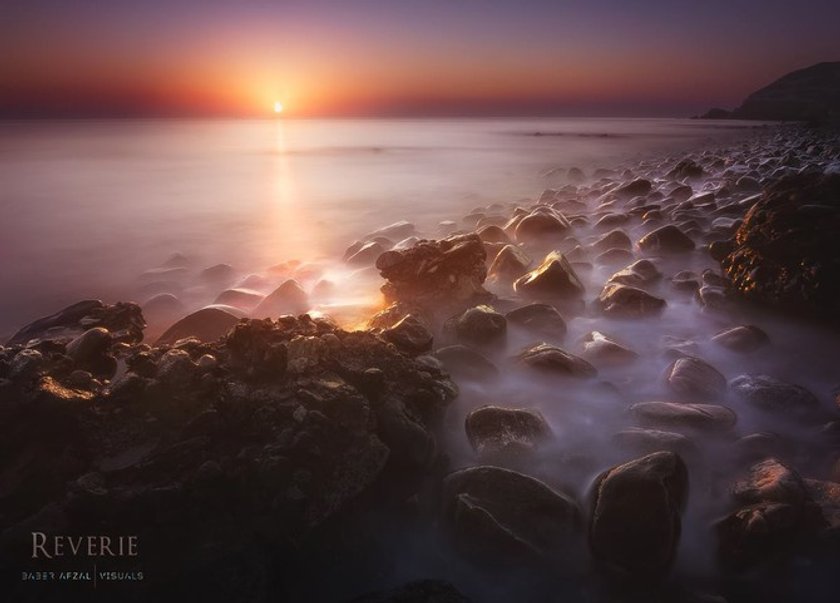 To the Summit
The desert is my muse and I have many desert shots of mine which I love and this is one of them. The reason why I like it is because everything seemed to come together in this image from the sun's rays down towards the sand drift over the dune.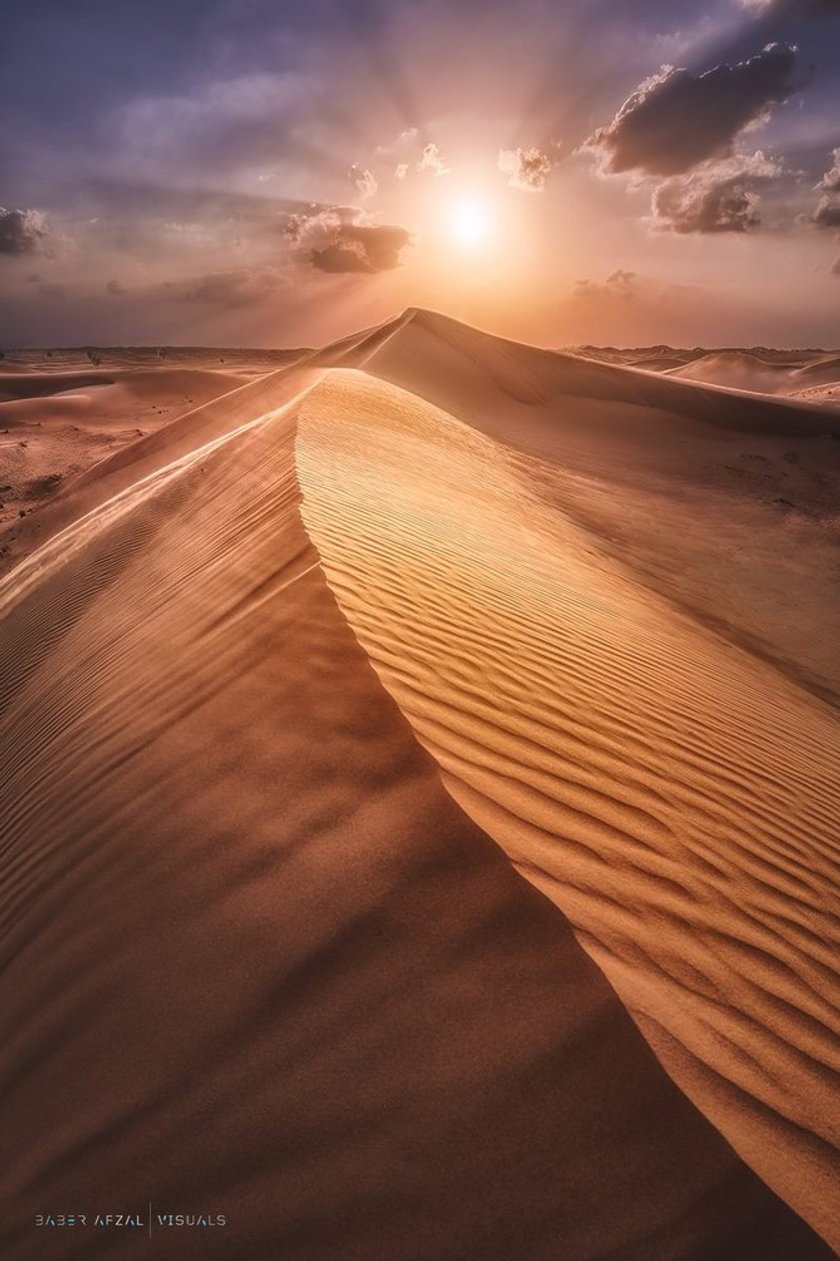 Renaissance
Here is an image I took at Jumeirah beach but I decided to offer a different perspective to this beach by shooting it over some beautiful long grass. I was fortunate enough to have everything line up here too, all the way from the sun's light in the backdrop to the beautiful long grass in the foreground.
Divine
When I was visiting Islamabad in Pakistan back in 2013, I decided to head towards Faisal mosque (In the image above) to capture it since I hadn't done it before. As I was shooting near it I realised a gorgeous sunset happening, that's when I got into position after finding the right perspective to capture. I loved how the sun's rays were splitting the image into half and how it all came together too with the mosque's reflection on the marble floor.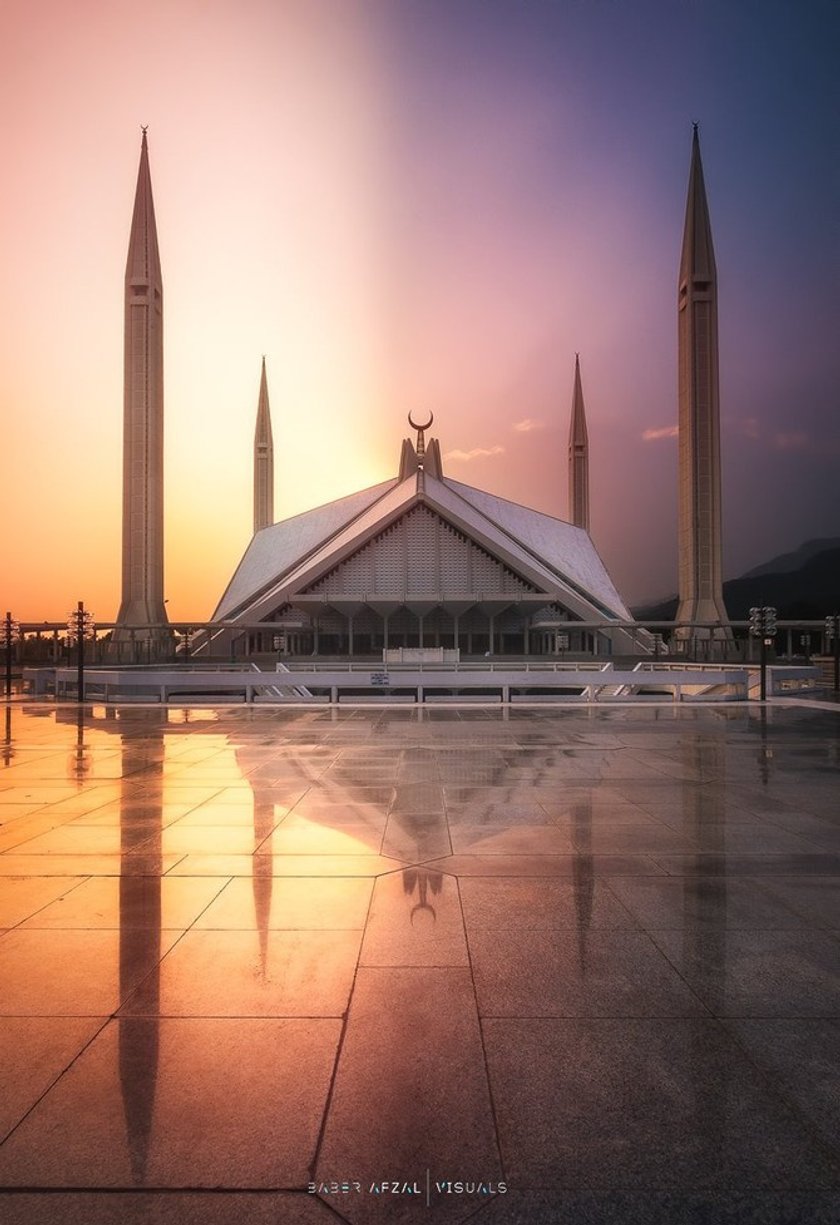 The Rose Above
I was fortunate enough to witness such dramatic clouds over Dubai 5 years ago and here is a reprocessed image from that day. I had very little time to compose my shot as the clouds above were moving really quickly, hence this was the best perspective I could create at that time and I am content with how the image has turned out too after working on it.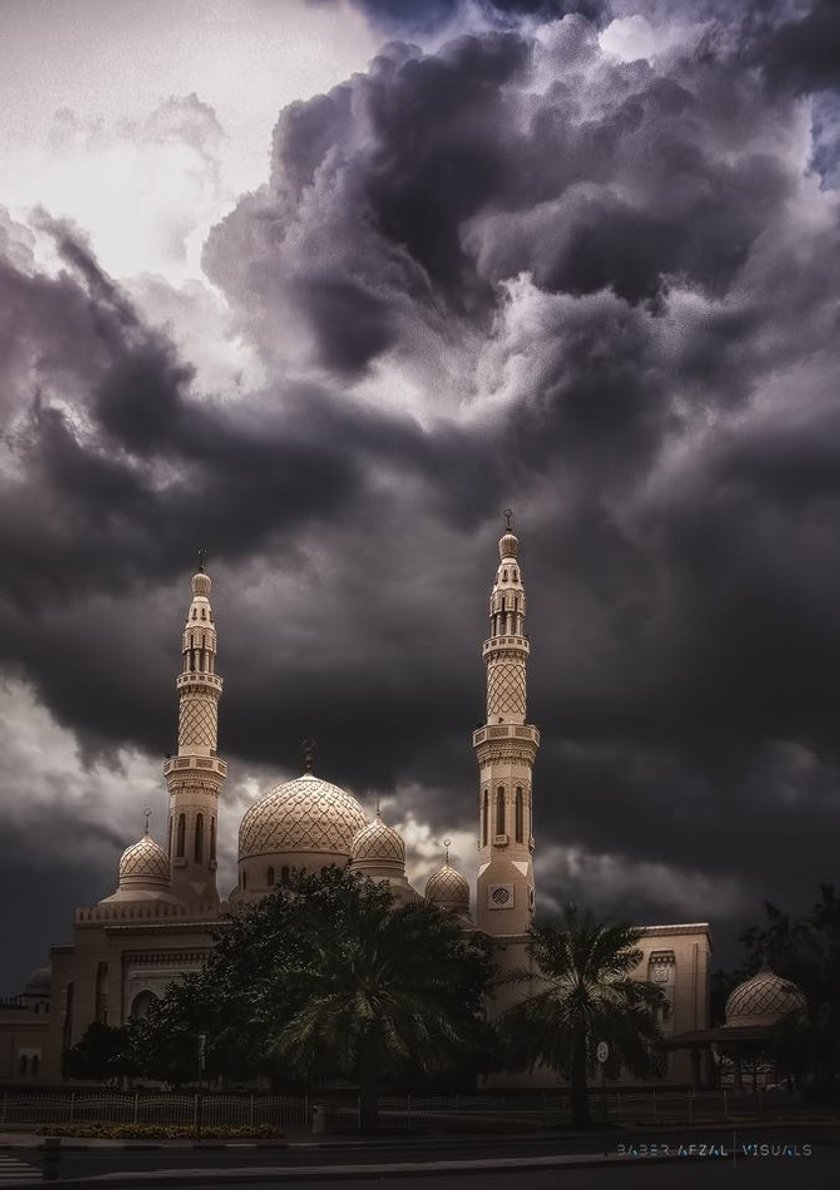 Mohammad Baber Afzal is a pro landscape/architectural fine art photographer and filmmaker in the Middle East. You can find out more about Baber on his website or on his Facebook page.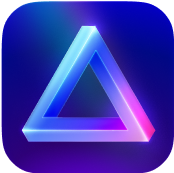 Advanced yet easy-to-use photo editor
view plans