If you're searching for the perfect 'printer for iPhone' to print photos while on the move, this guide highlights the best Bluetooth & Wireless-enabled options available. There are many brands and numerous models available in the market, but all of them are not compatible with their smartphones.
The best portable photo printers for iPhones are extremely convenient and versatile to use. These days, people are constantly on the move. We check our schedules at the touch of a finger, we carry all our mail in our pockets, and of course, we're on the phone all the time. No wonder more and more devices that were once solely attributes of the office are becoming mobile these days. So, a compact photo printer is streamlined and efficient, you can take it with you wherever you go, getting the ability to print important documents or pictures immediately when you need them, no matter where you are. Of course, a portable printer for iPhone pictures is the most convenient because it can print anywhere, whether in a hotel or on a plane. For most PC devices, this convenience is invaluable because it gives them the opportunity to make the most of their time. In addition to being highly functional and efficient, the portable iPhone photo printer weighs less than five pounds and is easy to carry in a bag or briefcase. Many models don't even need mains power; they work through a car adapter, or on batteries. In addition, most portable phone printers can also work in a home office. Plus, they have high speed and pics quality as good as desktop printers.
So that users can quickly find the right device, I have prepared this article. Here are the best photo printers for iPhone.
List of the 7 best iPhone printers in 2023
You can simply print files directly from your iPhone via a USB connection, Wi-Fi, or Bluetooth. Take a look at the list and choose the device that's right for you!
1. Canon SELPHY CP910
The Canon SELPHY CP910 is an iPhone 6/6s/7/7s/8/X printer that can print pictures directly from your smartphone.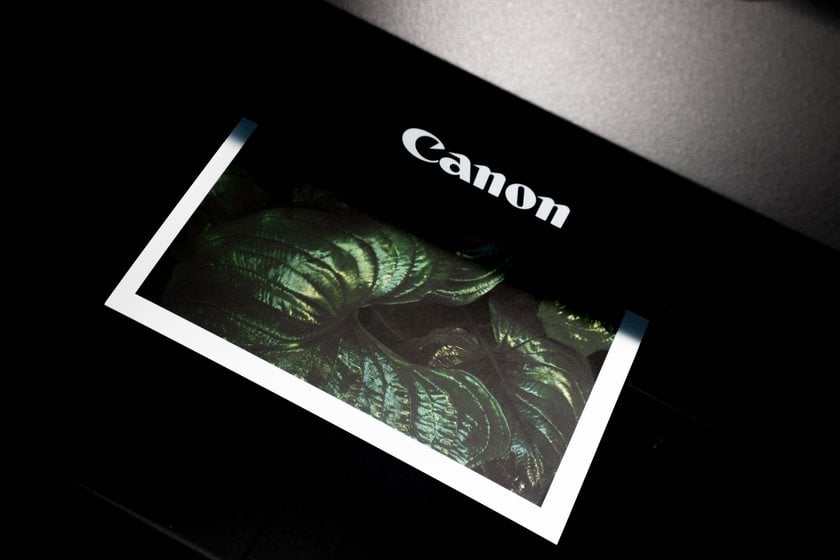 Specifications
It has great features that should have the best iPhone printer. For example, it has an edge-to-edge borderless feature that helps users to work with photos the size of a postcard or credit card. It supports mobile printing, which allows you to print directly from your iPhone and other smartphones. You can use Wi-Fi without installing drivers. With this device, you can establish a wireless connection through the peer-to-peer network. In addition, the Canon SELPHY CP910 is compatible with a variety of ink/paper sets. The advantage of this printer is that it is easy to use, lightweight, compact, and portable. It also has an extra battery.
Reasons to buy
Ultra-compact iPhone photo printer that's ideal for working from anywhere;
Wi-Fi connectivity with AirPrint for easy printing from smartphones and compatible cameras;
Create images that last with rich, durable lab-quality pics;
Conveniently print glossy or semi-glossy photos without changing photo paper;
Simple and straightforward on-screen instructions make working easy for the whole family;
Great flexibility with direct printing from memory cards and USB flash drives;
Large LCD display with tilting function for easy operation and viewing;
Advanced photo-to-document features with a face frame guide and a wide range of common sizes;
Automatic image optimization intelligently adjusts images for excellent results.
Price
From $129.
2. Epson Expression Premium XP-830
A universal device that is useful for every iPhone owner.
Specification
It can copy, fax, scan, and connect to online services. This picture printer for iPhone provides a noticeable quality of images, but it can't do high-quality document printing. Nevertheless, it produces excellent photos with great detail and color quality. The device is equipped with five cartridges in four different colors, including cyan, yellow, magenta, and black. It also has a fifth pigment in the black cartridge, which provides better photo printing than standard black ink.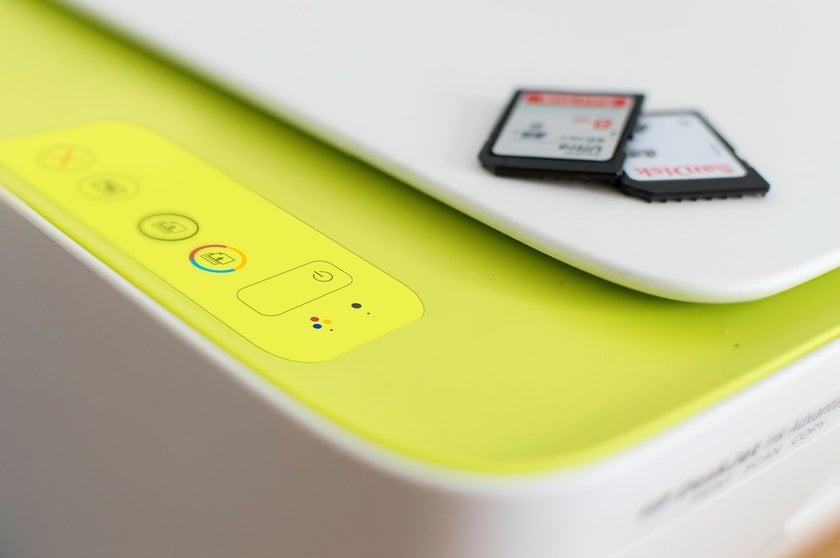 The Epson Expression Premium XP-830 has a paper tray capacity: a 100-page tray and a 20-sheet tray. Epson rates the Expression Premium XP-830 at 14ppm in black and 11ppm in color. According to TrustedReviewsTest's 13.0ppm measurements, the 20-page text test is very close to spec, although it gave a slower speed of 9.1ppm in the 5-page test and 5.4ppm in black text and color graphic documents. Duplex black printing yielded a healthy 5.8 sides per minute. Overall, the speeds are more than acceptable. Copy speeds were pretty good: 22 seconds for one color page from the flatbed, 54 seconds for five pages from the ADF, and a rather lengthy 2 minutes 59 seconds for 10-sided double-sided copying, mostly because it takes three passes to scan each page.
Photo printing times of this iPhone picture printer varied quite a bit, from 40 seconds for printing from an SD card or USB camera to 1 minute 16 seconds for printing from a PC and up to 2 minutes 5 seconds for wireless printing from a smartphone.
Reasons to buy
Epson uses its own pioneering Micro Piezo technology for printing;
Color graphics are vivid, and black text over color is clear;
Photo printing is nicely detailed;
Colors are natural in landscapes and vivid in artificial scenes.
Price
From $162.70.
3. HP Envy 5540
It is one of the best iPhone photo printers that support printing from the iPhone, iPad, and iPod touch.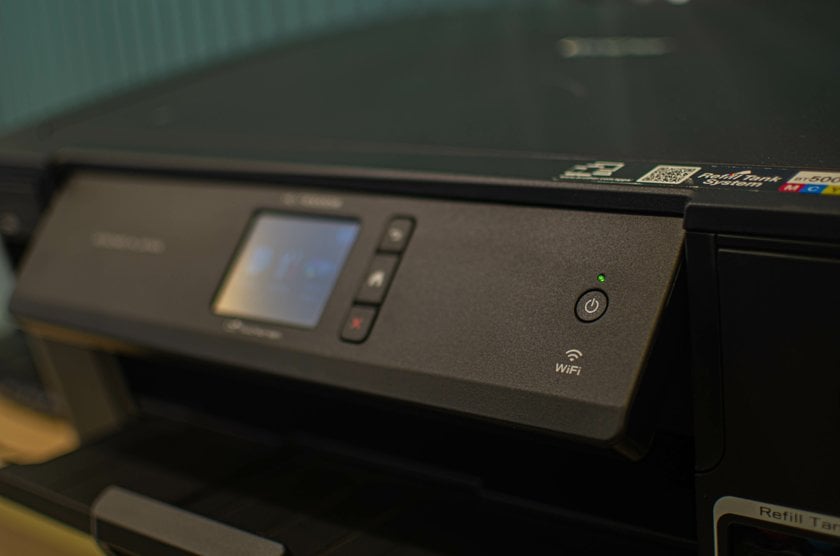 Specification
It has excellent print quality for both black-and-white and color printing. It prints documents with crisp text and clear ink distribution. The print speed for this device is 9.5 ppm for black and white documents, 7.5 ppm for color, and 1.3 take photos per minute. Photos have good color quality and detail. The paper tray has a capacity of 125 pages, as well as a 15-sheet photo paper tray. The wireless photo printer for iPhone connects via Wi-Fi.
Reasons to buy
Touch Screen;
Fast printing;
Instant film Ink subscription service;
Low-profile design;
Easy maintenance of two cartridges;
High-quality draft mode;
SD card slot;
Direct wireless printing.
Price
4. Canon Pixma MG 6821
The Canon Pixma MG 6821 is the best photo printer from iPhone for those who need simple printing.
Specification
It helps you print documents and photos with superb quality. The Canon Pixma MG 6821 lets you print documents with clear, readable text. It has copy and scan services, but no fax options. The printer is small enough to fit in a backpack and has a second black ink cartridge containing a black pigment suitable for better photo printing. The five cartridges cost 18 cents per photo when purchased from the manufacturer. It also has a 100-page paper tray and a 20-sheet photo paper tray. The device supports AirPrint services. That means you can easily connect your iPhone to the printer.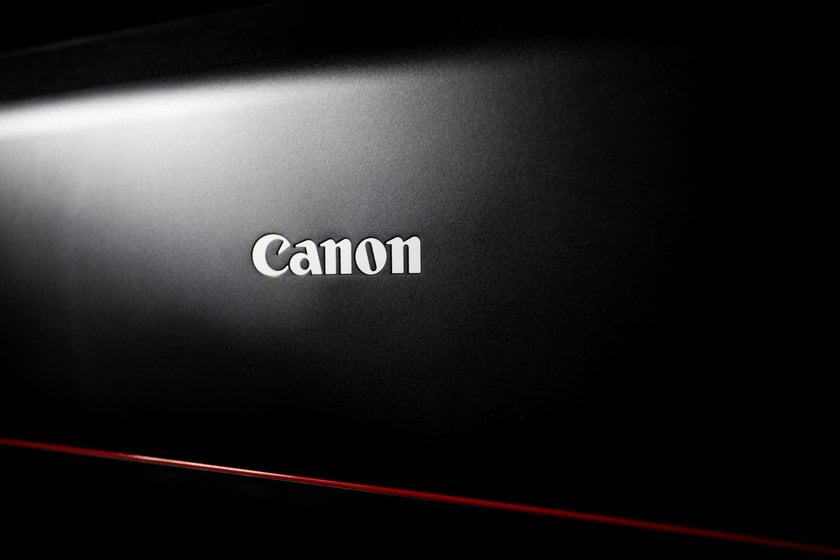 Reasons to buy
A simple and reliable printing device;
Good print speed for its price;
Easy to set up and maintain.
Price
5. Polaroid Grey Label GL10
Polaroid Grey Label GL10 is one of the best mini bluetooth printer for iPhone because of its high image quality and ease of use.
Specification
It creates borderless photos instantly and can print 3x4-inch color images. In addition, the printer was made with the latest technology ZINK Zero Ink, which allows users to print without ink. What's more, in addition to the iPhone device, this tool is compatible with many cell phones and helps you print wirelessly via Bluetooth. You can also print from your Mac via USB cable, and it comes with a one-year limited warranty. The benefits of this printer are that it's water-resistant, tear, peel, and smudge-resistant, and allows you to get the best print quality photos directly from computers, PictBridge cameras, and Bluetooth connections. If at first glance the switch to printer also production seems to be a departure from the main, "star" idea of Polaroid, a closer look reveals that the new model not only cherishes the tradition of the brand but also significantly expands their capabilities taking into account the modern realities.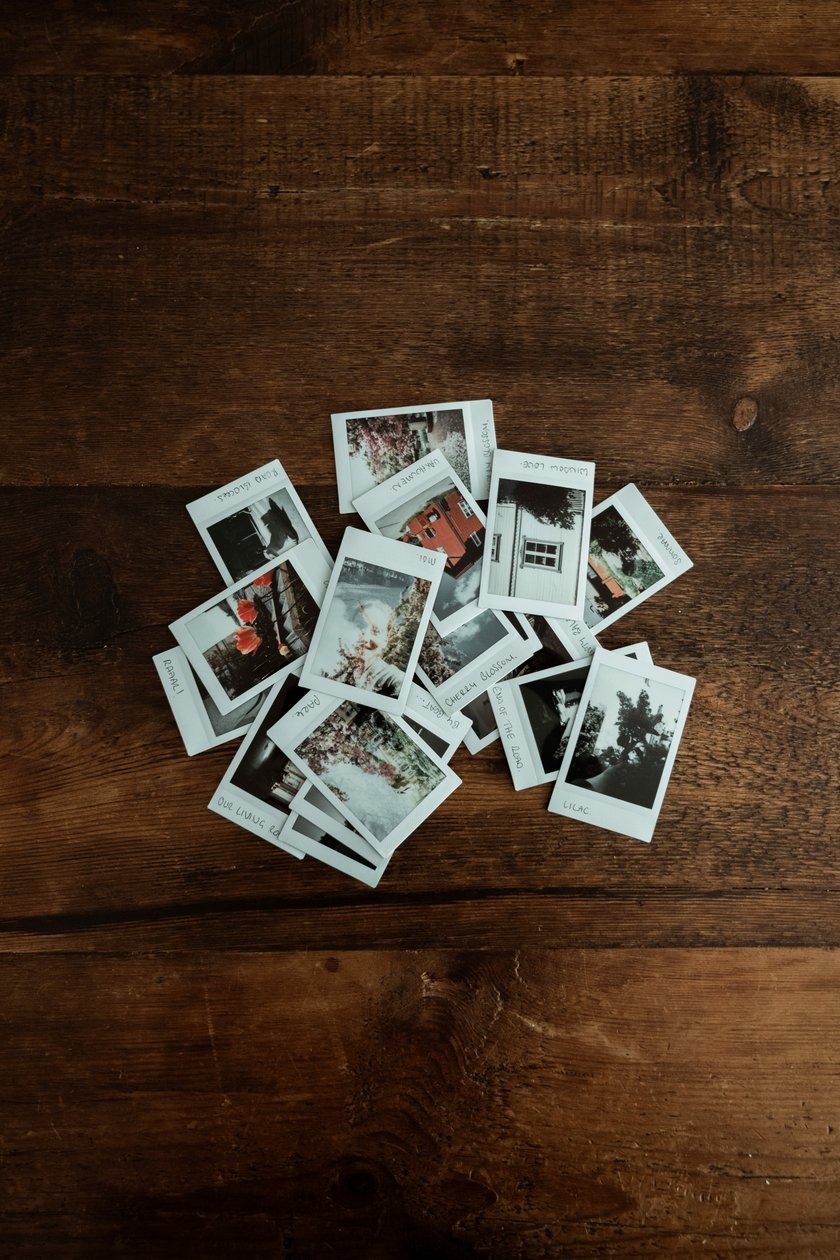 With GL10, not only photos from iPhones can be instantly printed, but also from cameras, phones, and smartphones based on BlackBerry, Android, and Windows. Just connect to your device via Bluetooth and just 45 seconds later your pics will be popped up fresh from just a minute ago. Just like the golden age of Polaroid zip!
Reasons to buy
High print speed;
High-quality printed photos.
Price
6. HP Sprocket Photo Print
It is a mini photo printer for iPhone which is very easy to use. It makes 2×3 inch (5×7.6 cm) prints using Zero Ink Technology (ZINK). Sprocket connects wirelessly to mobile devices. It fits easily in your jacket pocket, backpack, and even a small purse, so you can take it anywhere.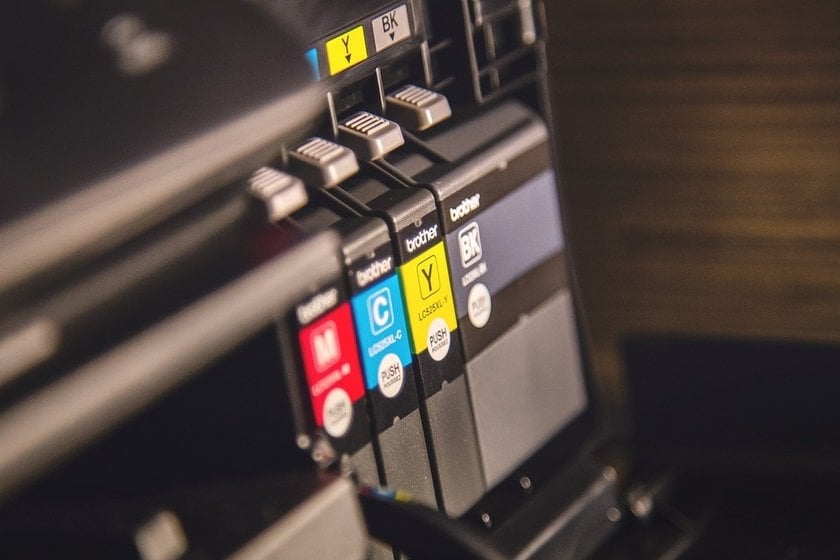 Specification
One of the best mini photo printers for iPhone can be called the youngest of the devices in the line, which also includes the HP Sprocket PLUS printer for 2.3×3.4-inch (5.8×8.6 cm) photo cards and the HP Sprocket 2-in-1 for output of 2×3-inch (5×7.6 cm) cards. This model is small enough: its dimensions are only 115×75×22 mm with a weight of 172 grams. Its design is reminiscent of modern mobile gadgets from Apple, Samsung, Xiaomi, and Huawei. The device is made of smooth, pleasant-to-the-touch plastic. The HP Sprocket does not have many functional elements. On the left side is the on/off button. On the back are the charging and power indicators, the reset button, and the connector for the USB-micro-USB charging cable. A single rechargeable battery lasts approximately 90 minutes. The HP Sprocket is charged using the included cable through the USB port of a computer, a wall charger, or an external battery pack (power bank). The process takes from 60 to 90 minutes (depending on the source).
Reasons to buy
A convenient and lightweight pocket printer for iPhone;
Software compatibility with different types of devices;
Stylish design.
Price
7. Fujifilm Instax mini Link Wide
It is an instant photo printer for iPhone that is ready to print photos via Bluetooth from your smartphone. It is similar to Fujifilm Instax share but has smaller dimensions.
Specification
It uses Instax Wide branded paper for printing. The company emphasizes portability and speed. It takes 12 seconds to print, but there are reports that it takes 90 seconds to develop. The printer supports continuous printing of images from your iPhone. One battery charge should be enough for 100 shots. Charging is done via micro USB. The instant printer for iPhone provides applications with photo editing capabilities. In addition, you can also print with two color settings: Instax Rich and Instax Natural. As the name suggests, the first profile gives a rich and contrasty image, while the second keeps the colors in the prints natural. One more function of the printer is photo printing pictures from your iPhone with a QR code which allows going to the site where there is some additional information about the picture: recorded sound, geolocation, or some message.
Reasons to buy
This model allows you to print with good speed;
Large battery capacity;
There is a built-in photo editing application.
Price
From $139.
How to choose the best iPhone camera printers?
Of course, your personal needs will help you choose the model that is right for you. For example, what kind of printing will you need to use? Will you need color printing or not? Will print quality be an important factor? And how much printing photo straight do you need?
Let's look at any portable inkjet printer: among all types of best printers for iPhone are considered the most versatile. It can be used for text, photos, and graphics. Quality and accuracy depend mainly on dpi (dots per inch). The more dpi, the better the quality, in terms of sharpness of graphics or text, colors, and tones in photos. However, the resolution can vary depending on the type of ink cartridges used, as well as the font, shading, and color. Inkjet printers use different types of paper for different applications, and the type of paper used can affect print quality. For example, the photographic paper will be needed for printing photographs, while heavy paper will be used for printing business letters, plain paper, reports, or other documents.
What about a portable laser phone printer for iPhone? If you have to make frequent presentations, of several hundred pages, a portable laser printer users would be a better choice, especially for black-and-white printing.
Perhaps a portable thermal printer is what you need? In case all you print is receipts and bills, a thermal printer will meet your needs. Originally, this transfer printing method was used by fax machines, although they later switched to toner and cheaper regular paper. If you choose this best home printer for iPhone. it's a good idea to find a reliable manufacturer and keep paper usage to a minimum. Typically, thermal printers available are less expensive than other printers because they do not use ink or toner. There are very lightweight and hybrid portable thermal printers that can work with laptops, PDAs, and smartphones that are only 0.7 inches thick, weigh less than ten ounces and can produce up to 4 x 6 ppm and 300 dpi. Nowadays, more and more manufacturers are able to provide mobile thermal printers with iOS and Android apps, which helps make mobile printing much easier.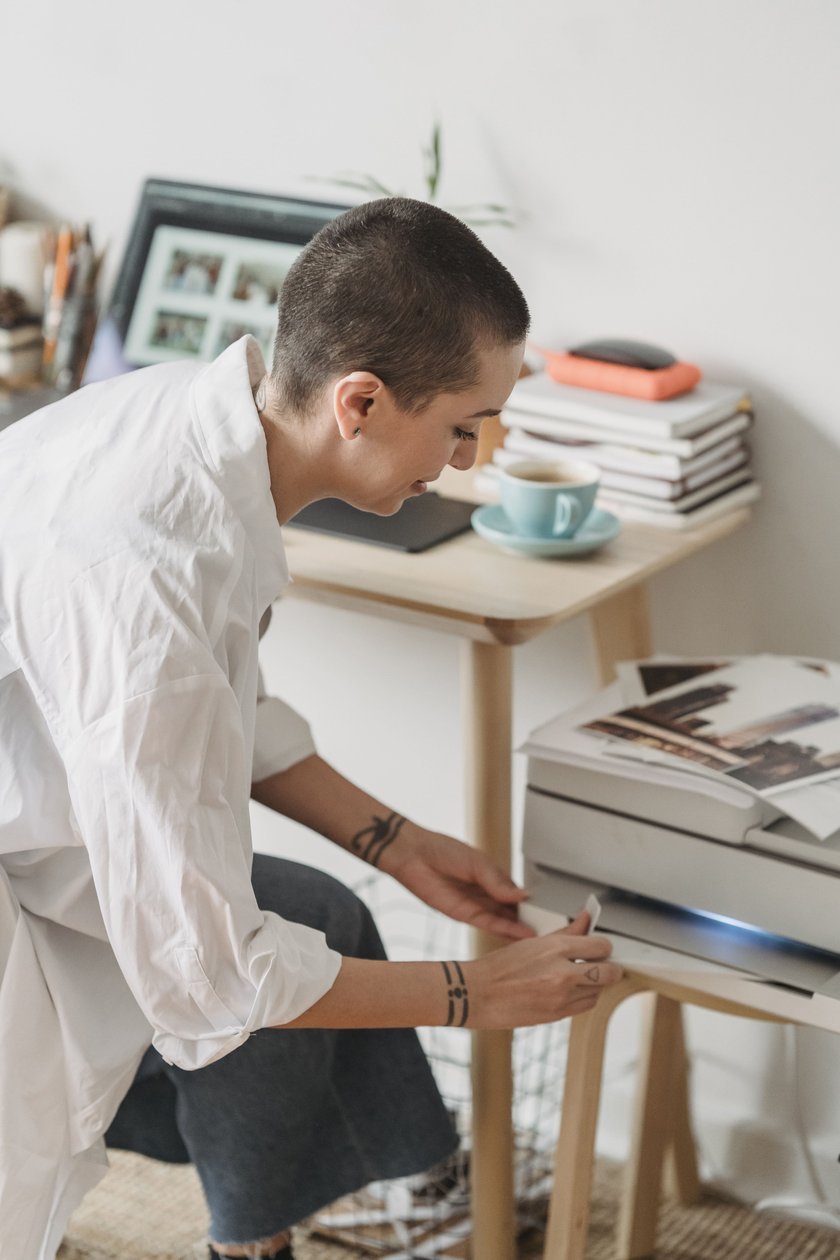 Like many products available on the market these days, portable printers are just one example of an ever-growing trend for gadgets: convenience and versatility that promise to fundamentally change the traditional work environment.
Luminar Neo – the best modern photo editor
Before you print, you can edit your photos with Luminar Neo! Even the most beautiful photo can be improved and corrected with this app. A large set of tools will allow professionals to fully demonstrate their skills, and a user-friendly interface will help beginners to unlock their potential.
Final thoughts
I hope that my article will help you to choose the right best iPhone picture printer for you. I wish you inspiration and amazing photos!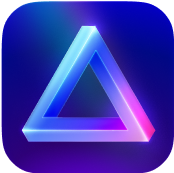 Advanced yet easy-to-use photo editor
view plans