Enter to Win Luminar AI and the 11th Gen Intel® NUC

Powering AI to Empower Your Creativity
Imagination happens fast and if your technology can't keep up, creativity gets compromised. Put your creative vision in the corner and streamline all routine tasks with the power of Artificial Intelligence of LuminarAI, powered by a portable, high-performance Intel® NUC 11 Extreme Mini PC. Compose and deliver beautiful creations faster than ever.
AI Adding Speed and Intelligence to Image Editing
Technology has made creating amazing images easier but now Skylum and Intel have joined forces to not only make image editing easier, but faster too. Find out how LuminarAI harnesses the speed, accuracy and power of artificial intelligence to help the image editing reach new heights.
Enter to Win
Now, you have a chance to win your own Intel® NUC 11 Extreme Mini PC and a copy of LuminarAI, Skylum's ground-breaking, AI-powered photo editor. Click the button below.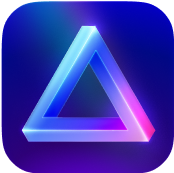 Advanced yet easy-to-use photo editor
view plans