Photos preserve vivid moments in life, and significant events, and provide pleasant memories for a long time. The development of digital technology has long changed the way we think of photography, including photo frames.
Nowadays, only some of us print ready-made photos and lay them out in albums, they are stored electronically, and to replace the traditional photo frameworks came electronic ones. They allow you to view successive images downloaded into your device's memory without interruption. Almost all models on the market can play video and audio. The power source depends on the model - from the mains or self-powered by the built-in battery.
The design of modern digital frames isn't limited to black or silver tones, they can be colored, decorated with decorative elements, or even made under the texture of wood. The classic black ones have also changed. Refined border lines make these devices more elegant and images seem more voluminous. Such devices will fit perfectly into the design of any interior. So, a review of the best digital picture frames in 2023 is specifically created so that you can easily find the best device and not regret the purchase.
What Is It and Why You'll Want It?
Digital frames are devices with one smart display that shows images from your digital media. They can be mounted on a surface of the walls, but are most often designed to be placed on the table, cabinet, or coffee table. That way you don't have to print the image on paper. This device displays your photos as a slideshow, which is very convenient. Just one thing can store several photo collections, so you don't have to spend money to print out every good shot.
But why you should buy a smart digital photo frame for yourself or as a present? Now here are a few points in favor of this great device that will make you think about this useful purchase:
Such a thing is a great way to view and store all your images and memorable videos. In other cases, it is a colorful electronic album.

It is a reflection of your most precious experiences. But most importantly, it will serve as the perfect gift for all occasions. People just need to put an album of the most vivid and good moments in their favorite photos.

Moving picture frames allow you to keep your pictures in high-quality resolution, as well as watch videos and listen to music the moment when you view photos, thanks to a built-in speaker.

This device will allow you to relax and distract yourself for a while watching your favorite photos, even during hard work. An electronic picture frame is always nice to place on your desktop. In addition, it is easy to manage.

You will be able to share your emotions and pictures with friends. These devices are ideal for displaying your most beautiful shots. And as you can freely take this album on the road, it will help you not to part with your favorite images.
This device is usually equipped with a remote control. It is also possible to watch short videos or whole movies. while the regular framework is simply designed to display photos. Digital photo frame reviews will help to understand all the features of this device, even for people who have no previous experience with such equipment. Such a frame is a good present for anyone who has a large photo library that they would like to show prominently. Of course, choosing the right version of the frame can be difficult. Let's take a look together at the list of the best devices to buy in 2023.
The Best Digital Picture Frames to Buy This Year
If you want to forget about the long prints of color images and are tired to look for a photo studio with printing services, then the frames on this list are created especially for you.
1. Aeezo Portrait: The Best One For a Portrait Orientation
This Wi-Fi digital photo frame is packed with technology and features that make it one of the best electronic frameworks you can buy. This device is available in both black and white, so everyone will find the perfect solution for any interior.
Specifications
The frame features a 10-inch IPS screen, though it resembles a sleek standard picture framework in design. It provides a high-resolution image. And it works almost like a tablet, as you use the touch screen to navigate and adjust settings.
There's 16GB of built-in memory, which allows you to store about 30,000 images. You can download photos using a USB stick or memory card, and you can also connect to your mobile device with a dedicated application. So, this is a great digital frame with an app. You get a variety of image placement options. This thing installs in portrait or landscape position, and you can mount it on the wall. It has many rotation options, so the sequence never gets boring.
Reasons to Buy
Combination of traditional design and modern features.

This digital picture frame with Wi-Fi enables secure image sharing.

Quick setup and easy device connection.
Where to Order
You can order this from the manufacturer's official website by clicking here.
2. Aura Mason: The Best Option For a Gift
You can add images to this device and invite your friends to join the device before it's even set on the table. Add heartfelt wishes along with an image for a special presentation that can't be forgotten. All cloud picture frames come in a gorgeous gift box with no-cost information. This device is the best overall.
Specifications
It's sleek and simple, so it looks good in your home. But at the same time, it doesn't distract from your photos. It has a graphite effect and can stand freely in portrait or landscape positions. Using networked cloud digital storage, you can store a huge amount of images. This is the best Wi-Fi digital photo frame. You'll also be able to transfer images from your smartphone using a special app.
It provides clear 1600x1200 resolution with a 9-inch screen for pristine picture quality. Perfectly crops and positions your photos in the framework. You won't have to worry about uneven or sloppy picture displays anymore. With this picture frame, you can send pictures to your friend and relatives to make a perfect gift.
Reasons to Buy
Easy and fast switching of orientation.

Automatic image brightness adjustment.

Interactive touch panel for easy operation.

Built-in speakers and customization of settings.
Where to Order
If you want to buy one of the best frames we tested, go to the official website of Aura and pick your favorite device color.
3. Pix-Star: The Best One to Share Whole Family Memories
This changing picture frame represents the perfect price-performance ratio. It has excellent functionality. The only problem is that this frame looks like a screen or tablet, which can be a problem when placed in some interiors. But overall, it is a great option for the whole family.
Specifications
It features a large 10-inch or 15-inch IPS screen for high resolution. Distorted or pixelated images are now a thing of the past. This Wi-Fi picture frame has 8GB of memory, enough to store 30,000 files. You can easily download and upload images via USB or SD card.
It's much easier to control this device if you download the special app. It makes uploading images directly to the frame even easier, and it's also compatible with IOS and Android smartphones. You can use the app to access your social media profiles and online cloud storage (like Google Photos). This wireless picture frame gives you incredible freedom to design your collection of memorable moments.
Reasons to Buy
Synchronization with photo platforms.

Time and weather display, contact list.

Play music and radio stations.
Where to Order
Order one of the best photo frames on the manufacturer's official website at an affordable price.
4. Nixplay: The Best Choice For Your Grandparents
This is one of the best-selling digital frameworks and for good reason. It's easy to use even for family members who aren't tech-savvy, including your grandparents. And the quality of photo reproduction is excellent.
Specifications
It's a smart changing photo frame, so you can connect to it using an app for your phone or computer. In addition, it can be connected to a social network and cloud storage, making it easy to send photos. This device has a 10.1-inch screen size with an image resolution of 1280x800 pixels. The images are clear and the colors are perfectly rendered. You'll get a great picture when viewed from all sides and any angle.
The manufacturer's optional program gives the frame more options for interaction and personalization. Different users can create unique playlists with 8 GB storage. You can choose the mood of the room without changing the decor. The best digital picture frame has an elegant and simple black design, is unobtrusive, and lets the photos speak for themselves. Such frames include good value for money.
Reasons to Buy
Easy and convenient operation with the ability to personalize.

Create an unlimited number of family playlists.

Built-in smart sensor that reacts to your presence.

Wall or table mounting, automatic rotation.
Where to Order
To buy the best photo frame for your family go to the official Nixplay website.
5. Aluratek: The Best Choice For Low Budget
It is a very simple device that sells for little cost. It doesn't have as many smart features as many of the other frames on this list. But if you need something simple and affordable for your budget, this model might work for you. Many people consider it the best digital photo frame for its price. You can also present this frame as a gift if you are looking for a simple and useful souvenir for the owner of a large photo album.
Specifications
The touch screen is 8 inches and has a resolution of 800x600 pixels. With a display of this size, your photos will look great. The frame has no wireless connectivity and no app. But you can upload your family photos via USB or memory card. And the touchscreen makes it easy to control and organize files in 8 GB storage.
It's one of the easiest models you can buy today. For many people, that can be a plus. And the clock and calendar functions are an added advantage.
Reasons to Buy
Simple and compact design.

Very affordable price.

Easy to use controls.

Images will be displayed clearly and brightly on the LCD panel.
Where to Order
To order digital picture frames from the manufacturer with fast delivery, follow this link to the official website of Aluratek.
6. Meural Canvas: The Best One For Artwork Fans
This is a model for people who are proud of their pictures. The manufacturer presents it as a frame for the artwork, including NFT art. It is a large wall frame, reminiscent of a gallery-style framework. The device allows you to display photographs or classic works of art in all their splendor.
Specifications
The frame provides an impressive 21.5-inch screen area and is optimized for art 1920x1080 full HD resolution. The design is done in an elegant, modern style, and 8 GB of storage is also provided. It will look great on the wall of any living room or dining room. It has gesture detectors for both vertical and horizontal orientations and an ambient light sensor. One of the best digital photo frames.
You can upload your photos to the frame using WiFi and the app. One unique benefit is the collection of artwork it can display. You'll have to become a member, but once you're connected, you'll have access to the extensive collection.
Reasons to Buy
Сombination of the latest technology and a passion for art.

Perfect image quality and vivid color reproduction.

Ability to easily personalize the canvas and schedule screen time.

Anti-glare display with state-of-the-art technology.
Where to Order
If you decide to buy one of the best digital frames for your artwork and memorable pictures, follow this link.
7. Skylight: The Best Variant For Simple Use
This model is very simple and impressive at the same time. It is worth considering if you are looking for a digital photo framework. One of the main advantages of the model is its ease of use.
Specifications
The display has a resolution of 1200x800 on a 10-inch diagonal. The touch screen is intuitive and easy to operate. Any family member will master it in no time, giving everyone access to their favorite photos.
There are no USB or memory card ports, which is a drawback. But when you're connected wirelessly, uploading images is incredibly fast via email. Anyone can email their photos to the digital photo frame. And a notification will appear on the on-screen display that they have been received.
Reasons to Buy
Easy and simple setup in one minute.

Images arrive in seconds.

Easy-to-use touchscreen display.

Control a large gallery with just one touch.
Where to Order
To order one of the best Wi-Fi picture frames with easy operation, go to the official website of the manufacturer.
8. PhotoShare: The Best Compact Option
This model is one of the most compact options on our list. But image quality and usability are still top-notch, making it one of the best frameworks you can buy. PhotoShare looks great as a freestanding frame as well as a wall-mounted one. And thanks to smart technology, you don't have to remove it from the wall to make changes. You can do it remotely.
Specifications
The display screen has a 1080 picture resolution, which is excellent for a 10.1-inch screen. Your photos will look sharp against the unassuming design. The free app allows you to upload photos from your mobile device.
This model can connect to other PhotoShare frames to create a social network for sharing photos and messages with friends and family. In addition to the app, you can upload photos via email. You can also use other image apps, such as Google Photos. You can also send videos and music to other people.
Reasons to Buy
Gorgeous display for stunning picture quality.

Capture photos in seconds from anywhere, anytime.

Ability to customize slideshows for images.

The sensor reads ambient light in the room and adjusts the screen brightness.
Where to Order
Order this model at a special price on the manufacturer's official website.
9. Dragon Touch: The Best Choice For Modern Interior Design
This model has a crisp, modern look. It will blend well with contemporary interior design, but also allows you to share the best moments of your life. This device is easy to set up, even for non-technical family members. You can use the touch screen or remote control.
Specifications
The large 15.6-inch touchscreen has an image resolution of 1920[1200 pixels, displaying your favorite photos in pristine quality. You don't have to worry about pixelation or distortion. The remote control allows you to change the image on the screen without having to remove the frame if it is mounted on the wall.
You can download a special app to your computer or smartphone. It allows you to quickly upload your photos to the frame. It can also access images from social media or cloud storage. This photo frame has an excellent set of additional features. You can set alarms, listen to the radio, or view the weather forecast. This high-quality gadget is very convenient to use.
Reasons to Buy
Large, high-quality screen with Full HD resolution.

Incredibly easy to set up and use.

Music, alarm, and calendar functions.

Instant picture reception over a wireless connection.
Where to Order
You can order this frame model from Dragon Touch on the official website, delivery is very fast.
10. Meta Portal: The Best Option to Stay in Touch
This gadget is much more than a standard Bluetooth picture frame. It has one of the best interactive feature sets of any device on this list. It helps you stay in touch with family and friends, which is a lot of fun and incredibly useful.
Specifications
The 10-inch screen frame can display any of your Meta social media photos. It's not just a digital photo frame. It has a great quality built-in camera, so you can create new photos and even make video calls to your loved ones. It also has lots of fun filters you can play with.
There's a system here that provides voice control. You can use voice activation to change the display or play music. It's more than just a frame for photos or playing videos. You can use it for video calls, which will help you stay in touch with family and loved ones. And there's extra fun for the kids. There's something for everyone in the family.
Reasons to Buy
Incredibly easy operation of a large number of functions.

High-quality sound thanks to built-in stereo speakers.

Simple and stylish design that will fit in any room of your home.

High level of privacy with the ability to turn off the camera and microphone.
Where to Order
This gadget is no longer available on the official website, but you can still order it on Amazon by following this link.
How to Pick the Best Option For You?
Of course, a large number of picture frames on the market can confuse you, so there will be some difficulty in choosing. To make this task much easier for you, we will provide a few hints. When you choose such a gadget for personal use or as a gift, you should pay attention to the following specs.
Display Features
When choosing, it is important to pay attention to the size of the display. You should also take into account the resolution of the screen because it affects the quality of the display. Another equally important parameter is the viewing angle.
Internal Memory and Storage
The number of photos that can be stored will fully depend on this point. It is better to buy a variant that provides additional use of memory cards and the availability of cloud storage.
Case and Design
Externally, the user sees that the gadget consists of a screen, which is located in a plastic case. But in addition to these elements, the device includes a battery, control elements, and functional connectors.
Feature Set
Each model can have different features, and here the choice depends entirely on the needs and wishes of the user, as well as his financial capabilities.
Luminar Neo: The Best Photo Editor for Your Photos
Of course, before you can upload a photo to a digital frame, you have to enhance it. There are many apps for post-processing, but not all of them are easy to use. Pay attention to the intelligent Luminar Neo photo editor with a huge set of professional Ai-based tools and a user-friendly interface. It will help you turn your photos into true masterpieces in a few clicks.
To Sum It Up
The best electronic picture frames will serve you for years and will show the most precious moments of your life. It is also a great substitute for regular frameworks. If you can put only one picture in a wooden or plastic one, in the electronic one you can put dozens or even hundreds of images, it depends on how much memory is provided.
Digital picture frame reviews will help you find the best device for personal use or as a gift. In any case, it is a very worthy and useful electronic invention, because it gives warm memories and positive emotions from viewing your favorite pictures. And this gadget looks quite like regular frameworks, sometimes you can't even tell these things apart.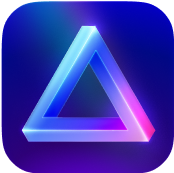 Advanced yet easy-to-use photo editor
view plans