Never stop learning and mastering your skills! We want this world to be full of people passionate about photography.
That's why we're sponsoring two great events: The Photoshop + Illustrator Conference for Designers and Photoshop World Expo in Orlando.
Photoshop World is a live 3—day creative event jam—packed with hands—on training, fun events, networking and opportunities to interact and meet the best instructors in the Photography and Design community. With 7 specialized tracks each day and over 100 classes and live shoots, regardless of your skill level there's the right training for you.
When: May 30th - June 1st, 2019
Where: Orlando
Find more details here: https://photoshopworld.com/orlando/
The Photoshop + Illustrator Conference for Designers is a full-day, multi-track conference for designers on June 10, followed by two optional deep-dive half-day tutorials on June 11 that explore integrating Adobe Photoshop, Illustrator, InDesign, Bridge, Lightroom, and more. This event is a master class in everything from logo design to selections and masking, social media to building UI/UX/web elements.
When: June 10–11, 2019
Where: Seattle
Find more details here: https://creativeproweek.com/seattle-2019/psai/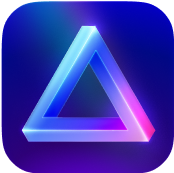 Advanced yet easy-to-use photo editor
view plans