Review the classic photography types and take a look into photography's future to find out the key photography trends in 2023. Today we're going to cover different styles of photography, so you're going to learn a lot of new things.
What is photography?
Before we talk about different types of photography, we need to understand the basics. From the creative perspective, photography is the art of capturing the moments of a lifetime and replicating them digitally or on paper. From the technical perspective, photography is the art of recording light or electromagnetic radiation, either digitally using an image sensor or chemically using a light-sensitive material such as photographic film.
Snapping a photograph has become second nature. With powerful cameras now built into smartphones, taking an outstanding image has become less about skill and more about utility. What are types of photography? We take photos of things we want to remember: weddings, vacations, and even breakfast. This has caused photography to evolve as photographers discover new techniques and reach new heights. With various devices and lenses, we explore different types of photography and invent new ones we couldn't have dreamed of before.
The main types of photography
There are different types of photography styles. Whether it's eye-catching documentary shots or breathtaking fairy-tale pictures, one thing is clear – we can't stop admiring the incredibly diverse world of photography. Although there are endless ways to create a picture, photographers tend to focus on one or two types of photography in their portfolios. That way, they develop their own techniques and define their own style. We're going to discuss different types of photography, pointing out traditional genres as well as contemporary. So, how many different photography styles are there?
Macro photography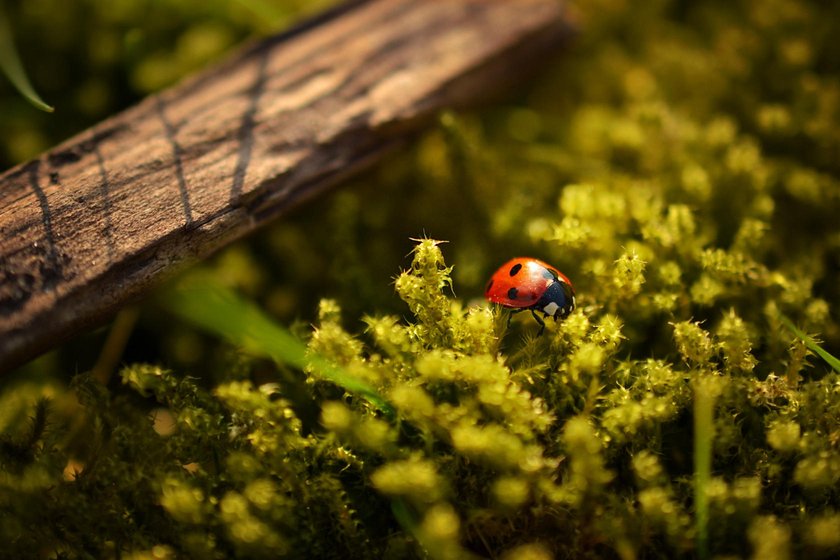 Macro photography reveals small details that we can't see with our eyes. Subjects of macro photography often include tiny bugs, birds, and plants. Macro shooting allows us to see the fantastic colors and characteristics of exotic insects. Once you own a macro lens, you can shoot your own macro pictures. Try out Tamron lenses, available for Nikon and Canon cameras. Alternatively, you can use affordable macro attachments for your smartphone.
Black and white photography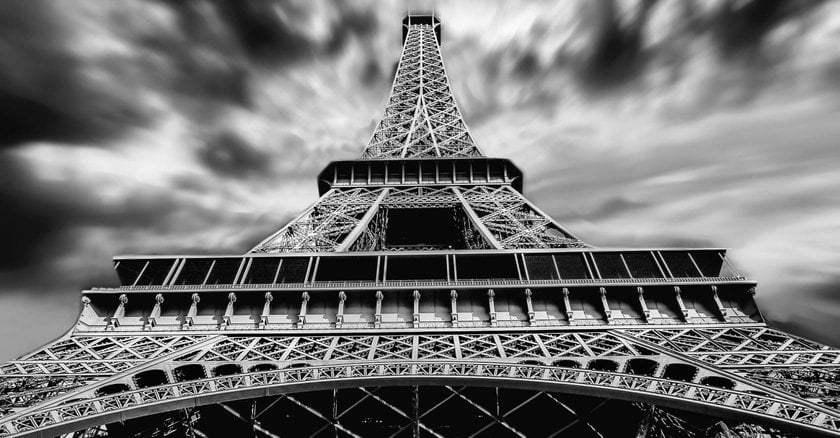 It was black and white that was the starting point for different categories of photography. For the first generations of photographers, color photography was not available. After the advent of color photography, shooting in black and white became a tribute to the origins and a creative move. Since different types of photos all started with black and white photography, works in this style become fundamental.
Modern photographers do not neglect this kind of photography. It is the black and white tones that allow you to focus on the subject without being distracted by the play of colors. Black and white photography looks more dramatic and emotional than color photography genres. For many subjects, colors are of secondary importance. It is in such cases that you should shoot in black and white.
These days, black and white photos are reinventing a photographic tradition. Shooting in black and white is now a stylistic choice rather than a technical limitation, and photographers use it to add drama to their compositions. When taking a photograph in black and white, pay attention to contrast for this photography category; the shadows should be defined, while extreme tones should appear crisp and clean. For more insight on capturing bold and beautiful shadows, check out our post on black and white photography.

Interior photography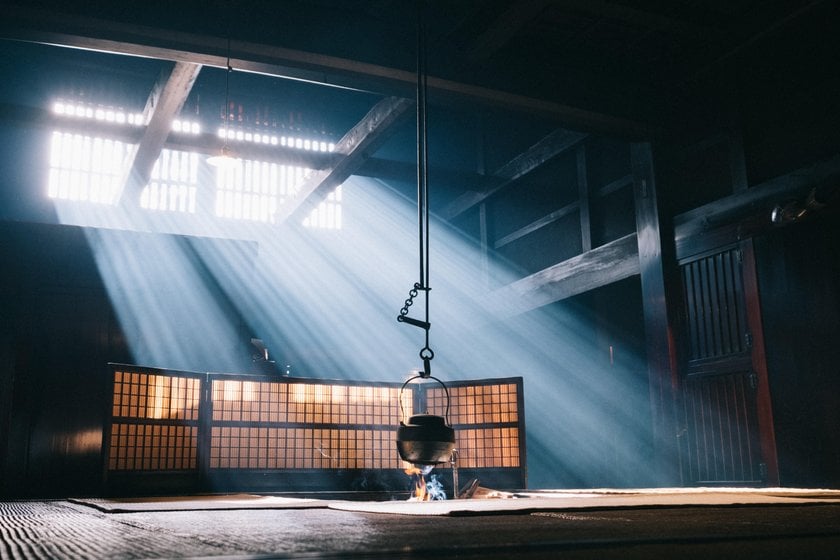 Photo by Evgeny Tchebotarev
Photographing interior spaces can seem daunting to people who aren't familiar with the techniques. This is one of the main types of photography. There are many reasons why interior photography is challenging, including not being able to fit the scene into your frame, bad lighting, and perhaps most importantly, not being able to capture the scene realistically. But photographing the interiors of buildings is simple if you master the art of interior HDR photography. Professional photographer Tyson Robichaud explains how to get perfect interior HDR images using Luminar Neo for this genre of photography. And if you don't have the time to take multiple exposures, Luminar Neo is the best photo editing software for giving your single-exposure images HDR effects.
Dance photography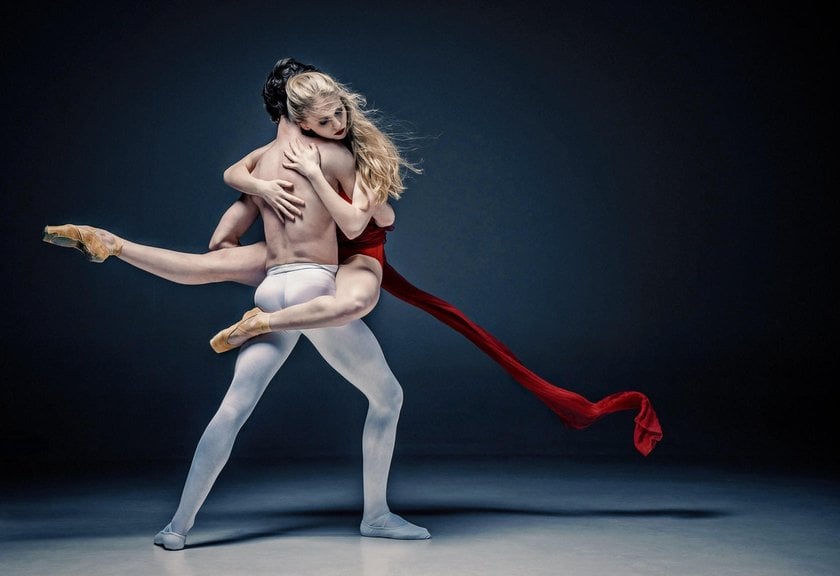 With a camera, you have the power to freeze any moment you like. Why not capture the beauty of a dance? But photographing dancing is tricky. Snapping a dancer, especially in mid-air, is a split-second maneuver. So set a fast shutter speed and consider the best angle for these types of photography styles. Dance is more than just body movement, so be sure to capture a dancer's face to get the essence of their performance.
Landscape photography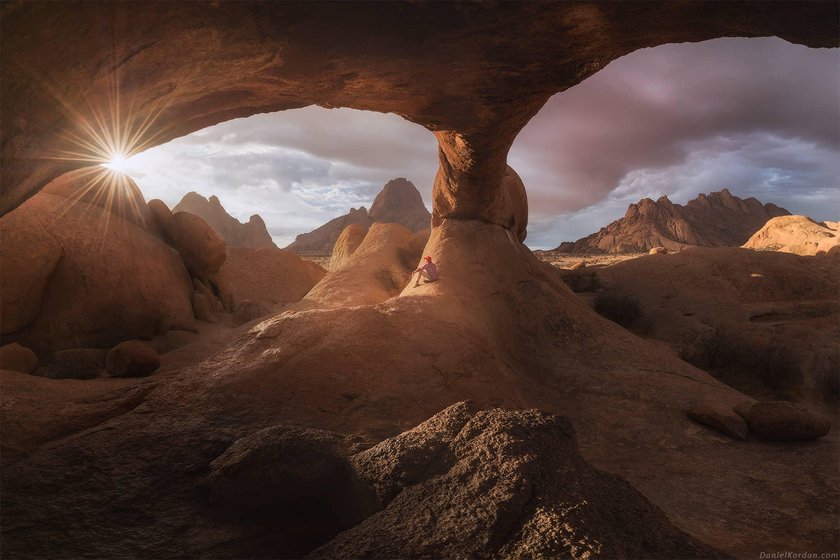 Photo by Daniel Kordan
Landscapes were probably the very first subjects photographed. And it's no surprise, as there's so much beauty out there. Today, we live in the era of travel and social media when everybody can boast jaw-dropping shots while on vacation. Landscapes remain one of the most popular photography genres. Interestingly, modern photographers tend not to show the geolocation of landscape photos to save nature from tourists.

In photography categories, the landscape is not just about taking pictures of views, nor is it a perfectly accurate reproduction of nature. And if it is a question of creating an artistic photograph, we have the right to demand from its author an accurate selection of material, a correct understanding of it and the meaning of artistic creation, truthfulness, poetry, and picturesqueness of photographic images.
An artistic landscape created by means of genres of photography should evoke in the viewer the same deep feelings as a landscape created by means of painting. And there are many such works that meet these high requirements in photography.

Documentary photography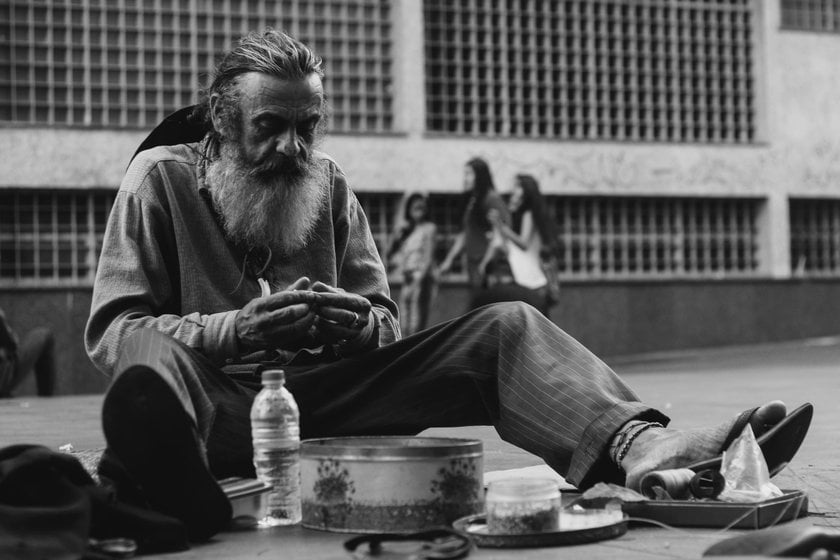 A photographer has superpowers in some photographic styles. One of the most fabulous is revealing what usually is unseen. Documentary pictures give us a better understanding of the world, showing us people and places that are usually hidden from sight.
Contemporary photography
Composite photography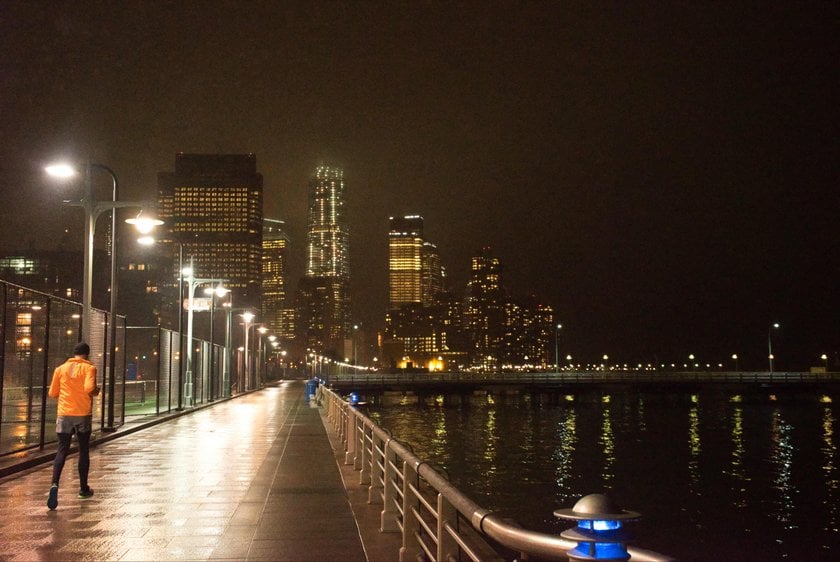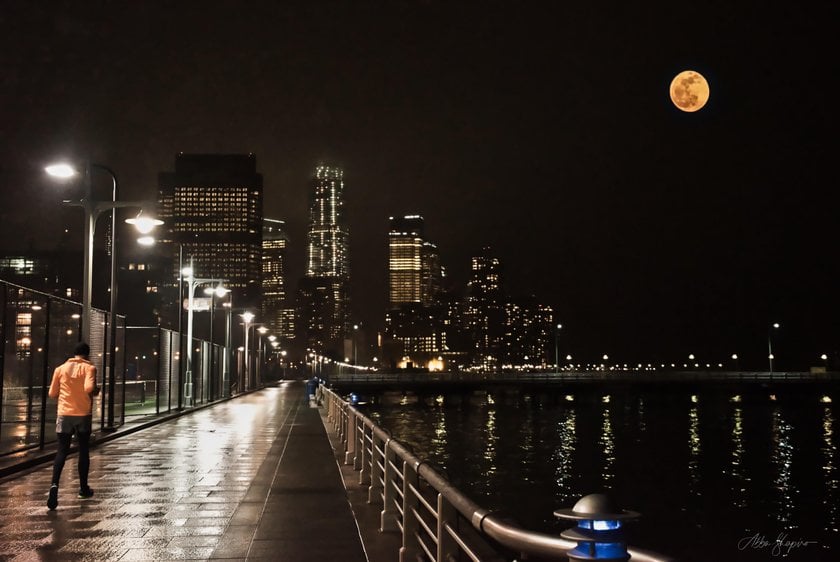 Type image titleType image title
Many types of photography deal with precisely what the camera sees, but the composite approach is a chance to look at the world from a different perspective. A composite image in these styles of pictures is made up of dozens or even hundreds of photographs. To create a composite image, a photographer takes multiple photos and then patches them together using an image editor. The result is an unbelievable scene. Find below the sample of a composite photo made by Skylum ambassador Abba Shapiro and his video tutorial on how to get to grips with composite photography easily.
Infrared photography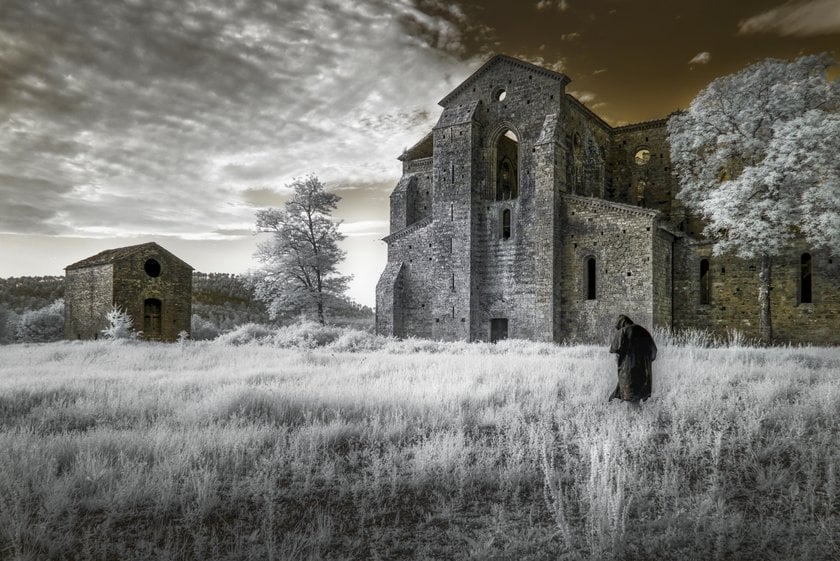 Photo by Fausto Meini
Infrared photographs reinvent the world as we know it. Using filters, you can turn ordinary places into otherworldly places in these styles for photo shoot. Trees and grass, for example, become colored in shades of orange, pink, and purple. Renowned photographer and educator Laurie Klein has her own signature look for infrared photography. She's spent decades perfecting her craft, and now it's your turn to discover this unique style of capturing and enhancing infrared images. Learn infrared photography from the masters.

Food photography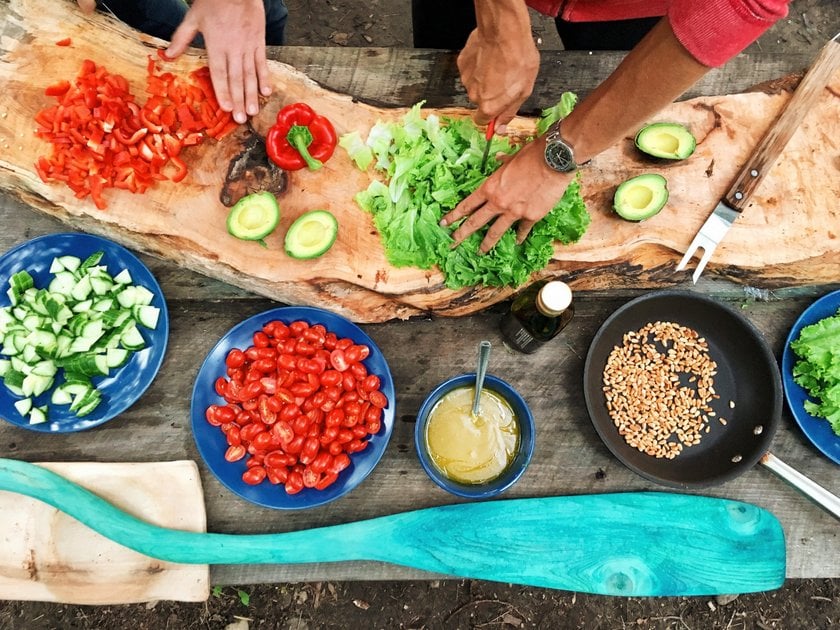 You run into food pictures all the time while swiping your newsfeed. Food photography is still one of the biggest trends among photographers. Professionals and amateurs alike can make mouth-watering types of photos with a camera or smartphone. If you're new to food photography or just want fresh ideas, take a more in-depth look here. You can also get inspired by the pictures of Evgeny Tchebotarev, Skylum's VP of growth in Asia.
Fairy-tale photography
Fairy-tale pictures may look tricky. This is one of the most interesting photo shoot styles. But you don't need a complicated setup to make your own fantastical images. You just need to get your hands on photo editing software and experiment.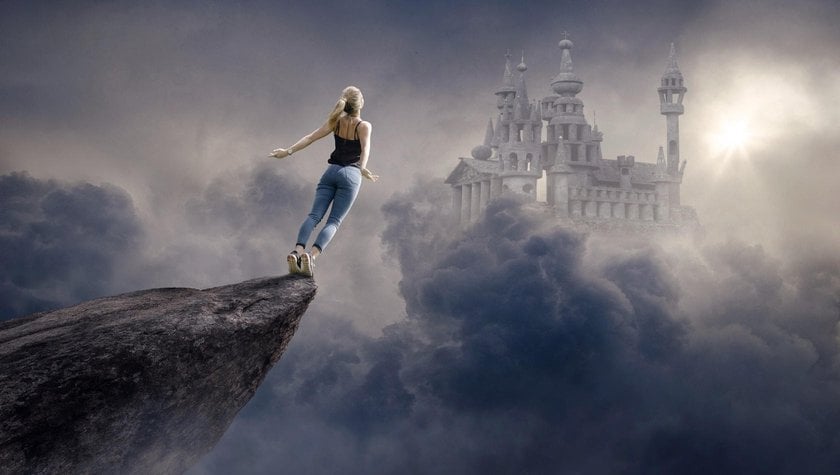 There are countless opportunities to turn your images into mind-blowing pictures using Luminar Neo. Try out the Layers panel, which gives you the power to become a genuine artist. All you need to do is open a photo for editing, load another image you want to use as a texture, and play with the brush and sliders to adjust the position of the overlay and opacity, and the creative effect is achieved. See what you get and experiment to achieve the best result. Another creative option for some styles of photography is the Sunrays filter, which adds natural-looking sunshine. Find out how to create fairy-tale images using the blend modes in Luminar Neo.
Film photography
Alongside old-fashioned trends, photography basics are also making a comeback. Many photographers are going back to film cameras for this photography field. Online platforms have become a booming place for analog lovers to connect with one another.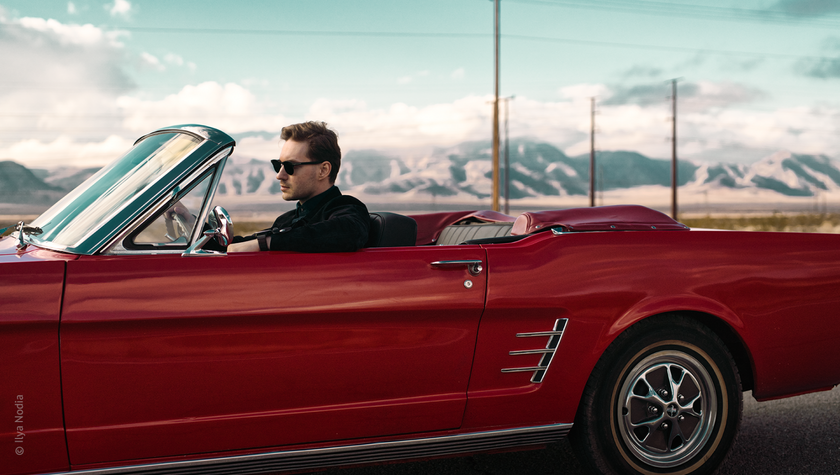 Photo by Ilya Nodia
There are so many reasons why film photography takes our fancy, and nostalgia isn't even the main one. Many photographers consider an analog camera a fantastic device to boost their technical and creative skills in these types of photographs. Having no opportunity to check the results right after taking a shot makes photographers learn how light affects every scene, rather than merely relying on trial and error.
Portrait photography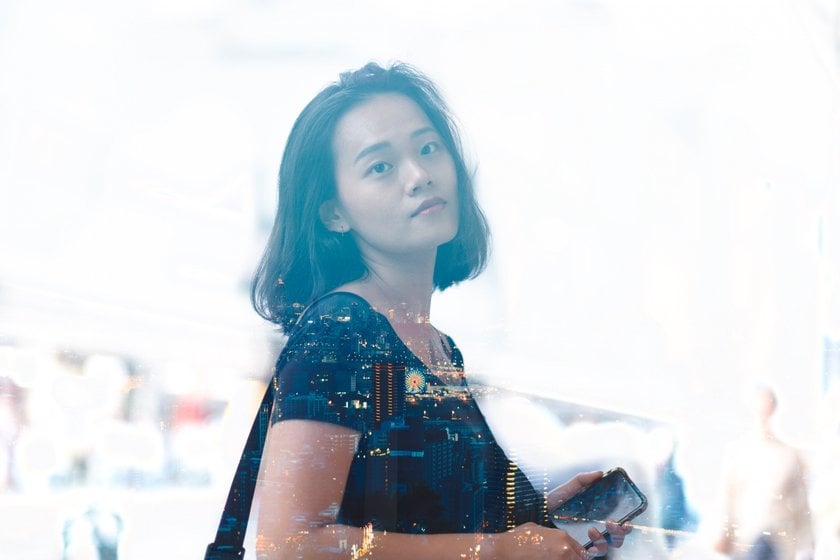 Photo by Evgeny Tchebotarev
One of the most beloved types of photography is portraiture. This style includes family portraits, fine art photos, and commercial photos. The goal of portraiture in comparison to other popular photography styles is commonly to show a person's character and emotion. Portrait photography is an accessible genre that can be approached with a starter kit of a single prime lens and flash (or whatever gear you already have if you're just experimenting). But capturing the essence of a person or meeting the needs of a commercial project is indeed tedious.
Fashion photography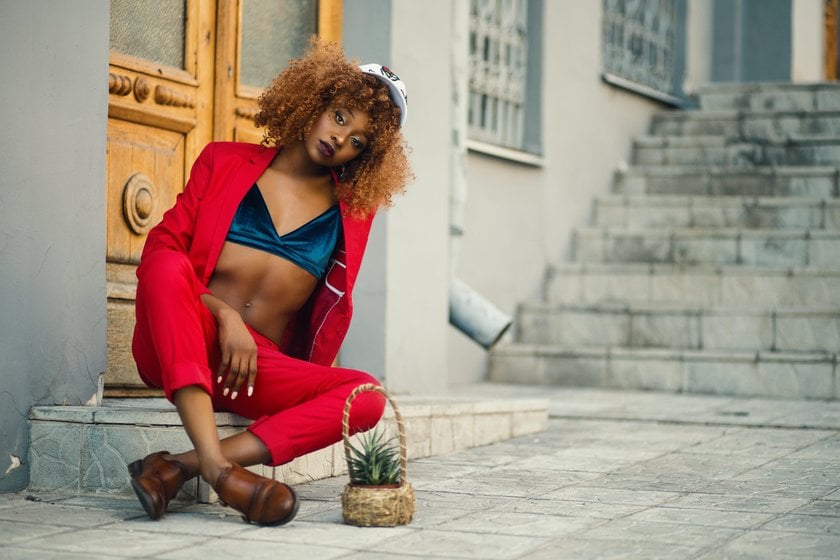 A genre which stands next to portraiture but is distinct enough to stand on its own is fashion photography. In a fast-paced world of high-end apparel, Haute Couture, and Prêt-à-Porter, the best fashion photographers strive to keep up with the latest trends in clothing styles, not to mention top-notch lighting and photography. Fashion photographers are usually hired to shoot for brands and advertisements to shoot this type of photography — but not always, especially in today's Instagram world.
Commercial photography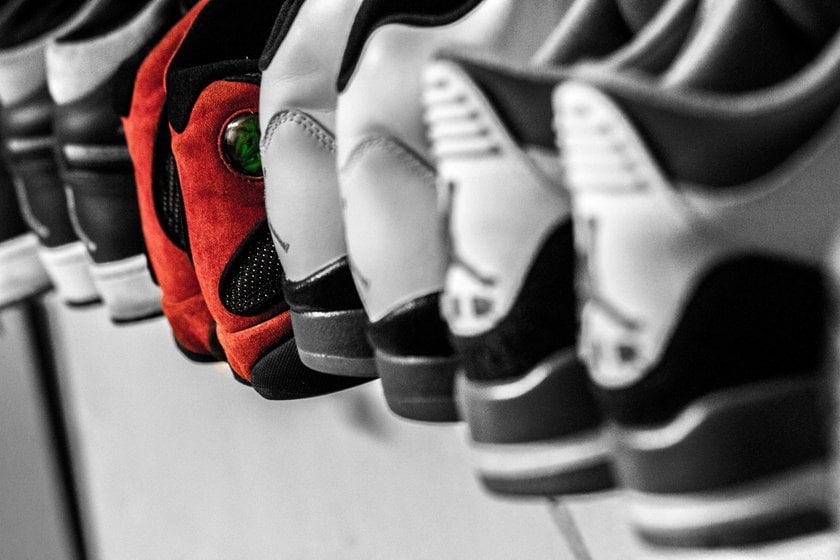 This is one of the most common fields of photography. Commercial photography aims to sell products. That's why commercial photographers do their best to capture products themselves and create images that match the emotions or arouse certain feelings and make people want to buy. To get started with commercial photoshoots, you need specific skills in studio lighting and visualization to make the client's plan a reality.
Wedding photography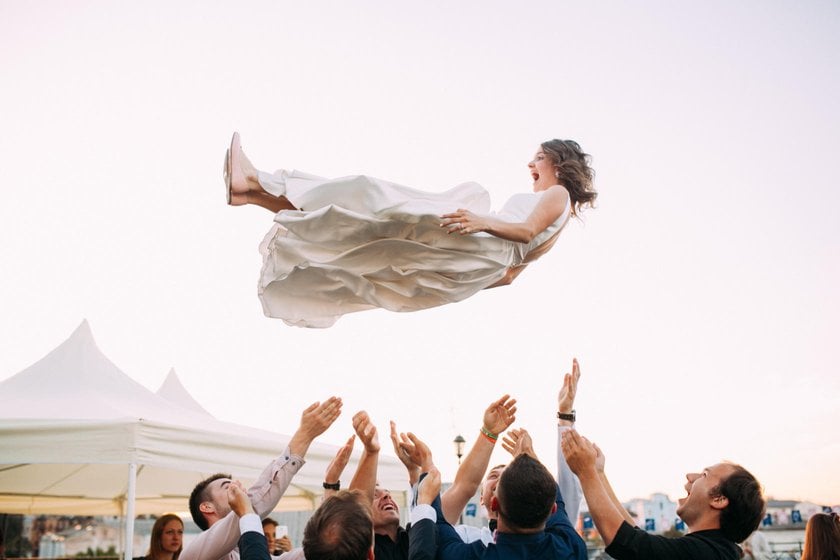 The event of a lifetime is, of course, a wedding. That's why wedding photography will probably never go out of style. Wedding photographers have a huge responsibility, and therefore need to have an excellent camera and skills in proper lighting for these types of pictures. If you want to work closely with weddings, try to be patient and friendly to capture the right emotions almost effortlessly. This is a tricky photography type to practice, and you only get one chance to do it right.
Underwater photography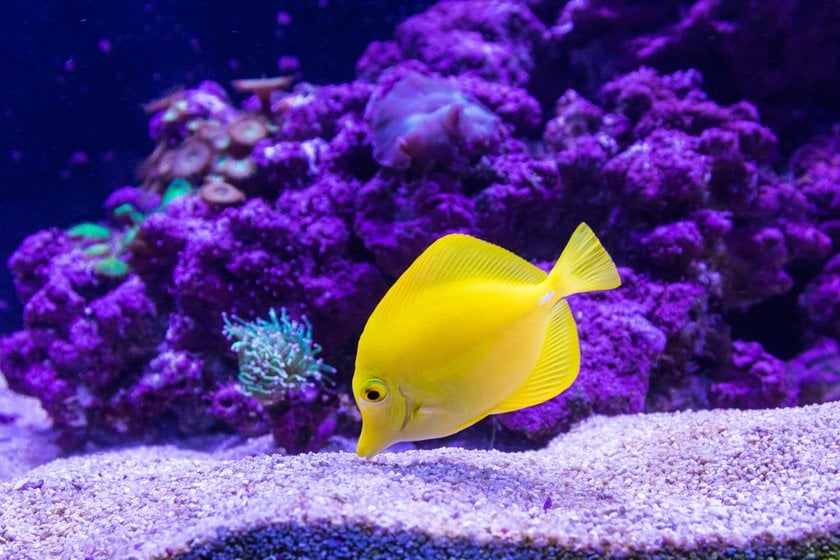 It isn't easy to shoot underwater, even if you live in the right place for it. Not only do you need a dedicated waterproof camera, but you also need a specific lighting toolkit the moment you start taking photos more than a short distance from the surface. Besides scuba diving equipment, you need to train for longer dives and practice a lot to become an expert in this tricky genre. But if you're ready to shell out some money and put in some effort, you'll end up with attention-grabbing photos. Plus, you can choose a speciality within underwater photography, which spans everything from wildlife and macro to portraits.
Water drop photography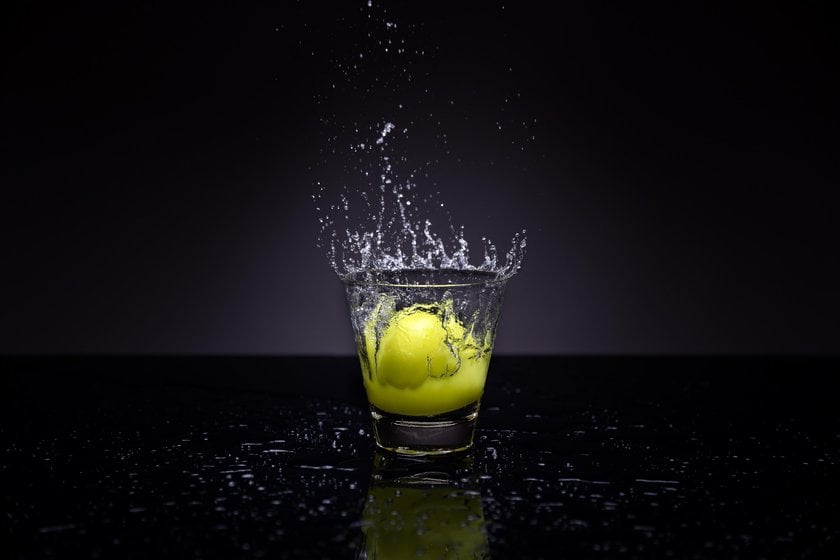 Water splash (water drop) photography, like any other photography type, is an art, not a science. Start with the basic mushroom shape for your drops and you'll take a win. Be patient and persistent during shooting these styles of photos. This is critical for a water drop photographer. Creativity is also necessary. Make your pictures appealing, unique, and outstanding. If you get inspired by other photographers, reinvent rather than copy their work. We all follow somebody to get started, then create our own style.
Astrophotography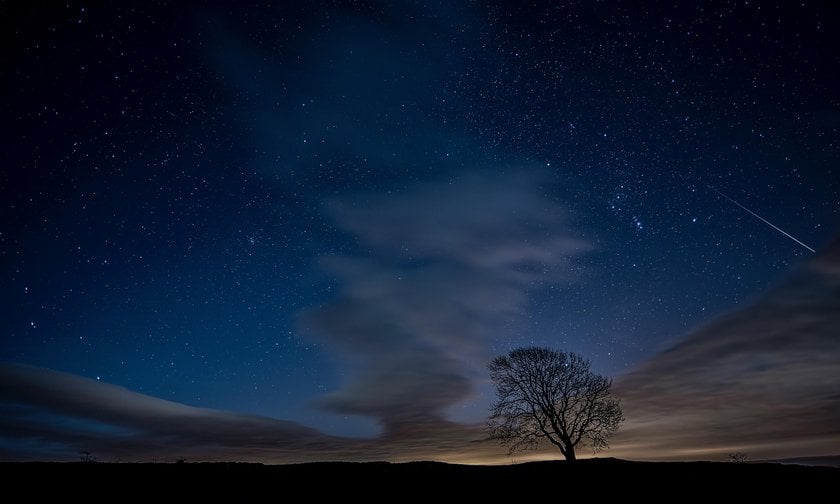 The result of multiple tries to take a picture of the stars can be awful. Shots appear totally dark, and some overexposed objects in the foreground ruin the whole view. This bitter experience makes people forget about astrophotography forever. But the reality is not that cruel – anyone can become a skillful astrophotographer. All you need is a helpful guide, adequate gear, and post-processing software. Any camera can become an astrophotography tool in your hands. Read this astrophotography overview that describes basic types of astrophotography, useful tips and techniques, the best cameras and equipment for shooting, and exciting ideas for post-processing. One of the most fascinating photo styles.
There's also a whole genre of astrolandscape photography with the Milky Way and a slice of Earth in the foreground. Although it's tricky to take astrolandscape photos, you can learn some tips on how to photograph the Milky Way.
Scientific photography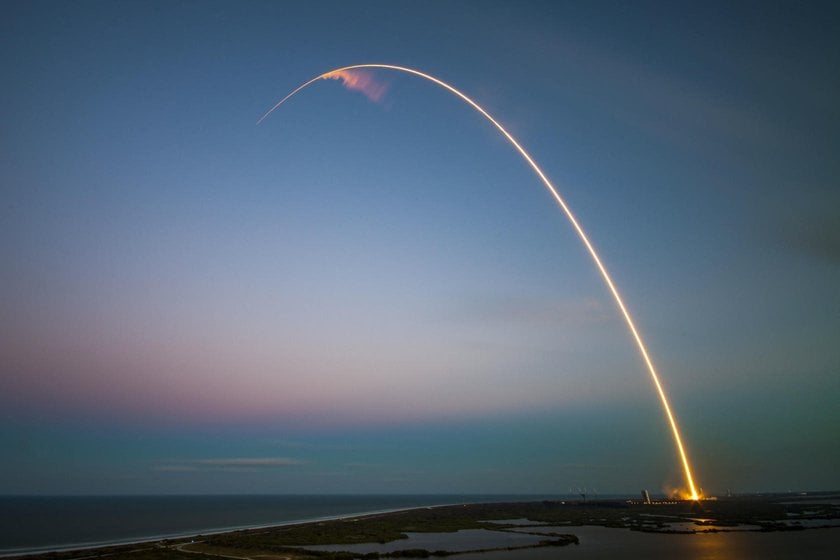 Scientific photography is a broad category that spans everything from extreme magnification microscope photographs to shots of SpaceX rockets. Some human-made objects sneak their way into this genre as well: photos of particle accelerators and rocket launches regularly go viral. Among other types of photography, this one hopefully will continue to spread and grab more attention in the future as it has the power to show us entirely new perspectives and change the way we look at the world.
Sports photography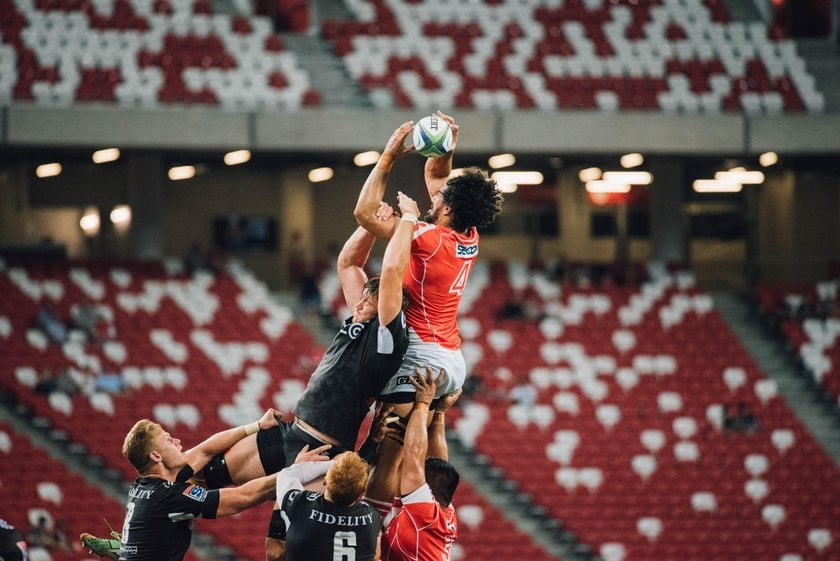 Another notable photography style is sports photography, which spans photographing international events like the Olympics to local amateur photography competitions in the most remote areas of the world. Even a parent snapping their child playing sports is part of this genre. What do you need to start shooting action shots? You need to acquire flawless autofocus skills, the right timing, and often a breakneck shutter speed.
Still life photography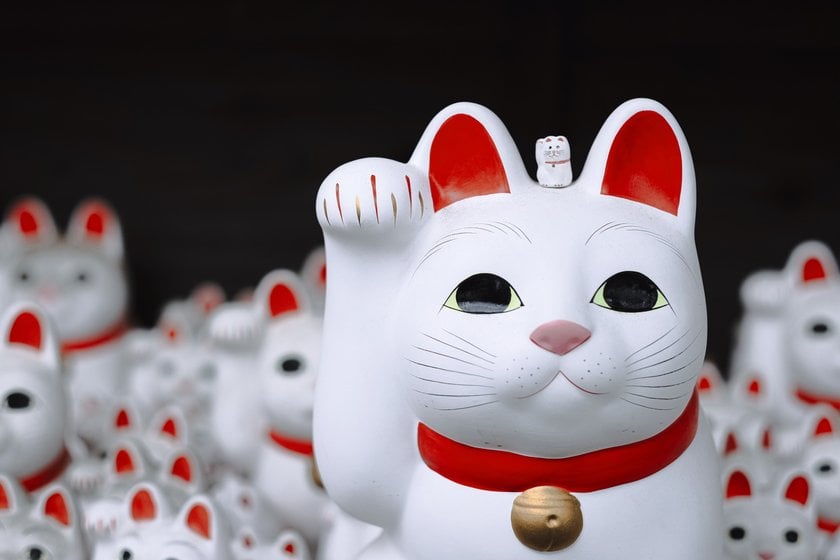 Photo by Evgeny Tchebotarev
Still life photography is a vibrant and profitable genre where a photographer creates a picture with almost full control over lighting, feel, and composition. This is a great way to unlock your creativity and make some money through stock photography or by selling art prints on a variety of websites. Another benefit of still life photography is that you don't need a studio or a lot of space. All you need is a table and natural light. If you end up getting serious about it, you can get a continuous light like an LED panel.
Architecture photography
Architectural images complete our list of the most popular photography styles. This type of photography requires a specific and at times expensive set of tools and demands a discerning eye. When photographing buildings, it's critical to capture every detail that the architect has laid out.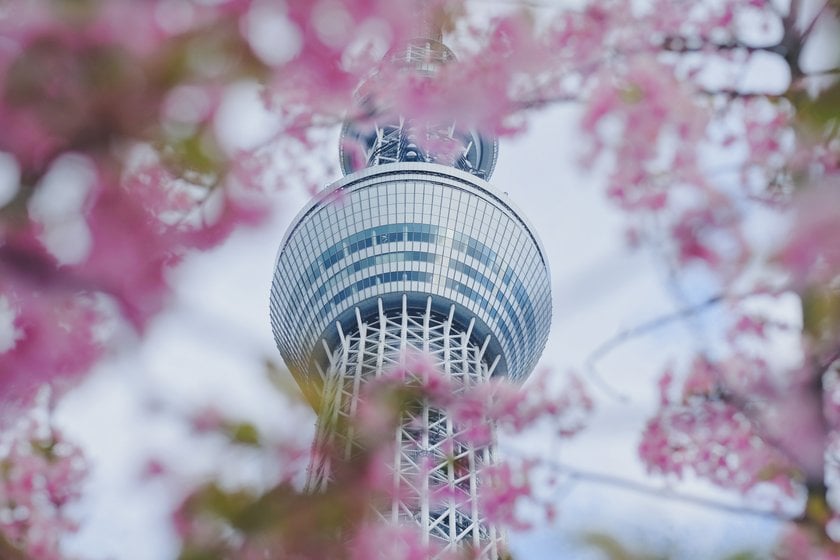 Photo by Evgeny Tchebotarev
Since most people viewing your images will likely never visit the space you're capturing, it's up to you as the photographer to convey what the architect intended. It's your responsibility to take what someone has created in three dimensions and translate their vision to the viewer through a two-dimensional image. If you're up to the challenge, read these five tips and tricks for creating better architecture images.
Easy photo editing with Luminar Neo
All popular types of photography require additional processing. Luminar Neo is ideal for all image editing enthusiasts who are looking for software that offers easy-to-use controls to finish editing quickly. The program is especially suitable for those who don't have the patience to spend a lot of time fiddling with their photos after processing. Thus, Luminar Neo is best for you if you:
Are looking for a simplified editing process with easy to understand controls.

A beginner or intermediate who doesn't tolerate time-consuming programs like Capture One, Photoshop, or Lightroom.

An experienced photographer who is interested in doing tasks such as sky replacement, skin retouching, and object removal more easily and quickly.
Luminar Neo is a brand-new image editor for different kinds of photography that is powered by artificial intelligence. It simplifies even the most complex tasks, allowing you to spend your time processing your photos in a fun and efficient way.
Wrapping it up
Trends come and go, and in the end, all you can offer is your personal style. You should keep an eye on photography trends, but we advise you not to jump blindly into them. Use this list of different types of photography to learn new styles, get inspired, and unlock your potential.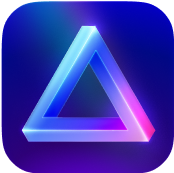 Advanced yet easy-to-use photo editor
view plans