Are you interested in how to photograph flowers? This is a very fascinating topic! Learn the secrets of amazing flower photography.
Humanity has long been fascinated by flowers. They're vibrant, beautiful, unusual, and delicate: a perfect subject for your photographs. However, they're also common. And this means that you have to learn the tips of the trade to really capture flowers in wonderful ways and make your spring photos stand out. Macro flower photography can help you greatly, as can knowing how to adjust your camera settings, what lighting suits best, where to focus in your flower composition, and what to do in post-processing to enhance your photos tenfold. Learn how to achieve stunning pictures of flowers.
Luminar Neo can help you edit your photography quickly and hassle-free. Store, organize, and rate your photos in the Library module. You can also edit them with great tools and quick sliders to give your flowers amazing looks. You can try photo retouching in Luminar Neo right away; just click the button below to download the free trial and explore the best way of editing your flower photographs.
Flower photography basics
As you begin the exciting process of shooting, you should focus on the following details:
The location of the photo shoot;

The main focus of the image;

The right angle for taking the picture;

The most suitable background for your flower photography ideas.
Let's consider each of these points in turn.

Place
There's no need to travel to exotic places to get wonderful pictures of flowers. Just look at the flowers in your home, in your backyard, or in the park down the road. Aren't they beautiful? If you're feeling like there's not enough room for experimentation, head out to your local botanical garden. There, you'll find wonderful flowers and can take what looks like spring photos even during winter.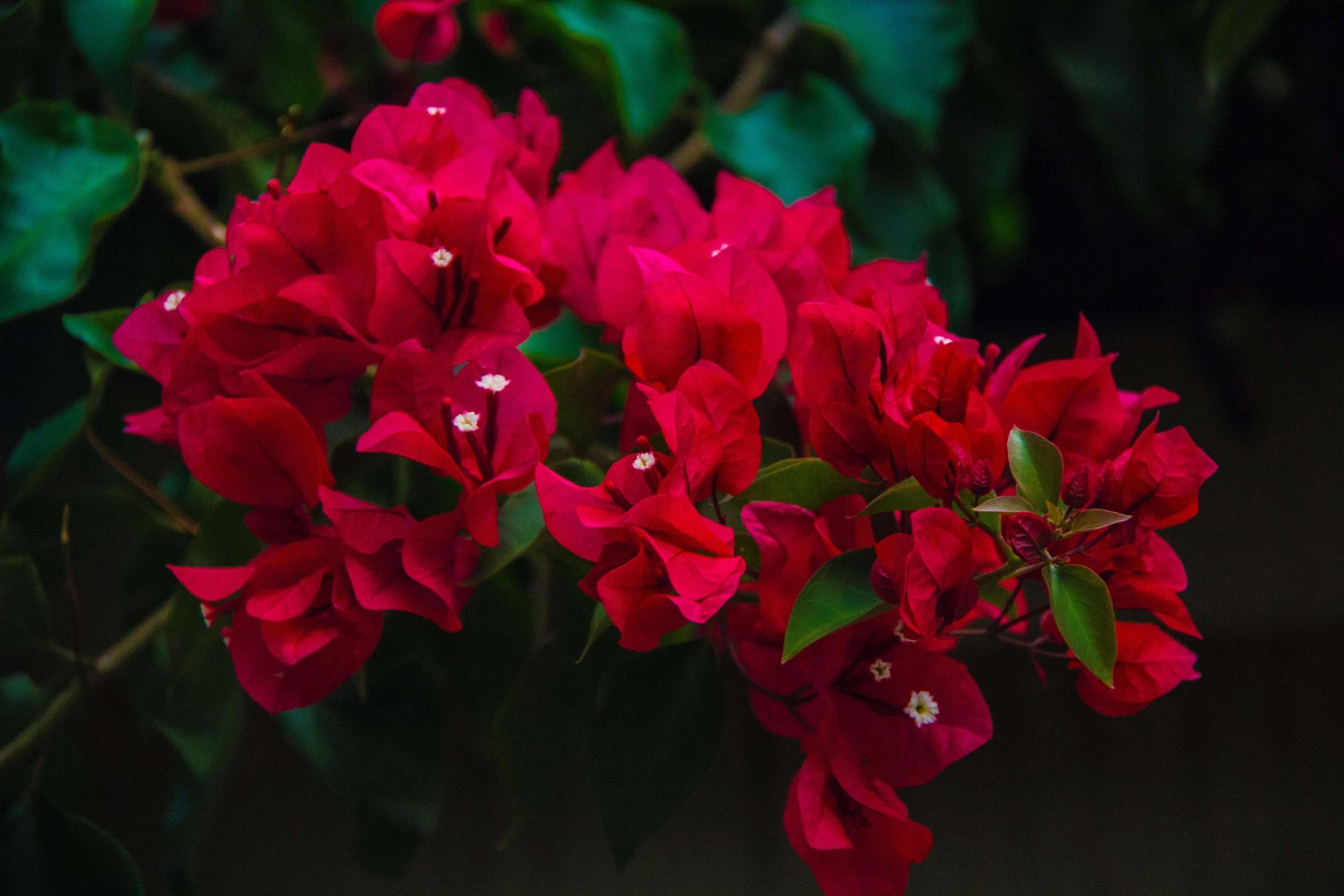 Focus
What will be the main focus of your flower picture? The flower itself, the petals, the stem, the central part, or only a couple of petals in detail? Think ahead about the main focus of your shot and determine what exactly you think is most important in your photography.
Shooting angle
When you choose to shoot at eye level, the subject appears just like you see it. This might seem boring to some. If you choose to shoot from different angles, for example from a low angle, your subject transforms and you get a good flower photo. You see a seemingly usual thing from a different perspective, making it unusual and exciting.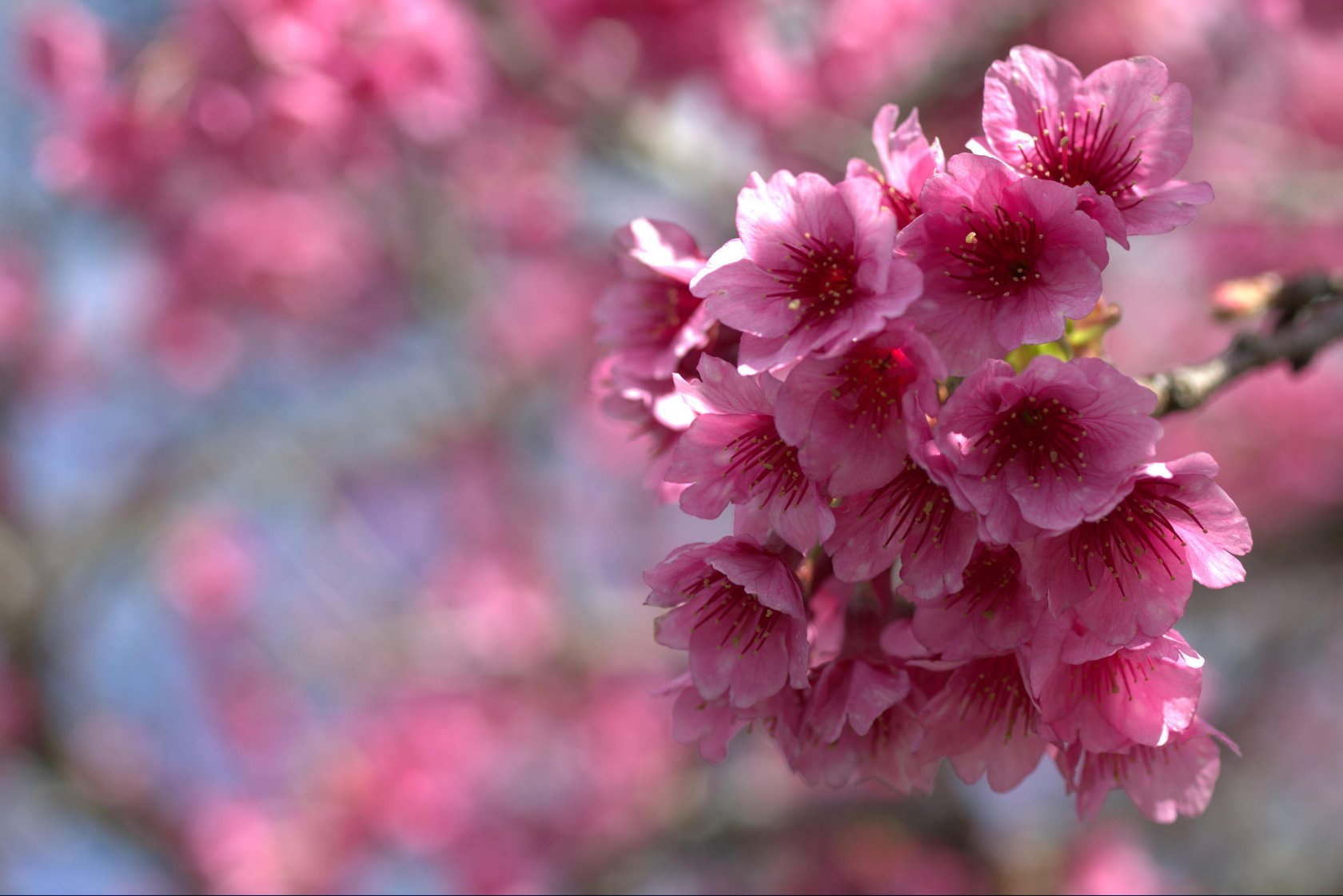 Photo by Chris Willson
Background
Even though we take close-ups of flowers, the background also matters. It's blurry, but you can still use it to your advantage. The background can distract you from the photography of a flower, make it stand out, or create a pleasing color scheme. Experiment: Add other flowers, use a cardboard background of the color you want, or add an unexpected splash of light. You can even make a stylish fade to black in post-processing.
Macro photography basics
Unless you're taking a spring flower background, macro photography is your key to mastering great floral pictures. Macro photography is a type of photography that captures extremely close-up subjects. They can be physically small subjects, like an insect or flower, but also close-up patterns of any kind of subject, like the bark of a tree or the knitted pattern of a sweater. Let's look deeper into what macro photography entails and what it can bring to your pictures of spring flowers.
Equipment
Macro photography uses a special type of lens called a macro lens. A macro lens with an aperture of f/2.8 is ideal for flower photography. Investing in macro lenses may take a lump out of your budget, but you can always buy cheaper tools to create a similar effect. For example, using extension tubes and reversing rings for the best flowers photography are helpful and cheap. Extension tubes help you by increasing the extension of your lenses. These hollow, light-tight tubes fit between the lens and the camera mount. This way the element in focus gets closer to the subject. Reversing rings are small metal rings that have a standard filter thread on one side and a lens mount thread on the other, allowing you to attach a regular prime or zoom lens to your camera backwards to amplify its magnifying power. Another great piece of equipment you may need for DSLR flower photography are helping hands. They can help you stabilize an object, for example, a flower, without hurting it, so you can get the perfect picture. A helper can also hold an additional source of light.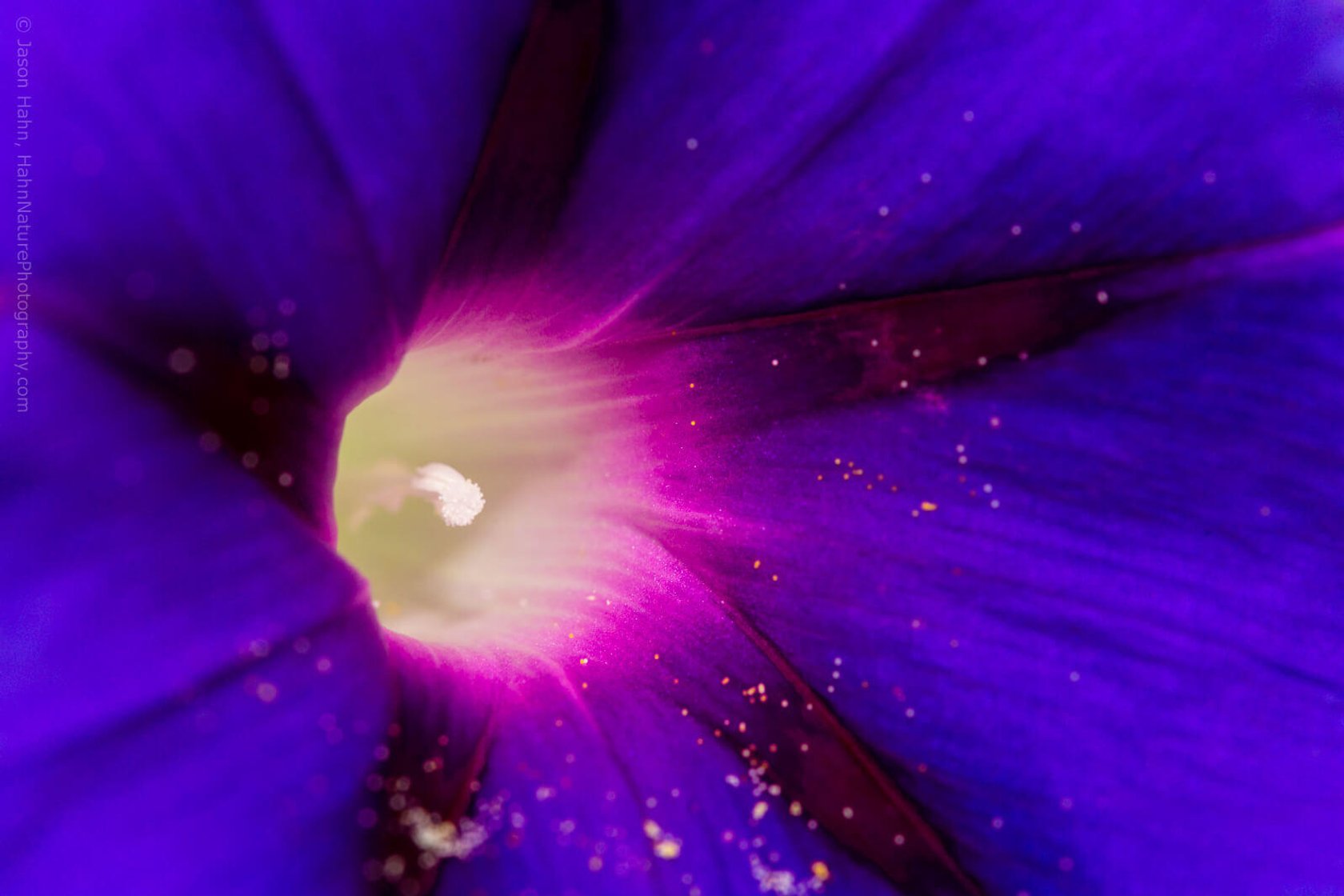 Photo by Jason Hahn
Lighting
In photos of flowers, there's a problem with sufficiently lighting the subject. Placing a light between the camera and the subject can prove difficult. That's why many photographers use telephoto macro lenses in macro photography, typically with focal lengths from about 100 to 200mm, as they permit sufficient distance for placing lighting between the camera and the subject. Another piece of equipment you might use in the photography of flowers is a ring flash. These are flash tubes arranged in a circle around the front of the lens. Their advantage is that they're not as bright as a standard flash and have an appropriate white balance. You can also use a flash diffuser, which softens the light, eliminating specular reflections and adding more even lighting. When photographing flowers, experiment with different lighting techniques. For example, a backlight will make your flowers glow.

Depth of field
In macro photography, the closer you get to your subject, the harder it is to keep your subject in focus. Your lens allows you to change the depth of field to improve focus during the process of flower photography by choosing the appropriate f-number. An aperture of f/5.6 or f/8 lets you easily focus on the flower, which means you'll get a sharper picture. With a wide aperture, such as f/1.8 or f/2.8, you'll have a hard time keeping your subject sharp. You can use the technique of single-point focusing for flower pictures. This allows you to pinpoint exactly which part of the subject you want to focus on. Use the zoom button on your camera to see whether the parts of flower shots you want in focus are in focus.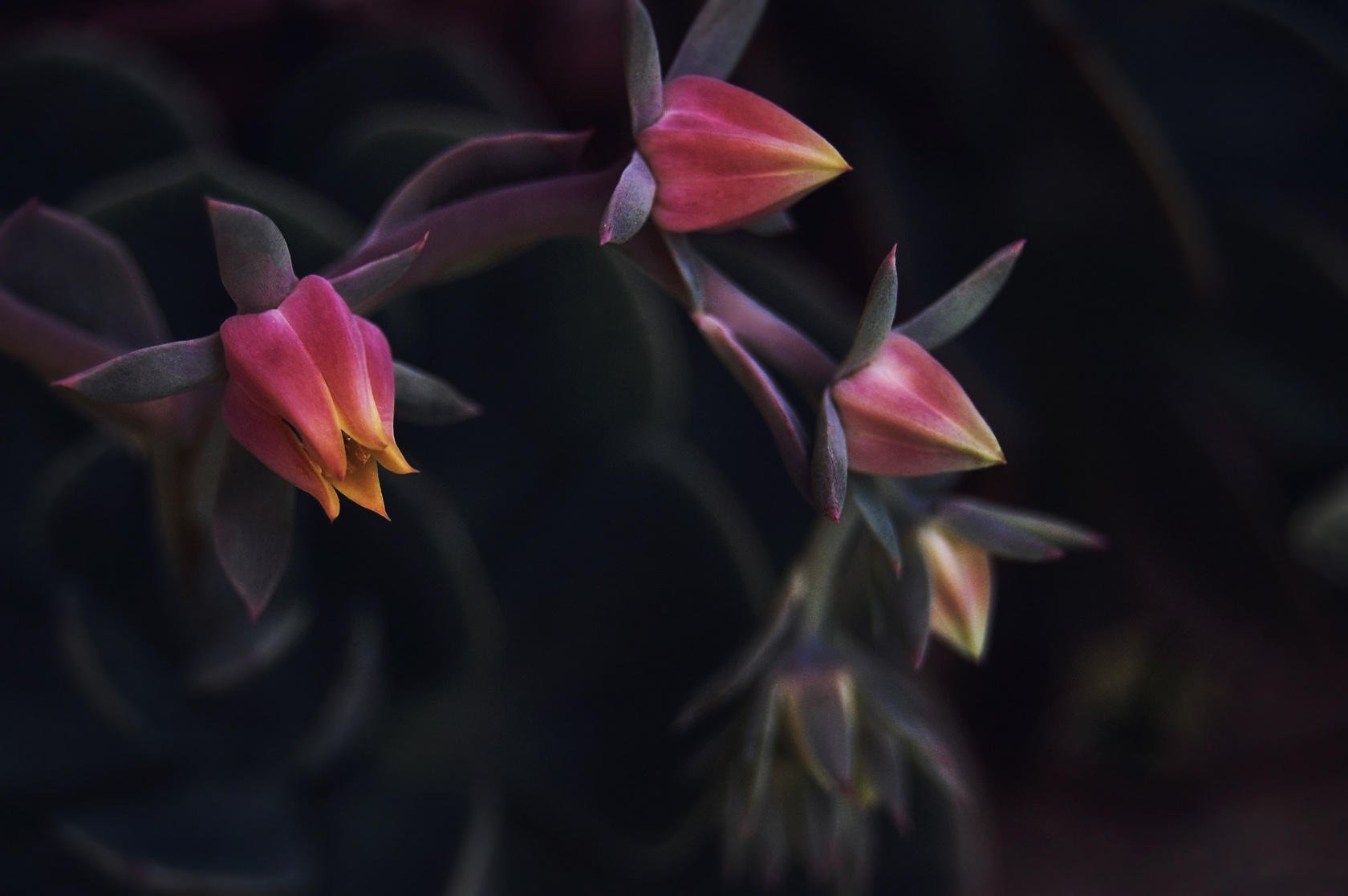 Stabilization
Even though flowers are static subjects that you can photograph over and over again without them moving away, you should really take the weather into account. Avoid taking pictures when it's windy, as even a small gust of wind can throw off the focus of your photo, and you don't want that in macro photography. To minimize the shakiness of the camera, use a tripod when taking a photograph of a flower. A high shutter speed (at least 1/125s) also will help you avoid motion blur. However, if you specifically want to achieve some motion of the petals, you can manually select a slow shutter speed.
Composition
Even though the main goal in macro photography is getting as close to the subject as possible without losing focus, you can also use such classic composition techniques as the rule of thirds during the flowers shoot. Nearly every camera allows you to turn on a grid mode, and you can place the subjects where the grid lines intersect to create a pleasing effect.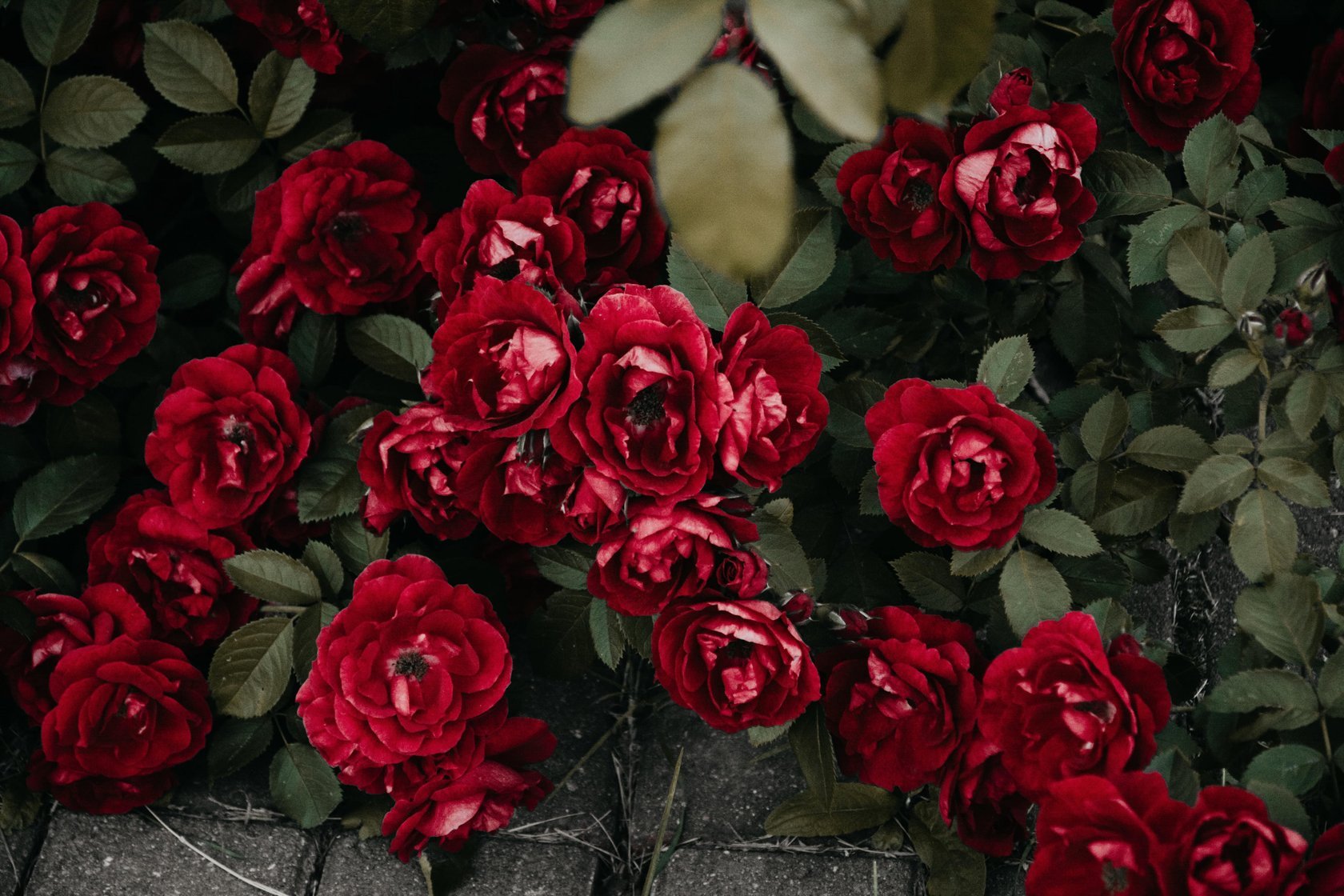 Creative flower photography ideas
Now that you're aware of the technical basis of flower photography, let's dive into the creative aspect of floral pictures.
One type or color of flower
If you're a novice, give yourself a fun challenge for your flower photos: Take shots of flowers of only one type or color. You may be surprised that some colors are rare, or that the type of flower you thought most popular in your area is actually hard to find. Research spring flower images or look for "flower close-ups" to see what kind of photography with flowers, you would really like to capture. Experiment with different lighting and angles when taking flower pictures and you'll see how your portfolio expands and creates recurring themes.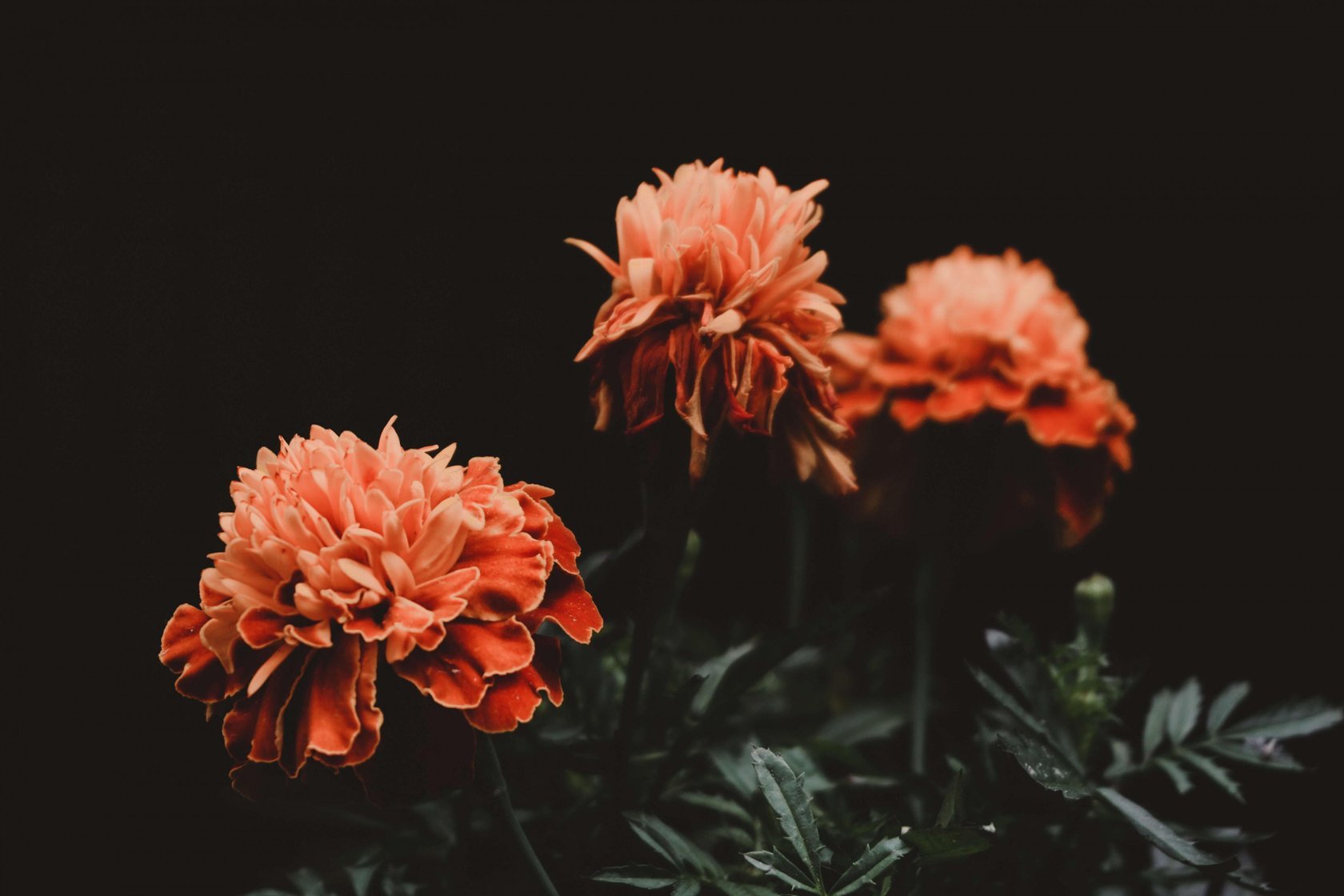 A flower's life cycle
You can tell a whole story with your pictures of flowers. Capture the different stages of a flower's life, from the little bud of a rose, to the flower in full bloom, to the dying petals. Looking at all these photos in succession can create a feeling of melancholy at the awareness of passing time.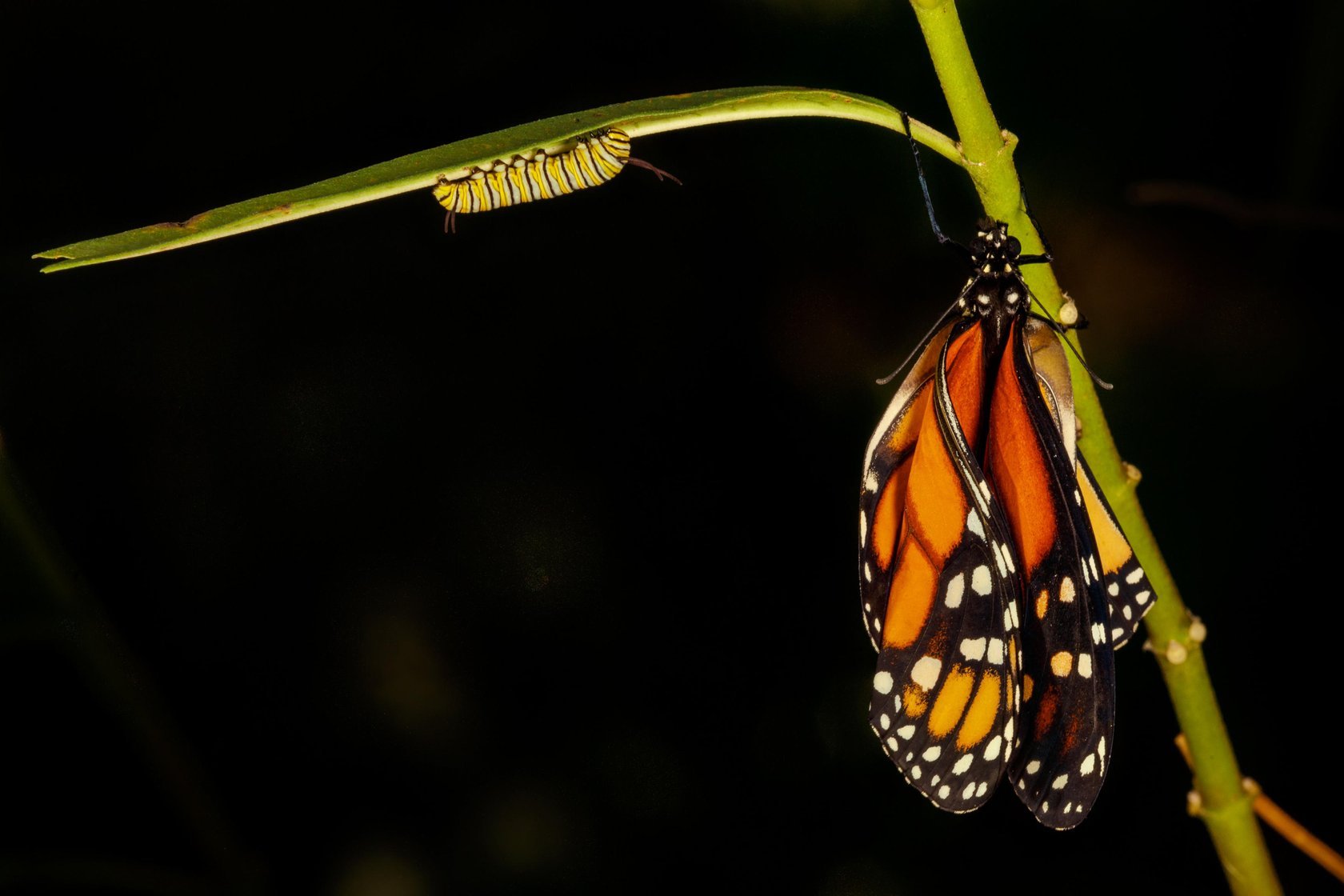 Photo by Jason Hahn
Insects
For the best photography of flowers, you can use insects. A bright ladybug on a white petal can significantly improve the composition of your spring photos. The same goes for butterflies, ants, and even caterpillars. It's tricky to make these models behave and strike a pose for your macro photography. However, you can attract them with sugar water, tiny pieces of fruit, and even perfume. Adding a few droplets of water to your flowers, whether in real life or in post-production, can also make the shot stand out.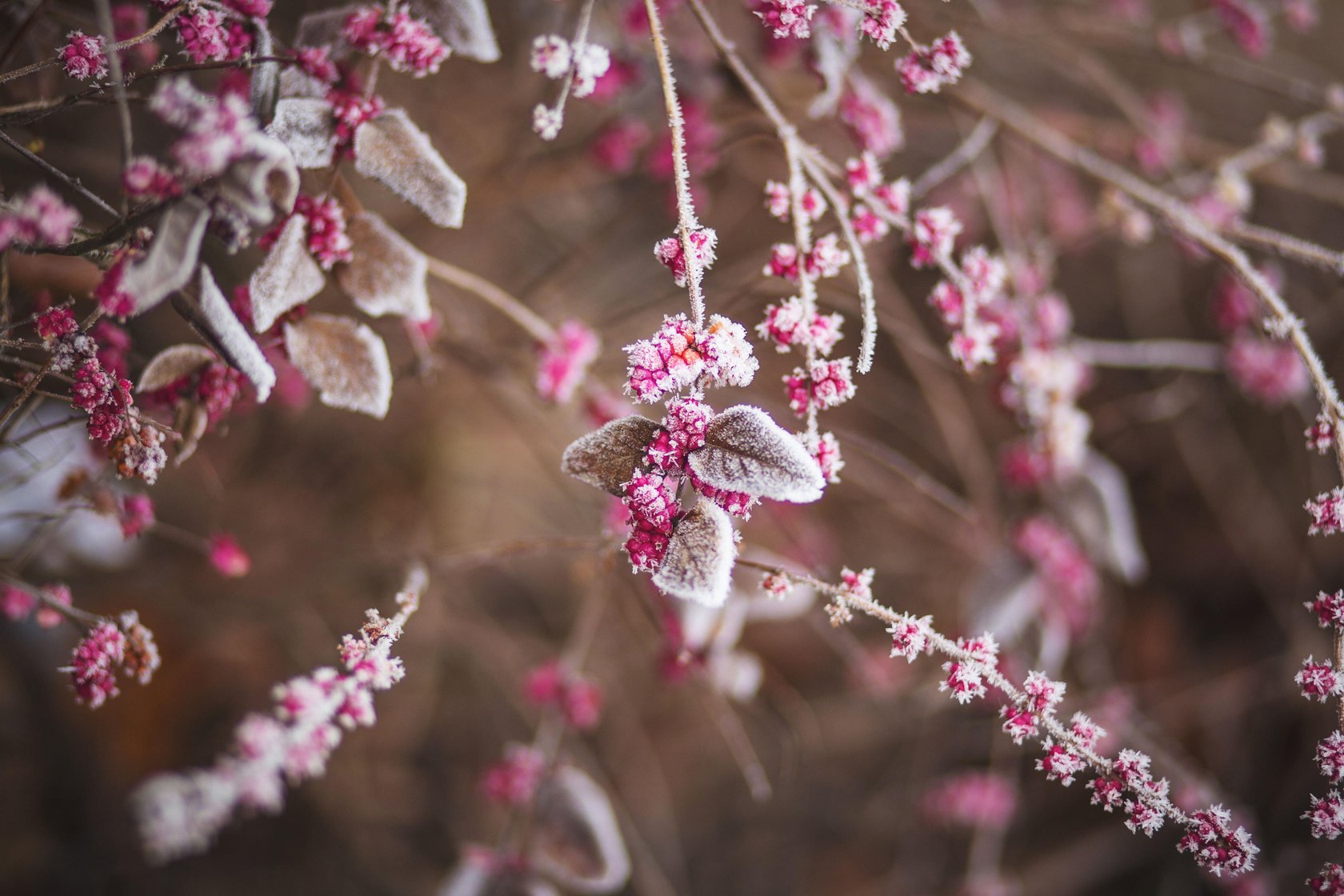 Four seasons
Focus on different flowers that bloom in different seasons. Your floral pictures can be created with a combination of seasonal plants. Think about the flowers that grow in your area. Cherry blossoms, symbolizing rebirth, can make for perfect spring photography flowers images. There are also wonderful summer field flowers, flowers typical during the autumn harvest, and winter flowers that remind us of Christmas, like poinsettias. Gathering flowers typical of a season in one place can create a wonderful composition.
Flower Photography Ideas at Home
You don't have to look for plants outside or in the garden, you can also take some good shots at home. The main rule when shooting indoors is to remember good lighting. Create an interesting composition with flowers and cute trinkets. You can also use water by spraying it on the petals. If you have a macro lens it's wonderful! Although it is simple flower photography, such pictures will look very fresh and lovely.

Time-lapse
If you feel like a pro, you can even make a time-lapse video of flowers growing or opening up to the morning sun. This is an image of flowers in motion that is not often seen, so you'll certainly attract attention. To do this, you'll need to set your camera on a tripod and adjust your settings accordingly. Also, make sure that you have enough storage for nature flower DSLR photography. After that, you can leave your camera to shoot, the result will be amazing!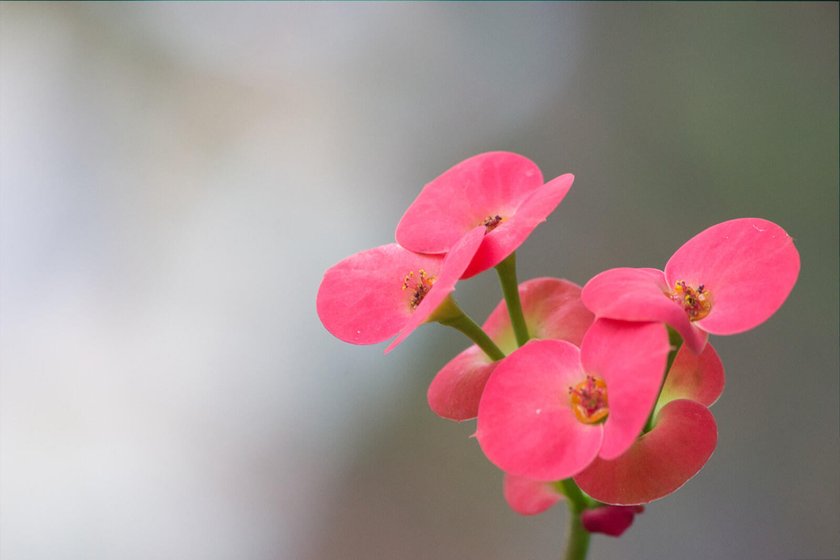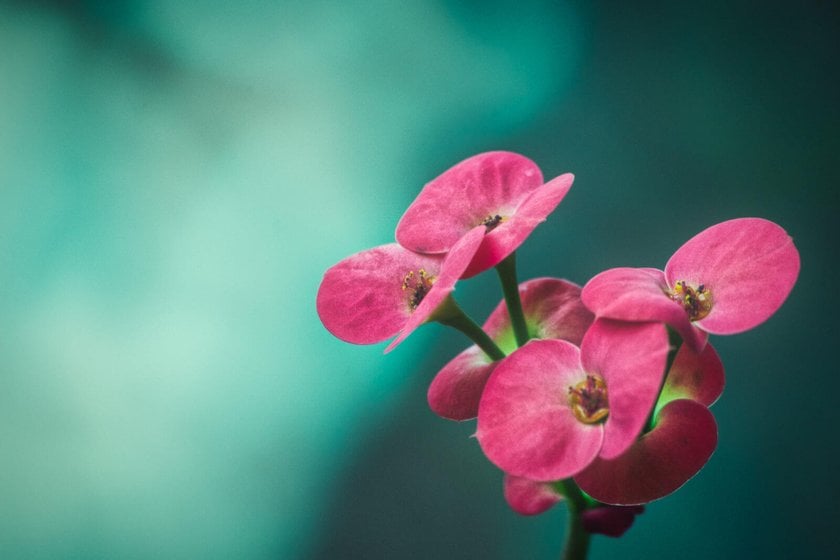 Photo by Peer Fender
Editing photos of flowers
After the process of flowers, photography ideas have to be edited. This can make your images even better. What's your preferred photo editing software? If you don't have one, it's high time to think about investing in post-processing. Editing photos of flowers will make your images stand out. You'll see how much of a difference it makes when your flower photography receives more appreciation and comments than ever before.
Texture
Enhance the texture and details of your macro photography. Flowers have great textures to play around with, and you can enhance them by lighting from the side so that the surface is really visible in your photo. You can also add texture in Luminar Neo by adding an image layer and experimenting with different textures. You can use any type of brush to modify the intensity and position of a texture to your liking.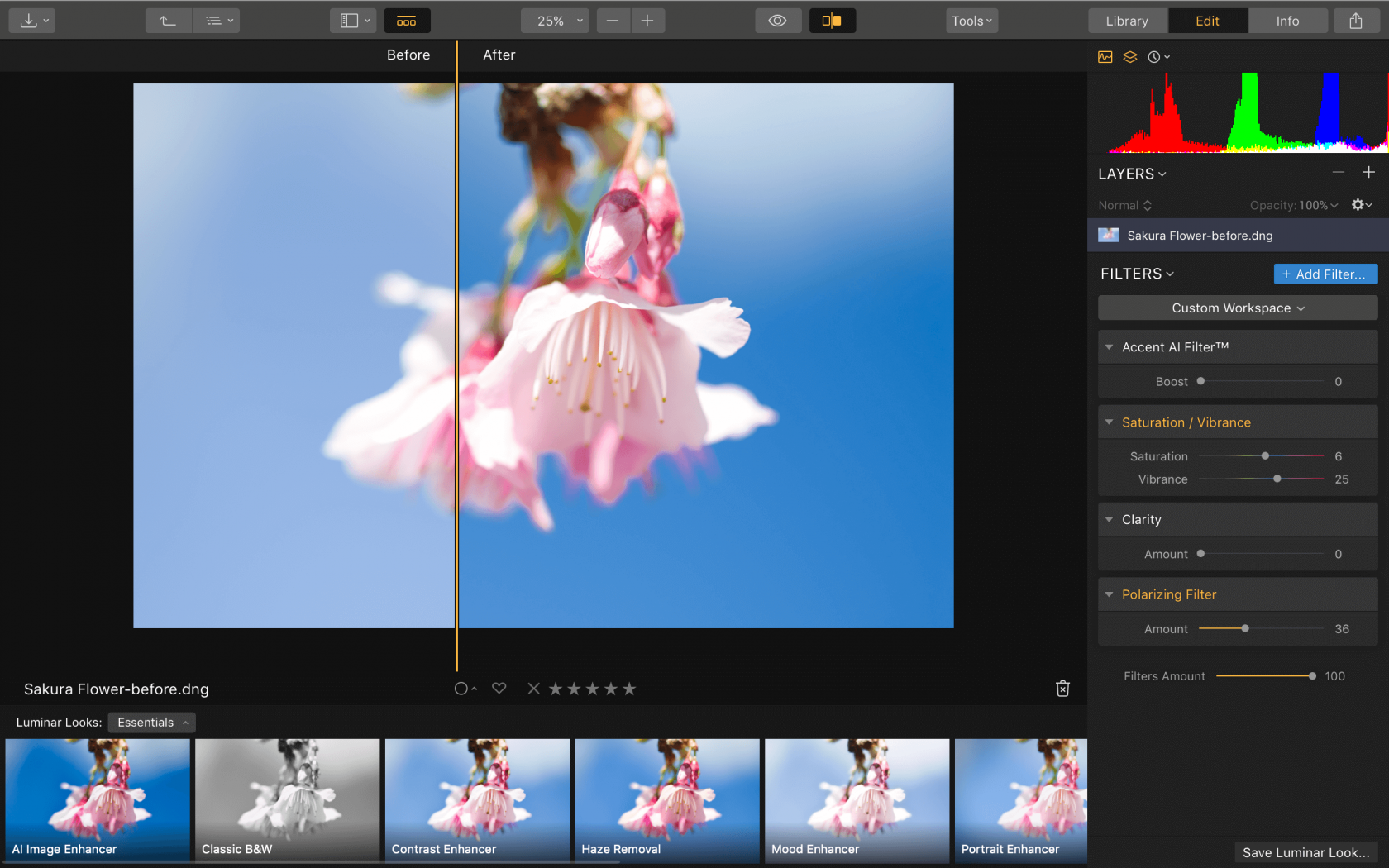 Photo by Chris Wilson
Vibrance and saturation
One of the main points of interest in the best flower photography is their color. We're constantly amazed by the palette of colors that nature provides, which is why flower photography is so popular. By increasing the vibrance and saturation in your photos, you can really make the colors pop, highlighting the best parts of the flower.

Polarizing filters
A polarizing filter is a great tool that can also add value to your flower photography. Once you place a polarizing filter onto the lens, it darkens everything in your scene immediately. Bright light might cause a loss of detail on your flower because it's so small and fine. The camera finds it hard to photograph detail in flowers if there's too much light flooding the petals. Use this filter to darken the scene and bring out the details.
Black and white pictures of flowers
Looks can provide a personalized feeling to all of your photos. Black and white pictures of flowers are unusual and can symbolize a certain melancholy, adding a gloomy mood to your photos. Or maybe you would like to apply a fresh and vibrant look to your spring photos. There are plenty of looks for flowers photography images to try out in Luminar Neo, and they can give your photos a whole new effect. Vintage, faded out, vibrant, sepia, haze — you name it, Luminar Neo has it. This unlocks a sea of possibilities when transforming your pictures of flowers.

As you can see, editing is really a big part of your photography. If you want to try Luminar Neo`s presets or any of the editing tips described in this article, you can download your free trial of Luminar Neo by clicking the button below.
Final thoughts
So, to summarize, we can highlight the following basic rules that you should keep in mind to create a flower good photo:
Take a few minutes to look at the object from different angles. Find the most suitable angle, the shooting from which will emphasize the advantages and hide the disadvantages of the object. Also, pay attention to the lighting and the way shadows fall.

Take pictures from different positions, and compare the shots at once. For example, you could take a picture standing over a flower, and then take it lying down or kneeling down. Only by experience will you find the best angle.

When choosing a position for a flowers photo shoot, don't cover the subject with your own shadow.

Light the subject from the back - this helps to get an interesting iridescent effect in the picture.

Try to choose a background that contrasts with your subject so that the main part of the photo doesn't get lost in it.
We hope that our photography ideas with flowers were useful for you. Wish you lots of successful shots!
Follow Skylum Software on YouTube // Get the latest videos, tips, and photography inspiration each week!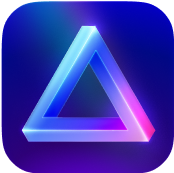 Advanced yet easy-to-use photo editor
view plans