Missed the Deep Dive? No worries, we've got you covered.
Deep Dive was a 14 hour live event hosted by RIch Harrington and Vanelli. It gave Luminar AI users a chance to see a wide variety of AI-guided workflows from a wide range of creators, ask questions of the team and be inspired to make their own brilliant works of art.
The playlist below collects every session from the marathon of education and inspiration that was Deep Dive. Featured artists and speakers included: Elia Locardi, Scott Kelby, Alex Tsepko, Evgeny Tchebotarev, Darlene Hildebrandt, Angela Andrieux, Levi Sim, Gary McIntyre, Piet Van den Eynde and many, many more.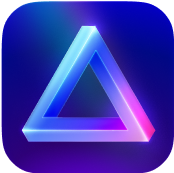 Advanced yet easy-to-use photo editor
view plans