Join Frederick Van Johnson, Rich Harrington and a panel of special guests as they answer your Luminar AI questions.
Join Frederick Van Johnson, Rich Harrington and a panel of amazing photographers as they field your questions about LuminarAI, which just launched yesterday. The Zoom chat pod will also be staffed by four of our top educators and support staff to help answer every question.
We expect the session to fill up quickly so sign up soon to ask questions of the panel.
Our Panelists
Frederick Van Johnson, Moderator
Frederick has been a professional photographer for several decades. He is a passionate entrepreneur, marketer and host of the world's most popular photography podcast — This Week in Photo. He also produces the official Skylum podcast — Behind the Seen.
Rich Harrington, Chief Product Evangelist, Skylum
Rich Harrington serves as the Chief Product Evangelist for Skylum. He has served as a hands-on creative professional for more than 25 years as a photographer, director, and video editor..
Michèle Grenier
Michèle Grenier is an independent photographer based in Quebec City, Canada. She specializes in high-performance and strength-related sports. Michèle is also an author, a Skylum Software and HoldFast ambassador, a speaker and educator.
Jim Nix
Jim Nix is a travel photographer and YouTuber based in Austin, Texas. His photographic interests include broad cityscapes and intimate street photographs. Jim has a colorful and expressive style and a strong preference for shooting at the edges of the day, where soft light and shadow help create the dramatic and moody sentiments his photographs embody. He loves to convey his artistic vision through editing tutorials, which he publishes several times a week on YouTube, and he encourages his viewers to experiment with their editing techniques in order to find their own creative voice.
Piet Van den Eynde
Piet Van den Eynde is a Belgian freelance photographer, author and trainer. A one year bicycle tour throughout South-East Asia ignited his passion for travel portraiture. Later he started using flash on location and combining those results with postprocessing and color grading techniques to create environmental portraits of people all around the world. Piet teaches travel photography workshops around the world - at least when there's not a pandemic that keeps him at home where he is now busy writing a book with 101 tips for travel photography. Piet's also a Fujifilm Ambassador and he loves fast lenses more than fast cars.
Nicole S. Young
Nicole S. Young is a professional photographer and published author whose love of photography and teaching has grown into an online photography business. Nicole is best known for her books on food photography (Food Photography: From Snapshots to Great Shots) but is widely versed in a variety of photographic genres. Learn more at nicolesy.com.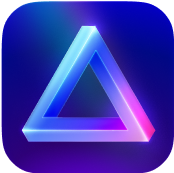 Advanced yet easy-to-use photo editor
view plans