Find out the winner of the September 2022 Photo of the Month Contest in Luminar Insiders.
Time flies by, and today we already know the winner of the Photo of the Month September contest of 2022. As always, your submissions and stories in the Insiders community were a delight to receive. You continue to inspire the whole Skylum Team and our Insiders community with your fantastic photos. Nonetheless, the Photo of the Month contest of September will have only one winner. Let's find out who that is!
The winner is... Felipe Castilla! Congratulations for this mesmerizing photo!
To quote Felipe:

#PhotoSeptember22 Wanting to teach my nephew something new, I saw the little birds and explained to him how not to let daylight burn his photo when using the camera in manual mode. Once I explained to him, I saw the opportunity, I had to approach the birds slowly, take the camera through the bars and finally shoot without being able to see from the viewfinder. Finally seeing the photo, a beautiful image. I used a mood the Teel & Orange and some advanced color adjustment and a bit of retouching with the Raw tool, added a vignette and voila. Barranquilla, Colombia. August 2022.
We at Skylum were truly blown away by this submission! As the winning entry, it will be published in the Insiders Community/Blog and on our official Skylum Instagram shortly. We'll be contacting Felipe directly to share the prize, but you can also congratulate the winner in the comments below!

Did you like the photos and the stories of our wonderful Insiders community? If you didn't have the chance to enjoy them, catch up on the #PhotoSeptember22 photos here, and cheer for the ones you love best.
Join Luminar Insiders to share your photos in contests, win prizes, and get exciting content. You are always welcome!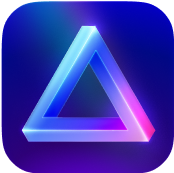 Advanced yet easy-to-use photo editor
view plans