This week, we're all buzzing about the latest release of Noiseless, which sports one of the most requested features from customers around the world: Batch processing! It saves tons of time and effort when you want to apply the same setting to a LOT of images!
Die neue Version von Skylum´s Noiseless ermöglicht Dir nun die schnelle Verarbeitung Deiner Bilder mit Hilfe der Stapelverarbeitung!

Das fördert einen schnellen Workflow und spart eine Menge Zeit, wenn man die Einstellungen auf viele Bilder zur gleichen Zeit anwenden kann.

Du kannst die Einstellungen natürlich auch auf einem einzelnen Bild anwenden. Das kostet aber viel Zeit und warum nicht gleich die Einstellungen auf 20,50 oder noch mehr Bildern anwenden?
So kannst Du in Noiseless die Stapelverarbeitung anwenden:
1. Öffne Noisless

2. Wähle Datei > Stapelverarbeitung


3. Wähle einen Ordner für Deine Bilder



Hier gibts mehr Infos dazu: https://skylum.com/blog/noiseless_with_batch#sthash.XcQ0drcm.dpuf
Im Menü der Stapelverarbeitung bestimmst Du zu Beginn wo Du die Bilder speichern möchtest; wie stark die Rauschreduzierung sein soll; welche Bilddatei Du abspeichern möchtest; wie groß das Bild gespeichert und benannt werden soll.
Noiseless startet die Anwendung wenn Du die Process Taste auswählst. Schon nach wenigen Minuten sehen alle Deine Bilder viel besser aus!
Du kannst Dir auch hierzu noch unser neuestes Video ansehen!

Das Update ist zudem 14% schneller als die vorherige Version und hat viele neue Anpassungen erhalten um da bestmögliche Ergebnis zu erzielen.

Wenn Du Besitzer der Standard Version bist, kannst Du die Stapelverarbeitung für 7,99 EURO in der IN-APP Funktion erwerben. Besitzt Du die Pro Version ist das Upgrade natürlich kostenlos.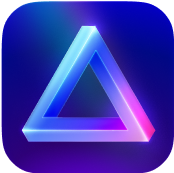 Advanced yet easy-to-use photo editor
view plans