The latest release of Noiseless lets you edit dozens of photos with one click!
This week, we're all buzzing about the latest release of Noiseless, which sports one of the most requested features from customers around the world: Batch processing! If you're not familiar with the term, batch processing saves time and effort when you want to apply the same setting to a LOT of images. View our tutorial video here or read on!
Sure, you could process one image, save a custom preset and then open every file separately. As powerful as that is however, it can get tiresome when you have 20, 50 or even more images with which to work!
The new Batch Process feature solves that challenge. It works like this:
1. Open Noiseless.
2. Choose File > Batch Processing.
3. Select a folder of images.4. In the Batch Options Window, choose where to save, which type of noise reduction to apply, the file type, whether to resize and what to call your files.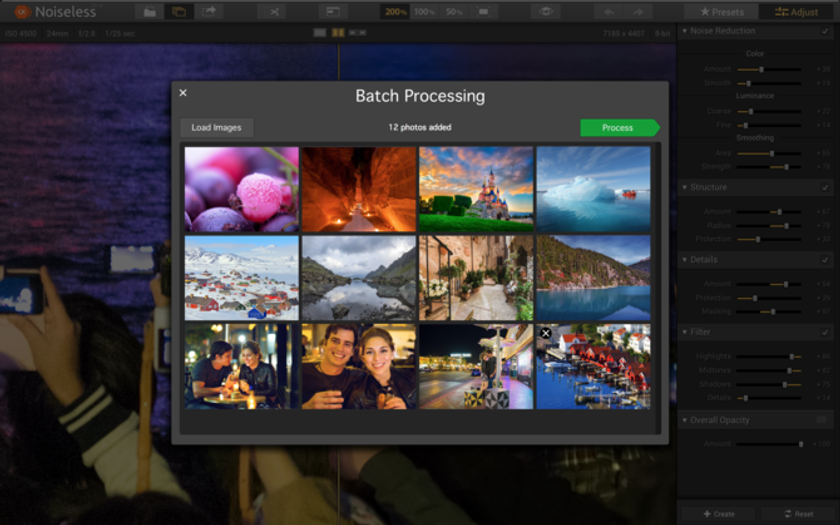 When you click the "Process" button, Noiseless goes to work and in a few minutes all of your images are looking better - hurrah! See it in action by watching our newest tutorial video.
The new version also features a 14% speed increase and improvements to the Light, Moderate and Medium presets to give better results with portraits and with photos where the noise is minimal. If you own the standard version of Noiseless, you can get Batch Processing via an in-app purchase for only $7.99 or by upgrading to Noiseless Pro. Owners of the Pro version will receive a free, automatic update.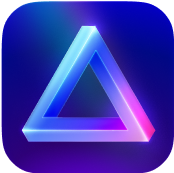 Advanced yet easy-to-use photo editor
view plans