The real revolution in photography takes place in the background. AI and deep learning are moving in, and they will change photography forever.
LEARN WHAT'S NEXT!
And never miss the most exciting updates from Skylum.
Congrats, you're in!
Don't forget to check your inbox from time to time.
Sorry!
Looks like you're subscribed already
Error! This is sad. Looks like you've earlier unsubscribed from Skylum emails. Please resubscribe here.
How our pictures will evolve in the future
Obvious trends such as mirrorless full-frame and medium format were everywhere at the world's largest photography fair. But the real revolution takes place in the background - AI and deep learning are moving in. And they will change photography forever. Here's an overview.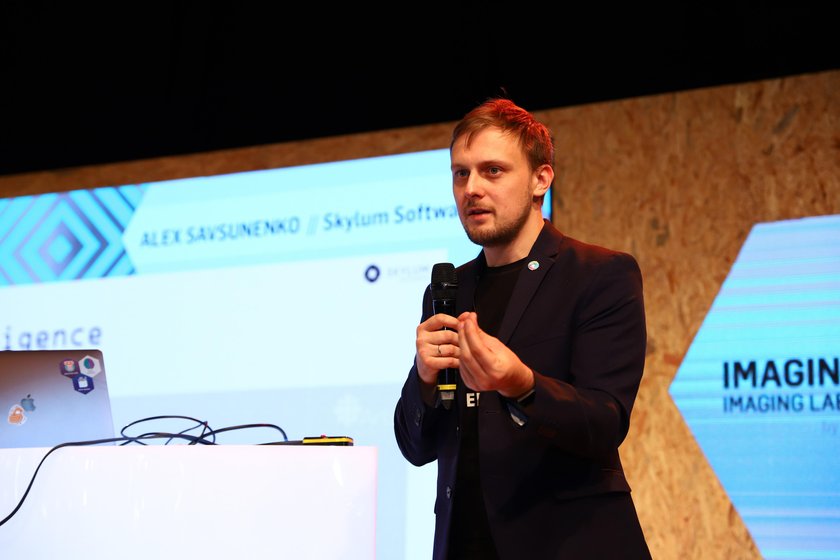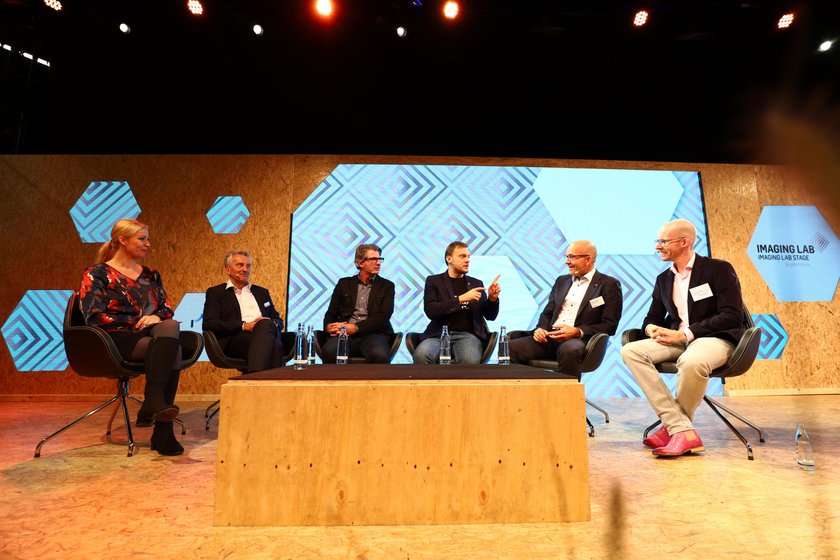 Oleksandr Savsunenko at the panel discussion on artificial intelligence
Do you want or need AI?
The basic question that is frequently asked, "Do we really need and want AI?", is already being answered today. Smartphone manufacturers already use it, but even industry giant Canon has commissioned a study on these future issues. The result: 86 percent of the total respondents said they would use smart features if it made their photography life easier. In each age category, the approval was well over 80 percent—especially the 30- to 39-year-olds, the generation Y people—who advocate smart functions with 92 percent. The clear realization: acceptance of and the desire to support intelligent features are already everywhere.
What is already there today?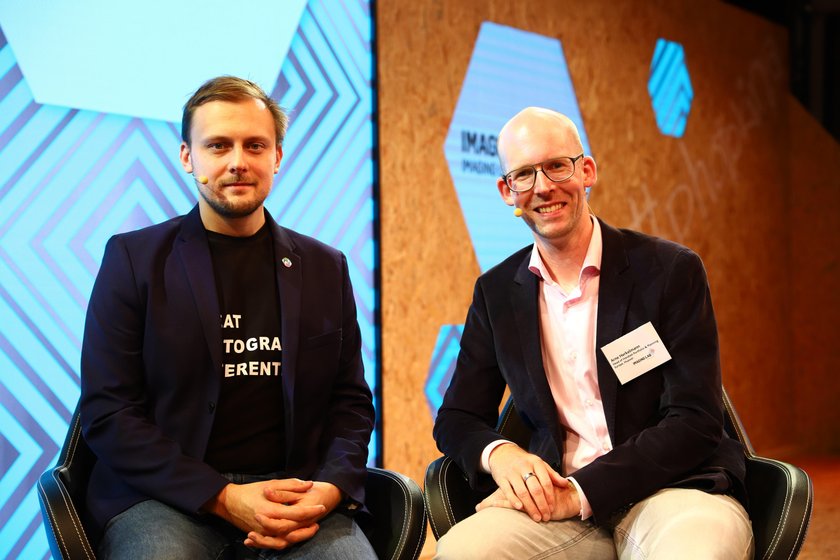 Oleksandr Savsunenko (Skylum) and Arne Herkelmann (Huawei) in conversation
In reality, there are more dreams about the future than is reasonable or even sensible, but there are lots of possibilities as well. The biggest innovation drivers are leading. Photokina exhibitor Huawei, for example, uses AI to optimize exposures and reduce tangles. Facial recognition and modeling allows very precise artificial bokeh as well as the simulation of various lighting effects. Movements in the frame are detected, and the exposure time is adjusted accordingly. Of course, other manufacturers are already catching up.
AI in post-production
Photographers would like to make use of smart functions not only when recording, but also when editing and saving images. When asked if an automatic retouching of annoying elements in pictures is sensible or distracting, 45.9 percent of the respondents said they wanted to use such functions depending on the situation, and 20 percent even found this helpful in general.
"Computer scientist Andrew NG said two years ago that AI could automate everything a person can do in less than a second. It should rather be understood as support—the machine does what you would do yourself: crop, RAW development, lens correction, straightening the horizon," explains Oleksandr Savsunenko, AI expert at Skylum. "The software starts to think and to learn. Specifically, the program notices what the foreground is, what the sky is, and where the sun is."
AI post-processing: What is already possible today?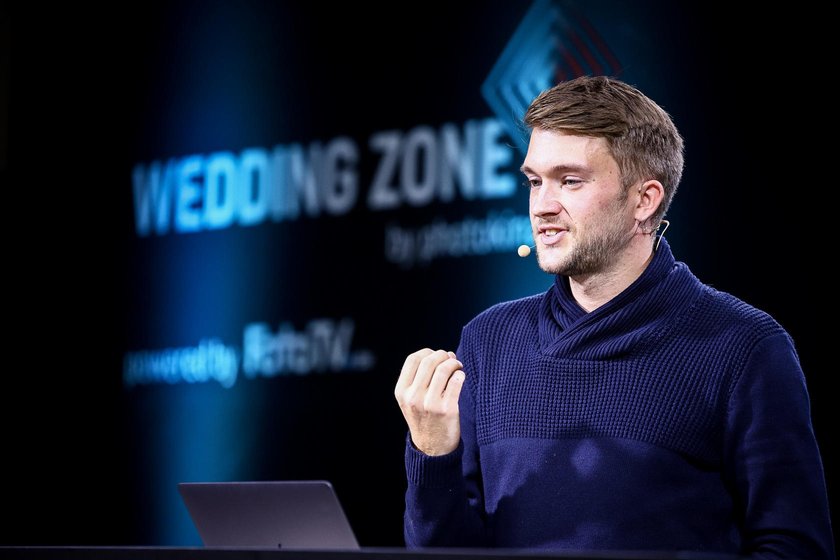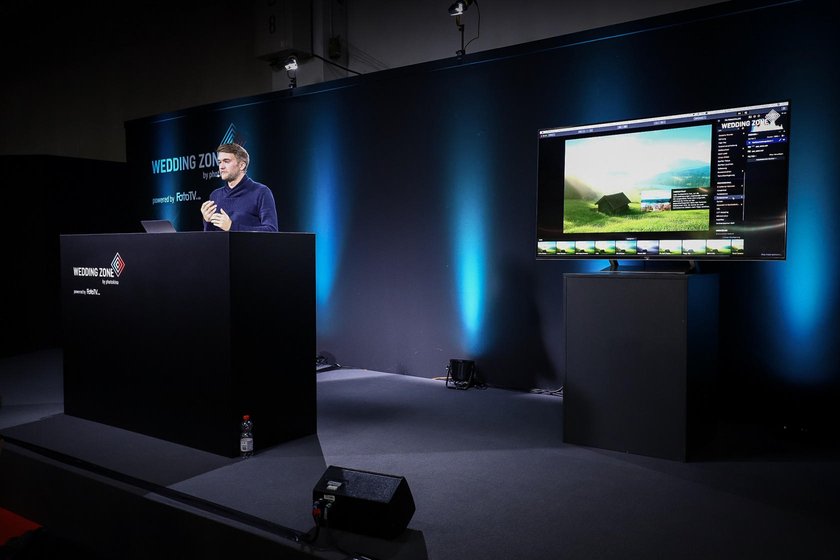 Stefan Schäfer shows the new possibilities of the Luminar-AI
Skylum already has a smart, one-click, fast-editing solution based on AI with Photolemur. But what is already going on in Luminar or will be soon, landscape photographer Stefan Schäfer showed at Photokina. In only a few minutes, he changed the sky of a landscape photo and added an artificial sun. The AI calculated how the light rays are broken or obscured by picture elements in real time, such as trees or rocks. The final product: an absolutely realistic image from just a few clicks.
Do we really need AI?
"Everyone can decide for themselves which tools to use," says Oleksandr Savsunenko. The stated goal, whether at Huawei, Skylum or others is the same: to help the user to make even better pictures. Explore more creative possibilities, do less painstaking work, even product photos that were not possible a few years ago.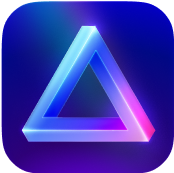 Advanced yet easy-to-use photo editor
view plans