Fast and powerful HDR software can do magic with any of your photos. Just try it yourself!
The primary aim of the High Dynamic Range (HDR) imaging technology is to reprocess the complete tonal range of a previously captured scene, and have it transformed into a fantastic piece in spite of the dynamic range limitations of the camera sensor that was used in the capture.
From the onset, the HDR technology strongly advocated for images that were captured using a tripod since it (the tripod) guarantees more stability and consistency, which is must-have in real estate HDR photography.
The photographer had to be as still as possible –avoiding any possible instability or shakes. Although the practice is still recognized, using the tripod has nonetheless become a matter of choice.
The other practice was that only static scenes that are completely devoid of movements were HDR-compliant. Any kind of movement resulted in ghosting and alignment issues (also known as blurry or secondary images).
High Dynamic Range imaging has continued to evolve over the years into what it currently is. While one cannot exactly say that we have had it all in the industry, it's however an obvious reality that significant progress have been made.
Many thanks to HDR applications like HDR Expose, Aurora HDR and several others that have contributed immensely to the quality of HDR images currently obtainable.
HDR Expose Overview
It's no doubt that HDR Expose is one of the HDR landmark history makers. HDR Expose boasts of a simplified workflow, automated processes as well as a fantastic HDR-dialogue window that lets you 'inform' the app whether or not the images were tripod-captured, and several other options. The app also features the "key" frame that grants you control over any possible ghosting effect.
The keyframe option is basically HDR Expose's way of helping you handle the ghosting issues. It, however, provides you with the flexibility of overriding or replacing the app's choice with your own preferred selection. Knowing that HDR Expose would certainly clean up the alignment or ghosting mess gives you the freedom of choosing the way how you shoot HDR and confidence of not having to travel around with a tripod for your HDR shots.
HDR Expose makes it seamless for anyone to selectively merge tripods or handheld brackets. The app features a number of image options and presets that help give the resultant HDR image a more realistic look.
HDR Expose: Features and Specs
HDR Expose is definitely worth the try for those looking to create a more realistic HDR image. Nevertheless, if you are a smart 'drag-and-drop' program user, you're likely going to have a bit of an issue getting HDR Expose to pull some stunts for you. Compared to a contemporary HDR editor like Aurora, HDR Expose doesn't currently offer the kind of workflow that could really excite an advanced user or pro.
Then again is its tone mapping, alignment, and de-ghosting algorithms. In all fairness, HDR Expose does well on some occasions howbeit not with resounding results. Its HDR process does sometimes introduce digital noise which is noticeable in the areas of intense shadow.
The flip side is that HDR Expose offers noise removal options that are at their best when complemented with similar Lightroom or Photoshop options. This still occasionally leaves much to be desired when you consider how the images turn out grungy or flat at the end of the day.
One should commend HDR Expose for its unique ability to efficiently produce HDR merges despite the subject or camera movements during the capture; as well as its White Balance tool that actively competes with Lightroom's; its Dodge tool and the array of stylized presets.
The fact, notwithstanding, still remains that Photoshop or Lightroom's input is often required for a perfect or near-perfect HDR imaging touch with HDR Expose.
Aurora HDR: a Versatile Alternative
Aurora HDR is fortified with a wide range of tools required for anyone to create stunning High Dynamic Range images. The app takes away the burden of having to do your tone mapping in one app, then switch over to another for noise reduction, texture and color enhancements, or anything else.
Aurora HDR offers an all-in-one, complete package solution. You simply don't find the kind of flexibility or control that Aurora offers you anywhere on the globe.
The app is fully equipped with a cutting-edge Tone Mapping algorithm that's guaranteed to deliver realistic HDR imaging results in the most amazing way. Aurora HDR features advanced options like luminosity masking, layers, native RAW processing, and so much more all geared towards helping you make your HDR creation a lot simpler, and more pleasurable.
Aurora HDR: A Perfect Alternative to HDR Expose
Aurora's tone-mapping engine is renowned for its super-efficiency in creating the most realistic High Dynamic Range photo possible… plus the flexibility of adding more extreme "artistic" looks as desired –many thanks to the apps single-click presets as well as other astounding controls like the Image Radiance, HDR Details, HDR Look and others.
Even more fascinating is the fact that you are not restricted to only HDR-merge tasks in Aurora HDR. The app also allows you to perform major enhancements on single images as well, thus giving you the amazing HDR looks you desire.
Aurora can also be used to enhance your image without necessarily adding an HDR effect to it. What would you expect from an HDR app that offers over 40+ live-preview presets, and deliver stunning results in simple mouse clicks? Aurora HDR is incredible!
Aurora's features are indeed peculiar. They are not such as you'd come across in Adobe Photoshop, Lightroom or HDR Expose –they are simple, easy-to-use and highly intuitive. Aurora HDR is a product of the collaborative project between the photography app-giant, Macphun, and the world's most renowned HDR pro-photographer, Trey Ratcliff. It's no surprise at all that Aurora tops the game.
Conclusion
When you compare the features and functionalities of both apps, you'd notice that Aurora indeed does what it specifies, and even much more. Both apps require similar system requirements to run. The difference being in the fact that HDR Expose runs on Both Mac and Windows platforms while Aurora HDR is exclusive to Mac users.
This is still a mega-plus for Aurora as it makes it the best Apple and iCreate Editor's Choice HDR soft available on the planet; a big reason anyone should lay aside some bucks to own an iMac to install Aurora HDR on.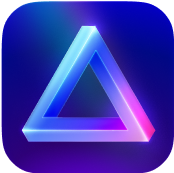 Advanced yet easy-to-use photo editor
view plans