In the modern-day digital photography era, the demand for pictures with a high resolution grows every single day, so the knowledge of how to improve an image resolution becomes a bare necessity of every photo enthusiast, whether pro or hobbyist.
The following article explains the meaning of photo resolution and its role in photography. We are about to explore standard and high-resolution pictures and present you with five practical ways of how to increase picture resolution. In particular, the article provides a step-by-step guideline on how to fix picture resolution with the help of a profound AI-based editing tool called Luminar Neo.
What Is Image Resolution?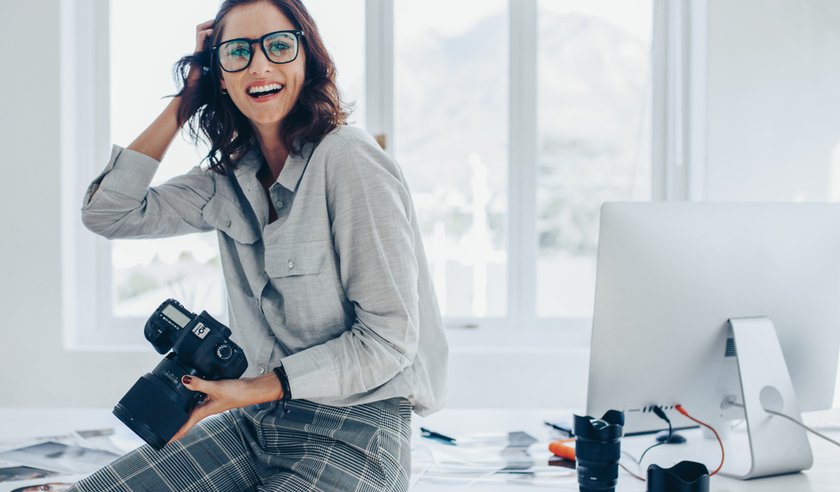 Image resolution is the quality of your picture presented as a numerical parameter. Specifically, it represents the amount of details that can be seen in the photo. The higher the resolution—the more detailed the picture is. It is usually measured in pixels per unit area.
It would help if you remembered that the high-resolution pictures are not necessarily better than the standard ones. The resolution choice is defined by the type of your photo and by your goals as a photographer.
A resolution of 72 DPI (dots per inch) suffices to produce standard-sized photos. Most digital cameras, including smartphone cameras, capture images at this resolution. Standard photo dimensions, such as 10 x 15 cm, 15 x 20 cm, 20 x 30 cm, and 30 x 45 cm, can be printed at this resolution. These standards are the best for web pages and social networks, so this is your variant if you are not a pro and take pictures for personal purposes.
High-resolution pictures, on the other hand, offer remarkable detail and clarity. An image with a resolution of 300 DPI is deemed of superior quality. Many professional photographers recommend a minimum resolution of 150 DPI for printed items. It is the most commonly used option in the publishing industry: banners, journals, posters, pamphlets, etc. Your choice between 150 DPI and 300 DPI hinges on viewing distance and visual content. You don't have to sacrifice the quality of your picture for the text to be readable or vice versa.
As we find out what photo resolution is, let's learn how to get a higher-resolution picture in the section below.
How to Improve an Image Resolution: 6 Effective Methods
Even if we know nothing about image resolution, the first thing we usually do when we want to see some details on the image clearer is zooming these details in. In other words, we change the picture size. If the resolution is insufficient, our photo becomes crispy (pixelated), and the quality decreases. However, some effective methods exist to fix picture resolution so the original picture quality remains. Even if you have a question, "Is there a way to increase the resolution of an image taken on a phone camera or in poor lighting?". The answer is yes!
Luminar Neo
Luminar Neo, an AI-powered photo editor, caters to both novices and professionals, simplifying the picture resolution enhancement process. Its workflow is similar to the Photoshop one (and it can even integrate into the Photoshop workflow as a plugin). Still, the learning curve is much easier, and the interface is much more intuitive, which is especially important for those who are only integrating into the world of photo editing software.
How to Resize an Image Using Luminar Neo
Drag and drop your image into the workspace.

Click "Export" on the "File" menu.

Choose "Resize" and "Long Edge."

Modify the dimensions in pixels.

Select your desired format.

Hit "Save."
A 7-day Free Trial of Luminar Neo with No Obligation
Get it now!
Luminar Neo's AI Upscaler: Transforming Images to HD
Luminar Neo's AI Upscaler is not just about making images bigger; it's about making them better! Whether you've stumbled upon an old photo or have an image that didn't quite capture the details, the AI Upscaler is engineered to breathe new life into it.
This tool employs advanced algorithms to transform pixelated or blurry photos into clearer, high-definition versions. Instead of discarding or avoiding the use of low-res images, the AI Upscaler can make them usable and impressive once again.
When AI Upscaler Comes in Handy
Enhancing older photos with low resolution.

Improving images downloaded from the internet that might be pixelated.

Rectifying photos captured with low-end cameras or in challenging conditions where clarity is compromised.

Preparing images for larger prints where higher resolution is required.
How to Use the AI Upscaler: A Brief Guide
Open Luminar Neo: Start the application and load the image you wish to upscale.

Select the Upscale AI Option: Within the interface, locate and choose the Upscale AI tool. This will initiate the upscaling process.

Adjust to Your Liking: While the AI does a tremendous job on its own, you have the freedom to tweak the results. Use the provided sliders or settings to refine the clarity, sharpness, or other desired aspects.

Preview the Changes: As you make adjustments, the software will provide a real-time preview, allowing you to compare the upscaled image with the original.

Save Your Enhanced Image: Once satisfied with the improvements, click on the "Share to" button. This allows you to save, share, or export the enhanced photo in the desired format or platform.
See, with just a couple of clicks, users can rejuvenate and enhance their photos, ensuring they always put their best image forward!
Photoshop
Adobe Photoshop, a versatile photo editing tool, is indispensable for resizing images sans quality compromise. Resampling is the key to resolution adjustment, a technique involving adding or removing pixels. You can opt for interpolation methods to achieve your desired outcome.
The Main Interpolation Methods
Automatic. In this case, the software chooses how to resemble your picture according to its type.

Bicubic Sharp. It is an option for patients when you want to improve the picture resolution by making it smaller.

Preserve detail. Advanced editing with a noise reduction controlled manually.

Adjacent pixels. It is perfect for illustrative material where you must avoid smoothing the margins.

Bilinear. Computes the middle color of the surrounding pixels to make the final image more pixelated.

Bicubic. Uses softer tonal gradients than the two methods above.

Bicubic Smoothing. Gives a smooth result when you want to make your picture bigger.
A Step-by-step Guide on How to Resize an Image in Photoshop
Resizing your image without changing the pixel settings is possible, just follow this guide:
Launch Photoshop and open the picture.

Navigate to the "Image" menu and select "Image Size."

Uncheck "Resample" to retain the current width and height.

Adjust the width and height to your preferred values.
Mobile Applications
Several mobile apps offer image editing and resizing capabilities, including Pixlr, PicsArt, Snapseed, Adobe Photoshop Express, Instasize Photo Editor, Mendr, and Image Size.
These apps are user-friendly and ideal for on-the-go enhancements. Most of these apps are free and easy to install if you need to edit a photo urgently. It is also one of the best options if you edit pictures casually, occasionally, if you are a hobbyist, and enhancing photographs is separate from your daily working routine.
Camera Settings
Some smartphones permit you to adjust image resolution in their camera settings. Though these settings might not offer the same degree of control as dedicated photo editing apps, they provide a convenient option for quick adjustments.
Online Image Resizing Tools
Online platforms such as Image Resizer offer a convenient route to image resolution enhancement without downloading extra software on your smartphone or PC. On these platforms, you can increase the resolution of your pictures as many times as you want and edit multiple pictures simultaneously if you need to. Upload your photo, tweak the dimensions, and download the resized image. These online tools are perfect for swift, one-time edits.
Bottom Line
Now you know how to get a higher resolution picture. The methods we have discussed here are versatile tools in your photographic arsenal, enabling you to adapt and improve your images as needed. Whether pursuing a professional photography career, capturing cherished memories, or simply indulging your creative spirit, the ability to control and enhance image resolution is invaluable.
So, whether you are capturing the perfect shot on your smartphone, using sophisticated editing software like Photoshop, or employing innovative AI-based solutions like Luminar Neo, your images will now convey your message with the utmost clarity and impact.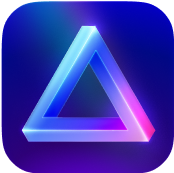 Advanced yet easy-to-use photo editor
view plans