Meet Noiseless - smart technology designed to "Save" your noisy photos!
Hey everyone, here's the reveal of something we have been working on for the last 6 months. Meet Noiseless - the most advanced smart technology designed to "Save" your photos no matter what camera you use or what your shooting conditions are!
And for the first time ever, we're letting you "test-drive" our new app before its official launch. Visit this page, learn more and download your free preview of Noiseless.
You'll be blown away by how easy it is for Noiseless to remove those pesky color and light "speckles" so common with low-light shots, while retaining sharp details that make great photos and great memories.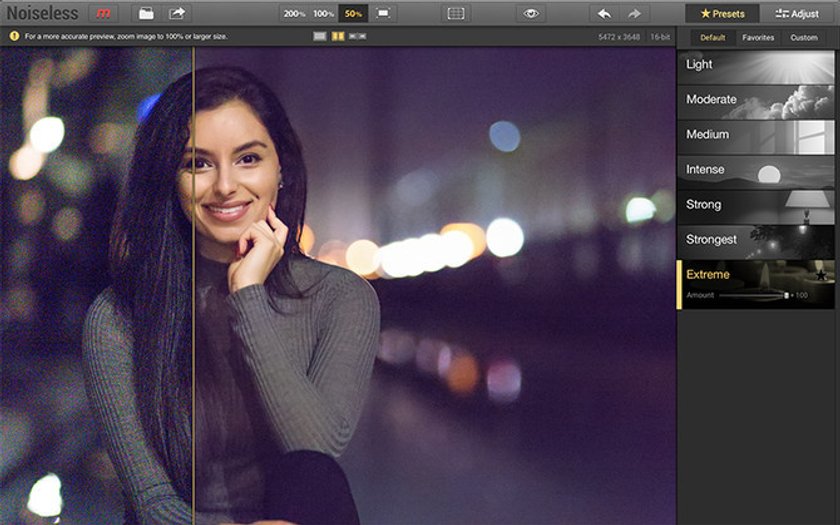 First, what is digital noise?
When taking photos in low light situations, every digital camera creates unwanted imperfections known as "noise." Noise appears as color or light speckles spread across the image. Unlike film grain however, noise does not add magic to your photos but is a distraction. Therefore, noise reduction is something every photographer needs, whether you're a DSLR shooter, snap photos on compact cameras or use a smartphone. Here are some benefits:
- Shoot in low-light with no fear;b - Get clean sports and action shots;b - Save indoor and twilight photos from the trashcan;b - Make hand-held shots look like you used a tripod;b - Create printable smartphone images.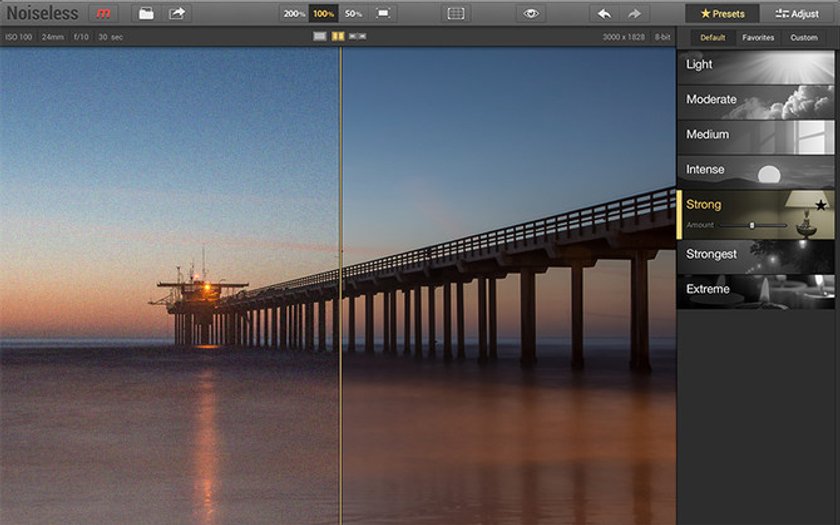 What makes Noiseless the best?
Revolutionary smart noise reduction technology;
Pixel-perfect detail recovery;
One-click presets for quick and flawless results;
Proprietary RAW noise reduction technology;
Advanced technology for improving smartphone photos;
Powerful Adjust panel for fine tuning of image structure and color;
Amazing speed;
Social sharing;
Skylum App Center;
And many other features that we think you should check out.
Check it out for yourself!
If you've never thought about digital noise before, grab the free Preview version and check out how great your photos can look. For you seasoned photographers—maybe even someone who has used noise reduction before—we think Noiseless rocks! Give it a try today and do your own head-to-head comparison, absolutely free.
Noiseless will "officially" be released on the Mac App Store and on the Skylum website on April 16, 2015. To be first in line, use the "pre-order" button in the software to receive a special discount on the Pro version. Here are some more examples of the Noiseless "magic:"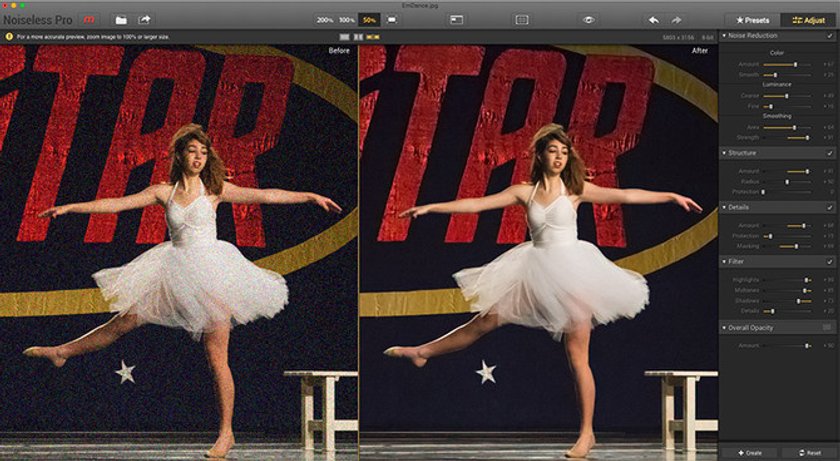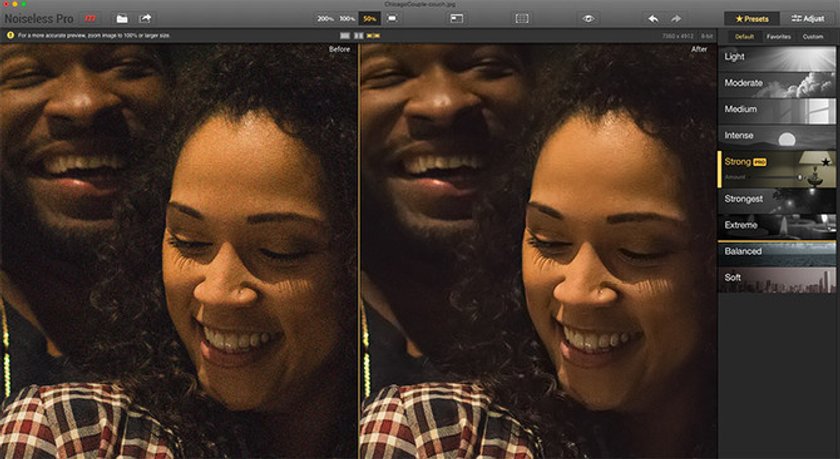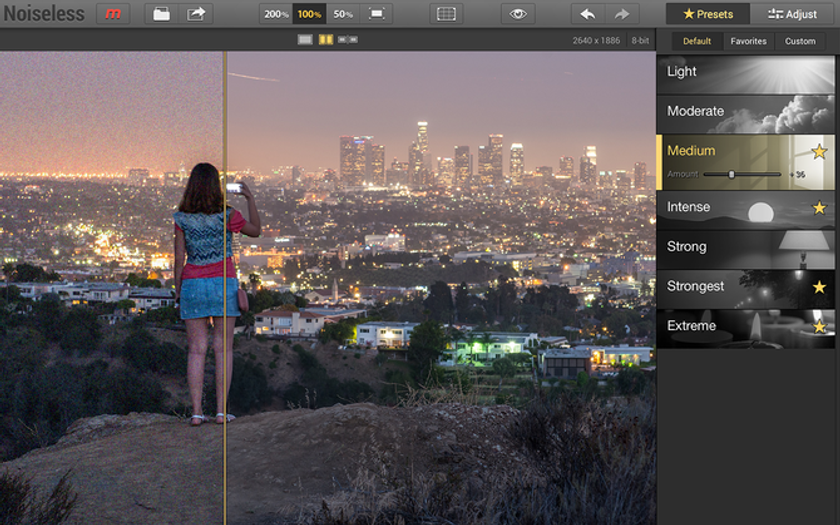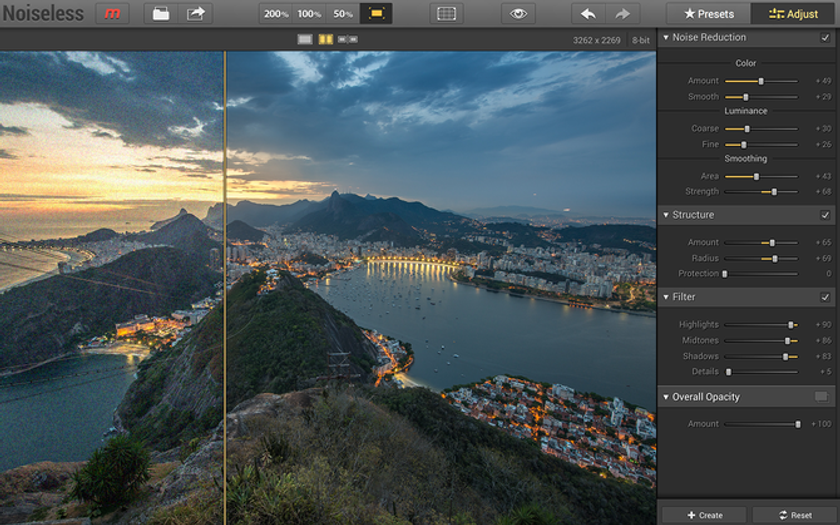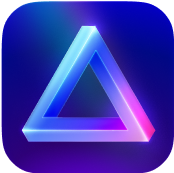 Advanced yet easy-to-use photo editor
view plans