Feel the difference in photo editing with the help of powerful photo software for Mac.
Photo editing is both a science and an art. Science because it does require some very specific knowledge as to what you'd like to accomplish as well as a well-defined roadmap; art because photo editing is creativity on display –the dynamism and beauty of your result being to the extent of your imagination.
Contrary to the predominant thought about photo editing, several years ago, as being an optional or unnecessary photography technique, photo editing is, as a matter of fact, fast becoming a synonym for digital photography. Back then in the era of film photography, most captures went from being on the film, into the darkroom for processing, then to the client. It was very straight forward. Only on a few occasion was it deemed necessary to make some manipulations. In which case, it was exceptional or beyond the 'norm' to do so.
The birth of digital photography has brought along with it a whole new world of possibilities. With a sound knowledge of the science and art of photo editing/creativity, and a good photo-editing app, there's virtually nothing that's beyond your reach. Interestingly, there are now photo editors that do not require any significant "art or science of photo creativity" from you; all that's required to operate such apps is summarized in interest. So long you've got a keen interest, the apps simply puts you on 'auto-pilot', and, Boom! You're there! Smiling at an amazingly transformed work which you probably never would have dreamt of accomplishing all by yourself –at least not anytime soon.
There are several thousands of Mac photo editors since the discovery of the technology over two decades ago. They include Adobe Photoshop, NCH PhotoPad, Skylum's Creative Kit and others.
PhotoPad Photo Editor
PhotoPad Photo Editor is a "free for non-commercial home use" app loaded with some fantastic tools for individuals who are just looking to give their photos some basic editing or finishing. It also includes some paid features for those in need of more options.
The app handles Raw files pretty well. It highlights an easy-access interface, among other sorts, that make navigation within the app workspace feel pretty simple and comfortable. As a Photoshop alternative, PhotoPad features a range of easy go-to editing tools that enable you perform basic functions like image flipping, rotation and cropping. You could also modify other image details like saturation, hue, contrast, brightness and other image parameters that could help give your image a more enhanced look.
PhotoPad 'special effects' tool offers the possibility of adding a grayscale, sepia tone, red-eye reduction and more to your photos. The app's preview option enables you to see all effects before their application.
Some PhotoPad's Limitations
Photopad's range of tools and features make it one of the preferred free photo editing apps. Nevertheless, the app suffers some defects that make it unsuitable for serious editing tasks. Its range of editing tools lag in response, from time to time, thereby making object sizing and value selection on the slider difficult and somewhat frustrating. Besides these, its output/savable file format is very limited –essentially basic.
Professionals; individuals and hobbyists who are looking to performing very serious or intensive photo-editing task would require an app like the Skylum Creative Kit 2016 to more efficient and dynamic workflow
The Creative Kit 2016
The Creative Kit 2016, a Mac-only photo-editing app, is the most innovative and intuitive tool that can be used to achieve mind-blowing results today and always. Loaded with a wide range of powerful tools within your reach, the Creative Kit 2016 can be used to both repair as well as fine-tune your photos, and make them appear more excellent than you could have ever imagined.
CK 2016 – A Perfect Alternative to NCR PhotoPad
CK 2016 is a single installation file package that comprises of Pro versions of Macpun's all six award-winning photo-editing software programs; they include Tonality, Noiseless, FX Photo Studio, Focus, Snapheal and Intensify. The pro versions of these apps run as standalones or as plug-ins to software like Adobe PhotoShop, Lightroom. Mac's Photos and Apple Aperture are not left out.
An app that contains over 500 very powerful and highly creative photo editing tools, inbuilt social sharing and an excellent user-friendly interface, among others, isn't one to be treated lightly. Even more fascinating is the fact that the app, in spite of its wide range of incredible tools, is very easy to use; offering you the most pleasurable photo-editing experience you've ever had.
It even gets better… each one of these Mac-only apps, by itself, is extremely powerful, it's no surprise that the kit, as a bunch, can be used to accomplish tremendous image editing results.
What more could you possibly require of an app that features well-defined presets and slider options that make it possible for anyone, irrespective of their skill set or level, to create unbelievable photo-editing effects; the results from over 30 million users worldwide tell the story.
A Quick Look at Some Amazing Features of the Creative Kit Apps
One of the several fantastic characteristics that have endeared Machun CK's users to the program is the consistent ever-improving workflow that the app has continued to offer from the very beginning –little wonder it's been a 4-consecutive year award-winning software package since the year 2012. Let's have a quick look at some of the unique functions of its component apps…
Noiseless CK is great with top-quality noise-reduction; not only is Noiseless fast and intuitive, but it's also smart too. Its exceptional proprietary technology gives even a pesky-looking photo, an incredible look –in moments.
Certainly the most advanced black-and-white photo editor for Mac users, Tonality CK, first of its kind to be named Apple's editor's choice, features well over 160 unique presets, layers, authentic grain, digital controls and more.
Intensify CK helps to enhance your photos' detailed and overall appeal. Whether you're looking to getting instant results via its presets or would love to have some powerful manual controls, Intensify CK's Structure, Detail, Pro Contrast and Sharpness enhancements are guaranteed to give you mind-blowing results.
Snapheal CK takes away all imperfections and unwanted objects from your photo. While FX Photo Studio CK equips you over 200 styles and effects for great photo-perfection. Focus CK is no doubt the best pro-lens-app that offers you the possibility of giving your photos smart-blur and power-lens controls and effects in the most intuitive way.
In Conclusion
Great stuff costs some bucks. Skylum's CK, though featuring a fantastic trial version, offers you the complete toolset for a wide range of photo editing needs –offering far much more than it demands in exchange for its value.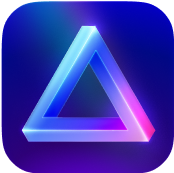 Advanced yet easy-to-use photo editor
view plans