Photoshop is not the only option, if you edit photos on Mac. There are some great alternatives.
It's no secret that Adobe Photoshop is considered to be one of the best and most feature-rich photo editors for both Mac and Windows. The amount of options it brings to the table, coupled with the polished user interface and technical support from Adobe, Photoshop is the photo editor of choice for most people around the world.
Despite its excellence in image editing and processing, however, there are many worthy alternatives that Mac users can give a try on their machines. These programs promise to bring similar functionality as that of Photoshop's for a lesser price. Let's take a look at the best Photoshop alternatives you can use on your Mac computers.
GIMP – Free and Feature Packed
GIMP, or GNU Image Manipulation Program, has been around for a very long time. It is an open-source program which you can start using for completely free on your Mac. It is considered one of the best Photoshop alternatives because it brings a full collection of image editing tools, including those for color correction, selections, painting, and many other photo enhancer features. You will be able to open multiple file formats with this program and edit them to your heart's content.
A particular version of GIMP also mimics the user interface of Photoshop's, making it even easier for someone accustomed to Adobe's photo editing platform to make the jump.
Pixelmator – A Cheaper Alternative
If you want something a little more streamlined than GIMP and don't mind paying a little for it, then Pixelmator is the way to go. It's incredibly cheap, and has many of the image editing tools you may be accustomed to in Photoshop. A major advantage that Pixelmator has over other Photoshop alternatives is its excellent integration with Apple's own software programs like iPhoto, Aperture, and iCloud. The reason for this is because the program is made solely for Mac and iOS.
Painting over images, adjusting their colors, tweaking contrast and highlights, and retouching them accurately is all possible with Pixelmator. It is a quick image editing program that will integrate very well with your Mac system, and can be had for a very low price of $29.99.
Affinity Photo – Making Some Big Waves
Affinity Photo is a rather new program that aims to not only be an alternative to Photoshop but is trying to dethrone in when it comes to the best image editor for a Mac. The program has made a huge stir since its release and has been adopted by many professional photographers and designers as the program of choice for their image editing needs.
The makers of Affinity Photo claim that it is better than Photoshop, thanks to its much lower price and higher performance speed. The software is compatible with Photoshop as well as other file formats, making it a very serious competitor to other image editors. If you have no interest in using Adobe's products, or if you haven't invested in Photoshop and want something different, then Affinity Photo might just be your best bet. Also check out how Luminar is compared vs Affinity Photos, and choose the best suitable option.
Sketch – For Graphic Designers
If your work revolves more around creating graphic illustrations rather than taking photographs and manipulating them in Photoshop, you should give Sketch a serious go.
Sketch has become a serious app for graphic designers and illustrators over the years. It focuses on a few things and does them quite well. The user interface is clean and simple, incorporating many similar features to what you would find in Adobe's Photoshop and Illustrator. You can work in layers, play around with gradients, and use style presets to design your graphics the way you want.
For a one-time price of $99, Sketch might be a better choice than Photoshop for you if your main concern is with the creation of illustrations.
Acorn – Another Cheaper Alternative
Acorn has been in the image editing game for about ten years now. It is a great choice for enthusiast photographers looking for an inexpensive Photoshop alternative. Acorn allows you to work in layers, and brings many serious tools like blending modes, non-destructive filters, and curves to the table. You can even bring in RAW images into Acorn to tweak them the way you want. Whether you want to create simple graphic overlays on your photos, put your watermark on various images at a time, or use custom brushes to paint over your photos, Acorn has got you covered for a very low price as compared to Photoshop.
Photoshop might be King, but do you need it?
Adobe Photoshop is great. It has everything a photographer could ask for. But it is not a cheap program to use over time. If you specialize in a particular kind of image editing and simply don't need all the features that are inculcated in Photoshop, it's better to give one of the image editors in this list a try first. You never know, you might just find the editor of your dreams for your Mac in a fraction of the price that you would have had to pay otherwise.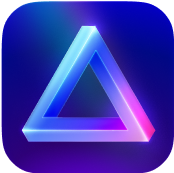 Advanced yet easy-to-use photo editor
view plans