Keep taking shots wherever you go at any time of day and night. Aurora HDR will turn them into real pieces of art.
The HDR-imaging world abounds with several High-Dynamic-Range programs all aimed at giving users a desirable HDR experience. With the two major OS in play, Mac, and Windows, some developers have successfully come up with hdr software programs that produce more realistic HDR images, while others haven't made much significant progress in that regard.
Aurora HDR 2017 is the best alternative to SNS HDR.
Try Aurora HDR with 10% discount →
Photoshop is versatile. Undoubtedly one of the most advanced, all-encompassing photo application, it can, however, pose quite a bit of a challenge to inexperienced users, or those looking to accomplish a 'quick and easy' HDR imaging or photo editing results without the full understanding the nature of the HDR photography.
SNS-HDR is known for its simple and natural High-Dynamic-Range Imaging capabilities. It also includes advanced options for more natural-looking effects.
Image Processing in SNS-HDR
SNS-HDR falls a bit short in its RAW file conversion abilities, you can however easily overcome this by first prepping the images in Lightroom or any other RAW image conversion app of your choice so as to get the appropriately, varied light-spectra image-effect of your taste.
More so, getting the desired High-Dynamic-Range effect or result in the SNS-HDR program, requires that one processes or perfects the photo properties a little. Paying good attention to your image's white balance, capture sharpening and noise reduction does help a great deal.
Additionally, applying any lens correction profile that one has also helped to improve the photo's final HDR outcome on SNS. Making Black or White, Curves or Tone Adjustments are not always necessary.
Having perfected the images in Lightroom, the 'Lightroom-enhanced' photos are exported in the TIFF format for use within SNS-HDR.
SNS-HDR Imaging Basic Features
SNS HDR's de-ghosting tool is quite impressive. The app features an Auto Align option that helps fix image disparities that are often associated with hand-held image-captures.
Featuring a wide range of natural style effects and presets that readily produce stunning results without you necessarily having to tweak them, the SNS-HDR can be easily used to create natural looking HDR images.
The app also highlights a Tone-Mapping preview option that's well-suited for observing the resultant effects of the specific HDR tone-mapping before they are applied.
SNS-HDR Imaging Advanced Features
For users who love to have more image-editing controls or accentuate certain colors to taste, SNS-HDR highlights advanced features like the sharpening or micro-contrast tools do help to produce a near-perfect HDR imaging result.
The app also features a seamless save-tool which allows you to easily save your image in any choice format, particularly the TIFF, for further enhancement in Photoshop or some HDR effects plug-ins, or for other uses like web sharing.
SNS-HDR in Summary
On a more general note, SNS-HDR is easy to use. App installation is easy as well. SNS is perfect for producing realistic, natural-looking High-Dynamic-Range images very quickly. It's however not recommended for extreme or rigorous HDR tasks but perfect for subtle results.
Major Limitation
SNS fantastic features notwithstanding, the app can sometimes be unnecessarily time-consuming when processing up to 5 or more RAW exposures. Conversely, an HDR imaging app such as Aurora HDR comes in handy for simple, complex or extremely complex HDR tasks.
Aurora HDR: an Alternative to SNS
Jointly produced by the combined efforts of Macphun, the super photo-imaging software company, and the world's most famous professional HDR photographer, Trey Ratcliff, Aurora HDR is a High-Dynamic-Range imaging masterpiece!
Aurora HDR "combines everything the world knows about high dynamic range photography and takes it light years further. It is faster, more powerful and more feature-rich than any other HDR soft. Aurora HDR offers a completely new photo editing experience".
The app highlights a convenient, easy-to-use and versatile workflow that's perfect for every HDR style you can think of. Aurora is great for professionals or hobbyists of all skill level.
Unlike SNS-HDR, Aurora HDR really handles itself so well that it doesn't require an app like Lightroom or Photoshop or any other application to help enhance its HDR products.
Aurora HDR: Features & Tools
The first of its kind, Aurora HDR is an all-in-one HDR photo-editing app that's fully kitted with powerful adjustments, full RAW support, layers, presets, fantastic HDR photo effects, textures and so much more!
The app features over 75+ HDR tools that have been designed to give every pixel of your photo a perfect look they deserve.
Aurora HDR makes possible for you stunning HDR imaging results that aren't achievable even with the best or most expensive camera sensors and lenses. It's still up to you to choose which of Aurora's powerful and highly efficient tools you'd like to include in your workflow, based on your desired High-Dynamic-Range Imaging goals.
Perhaps you're more comfortable using the Lightroom or Photoshop workspace. Well, Aurora HDR offers you the option to either 'plug' it into Plugin hosts like Aperture, Photoshop, Lightroom, Photos for Mac, or simply make use of it as a standalone app.
Aurora HDR is flexible; blending perfectly with your workflow. The app is great at exceeding its users' expectation in a unique way.
To state it in plain words, perfect High Dynamic Range imaging results aren't possible without a highly resourceful tool like Aurora HDR.
Comparable Features
Unlike Aurora HDR, SNS-HDR is a Windows-only app. Aurora HDR's superlative HDR imaging features is certainly a perfect reason for any non-Mac photographer or enthusiast to set aside big bucks to procure an iMac computer.
Aurora's system requirement supports most iMac devices including those running on the recent Mac versions.
In Conclusion
SNS-HDR costs between $40 and $90. Aurora HDR, on the other hand, goes for between 50 and 100 dollars. When you consider their prices at the surface, SNS-HDR seems cheaper at first. Their tools, features, and functionalities, however, suggest otherwise. Aurora HDR offers so much more than most HDR imaging app in the market. Aurora is a complete and all-encompassing app.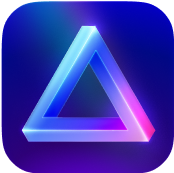 Advanced yet easy-to-use photo editor
view plans