Photography is the impeccable blending of skill, talent, and creativity.
Photography is the impeccable blending of skill, talent, and creativity. Everyone who's clocked in a few hundred hours behind the lens knows that it takes more than just one or the other to yield the most spectacular, unforgettable captures. On the contrary, to create photographs that command attention and elicit breathless tones from your audience, you'll need all three.

Yet there's another aspect to photography that beginners tend to overlook.

The craft, after all, requires more than just investing in a top-of-the-line camera and the lenses you could find. It's also the coming together of several different parts, from the body down to the accessories.

Much like in cooking or baking, finding the best ingredients for what you're trying to cook up and using each of these ingredients to their maximum advantage will produce more superior results. Implementing this in every single capture is what separates the pros from the novices.

The recipe, of course, depends on what photos you're trying to create. If you're taking portraits in a studio, it could be the trifecta of a powerful camera, a great portrait lens, and excellent lights. If you're shooting landscapes and seascapes, it could be the ideal mixture of a wide-angle lens, the right filters, and a steady tripod.

Sometimes, it only takes finding that perfect combination of a great lens from Tamron and intuitive photo editing software like Luminar.

Landscapes

Tamron SP 150-600mm F/5-6.3 Di VC + Luminar's Orton Effect filter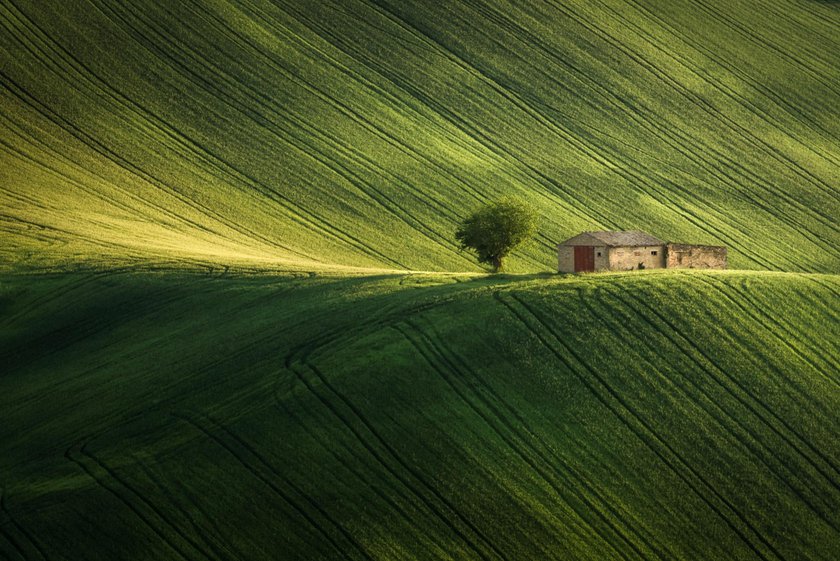 Photo Credit: Fausto Meini
Getting the right shot is not always an easy undertaking, as it might take a lot of time and a lot of patience as well. Semi-pro landscape photographer Fausto Meini drove fours hours to reach this strategic spot that overlooks this small barn nestled prettily in the wheat hills in Italy's Marche. "I waited two days to get the best light, and finally, I was satisfied," he says. He also took many shots at different angles and various times of the day until he was finally rewarded for efforts beautiful, golden light that paints over the barn.

For this shot, Meini got a bit creative with his sports and wildlife Tamron SP 150-600mm. "I often use this excellent lens in landscapes to get these results. This is a zoom designed for sports and nature photography, but nothing forbids us to use it for landscape especially if we want to make minimalist photos, to highlight a subject and give it the right emphasis."

To make the shot more vibrant, he enhanced colors, contrast, and brightness in Luminar. He then added the Orton Effect filter to give it that subtle surreal glow and a sense of countryside magic.

Nature

Tamron 70-200 F/2.8 G2 + Luminar's HSL filter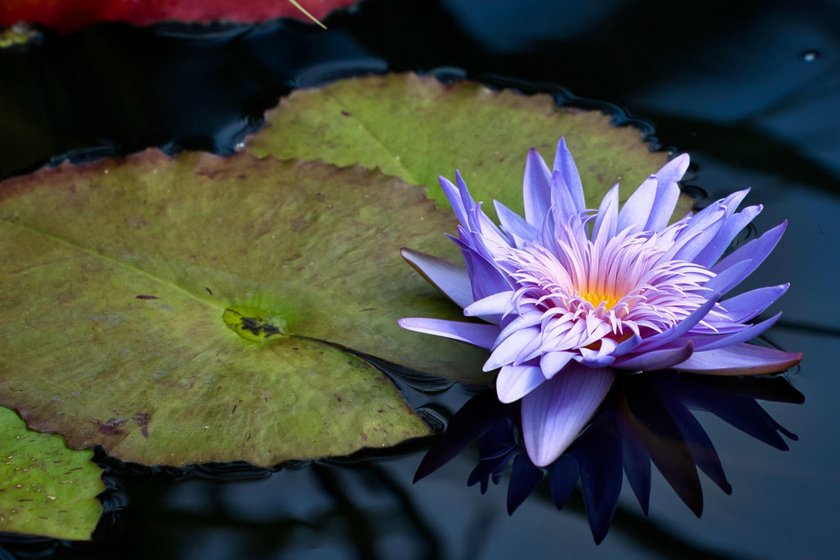 Photo Credit: Dietrich Krueger
Even the easiest subjects like flowers look better when shot with the right glass that offers the most pleasing color rendition and access to places that are otherwise inaccessible. While photography enthusiast and Nikon shooter Dietrich Krueger has spent quite a bit of time shooting wildlife and nature in the Naples Botanical Garden, simply switching to a new lens opened him up to a whole new world of possibilities.

He explains, "The focal length [on the new Tamron 70-200 F/2.8 G2] was necessary because you are not allowed to step into the water basins, and there was quite some distance between the edge of the basin and this water lily."
It's one of the best lenses for nature photography as far as Krueger is concerned. "This lens is ideal for details that you cannot get really close to, such as flowers, butterflies, and wildlife in the mid-distance. It's supremely sharp, produces vibrant colors on my Nikon D500, and acquires focus quickly. In addition to having a fast maximum aperture, the lens is supported by a very well performing image stabilization system."
In addition to utilizing Luminar's Raw Develop filter to adjust things like brightness, contrast, and shadows, he also used the Sharpening filter and then made some adjustments with the HSL Filter to "achieve the serene look I wanted."
Travel
Tamron SP 24-70mm F/2.8 Di VC USD + Luminar's Soft Glow and Golden Hour filters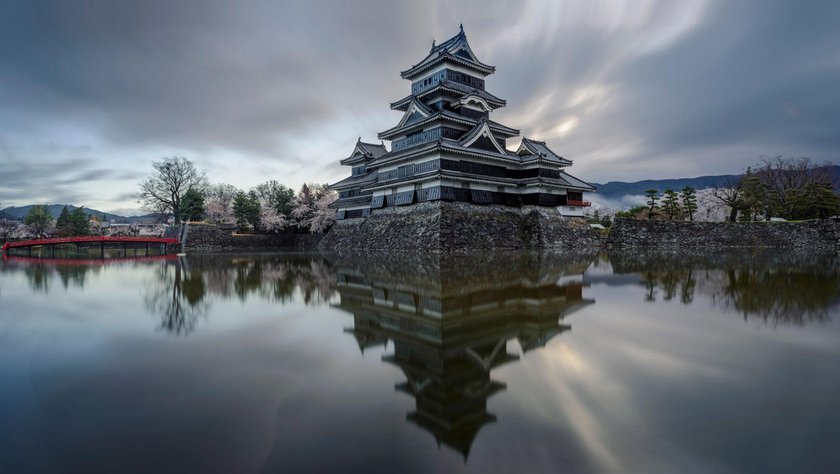 Photo Credit: Jorge Císcar
The best combination isn't always the most obvious or the most ideal one, especially when dealing with weather. When faced with weather's unpredictability, occasionally you just have to work with what you have. It's a position with which Spanish travel photographer Jorge Císcar is all too familiar. During his visit to Matsumoto, Japan, where he only had a full day to shoot, he had heavy rains and dark clouds to contend with.

"Once I was in the park near the castle, there was only I and another crazy photographer. It stopped raining, but the sky was still cloudy and very ugly. I was considering going back to the hotel when suddenly—as if by magic—the sun came out between the clouds and allowed me to take this picture," he recounts. "Of course, I was very lucky, but this was one of those situations where the effort had its rewards."

To achieve this epic travel panorama, Císcar took four horizontal shots and a bracketing of two different exposures, using his trusty Tamron SP 24-70mm F/2.8, which he uses for 90% of his landscape and portrait images. The wide aperture of F/2.8 combined with the great vibration compensation gives him the advantage of taking excellent photos with low light and getting creative with the depth of field.

After blending all his shots together in Photoshop, he took to Luminar for the finishing touches. To give it the dreamy atmosphere and add a bit of color, he applied the Orton Effect, Soft Glow, and Golden Hour filters.

The Great Outdoors

Tamron SP 15-30mm F2.8 Di VC + Luminar's Accent AI filter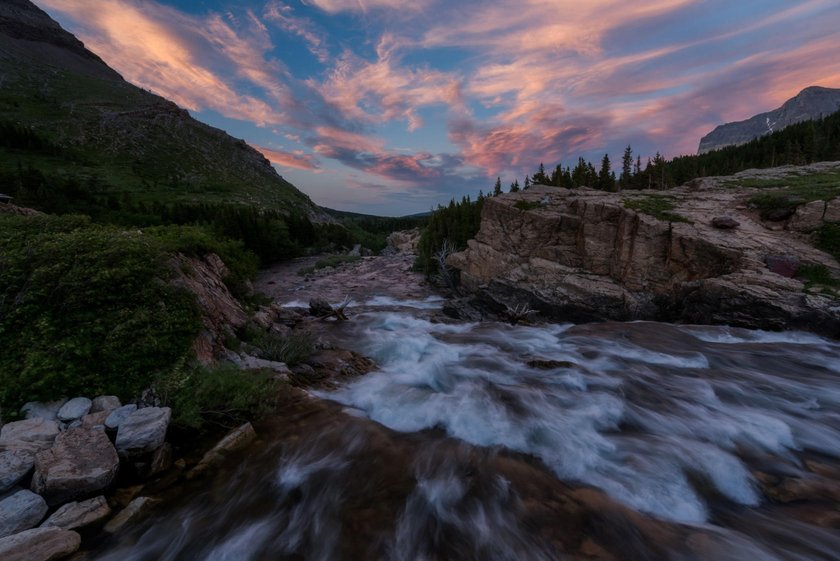 Photo Credit: David Francis
Being in the right place at the right time is one of the most important elements of outdoor photography. Sometimes, it might feel like the forces of nature are conspiring against you, but once in a while, everything just comes together perfectly and you just happen to be there to capture it all. Such was the case when NYC-based "professional hobbyist" David Francis captured this beautiful sunset over water shot in Babb, Montana.

"I was part of a photo workshop group wrapping up shooting moose near Swiftcurrent Lake. The few of us left were saying our goodbyes in the parking lot when we saw the sky starting to explode with color," he explains. Following their instinct, they went to the waterfalls at Many Glacier Hotel where the color of the sky just kept getting better and better. "I ran around chasing different compositions before the color and light faded away."

Francis had the Tamron 15-30 F/2.8 Di VC USD lens with him, which he says "performs very well for landscape photography" because it "focuses pretty fast and has good contrast." Every outdoor photographer will tell you that speed is important when you're shooting in the great outdoors where conditions can flip in an instant.

When on a time crunch, you can also count on Luminar's Accent AI filter to improve things like shadows, highlights, contrast, tone, saturation, exposure, and details with the use of one intuitive single slider.

Macro

Tamron SP 90mm F/2.8 Di MACRO 1:1 VC USD + Luminar's Advance Contrast filter and Clone and Stamp tool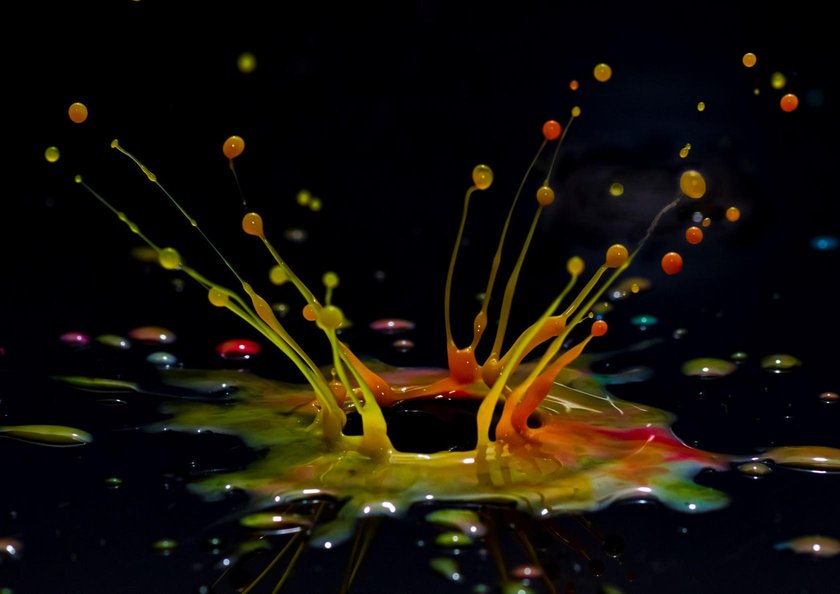 Photo Credit: Vibeke Friis
In other cases, it's up to you to piece all the elements together to get the shot you want. Take New Zealand-based photographer Vibeke Friis, who has long been interested in photographing water drops. To achieve this shot above, she not only invested in a good macro lens, but also created her own set with a black tile, milk, and some food coloring. "I used a very shiny black tile on which I place a little milk and tiny drops of food color. And then I tried to get the photo as a water drop fell in the middle," she says, explaining her process.
As for the macro lens, she chose the Tamron SP 90mm F/2.8, which she describes as a true Macro lens. "You can get really close with this lens," she adds. "The autofocus works really well, as you can choose to have the lens focus through the full range or a much narrower length. It's really useful when working with close subjects."

Thanks to Luminar, however, her editing process is far less complex than her shooting one. "I purchased Luminar when it first came out, and it has been my main editing program ever since." Besides her normal workflow, which involves enhancements with the Accent AI, Sharpening, and Structure filters, she also utilized the Advance Contrast filter to bring out the highlights. To create this shot, she increased the Saturation and spent time with the Clone & Stamp tool to clean up the black background.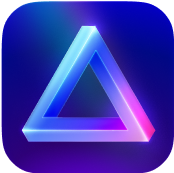 Advanced yet easy-to-use photo editor
view plans