A few months ago, we had a crazy idea: What if we helped organize the largest, most expensive, and most exciting PhotoQuest in 500px history?
Our team immediately went to work. Armed with support from 500px and Iceland Photo Tours, the ultimate PhotoQuest was born.
This PhotoQuest is like no other. The prize is a trip for two to Iceland this summer, all expenses paid. And that's not just the plane tickets. We're talking hotels, a professional tour guide from Iceland Photo Tours, pocket money, and, of course, Skylum's award-winning suite of photo editing apps. The total value of the prize is well over $14,000 USD — enough to power the trip of a lifetime.
Over 30,000 photos were submitted in the course of 4 weeks, making this one of the most exciting PhotoQuests in history.
So without further ado, we would like to announce the winner...
Valdemaras D. from Forsand, Norway
Valdemaras D. will get to experience Iceland this summer like no one ever has before. Please accept our warmest congratulations for making it through two rounds and winning the PhotoQuest!
We would like to extend our sincere thanks to everyone who took the time and effort to submit their photos to 500px for the contest.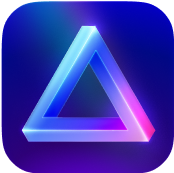 Advanced yet easy-to-use photo editor
view plans