In today's fast-paced world of photographic art, the advent of automatic photo editing tools has ignited a compelling conversation. Photography enthusiasts looking at photos that need to be edited in the 21st century must ask themselves how to digitally enhance a photo. And if you want to know how to edit your photos like a pro, it is required nowadays to expand your knowledge on at least basic digital editing techniques.
As we navigate the intersection of tradition and technology, questions about the impact of automatic photo editors on photography's artistry and craftsmanship become significant. They caused major discussions on the creative value of such pictures and the professionalism of the photographers behind them.
The opponents of automatic editorship believe that when searching for the best way to edit photos, photographers rely on the machines fully, and that is why they sacrifice the creative part that makes their images unique. There are several types of photography editing, but all of them require technical intervention.
So, the main question at the root of this discussion is not whether to use any tools or not, but whether the post-editing photos still carry their creative potential and the artistic message that should be transmitted to the audience in a case when they trust the editing process to machines.
The article aims to prove that the editors' tools, for example, an AI-based software Luminar NEO, are not the killers of art or substitutions for photography talent. They save our time, healping to complete our tasks easier and to get closer to perfection before we share our creative visions with the public. Let's observe the main advantages of automatic photo editors in the following section.
Automatic Photo Editors Are Photographer's Best Friends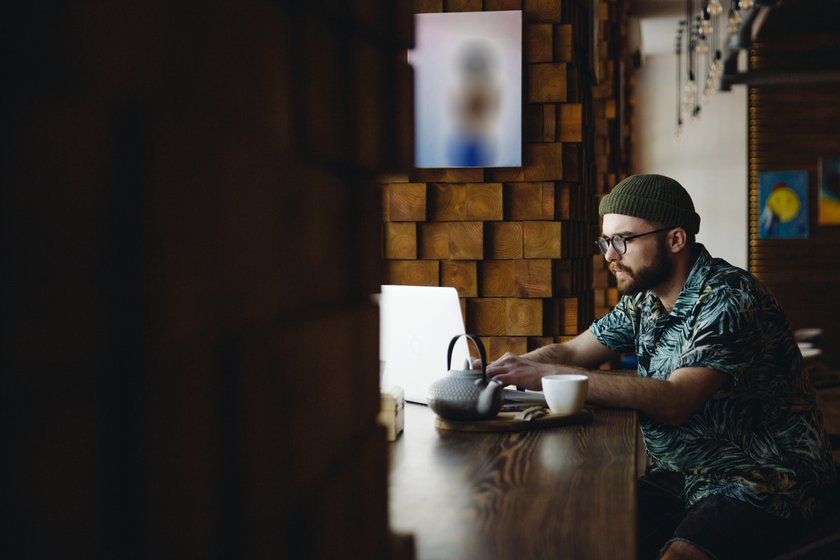 How do photographers edit photos? In an age where time is of the essence and capturing moments has become second nature, automatic photo editors emerge as invaluable allies for pro photographers and those who only learn how to edit photographs like a professional.
The main argument against automatic photo editorship (as well as against any automatization within the art) is that it leaves no room for creativity. But the real picture is the opposite — automatic image editors do the boring routine tasks instead of the photographers, who can devote more time and energy to thinking over new creative ideas and bringing them to life.
Automatic photo editors often come equipped with batch processing capabilities, allowing photographers to simultaneously apply the same edits to multiple images. It streamlines the editorship workflow, particularly for events or projects that involve a high volume of images.
Photographers who work in diverse fields, such as real estate, e-commerce, or portrait photography, can benefit from automatic photo editors' adaptability. These tools can be tailored to meet client requirements, ensuring the final images align with the intended purpose.
With the proliferation of smartphone photography, automatic image editors are allowed for desktop applications. Many mobile applications offer real-time editorship capabilities, enabling photographers to instantly edit and share their images for personal and professional purposes.
The other argument is that photographers of the past, who had no access to modern automatic picture editing tools, had to devote more time and effort to learning, which is why they reached a higher level of proficiency. The machines made editing too easy, so even a newbie can edit like a pro.
However, making the image editing process easy and accessible for everybody is an argument for automatic picture editors, not against them — since almost everyone can turn an average picture into a photographic masterpiece, the unique creative vision, and real professionalism become more valuable on the market — show the world what makes you special!
What do professional photographers use to edit? Let's observe what an AI-based automatic editorship software can offer to photography enthusiasts.
Luminar NEO: AI-Based Tool To Make Your Pictures Perfect
Many options are available on the modern market for automatic photo editing software. According to the users' reviews, Luminar NEO appears on top of many ratings of the best photo editors, and there are several reasons for this:
1. Cutting-Edge AI Technology
Luminar NEO harnesses the power of cutting-edge AI technology to deliver unparalleled results. Its AI-driven algorithms can analyze images with remarkable precision, identify areas that need enhancement, and make intelligent adjustments. Whether improving exposure, reducing noise, or replacing the skies, Luminar NEO's AI ensures your photos look their best.
2. User-Friendly Interface
While Luminar NEO boasts advanced technology, its user interface remains exceptionally user-friendly. Navigating the software is a breeze, even for those new to image editorship. Its intuitive controls and clear layout allow photographers to focus on creativity rather than wrestling with a steep learning curve.
3. Presets And Templates
Luminar NEO offers a vast library of presets and templates that cater to various photography styles and genres. These presets provide a quick and easy way to apply professional-grade edits to your pictures with a single click. Whether you're editing portraits, landscapes, or architectural shots, Luminar NEO has you covered.
4. Non-Destructive Editing
One of the hallmarks of professional photo editorship is the ability to make adjustments without degrading image quality. Luminar NEO excels in this regard, offering non-destructive editing capabilities. It means you can experiment with edits to your heart's content without worrying about damaging the original image.
5. Seamless Integration
Luminar NEO integrates with other popular photography software, including Adobe Lightroom and Photoshop. This compatibility ensures photographers can incorporate Luminar NEO into their existing workflows, leveraging its strengths alongside their favorite editing tools.
6. Customization And Control
While Luminar NEO offers the convenience of automatic enhancements, it doesn't limit your creative control. Photographers can fine-tune and customize edits to suit their artistic vision. Whether you prefer a hands-on approach or want to let the AI work its magic, Luminar NEO accommodates your preferences.
7. Real-Time Preview
One of the standout features of Luminar NEO is its real-time preview functionality. As you make adjustments, you can instantly see how they affect your image. This real-time feedback loop empowers photographers to make informed editing decisions and achieve results efficiently.
8. Regular Updates And Enhancements
Luminar NEO's development team is committed to continuous improvement. Regular updates and enhancements ensure the software stays at the forefront of automatic photo editorship technology. Photographers can expect a dynamic tool that evolves with the changing demands of the industry.
Unedited photos lose in terms of attractiveness. In addition, to convey all the colors, details, and contrast and take a picture without unnecessary noise, you need careful preparation, equipment, and skills. The modern audience is used to juicy photographs, and getting such a result without post-processing is becoming increasingly more complicated. Therefore, those who have not mastered the art of working with photo editors should be more ashamed than those who actively use them.

If two photographers take roughly the same photos, the one who improves their photo in post-processing is more likely to get more audience engagement. Automatic photo editors such as Luminar NEO stand as a testament to how technology can enhance, rather than compromise, the artistry of photography.
Bottom Line
Photo editing is a part of the life of any photographer, pro, or hobbyist. Automating this process via modern technologies is a part of today's reality, even though automatic photo editorship still seems controversial for some people. But this controversy is erased as soon as you understand that the task of photo editors has never been and will never be to replace a human and to exclude a photographer from the editing process.
Automatic photo editing tools, such as AI-based software from Luminar NEO, aim to complete the hardest and the most boring tasks within the image editing routine. They make the process easier, faster, and way more enjoyable, leaving more time and space for the photographer's creative expression.
Luminar NEO is a user-friendly AI-based software compatible with other photo editing tools that make editing easy to edit images without sacrificing quality. A photographer/editor controls the whole editorship process in real-time mode. It shows that automatic image editors are not rivals but reliable partners for modern photographers.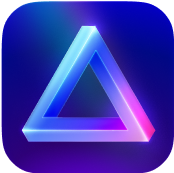 Advanced yet easy-to-use photo editor
view plans