If you're interested in landscape photography, you've probably wondered how to make your shots better. By choosing the right lens to buy, you can quickly achieve stunning results!
Regardless of your level of professionalism and experience in landscape photography, you need the right lens in any case to get good pictures. The proper choice makes a big difference in image quality, so choose it thoroughly and seriously. A quality lens that is suitable for landscape photography will give you great results. On the contrary, the wrong choice of gear will lead to unsatisfactory photo quality and, consequently, to disappointment. Without knowing the issue, making the right choice will be very difficult. There are a lot of variants, but which of them is worth settling for? Today we will find the answer to this question. Here are the top 9 best lenses for landscape photography. We will break down all the necessary information step by step so that you can choose the most suitable variant.
What to Consider When Making a Choice?
Considering the high cost of the best lenses on the market, it is worth paying attention to certain points that will help you not to make a mistake and choose the right variant.
Take Into Account the Focal Length
What lens to use for landscape shooting? There are four basic types, and each of them has its own specifications. Let's look at them in order:
Wide angle/Ultra-wide angle lens. These are the most common choices for landscape and travel photography. They usually have a focal length of 14-35 mm. They are popular because of their ability to capture a wide angle of view and depth of field, which is exactly what photographers want to achieve when shooting landscapes. Wide-angle lenses also help emphasize the most important elements in a photo.
Standard zoom lens. This type of lens typically ranges from 24-70mm. Its undeniable advantage is providing a field of view that is similar to the human eye. Because of this, the photographer can take the most realistic picture that will resonate with viewers. Also, the standard zoom lens is great for focusing on a specific object.
Prime lens. This type of equipment differs from the others by having a fixed focal length, and therefore you will not be able to use the zoom. However, it may be the best choice for certain purposes. If you're interested in astrophotography or taking pictures of night landscapes, a prime lens will be great for you.
A telephoto lens or "long lens". This is usually in the 70-200mm range. It is the best lens size for landscape photography if you want to convey a sense of scale, as well as to condense your composition and cut out distractions. This can be very useful when you can't get close to your subject. The telephoto lens is also great for capturing patterns and textures, creating unique abstract images.
Aperture
Most modern cameras often come with a zoom lens. This makes it much easier for photographers to get started, but keep in mind that a variable aperture is not the best option for making landscape images. A better solution would be to buy a lens with a fixed aperture since it works great for a variety of shooting conditions. And although such equipment is more expensive, every professional will appreciate its versatility.
For low light conditions like sunrise and sunset, you will need a fast aperture lens. For astrophotography, such equipment is also great.
If you can afford to buy two lenses, the ideal solution would be a fixed aperture f/2.8 zoom lens that can help you take good low light photos and a fast f/1.8, f/1.4, and f/1.2 fast aperture lens that can be used at night. This kit is a great investment in your professional development!
Autofocus Function
What lens is best for landscape photography? This genre, of course, doesn't require the same speed and skill as, for example, sports photography, but a model with autofocus is still a very worthwhile investment. Sometimes manual focus can make it hard to get the shot you want quickly, so autofocus is a great way to help. Of course, it's not suitable in every situation, but you should consider that in some cases manual focus is still more useful, for example in low light conditions or when shooting at night.
Image Stabilization
Both the image stabilization and vibration reduction features are very important in the best lenses for landscape photography. It prevents blur when shooting handheld or in windy conditions. With image stabilization, you get more successful photos and avoid wasting time in shooting. So you get the desired results and fewer blurry bad pictures.
Resistance to Weather Conditions
Landscape photography involves being outdoors for extended periods of time in all weather and seasons. The lens will be exposed to snow, dust, and raindrops. To ensure that your equipment does not get damaged and works for a long time, you should consider all possible factors in advance and choose when buying a sealed lens made of high-quality, durable materials.
Top 9 Best Choices for Stunning Results
When you think about which lenses are best for landscape photography, the answer is purely a matter of style preference. You can shoot the environment with a wide-angle lens. Or you can capture a piece of it with a telephoto lens. We'll take a look at some of the best lenses for landscape photos, among which you're sure to find the right fit.
Tamron 10-24mm Di II VC HLD
For photographers using compact APS-C cameras, there aren't many alternatives that can provide ultra-wide-angle capabilities, but this one of the best landscape photography lenses does a great job.
Specifications
The first thing you'll notice about this version of the lens is that it seems very rugged. It's ready for completely different weather conditions and won't let you down during extended periods of shooting wherever you are.
A great addition to this lens is vibration reduction. It makes it easier to take pictures without assistance. This lens is perfect for hikers and travelers who don't want to spend a lot of time focusing and want to get a good shot.
Features: Reasons to Buy
You can enjoy the shooting process with the following features:
vibration compensation (VC);
high/low torque modulation (HLD) actuator;
moisture-resistant design;
fluorine coating to repel water and oil from the surface of the lens;
electromagnetic diaphragm system.
Price: $429.55
Canon EF 70-200mm f/2.8L IS II USM
Sometimes even part of the landscape can tell you a lot. This lens is a find for everyone who likes to focus on details.
Specifications
With the right telephoto lens, you can control the scale of the landscape. You can capture the feeling of those majestic mountains over a lone tree in the distance. For this, we recommend the Canon 70-200mm telephoto lens.
It's certainly not the most popular among landscape photography lenses. But you can use it for many different types of shooting, including wildlife photography.
This is the model in the Canon 70-200mm lineup with updated features. It's a very successful series, with the newest version of this lens getting improved mechanics and additional lens coating.
Features: Reasons to Buy
Among the best camera lenses for landscape photography, this one stands out with the following:
maximum aperture of 1:2.8, focal length 70-200 mm
high-quality construction from durable materials;
the angle of view 34 degrees - 12 degrees diagonally;
77mm filter size, compatible extenders;
internal focus system with USM and full manual focus capability.
Price: $1,895.55
Fujifilm XF 16-55mm f/2.8 R LM WR
Looking for a great all-around lens you can use for landscape photography and beyond? Here's one of the absolute best options.
Specifications
This is an optically excellent lens with great weather tightness. You can use it in -10C temperatures.
The lens is larger and bulkier than many Fuji lenses. Users usually choose their cameras because the company offers lightweight equipment. Their models are very lightweight, affordable, and versatile. Putting this lens on the camera does not hinder these characteristics. Even on the contrary, the bulkiness convinces you that this lens is equipped with great optics.
The HT-EBC multi-layer film and its Nano GI Coating are a real winner for landscape photography. It greatly reduces the effects that occur when shooting landscapes and lens flare. Spectacular sunsets become even clearer.
Features: Reasons to Buy
This landscape photography lense has the following specifications:
optically designed to maximize the image quality, viewing angle 83 2°- 29°;
high-speed, quiet autofocus thanks to the linear motor;
low-temperature shooting capability and sealed dust protection;
9 rounded aperture diaphragm blades help create smooth and round bokeh;
maximum magnification 16x.
Price: $1,194.55
Sony FE 12-24mm f/2.8 GM
It's time to take a look at what Sony has to offer with its ultra wide-angle lens. It is part of the G Master collection, Sony's best lenses for landscape photography. It boasts extremely high-resolution thanks to its bokeh lens work.
Specifications
Its innovative optics make it truly one of the best lenses for landscape photography. It includes the largest XA (extreme aspherical) glass and sharp resolution throughout the lens, which is very important for an ultra wide-angle model. You also get an impressive f/2.8 aperture. It covers the entire range of focal lengths. This equipment can claim to be the best for landscape photography. For filter lovers, this lens already has a rear filter holder built in. The sharpness that Sony has managed to achieve in this lens is seriously impressive. It will be able to give you spectacular pictures for many years to come!
Features: Reasons to Buy
The features of this lens are really impressive:
the widest full-frame constant aperture in the world, F2.8 at 12-24 mm;
maximum aperture of F2.8 for outstanding exposure and depth of field;
spectacular resolution: 3x extreme aspherical elements, 1x aspherical elements;
3x ED (extra-low dispersion) elements suppress chromatic aberrations;
4x Extreme Dynamic - XD Linear motors for fast and accurate autofocus.
Price: $2,998.00
Nikkor Z 14-24mm f/2.8 S
For those who like to take pictures in the dark, we advise considering this model of lens for landscape photography.
Specifications
The Nikon Z line of lenses has received a great response in the market. The 14-24mm ultra-wide-angle lens is their newest version, which allows a constant f/2.8 aperture. It won't help much in traditional landscape photography, but it will be helpful in astrophotography or other nighttime scenes.
If you're faced with a relatively flat landscape when you're shooting, it can be difficult to make full use of an ultra-wide-angle lens. But in places that are towering around you, this lens will give viewers a sense of place.
The range of focal lengths makes it one of the best lenses for shooting landscapes. This model is more suitable for professionals who know they need the lower end of that focal length range.
Features: Reasons to Buy
This lens has the following characteristics:
an ultra-wide-angle compact zoom of 14-24 mm with a constant aperture of f/2.8;
excellent optics and full-frame resolution;
great for shooting landscapes, cityscapes, night skies, and architecture;
rugged construction suitable for all-weather use;
compatible with all Nikon Z-series mirrorless cameras;
optical zoom: 1.7x.
Price: $2,496.95
Sony FE 14mm f/1.8 GM
Among the best landscape photography lenses, we should also mention this compact and versatile variant.
Specifications
This model seems very compact and light for a lens with these characteristics. If you spend a lot of time shooting, you won't feel any fatigue or pain in your shoulder.
Sony presents its most advanced quality and design. From an optical point of view, it's hard to find flaws in it. And with all the tests done by experts, it's just a great choice.
Astrophotographers will be pleased with the additional stop that provides fast and sharp images of stars.
It also allows the photographer to lower the ISO. This reduces noise and other elements that astrophotographers often encounter.
Features: Reasons to Buy
Although this lens seems very compact, it has great features:
ultra-wide field of view and bright F1.8 aperture;
perfect for astrophotography, architecture, landscapes, and even portraits;
an ultra-wide 14mm field of view, two XD (Extreme Dynamic) linear motors for fast and accurate autofocus and tracking;
bright F1.8 maximum aperture for beautiful defocusing of the background, excellent close-up performance;
lightweight design.
Price: $1,598.00
Nikon Z 14-30mm f/4 S4
Another one of the best lenses for landscape photography that we would like to talk about is the Nikon Z 14-30mm f/4 S4.
Specifications
This Nikon lens is very compact and lightweight for a wide-angle zoom. Even so, its small body accommodates a lot, including four aspherical elements, four Extra-low Dispersion elements, a Nano Crystal Coat, and a fluorine-coated front of the lens. There's a fast and nearly silent stepping motor-based autofocus system, but as usual with Nikon Z lenses, it comes without a physical focus distance scale. Optical Image Stabilizer is also missing, but that's not a problem since it has built-in sensor-shift stabilization. As with Nikon Z-mount lenses that are compatible with full-frame cameras, the image quality is exceptional with incredible sharpness from angle to angle.
Features: Reasons to Buy
As we have already seen, this is a good landscape lens. Now let's take a closer look at the specifications:
NIKKOR Z 14-30mm f/4 S is great for adding depth and drama to stills and movies, making it the perfect match for the Z-series small cameras;
compact 14-30mm zoom with fixed f/4 aperture and excellent image quality;
the retractable lens mechanism allows you to fold the lens down to 3.5 inches for safe and minimal packing;
Nikon stepper motor (STM) provides smooth, fast, and quiet autofocus.
Price: $1,346.95
Tokina ATX-i 11-16mm f/2.8 CF
Despite the huge range of similar variants, it remains one of the best lenses on the market today.
Specifications
Lenses with a constant aperture of f/2.8 are usually considered expensive models for professionals, but this affordable zoom from Tokina is offered at a very reasonable price. The sharpness in the center of the frame is excellent, but there is a drawback, a little color fringing, and barrel distortion, especially at the wide end. Overall, the lens performs very well, and if you don't mind the somewhat limited zoom range, this is a very impressive f/2.8 zoom you can get for this price. Keep in mind, however, that it is only designed for the APS-C (DX) format.
Features: Reasons to Buy
This one of the best camera lenses for landscape has the following features:
new lens design and coating for improved performance;
the ultra-wide-angle focal length of 11-16mm is ideal for shooting landscapes at any time of day, interiors, and group shots;
constant maximum aperture of f/2.8 and excellent low light performance, exceptional depth of field control, and easy manual control;
excellent optical performance (edge-to-edge sharpness, reduced glare, and reflection, superior contrast);
internal focus.
Price: $329.00
Canon EF 16-35mm f/4L IS USM
Another good lens for landscape is presented by Canon. Let's take a closer look.
Specifications
If you use full-frame or even mirrorless Canon models, the 16-35mm f/4L IS USM lens would be an excellent choice. It has a good range of focal lengths as well as very high-quality images.
There is an f/2.8 version of this lens, but the f/4 version gives equally great pictures and costs less. It's fast and dynamic with an ultrasonic focusing system and a minimum focus distance of 11 inches, so it's perfect for shooting wide-open spaces with close subjects in the foreground. It also has 4-stage image stabilization and excellent built-in weather sealing so you can work handheld in all kinds of light and weather. If you're a novice Canon landscaper - or even a professional - hoping to create stunning shots of large-scale scenes, this is one of the best landscape lenses on the market in 2022 and early 2023.
Features: Reasons to Buy
Do you want a lens at a reasonable price and with good characteristics? Then the following might be right for you:
full manual focus allows critical accuracy and clarity even in auto mode;
reduces ultraviolet radiation;
suitable for shooting in adverse weather conditions;
helps eliminate the bluish tint in images.
Price: $895.55
No matter how good the picture is, don't forget about post-processing. That's how you can get a real masterpiece. Luminar Neo is a great choice for every user who wants not only to retouch an image quickly and efficiently but also to be creative. The unique AI tools will do most of the work for you, but if you want to change something, it's also easy! The interface is very simple and user-friendly for beginners and professionals alike. Try the unique experience of Luminar Neo, it's available to all Windows and macOS users.
The unique AI tools, including the Accent AI, will do most of the work for you, but if you want to change something, it's also easy! The interface is very simple and user-friendly for beginners and professionals alike. Try the unique experience of Luminar Neo, it's available to all Windows and macOS users.
Closing Thoughts
After studying a number of best lenses for landscapes, it's hard to say which is the best variant in 2023. Fortunately, this list has narrowed down the choices and identified the best ones. Hopefully, this made it easier to find the perfect model for you. As always, every lens ultimately comes down to preference. We wish you the best of creative success and great shots!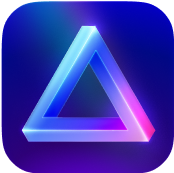 Advanced yet easy-to-use photo editor
view plans