Fast and powerful photo editor for Mac will enhance your images and will turn them into pieces of art.
Long gone are the days when Photoshop editor was the exclusive app for image repair, correction, and enhancement. Over the years, and more recently, the photo world has rapidly evolved into an app-rich, innovative and technology-driven society… many thanks to the creation of the variety of fantastic toolset now available in the picture app-world, which can be a great Photoshop alternatives.
Deciding whether or not an app can be considered for your workflow…
In the quest for an efficient photo editing software, there are usually some factors that require thorough consideration. One of such is efficiency; the other is cost-effectiveness. You also want to know if the prospective app would be saving you valuable time. While these three factors aren't exhaustive indicators for determining the best and most suitable photo app, they could provide a very useful roadmap for your ultimate choice.
The simple flipside, however, is that you can't always be too sure of where to look. And when you are, there just seem to be too many apps with very similar features. Whether you're an amateur, professional or hobbyist, there are some basic qualities you should be on the lookout for when testing or reviewing an app that you'd eventually be incorporating into your workflow.
Primary Qualities of a Photo Editor
Earlier on, we highlighted the three top factors that are generally considered when making the ultimate choice for a suitable photo editing app. While those three (3) may be used to represent the general approach that is widely engaged in the selection process, there are some qualities that, if carefully looked out for, could help separate the 'chaff' from the 'wheat'. They are:
Ease of use:Installation is always the starting point. You don't want an app that has all the features you could ever wish for in a photo editor but offers an ambitious roadmap for the engagement of those tools or features.
Interface:Man is born with the natural instinct to recognize and appreciate that which is attractive. Besides being easy to use, an appealing and intuitive interface offer a tremendous feeling of confidence, control, and satisfaction from the very beginning.
Single-click Tools and Presets: We long pass the era of having to punch all the buttons or shortcut keys to apply the desired photo effect on our images. Technological advancement in photography has made it possible for anyone, irrespective of their skill level, to apply effects that were once described as complex, in simple mouse clicks –without having to memorize all the possible key combinations
Advanced Control:In as much as 'single-click tools and presets are great in the manner in which they help to save time and increase productivity, there are instances when one requires an array of competent and more advanced tools and controls to get the job correctly done.
File Exporting and Sharing:This is sometimes referred to as file portability. You certainly do not want to find yourself in a photo-editing environment where you are unable to use a photo that you've already invested so much time, energy and resources into its enhancement; you don't want an app that makes social sharing or file-export an impossible task. Rather, you want the very opposite –ease, intuitiveness and more!
With these qualities in perspective, selecting the most suitable app for your workflow can be a lot easier and rewarding. The Skylum Creative Kit 2016 epitomizes all the above-listed qualities and features in a profound way. Compositor for Mac, on the other hand, highlights just a few of these features.
Let's have a brief look at these apps, starting with Compositor for Mac…
Compositor for Mac
A feature-rich photo editing and image-art application with over 140 filters and effects, as well as a full set of editing and painting tools, Compositor for Mac's basic toolset, are great for the correction of image size, brightness, color and contrast. Its selection of shape, drawing and painting option is fascinating. The neat and accessible arrangement of tools on the app's interface is noteworthy.
Compositor for Mac's auto-levels option is an amateur's favorite. It allows for quick and easy image adjustment of properties like brightness and color. The cloning and enhancement tools help to quickly remove unwanted objects, blemishes, and scratches.
Another nice feature that endears Compositor for Mac to its users is its support for a good number of file-types including PSD, JPG, GIF, PNG, TIFF, and PDF. It also highlights a post-to-social-media option that gives the app an ultramodern feel.
While Compositor for Mac does feature several exciting tools, there are some advanced options not featured in its toolset. This makes the app unsuitable for complex or rigorous editing tasks. The unfeatured tools include the absence of an inbuilt photo-organizer which could be an issue when trying to keep track of a large volume of photos in your workflow.
Furthermore, the fact that Compositor for Mac does not have Layers support can also be disturbing especially when you have several photos to work on. Compositor's Batch Processing is somewhat complicated –not very straight-forward.
Compositor for Mac vs. Skylum Creative Kit
Although Compositor does have a fantastic selection of photo-editing tools and options which are suitable for quality and basic editing, it lacks in vital advanced-functionalities often required when carrying out top-quality pro edits.
Skylum Creative Kit 2016, on the other hand, is a highly intuitive photo-editing bundle that comprises of six award-winning photo apps, with a cumulative of over 600 creative tools. Using the Creative Kit for your photo-editing workflow equals upgrading your photography experience to an entirely new level –far beyond your greatest imaginations.
The constituent apps are Snapheal, Focus, Noiseless, Intensify, FX Photo Studio and Tonality. The pro versions of these apps function as standalone as well as plugins to applications like Adobe Photoshop and Lightroom, Apple Aperture and Photos for Mac. The apps are Mac-only and cover virtually all aspects of simple, intermediate and complex photo editing tasks.
Big ups to Skylum for making this invaluable app affordable. The cost of the Creative Kit would stun you; offering far much more than what it demands in exchange for its value.
Compared to Compositor for Mac or any other photo editing app, the Creative Kit offers the most ideal, and intuitive workflow for a very wide range of editing tasks. It is efficient, time-saving and cost-effective. With Skylum CK, your quest for a suitable photo editor is over.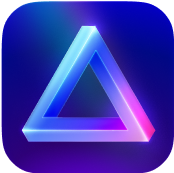 Advanced yet easy-to-use photo editor
view plans