Finding the right photo editing software is a tricky task. Many photographers tend to experiment with different options before they select the right program for them.
Finding the right freeware photo editing software is a tricky task. Many photographers tend to experiment with different options before they select the right program for them.

We want you to know that that's completely normal.
No single photographer picks one specific photo editing software option and sticks with it for the remainder of their career. Some users will switch back and forth between platforms. Others will move on to a new editing application when they've maxed out the capabilities in another application.
That's why we've gathered some of the best free (or trial) photo editing software for you to look at here. You can go through the list and check out what each has to offer. Pros and cons are listed so that you can narrow down your selection.
Remember, we want you to walk away from this article knowing exactly what you want to do next. If you're choice doesn't pan out exactly the way you'd like, come on back and give it another whirl.
1. GIMP (Free)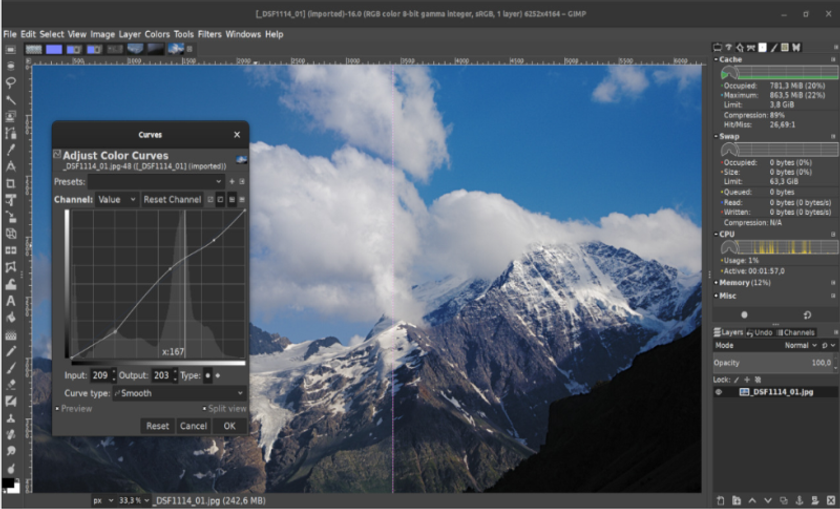 GIMP, a.k.a. GNU Image Manipulation Program, is a free and open source image editor. The free photo editing software offered is available for GNU/Linex, OS X, and Windows.
Many photo editing software programs do not cover a variety of professionals' fields; however, GIMP has features that are useful for designers, photographers, illustrators, and scientists.
You can retouch, restore, and create composites whenever you want. Original artwork creation is just an added bonus.
✅Pros:
Multiple language support such as C, C++, Perl, Python, and Scheme
Color management features for high-fidelity color reproduction for digital and printed media
Offers 3rd party plug-ins
✖️Cons:
Steep learning curve
Destructive processing program
Doesn't support Photoshop plug-ins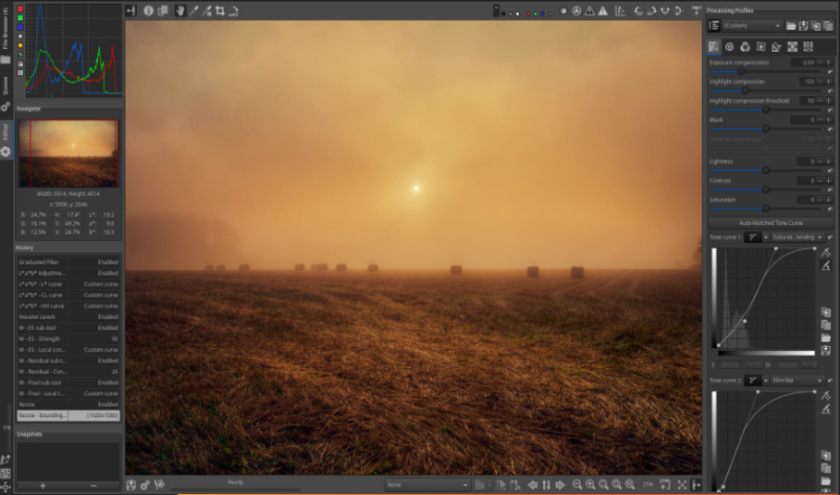 Designed to develop raw files from broad range to digital cameras, Raw Therapee is a free, cross-platform, raw image processing program. If you're a professional photographer or a newcomer to the trade, this freeware photo editing software will help you in your endeavors.
The system gives opportunists the ability to use two algorithms on the same image, and it allows for dark frame subtraction, flat field correction, and hot/dead pixel correction.
Users do have to abide by copyleft GPLv3 licensing for free and open use.
✅Pros:
32-bit processing engine
Non-destructive
Helpful forum
✖️Cons:
Lags occasionally
Few tutorials
Does not edit photos, does process RAW files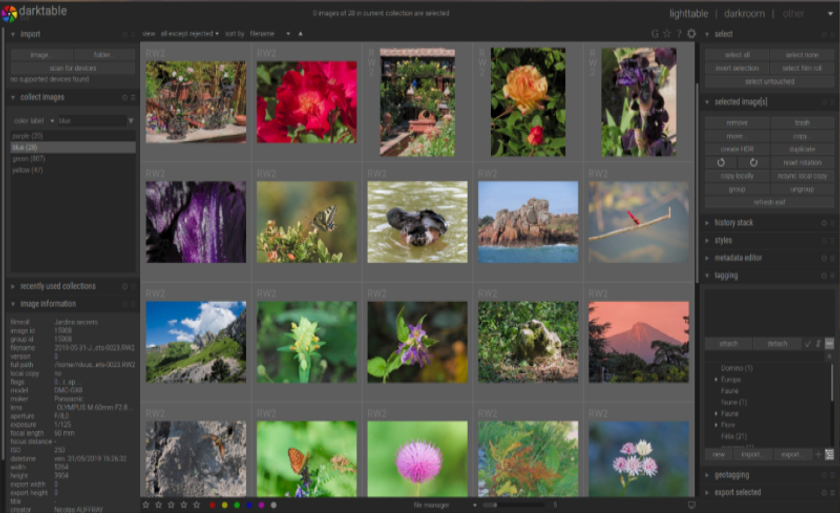 Created by photographers for photographers, DarkTable is a non-destructive, open source photography workflow application and RAW developer. The powerful export system contains 61 image operation modules and allows the editor to view images through a feature called zoomable lighttable.
GPU accelerated processing is available to speed up workflow using video cards.
✅Pros:
Manages digital negative database
Functions operate on 4x32-bit floating point pixel buffers
21 language translations
Automate repetitive tasks
✖️Cons:
Cluttered and confusing
Must attach tags to pictures, cannot add them – makes images hard to find
Not able to retain a lot of detail
Photos Pos Pro is a free image editing software program created to manipulate photos easily and smoothly. Users can create, edit, enhance, print, and manipulate digital photos and computer graphics with the push of a few buttons.
Plus, the products category makes editing so much more fun and entertaining.
✅Pros:
24/hour customer service and support
Premium edition comes at a one-time fee
Extension packs include collages and frames
✖️Cons:
Dated looking interface
No dodge and burn tools
Limited control over text
5. Polarr (Free, Online)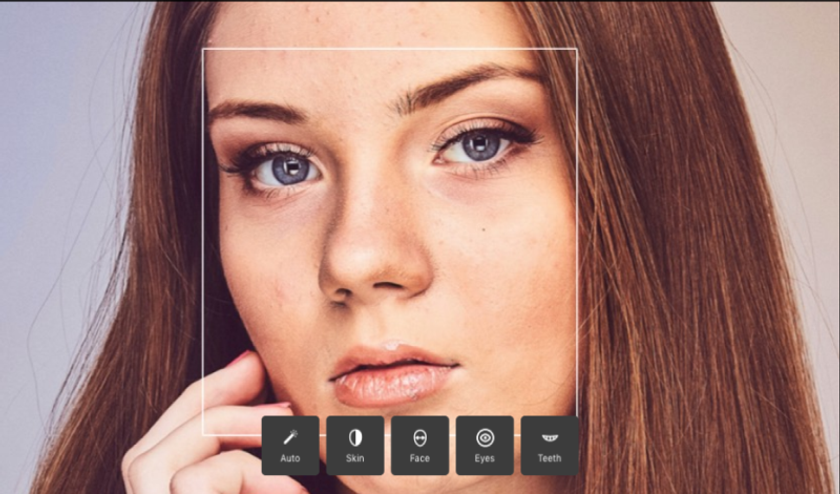 Polarr offers basic features like dehaze photo, exposure, brightness, and contrast. However, it also offers more intricate features, like automatic smart enhance and face detection.
With Polarr, users can access smart borders with automatic color suggestions, 14 basic filter presets, and infinite undo and redo settings and 3D touch with sense pen (iOS only).
Importing and exporting are available in 3D Lut and iOS 11 or above.
✅Pros:
History tracking
12 embedded interactive walkthroughs
Export and batch export
Apple Photos extensions
✖️Cons:
Icons in the toolbar too small to handle
Professional options aren't free
Not all tools and icons are self explanatory
6. Photopea (Free, Online)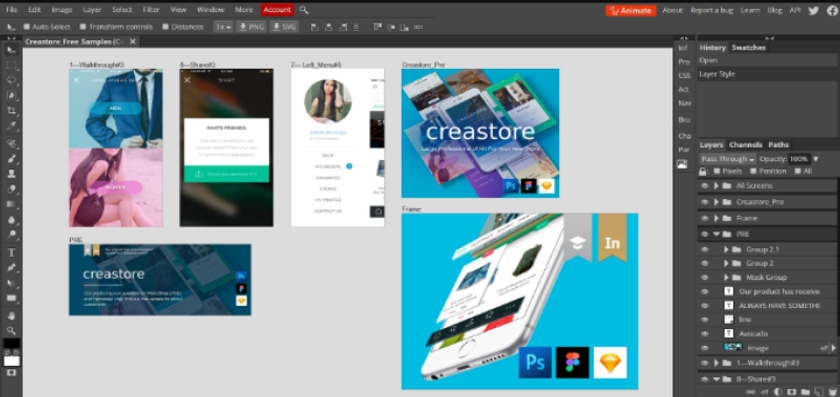 If you're looking for a free online picture editing software option that's available online, Photopea has your back. Photopea supports PSD, XCF, Sketch, XD, and CDR formats.
Create new images or open existing files with just one click. Users can do something as simple as resizing an image, or they can do something as difficult as designing a webpage.
Layers offered contain different masks, styles, and smart objects. Plus, basic, advanced, and smart brush tools are available for every photographers use.
✅Pros:
Works with both roster and vector graphics
Works with SRGB color space with 8-bit color depth

Works in web browser
✖️Cons:
Only has basic filters and operations
Performance can stutter during edits
Takes time to navigate interface
Lacks decent RAW support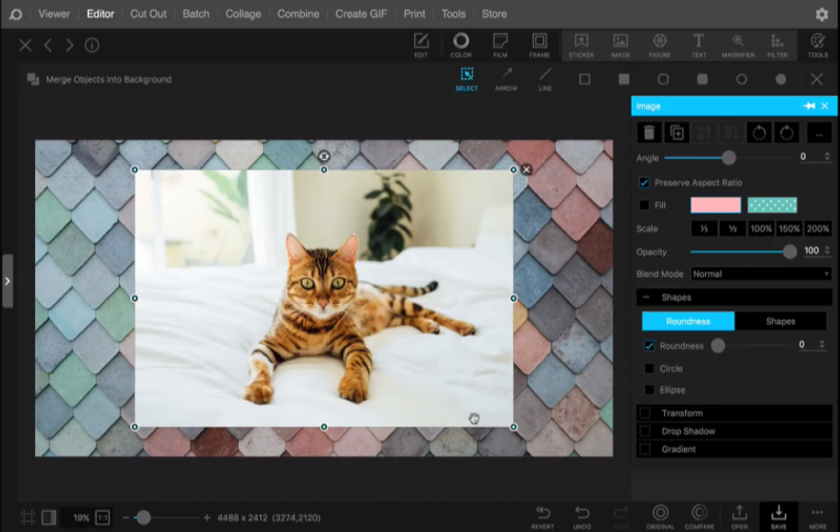 Photoscape X is an incredible photo software editing program that people from all around the world can use; it's compatible in a number of different languages.
Some key features to the software include Photo Viewer, Cut Out, Editor, Batch, Collage, Combine, Create GIF, Color Picker, Screen Capture, and RAW Images.
Original photos can be edited using the one and only Magic Color with Photoscape X. Plus, over 240 features and over 1,000 patterns are easily accessible.
✅Pros:
Good optimization
Screen capture
Supports various file formats
✖️Cons:
Work functionality
Lacking erase tools
Lags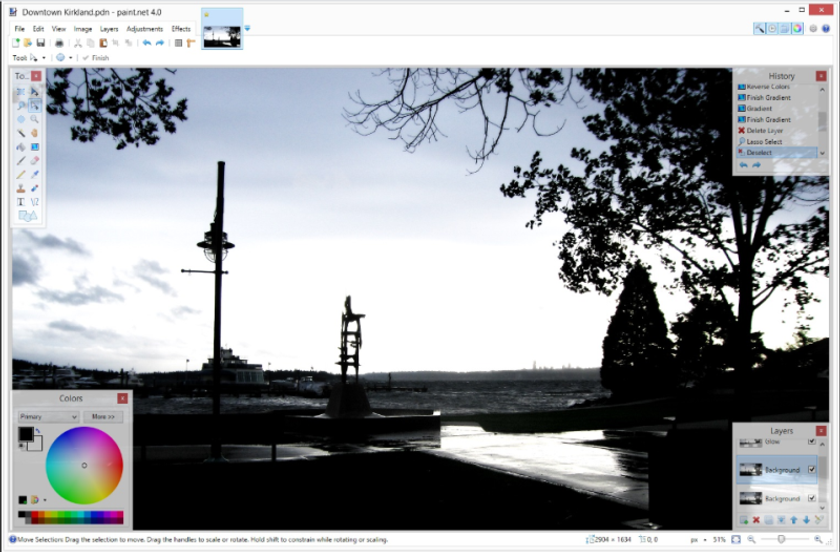 This highly popular photo editing software was made for PCs – and it primarily runs on Windows.
Paint.NET was originally created by an undergraduate college senior for a design project, in hopes of becoming a free replacement for the Microsoft Paint program. Now, it's currently maintained and operated by Rick Brewster, and regularly undergoes updates and upgrades. So far, it's been compared to other software programs such as Adobe and Photoshop.
Paint.NET offers a variety of tutorials for newcomers to learn the process. It also offers plugins to adapt to and an online community to discuss photo editing topics with. Unlimited undo edits and special effects only add to the perks of this program.
✅Pros:
Straightforward interface
Different image formatting to save edited images accordingly
Keyboard shortcuts
✖️Cons:
No burn and dodge
Limited brushwork
No plug-ins management tool
9. Luminar (7 days free)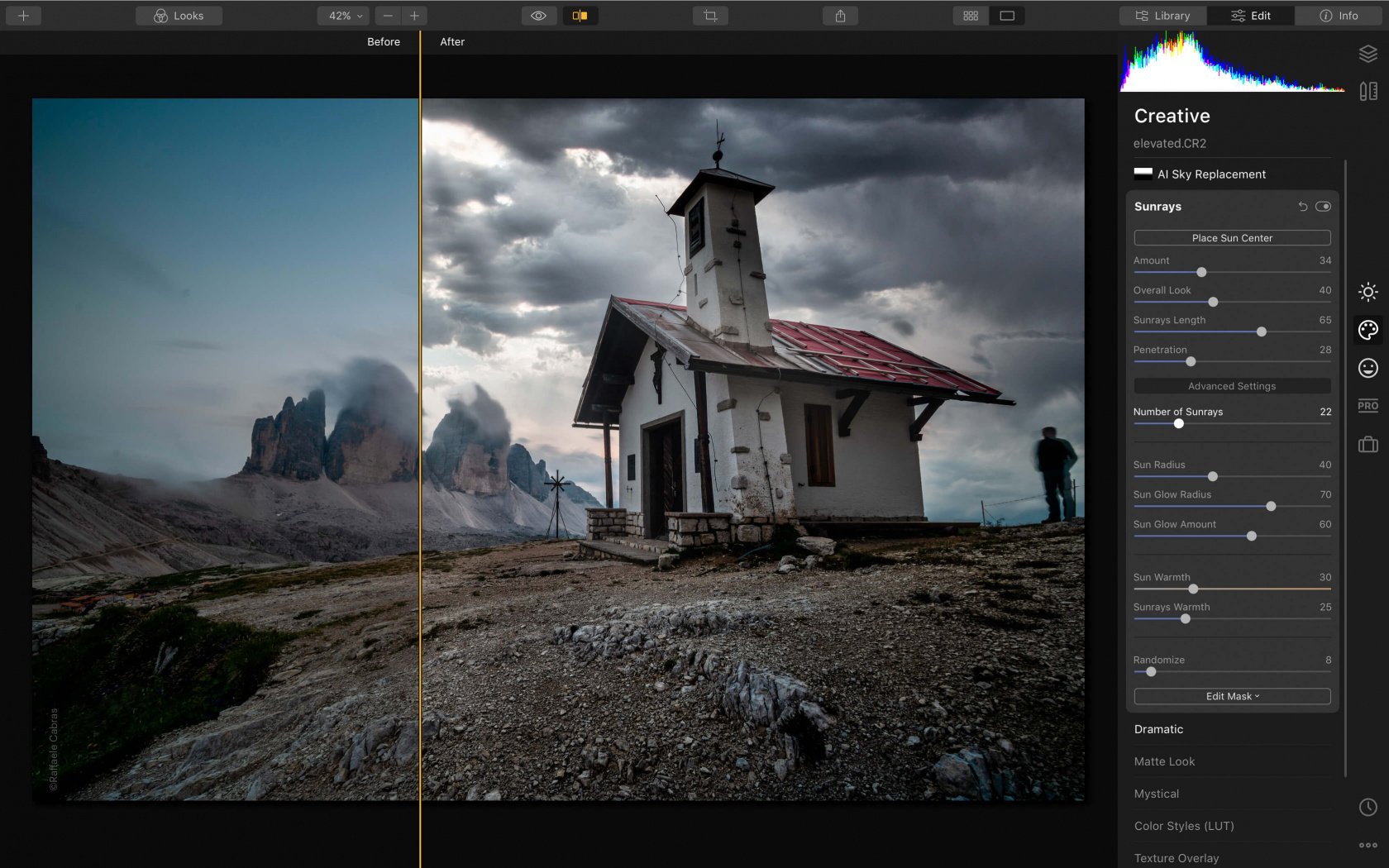 AI technologies bring Luminar to the next level for photographers of all age ranges. Some of the most popular features consist of AI Sky Replacement, AI Skin Enhancer and Portrait Enhancer, and AI Structure. Each is briefly described below.
AI Sky Replacement — Allows users the privilege to change the mood of their photos. Intelligent algorithms are automated to ensure the surrounding of your photos look phenomenal.
AI Skin Enhancer and Portrait Enhancer — Grants users the ability to implement amazing and realistic results on portraits taken both indoors and outdoors.
AI Structure — Reveals different parts of images without damaging other areas of the photo. Detects areas that could be enhanced and makes edits accordingly.
✅Pros:
Revolutionary tools
AI technologies
Can be used as plug-in for Adobe and Apple products
✖️Cons:
Missing targeted adjustment tools
Sluggish around large collections of RAW
No face recognition or keyword tagging
10. InPixio (Trial version available)
Easy to use with a modern user interface, InPixio has it all for newcomers and professionals alike.
Create photo montages and optimize images, or simply edit little unnecessary objects out of photos. Erase whatever you need to erase in just a few clicks with the popular and must-use feature, the erase tool. Or, use the clone tool to make replicas of an object that you'd like to see more in a specific photo.
Auto correction features allow for an easy editing process. Regular updates are offered, and the program is consistently adding new features to make the photo editing experience even greater than before.
With over 100 stickers to choose from and countless text templates to add in, InPixio has it all.
✅Pros:
1-click auto correction
Compatible with all image formats
Remove any object or background with eraser tool
✖️Cons:
Needs reliable internet connection
May delete unselected occasionally
No trial version for Mac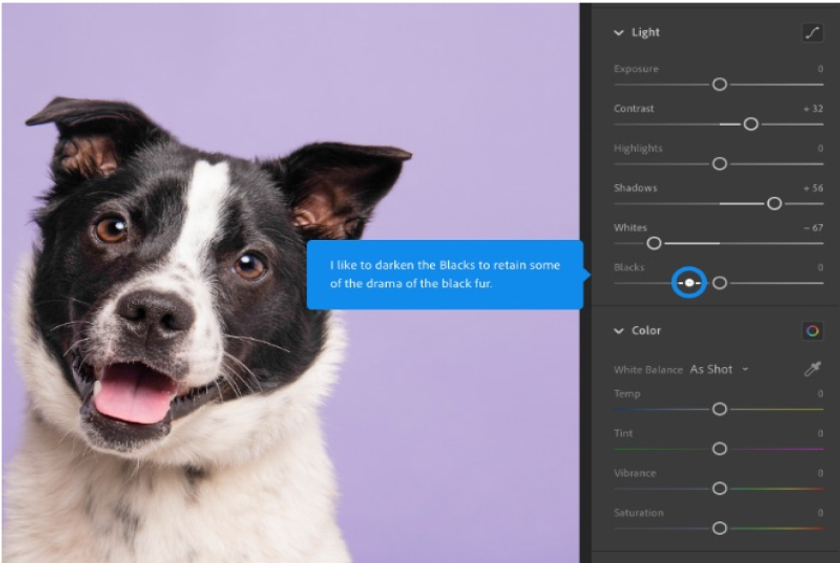 Edit, organize, store, and share photos across any device with Lightroom. Easy-to-use tools are offered, like sliders and presets, to make your editing go by quicker and easier. Plus, cloud storage starts at 1 TB for all the photos you want to keep and cherish.
The program does come at a low cost, requesting $9.99/month. There are three separate plans that users can look into, depending on preferences.
One major plus is that the Adobe Sensei integrated into Lightroom does recognize people and themes in every photo.
✅Pros:
Manage any number of photos
In-app Lightroom tutorials with inspirational content
Contextual help
✖️Cons:
No layers or blend modes
Minimal graphic design elements
Limited editing options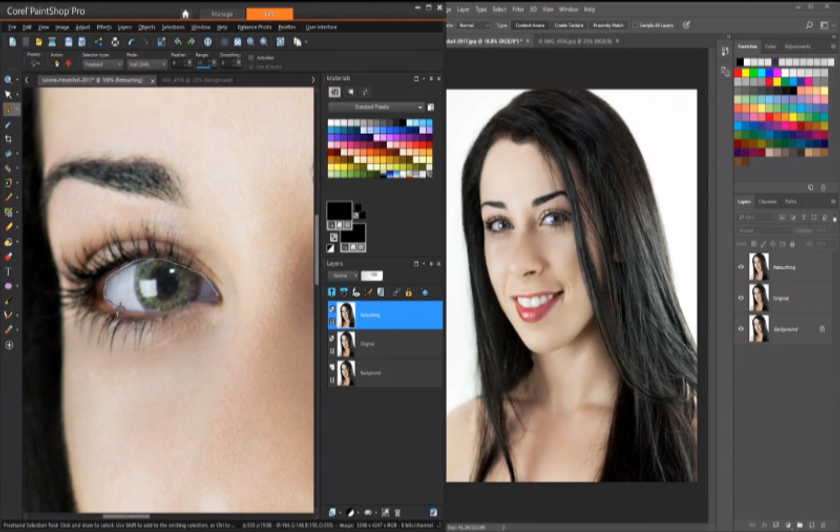 Corel PaintShop offers subscription-free photo editing for all skill levels – that includes newcomers and skilled professionals.
Users can create impactful designs with color palettes, brushes, gradients, patterns, and textures, and they can create graphic design projects all with the help of this trial-freeware photo editing software.
Corel PaintShop offers Particle Shop, an innovative Photoshop brush plug-in powered by Painter, comes with the subscription-free program. Over 100 fun filters are included to edit photos accordingly.
✅Pros:
Simplified platform for fast navigation
Image editing tools for adjustment and composition
One-click adjustments
✖️Cons:
File processing can be slow
Software works only on Windows
Not as high quality as Photoshop
13. Capture One (Free for 30 days)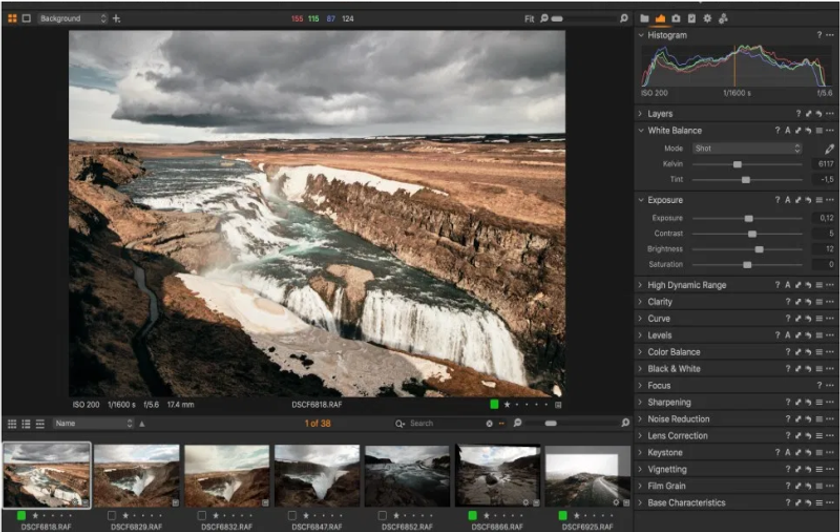 If you're looking to take creative control over your photo editing, Capture One is the right free photo editing software for you.
The powerful masking, layer, and color tools give users the ability to change any photograph to their liking. Custom color and lens profiles are automatically implanted into the program so that all major cameras can access key features.
Plus, noise reduction is available for high ISO shots. The arrangement of tools can be customized to users' liking. And, cull and collate options are available for photos; smart organization tools make the process go by faster.
✅Pros:
Program keyboard shortcuts
Organize files based on themes or projects
Live review of photos
✖️Cons:
Lack of third party plug-ins
No HDR or panoramas
Limited organization
No history panel
As you can see, there's quite an array of options listed above. But you need to pick the software program that's going to work best for your style and skill set.
If you're looking to pristine color management features, GIMP may be the software for you. If you want multiple language translations and multiple image operation modules to work with, DarkTable may suit you better. If you want to work with both roster and vector graphics, Photopea may be the right direction to go in.
Good Free Photo Editing Software for Mac/ Windows
Whatever the case may be, beginners and pros of all age ranges can find something that will help them in their photo editing endeavors. Simply gather your thoughts, jot down your priorities, and choose the platform that suits most of your needs.
Good luck with your selection!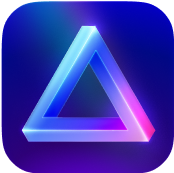 Advanced yet easy-to-use photo editor
view plans