Layer masks allow to edit separate parts of the image, create gradient, radial or luminosity masks.
Have you ever wanted to edit selective portions of your images a little differently than the rest? Maybe you shot a landscape where the clouds are too overexposed and you would like to take their exposure down a notch without disturbing the rest of the image. There are many situations in which you could want to edit your images in this manner. Thankfully, there are a number of good image editors for your mac computer that allow you to do this through a feature called Layer Mask.
What is a Layer Mask?
A layer mask is essentially a 'mask' that you put over certain areas of your image. You can do this by taking a brush, or any other way your software of choice allows you to do this, and painting over the parts that you want selected. The software will then create a layer mask over these selected areas and you can edit them the way you want, without making any changes to the rest of your photo.
Layer masks are not only great for balancing your photos' exposure but also allow for some very creative effects. For example, you can give your photos a color splash effect by using a layer mask, or turn your photos into pieces of art by creatively tweaking the exposure, contrast, clarity, and similar aspects.
Here are some of the best image editors available for your mac that will let you use layer masks to give your images a whole new look:
Adobe Lightroom
Adobe Lightroom is perhaps the most famous mac photo editor when it comes to processing RAW files. It is a very flexible program that makes it possible for you to make non-destructive adjustments to your photos. Other than boasting a number of photo editing tools, it also comes with its own layer masking features. You can paint over a certain part of your photo to create a layer mask, edit that portion the way you want, and save your photos in a number of formats once you are done.
Capture One by PhaseOne
In many ways, Capture One has taken over the popularity of Lightroom thanks to its compatibility with multiple file formats and its technically better jpeg processing. A lot of Lightroom loyalists have found themselves turning to Capture One in recent years, making it one of the best RAW photo editors for you mac.
Capture One has excellent capabilities when it comes to creating layer masks. You can paint over your images, use a gradient mask that ensures that your adjustments gradually merge into the rest of the image and don't stand out too much, and also use the excellent automated selection tool that makes sure that only your intended portion of the image gets selected. As with Lightroom, you can make any adjustment you want to your selection without altering the rest of the photo. You can also make more than one masks to edit each part of your image just the way you want.
Luminar by Skylum
If you are looking for a more intuitive and lightweight way to create layer masks over your images, Luminar is a good choice. It is a mac-only software that can be had for much cheaper than the others mentioned, and can be used either as a standalone program or as a plug-in for various image editors like Lightroom and others.
Luminar's best feature is its customizable interface. You can create 'workspaces' based on your own preferences and most used features to streamline the process of editing your photos. Just like with Lightroom and Capture One, Luminar also lets you paint over your images to create layer masks that you can later edit to your liking.
The process through which layer masks are created and edited works pretty much the same across multiple programs. What differs is how each program inherently works. Lightroom and Capture One are pro level RAW editors, which makes their interface and options a little complicated for first time users. However, Luminar is advertising itself as a professional image editor too, with support for RAW editing, but in a more user-friendly package. Whichever software you choose from these three for your mac computer, chances are you will get the features you need. The best way would be to give them a try and see which one you prefer, on whatever basis, as the image editor of your choice.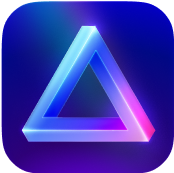 Advanced yet easy-to-use photo editor
view plans