Get unlimited freedom to create your best pieces of art with a huge software bundle from Skylum!
What comes to mind when you see the letters XXL? For many people, it means "super-size" and "extra special". When you add those letters to Creative Kit though, you know what's coming are fantastic possibilities for your photos. We've put together a new bundle with over $2000 worth of software, training, textures, ebooks and more to bring you our biggest offer ever. We want you to bring all of your artistic ideas to life. Meet Creative Kit XXL!
Here's what you get with a new XXL bundle:
1. Six powerful apps from Skylum
Photo editing is fun, exciting and inspirational when you have powerful and versatile software. Creative Kit consists of the following six applications that you can use on your Mac:
Tonality - for black and white photography
Snapheal - for removing unwanted objects from photos
Noiseless - for reducing digital noise in your images
FX Photo Studio - for applying filters, presets and frames
Intensify - for enhancing photos with one click
Focus - for creative blurring and focusing
These apps are only a small part of Creative Kit XXL.
2. Over 40 photo e-books, guides, and tutorials.
Here's a small sample of what you can learn from them:
How to choose your style in photography
How to select a camera and all the gear
All you need to know about locations, lighting
The story behind the photos of top pro photographers
How to process your photos: from beginners to pro
How to share the images with the world

3. Over than 1200 presets and sample RAW files from pro photographers.
This pack includes:
Pro presets for all six Creative Kit applications
Pro presets for Lightroom
RAW files from Dmitry Sytnyk
Dozens of textures for stunning effects
Unlimited freedom in photo editing

Frequently Asked Questions
How much does it cost?
You can purchase all parts of the bundle separately and pay $2000.00. Or you can take advantage of a new bundle and pay only $129.00. You save 93%.
What's the catch?
This bundle is available temporarily until June 1, 2016. It will no longer exist, that's why there's such a discount.
What if I'm not satisfied with the bundle?
Skylum software company offers a thirty-day money back guarantee. It means you will get a refund if something goes wrong.
Want more info? Visit the Creative Kit XXL page to get the whole story!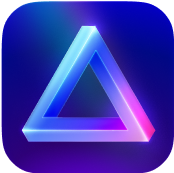 Advanced yet easy-to-use photo editor
view plans