Join Nicole Young as she uses LuminarAI to fix her challenging lighting issues.
You may find yourself with challenging lighting that you need to work around as you edit your images. This can be because you photographed in a shady area, but the sun is coming through in the background. How can you balance out the lighting in your image?
In this video, full-time photographer and author Nicole Young demonstrates how to do just that with Supercontrast in Luminar AI. She also uses other tools like Enhance AI and Vignette to bring out her subject.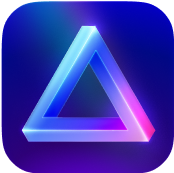 Advanced yet easy-to-use photo editor
view plans