Post-processing hasn't hurt any photos yet. As you know, one of the most popular photo editors is Lightroom, so that's what we're going to talk about today.
Portraiture is a rather complex genre of photography. Sometimes you have to edit the finished picture for hours. Today I'm going to tell you about the best Lightroom portrait presets that will help you create real photographic masterpieces without wasting a lot of time. Let's go!
Let's Look at the Definition
Well, before you start using presets, it's worth getting to know what they are. To put it simply, a portrait preset is a set of steps that allow you to change a photo. The point is that the sequence of these steps is already recorded, so you don't have to repeat them over and over again to get the result.
The preset pack can make the life of portrait photographers much easier. It allows you to edit a photo in a matter of seconds. Of course, you can easily find Lightroom portrait presets in different styles, so it all depends on which one you like best.
How to Use Portrait Lightroom Presets?
Follow this short instruction, you are sure to succeed:
Pay attention to the navigator menu. This is where the presets are located. By the way, you can always see what the finished picture will look like. Just hover your cursor over it and you'll see the final result right away.

It is not always possible to achieve the perfect result with one click. If this is your case, you can apply presets for portraits and then adjust the saturation, hue, and white balance.
29 Best Free Lightroom Presets for Portraits
So, we're done with the definition and application, and now it's time to move on to the presets themselves. I've prepared for you a list of the best ones that are definitely worth trying!
1. Color Pop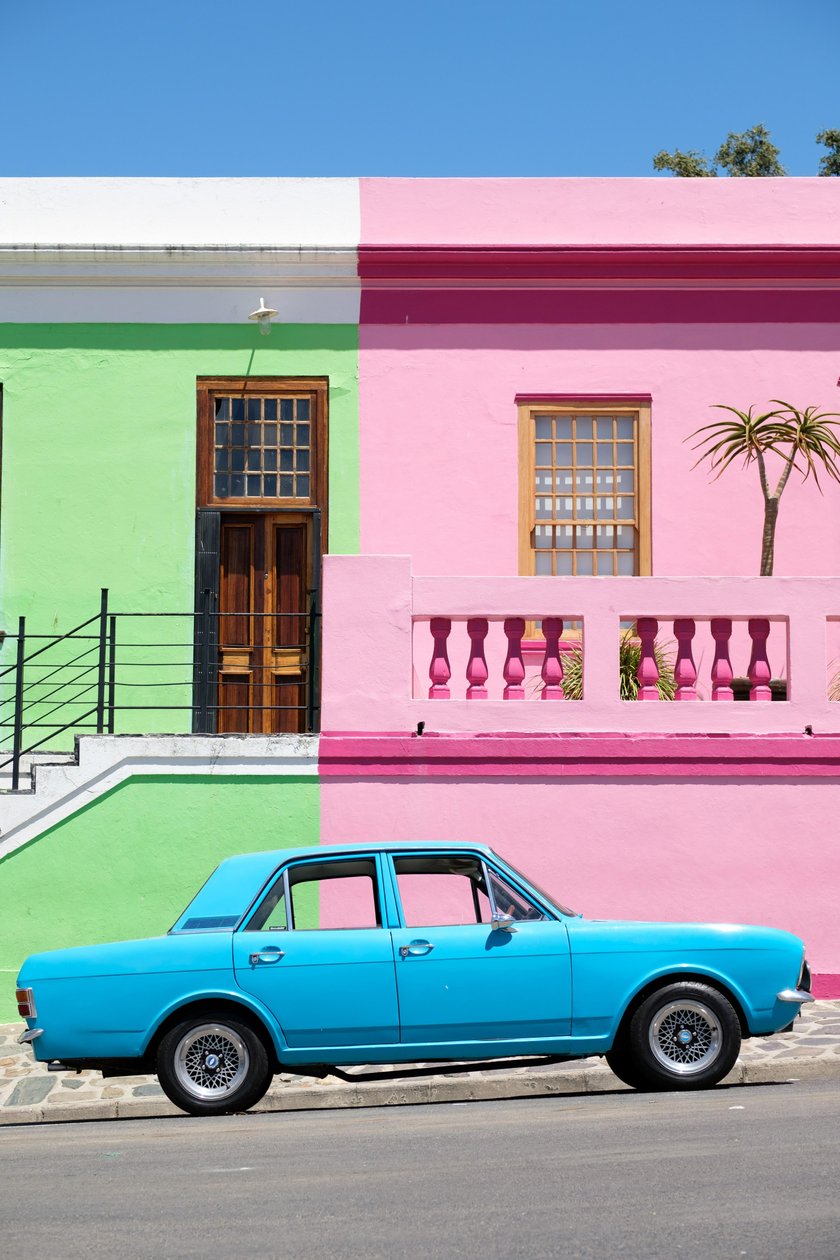 This is one of the best Lightroom presets for portraits that will give your images new life. With it, you can quickly and easily make the colors brighter and sharper. It's also great for wedding photos.
2. Vintage Portrait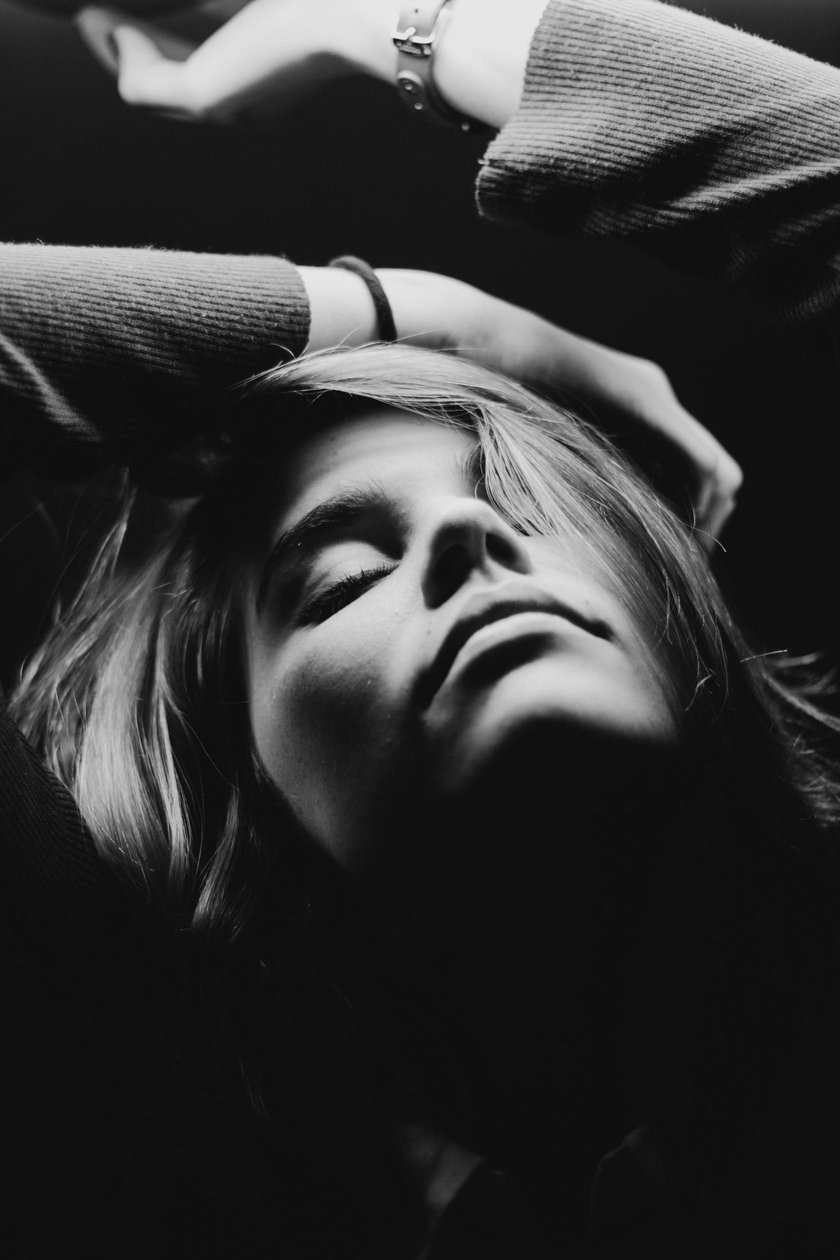 Do you like vintage pictures? I do very much! This one of the best Lightroom presets for portraits is intended to do just that. allows you to give your photo new life in a vintage style. Try it and you won't regret it.
3. Escape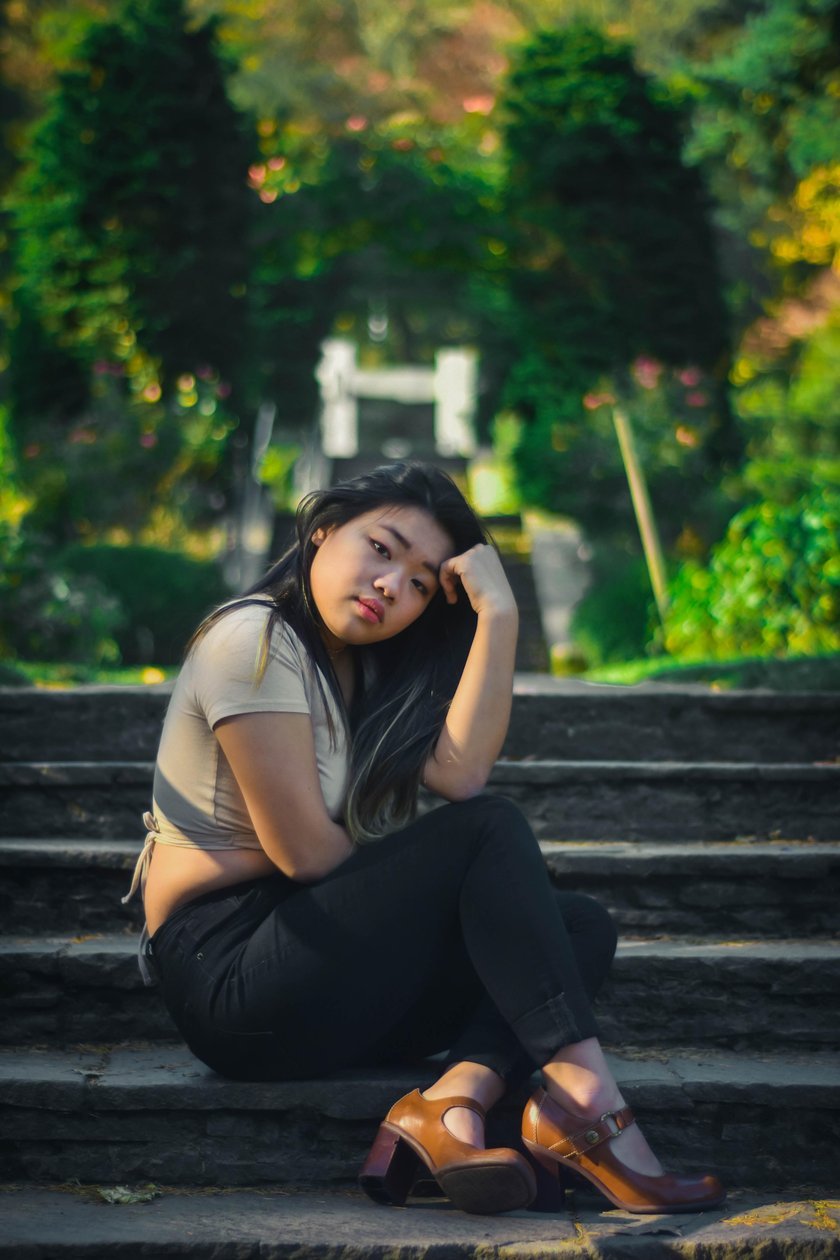 Want to make your photos warmer and more saturated? Try this preset! It's perfect for photos taken indoors and outdoors.
4. Simple Way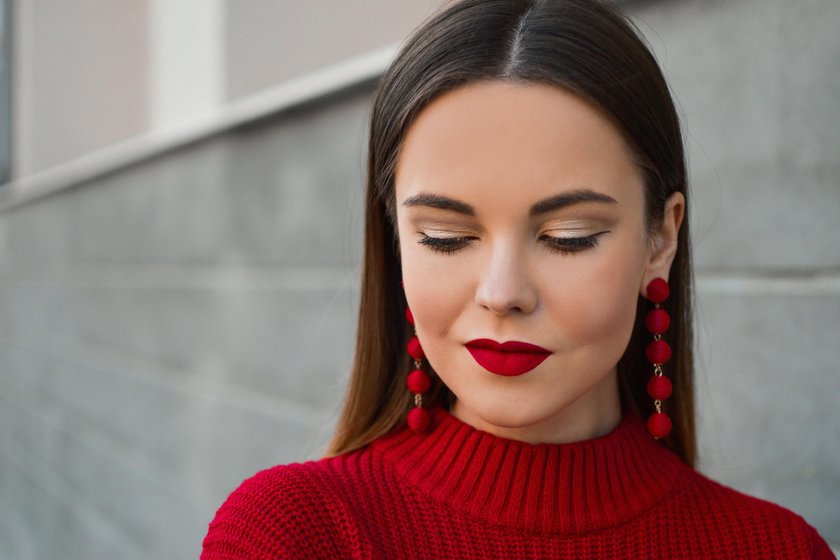 This is one of the best Lightroom presets portraits for those who want to make their photos more elegant. The whimsical tone gives the impression that the picture is published in a glossy magazine.
5. Shadowze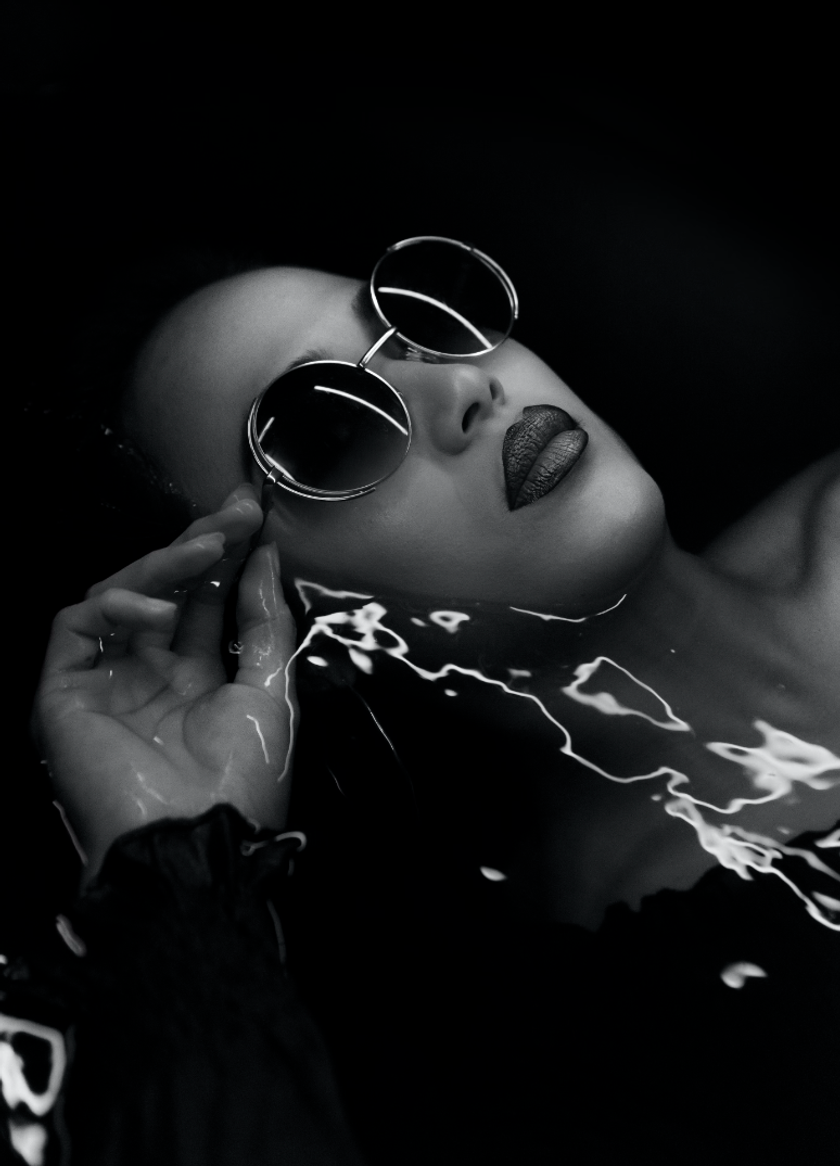 When you do your post-processing, don't forget the shadows. You should remember that darkening them will make the contrast stronger, and vice versa. This preset is great for black-and-white pictures because it makes them moodier.
6. Insta Look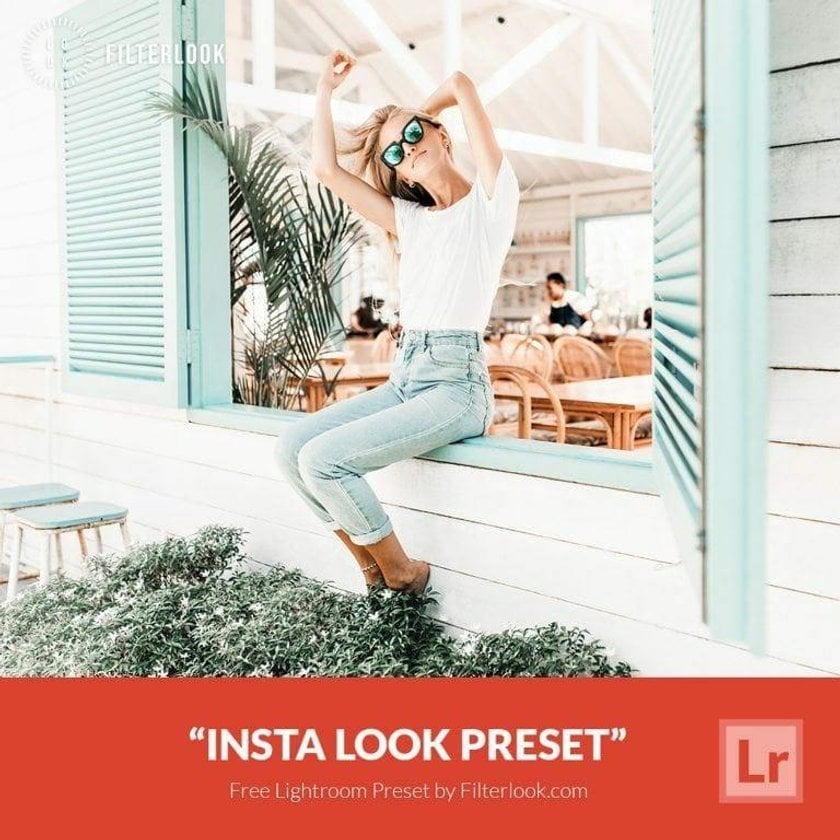 Want to give your photos a unique look? Then be sure to try this one of the best Lightroom presets for portraits! It's often used by photographers who post pictures on social networks.
7. Fashion Film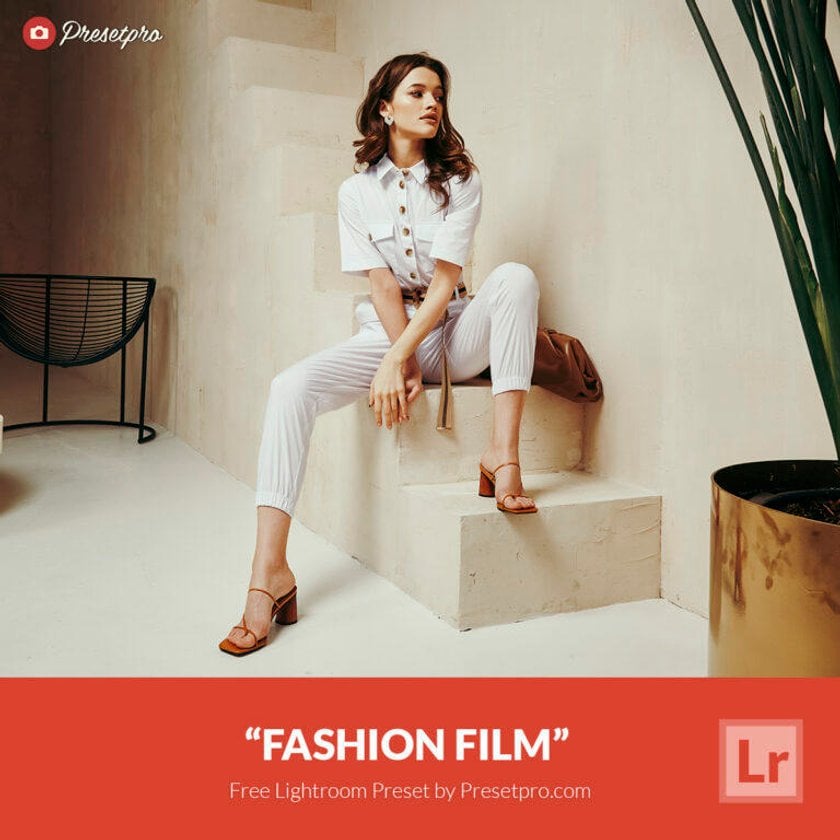 This preset is good if you want to give your photos a film look. It softens the hues, so your picture will look as if it were a movie poster. It's most often used for urban portraits, but you can always come up with something new!
8. Fuji 100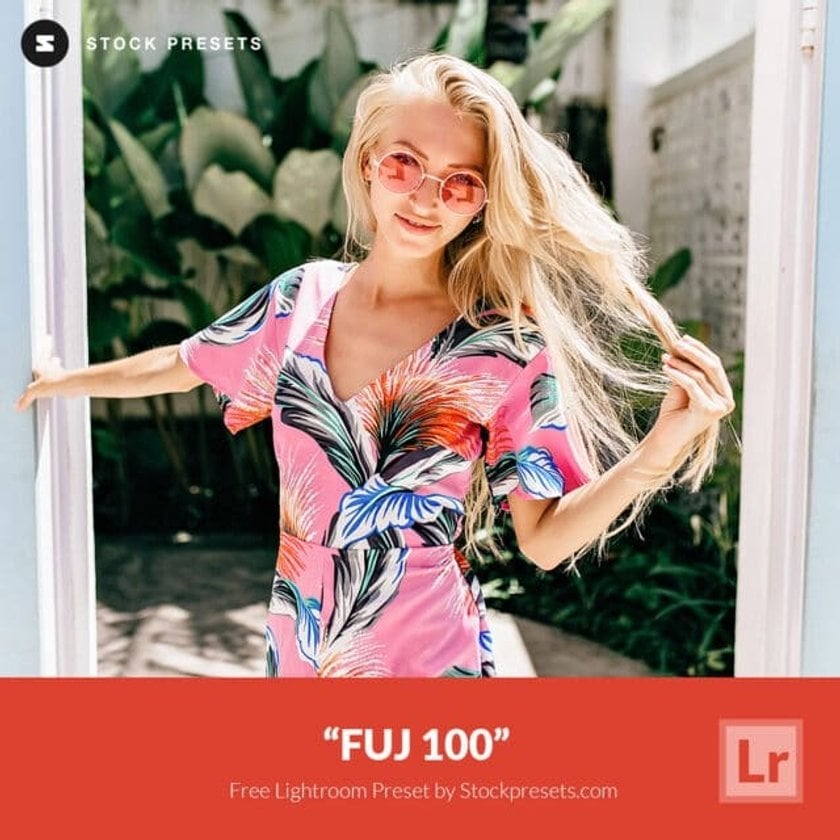 This is one of the best Lightroom outdoor portrait presets. Choose it if you want to make your photos brighter! It also increases the sharpness of colors. By the way, it was inspired by the Fuji 100, which is one of the best film cameras and is still popular today.
9. Take A Vow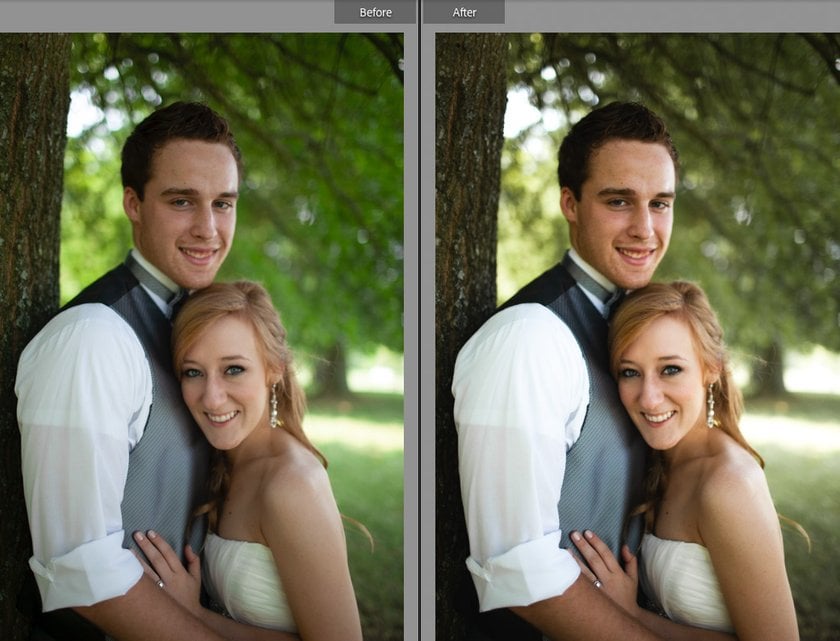 When we're talking about wedding photography, you just can't do without this preset. It softens the hues, so your pictures will look more tender. Believe me, soft pastel tints can convey all the love inherent in this important day.
10. Sweet Tones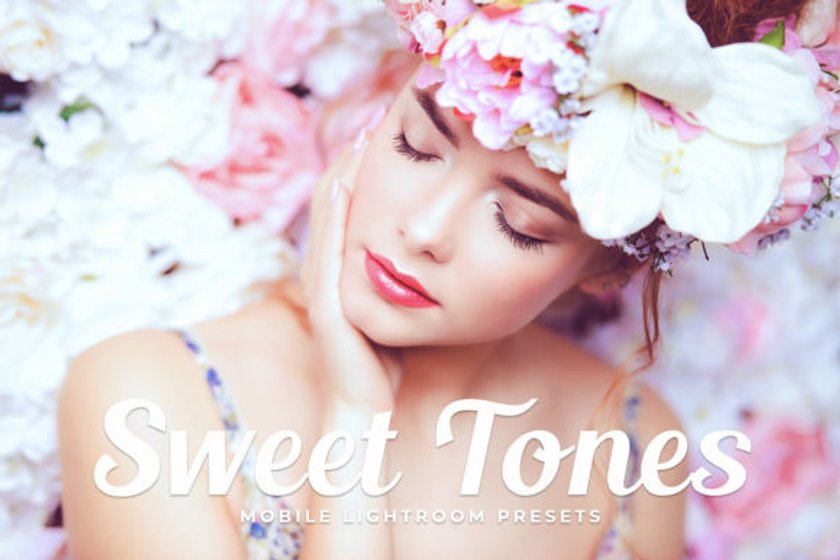 Do you like tender and sweet photos? Me too, that's why I often use this one of the best portrait Lightroom presets. It allows you to convey the mood, and it also works with desktop and mobile versions of the photo editor.
11. Light & Airy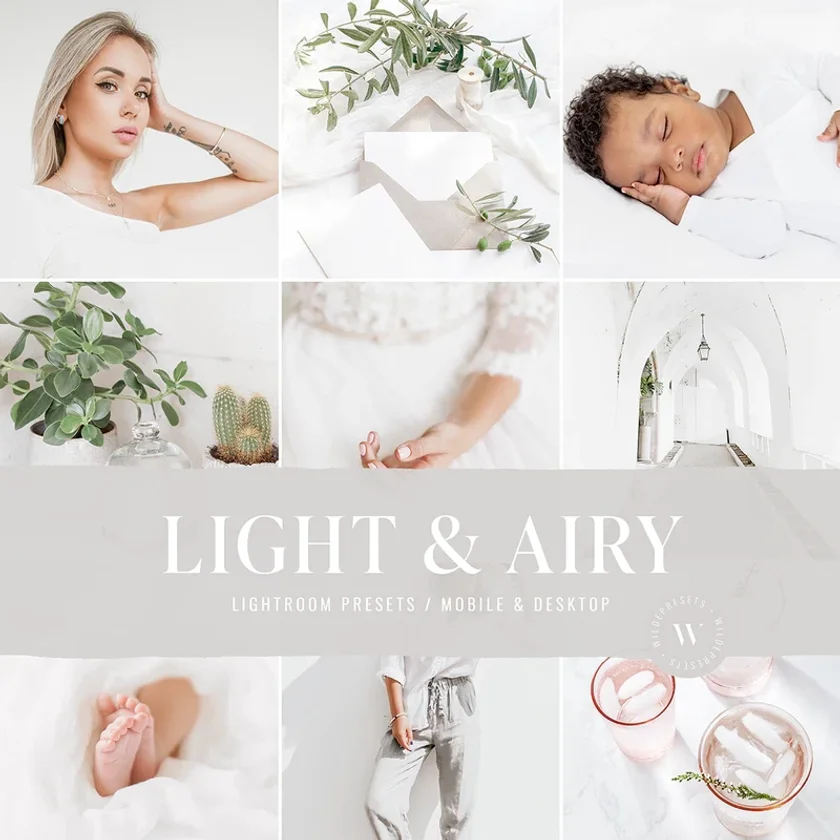 Make your photos brighter and more natural with this preset. It gives portraits a softer light, so you get great outdoor pictures.
12. Mastin Labs Portra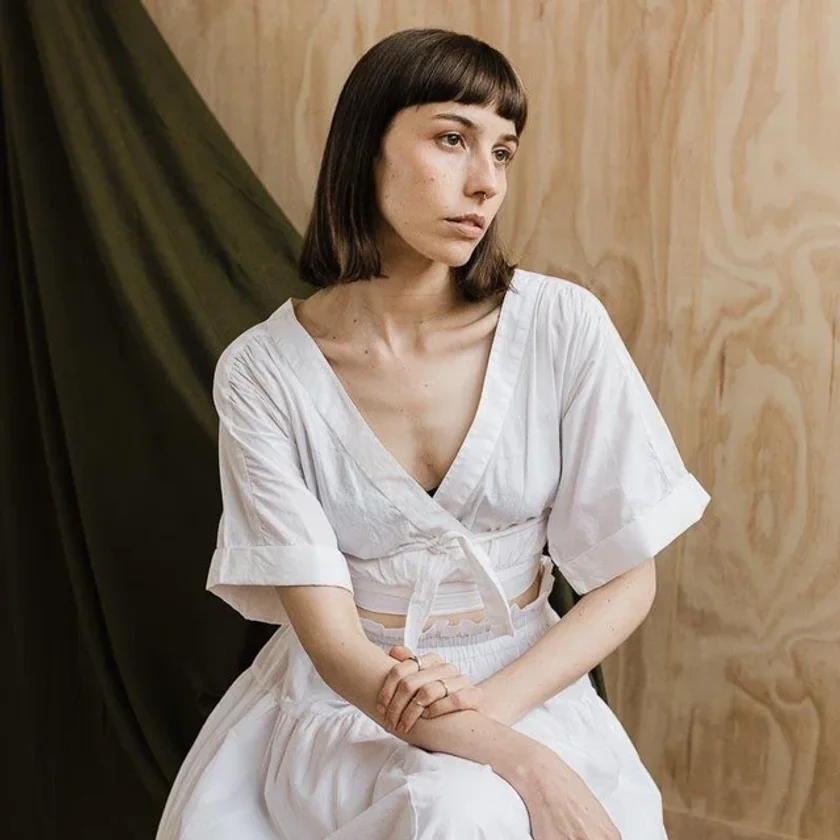 Without exaggeration, this is one of the Lightroom presets for portraits that you should definitely try. It's great for giving your photos clean, warm tones and luminous skin. It allows you to see what the picture will look like with different ISO values. The package has a choice of three different film images – Portra 160, Portra 400, and Portra 800 - and with each, you can apply a one-step or two-step look.
13. Dark & Moody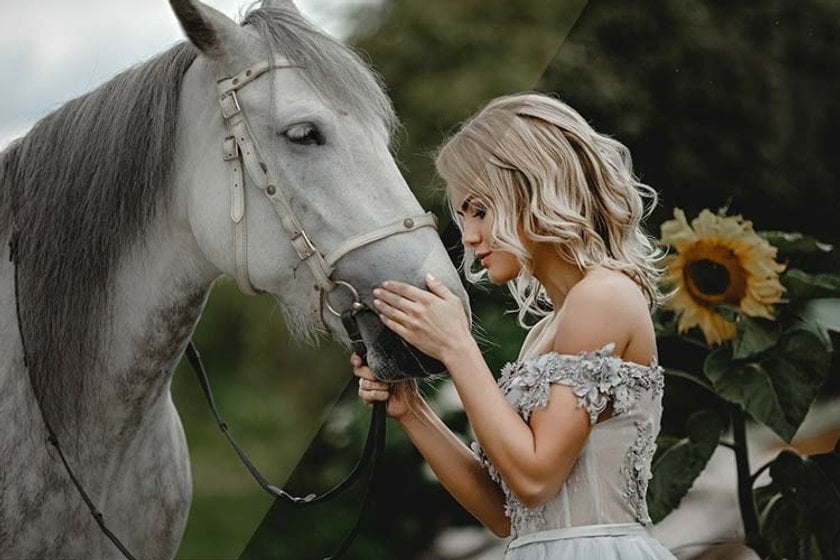 If you like darker photos, then this preset is a great choice. You can use it to adjust the brightness to create a moody look in your pictures. Combined with the soft colors it will give a stunning effect.
14. Calvia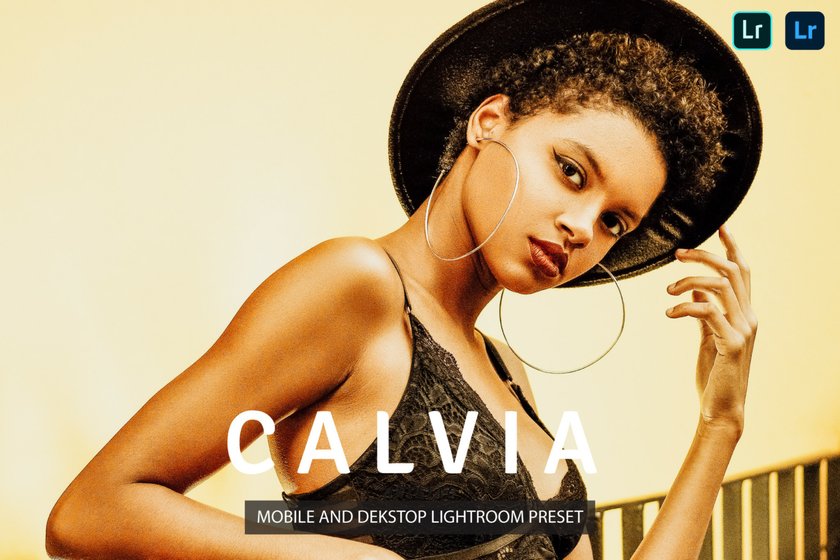 One of the best portraits presets for Lightroom that will give your photo a magazine look. It allows you to emphasize the brightness of your eyes and hair color, as well as give a touch of luxury. Great for those who would like to see themselves on the cover of a glossy magazine.
15. Cyberpunk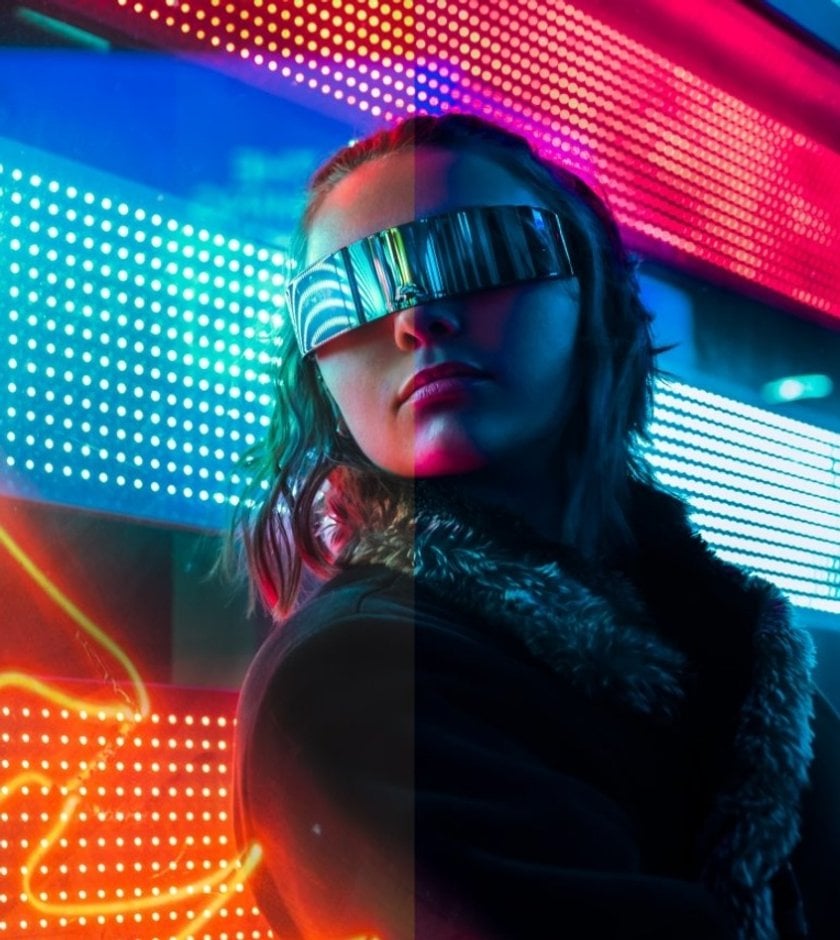 This preset lets you look and feel like a real cyberpunk hero. It's perfect for your unique Instagram feed. This preset is especially popular with fashion and style bloggers.
16. Bearded Man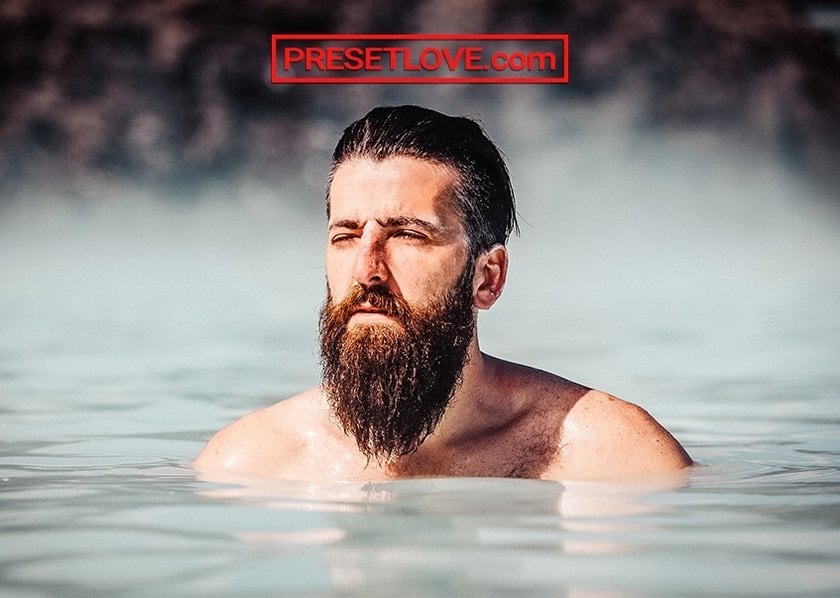 This preset was created especially for men. It emphasizes facial features, like beards, as its name says. The experts say it's one of the best Lightroom presets for outdoor portraits and I couldn't agree more.
17. Pink Sapphire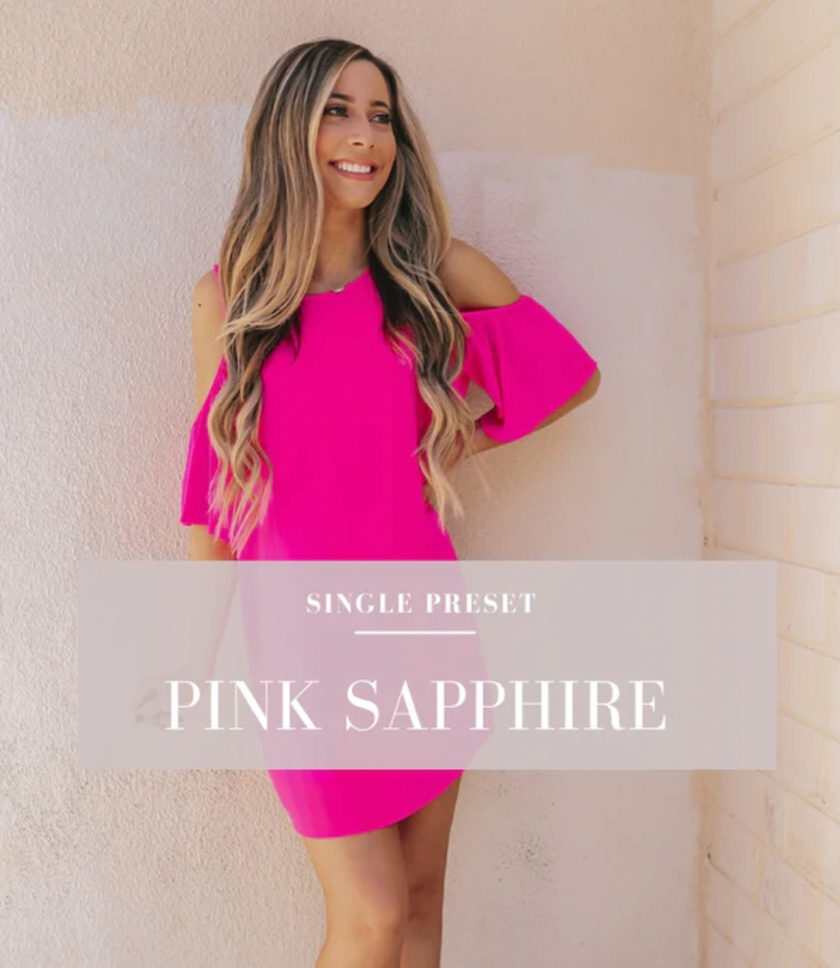 If you like bright colors and high-contrast photos, this is your choice! This preset will also add color and light to your pictures, making them incredible. Make your dreams come true with a click!
18. Millennial Pink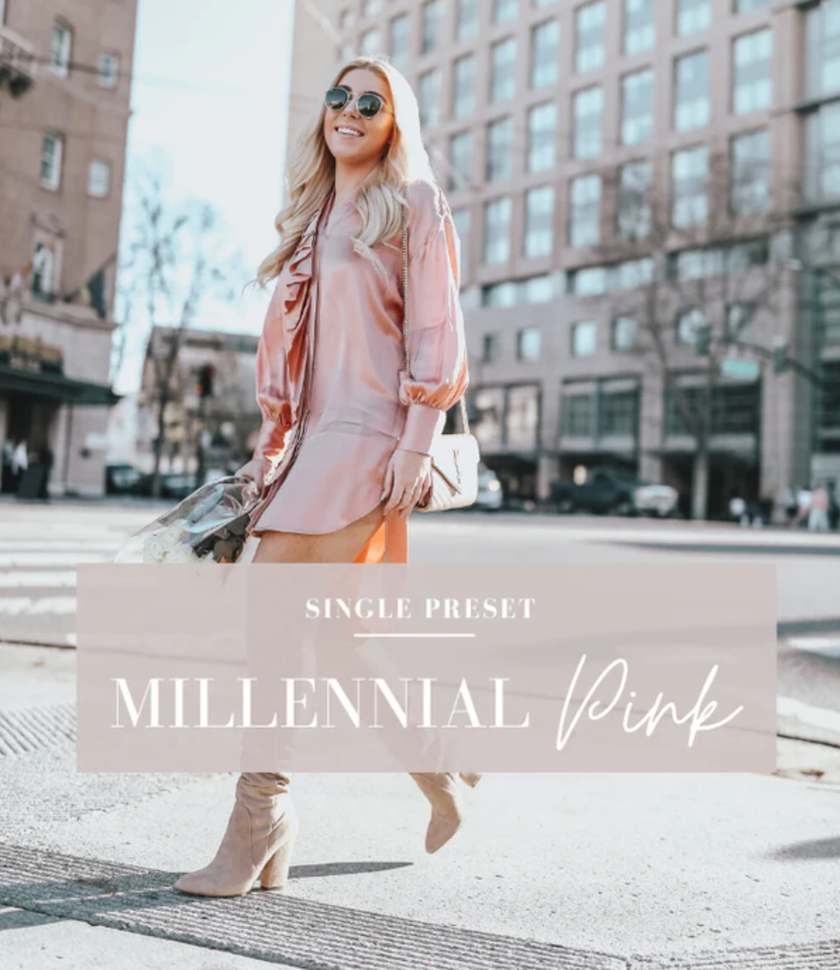 According to many women, this is one of the best presets for portraits. No wonder, because it creates great photos with shades of warm golden glow. You should choose it if you prefer natural colors with a touch of vintage atmosphere.
19. Pure Lightroom Preset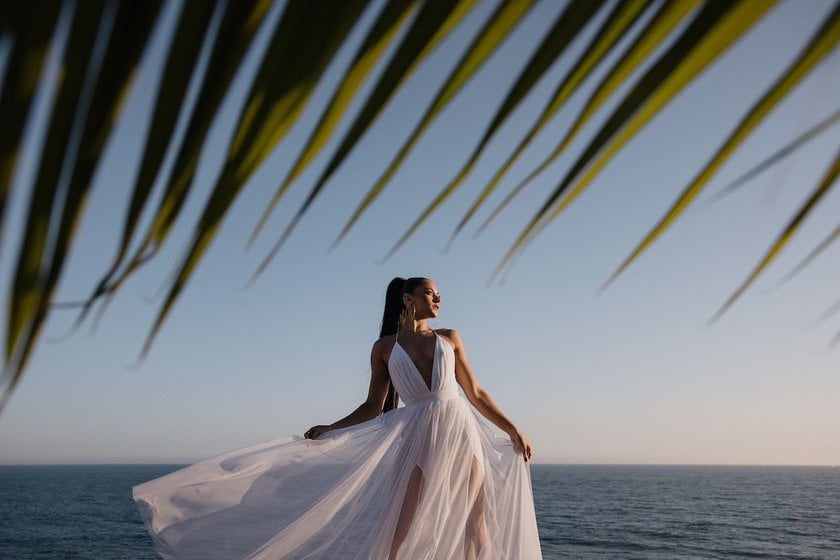 Are you tired of dull colors? Then you should definitely try this preset. It gives you the opportunity to bring out the beauty of a picture and give it the vibrant color and clarity it deserves. It is designed to beautifully enhance the true colors in your photos with a clean, bright, and high-contrast finish.
20. Hopscotch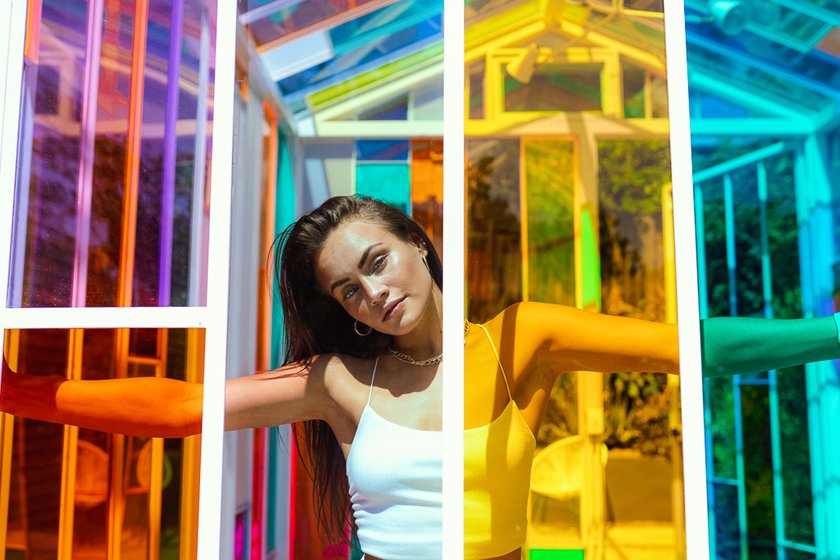 These free Lightroom brushes for portraits just take colors to the next level. Forget about dull photos, because now you can use this preset. Great for bold photographers who are not afraid to experiment. The workflow is very simple. Make just one click and enjoy!
21. Faded Portrait
Another option for those who prefer the retro style. You can make your photos unique with this preset. Plus, you have a wide range of possibilities, since it can be applied to RAW, TIFF, and JPEG files.
22. Palawan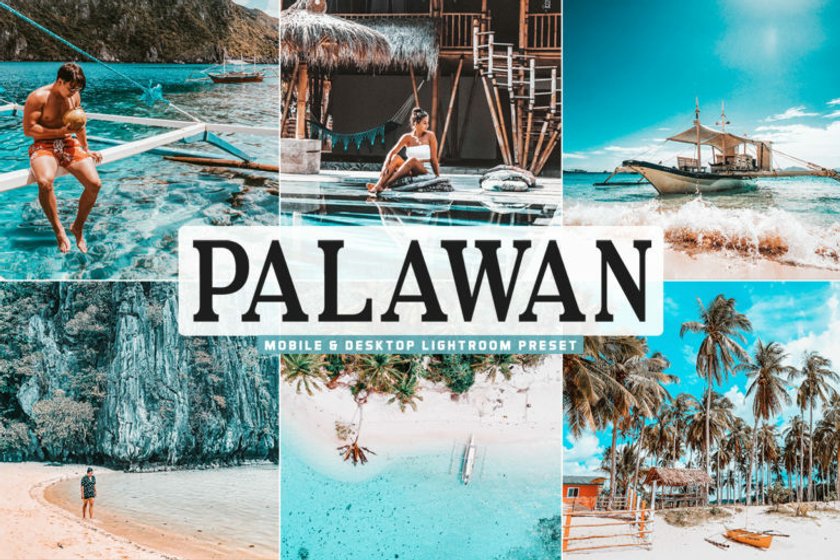 Want to spend less time editing and more time photographing? Then this preset is perfect for you. It gives you the ability to add beautiful filters, a modern contrast effect, a watery look, beautiful color, and natural tones to your photos in a few clicks. Many fashion bloggers use and recommend it.
23. Contrast Noir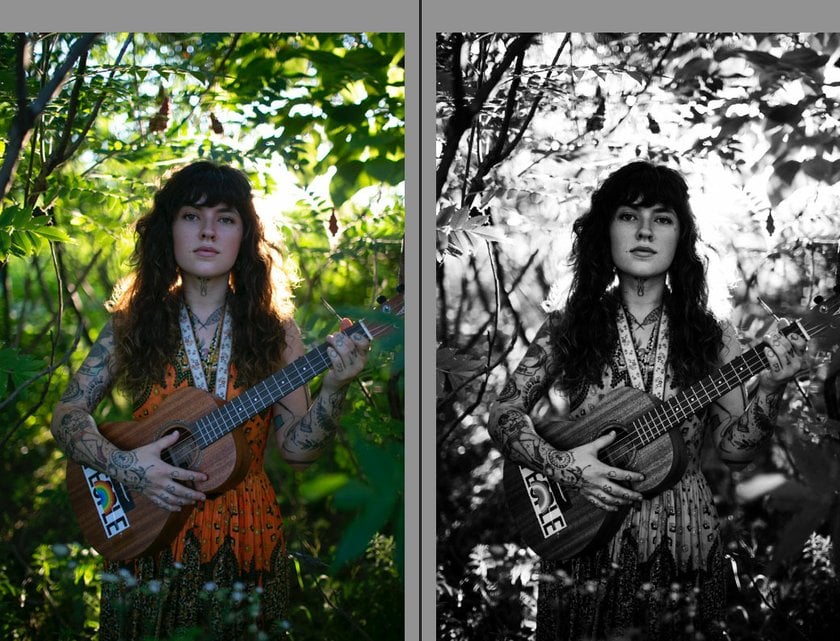 This preset has a timeless, elegant style that looks great with portrait photography. The high contrast and black and white color are perfect for your photos. Don't limit your creativity in editing and turn any shot into an incredibly eye-catching black and white portrait. There's an emphasis on contrast, detail, as well as highlights, and shadows.
24. Slumberland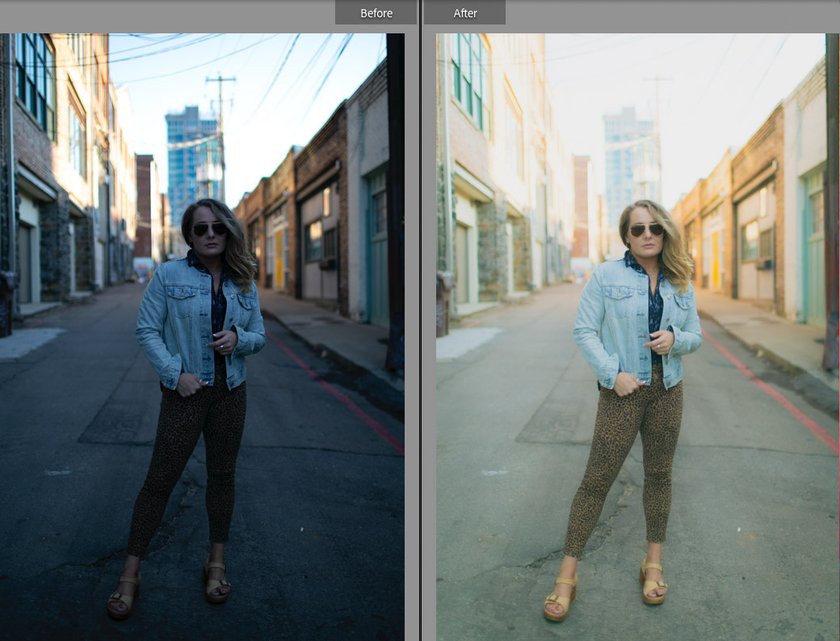 This is a great solution if you need to achieve a more fancy look and bright sunny highlights for your photos. You get a similar effect thanks to lengthened exposure and increased brightness. You should definitely try these Lightroom presets for family portraits. Slumberland can also be applied if you notice that the picture has turned out too dark.
25. Seeped in Sepia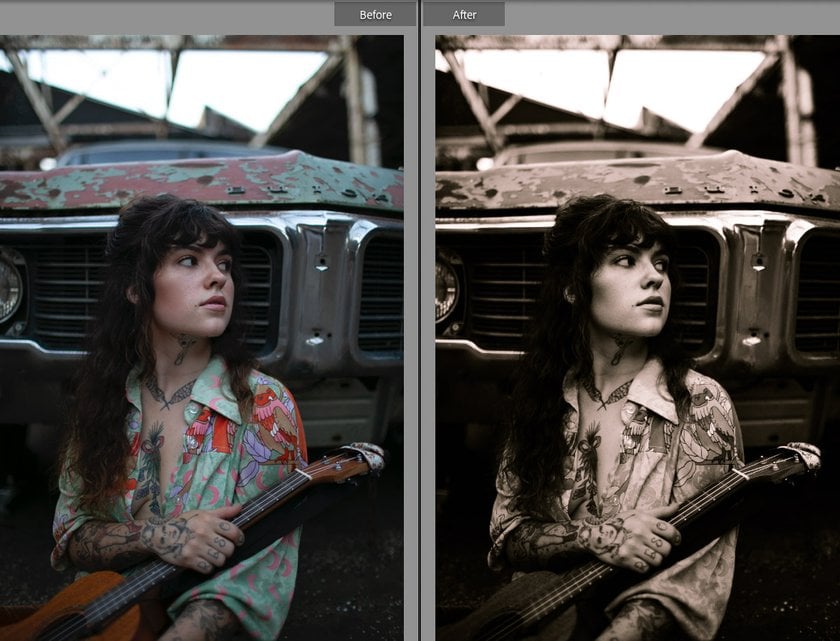 If you enjoyed looking at old photo albums as a child, you'll probably know what this preset is about. Only beautiful sepia photo effects are used here, so it's a classic. Another benefit is that the preset takes the noise and clutter out of the background, putting a beautiful emphasis on the main subject. It looks great with portraits, so be sure to give it a try.
26. Free Moody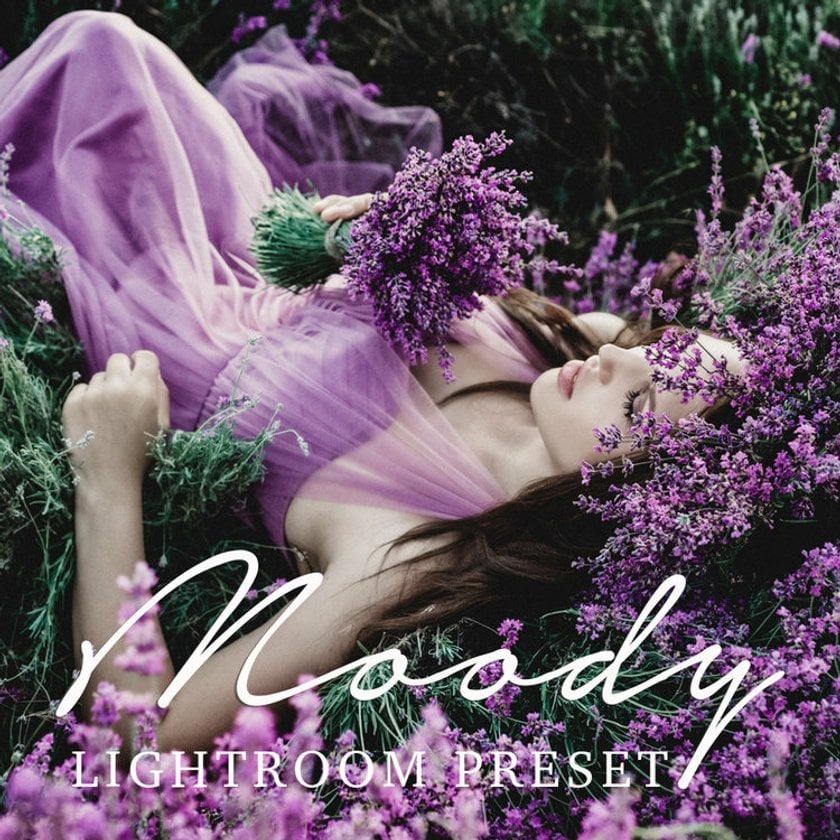 It's a great option if you're using the mobile version of Lightroom. The preset is dominated by moody halftones, velvety blacks, deep contrast, and rich movie-inspired hues. Now you can create incredibly atmospheric portraits using not only a professional camera but also your phone.
27. Soft Dream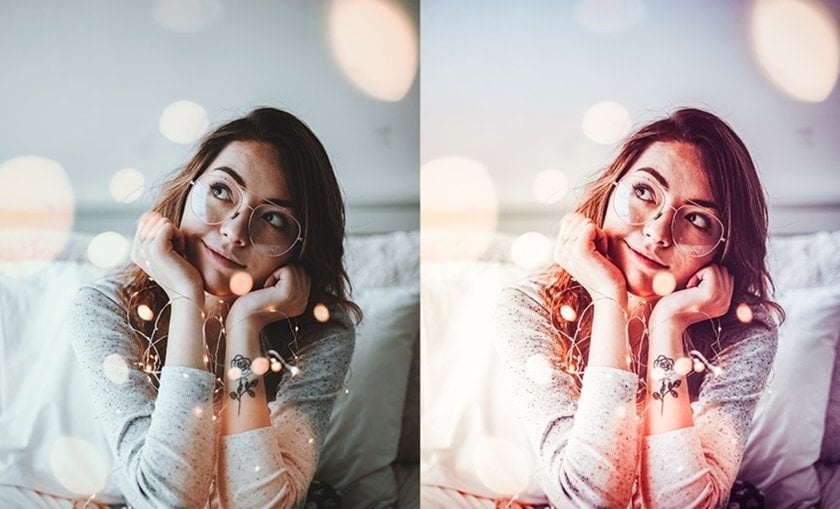 Add amazing and fantastic colors to any photo in the portrait genre. The preset works well with the modern style of photography because it enhances the saturation of colors, adding warmth and brightness. It also adds purple and violet hues to images. The style is both playful and elegant, also perfect for portraits.
28. Hollywood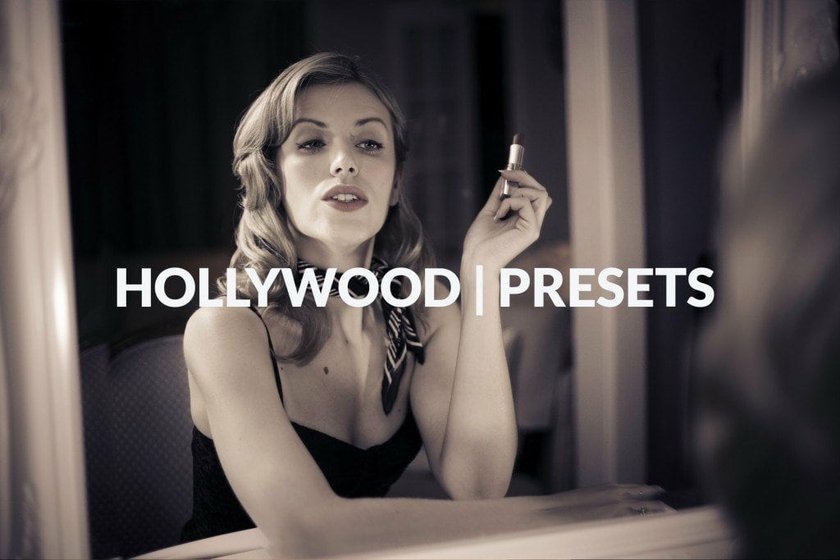 Thanks to this preset, any model will look like a Hollywood star. It looks incredibly elegant and beautiful with portraits.
29. Modern Film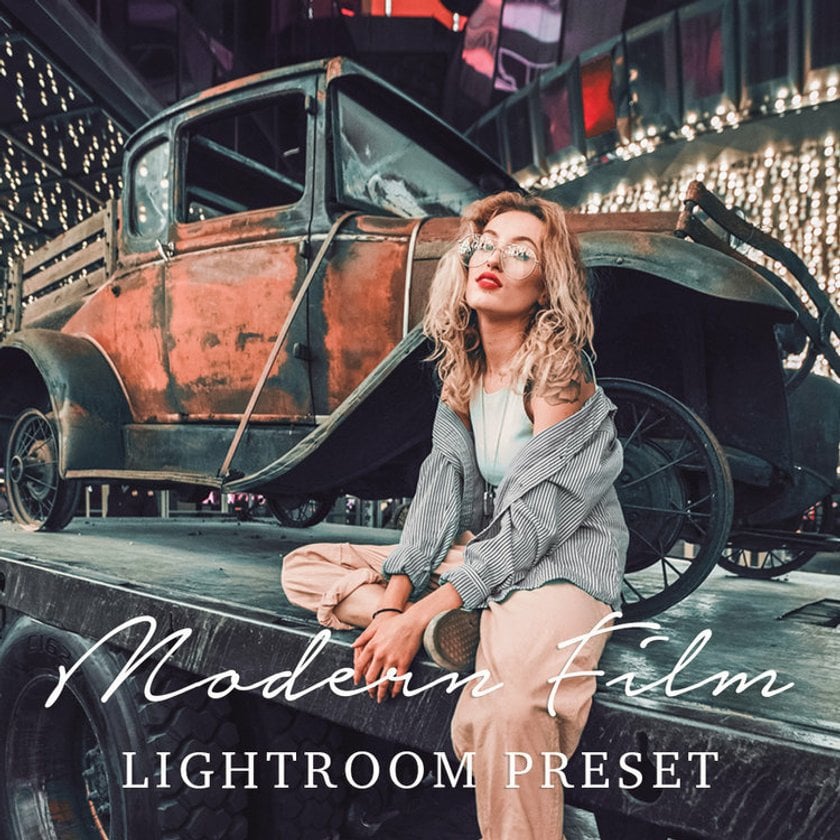 This beautiful free preset with high contrasts and bold colors will create a tinted film photo in just a couple of clicks. You can even use it for the mobile version of the photo editor, which is very convenient. Thanks to this preset you can process a whole set of portrait photos from a photo shoot in a single style. That way you can optimize your workflow and always get great results.
Luminar Neo Presets for Portraits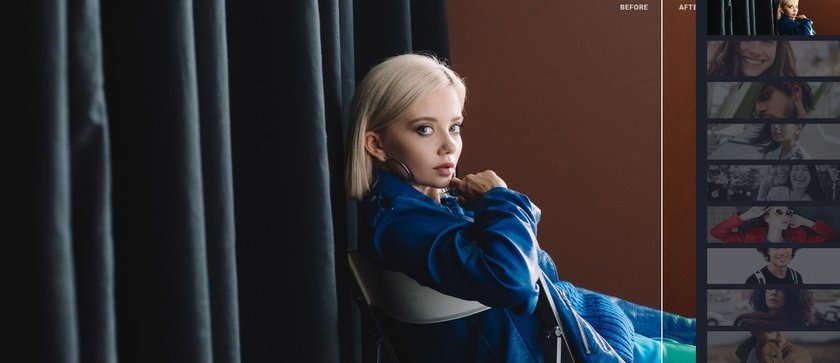 If you want to give your portraits a great look, you don't have to use Adobe software. There is another editor with a simpler interface and an extensive set of professional editing tools. We suggest using Luminar Neo, it also has beautiful portrait presets and everything you need for post-processing.
In Luminar Neo, all the presets are categorized, so you can easily find many options for the portrait genre. So you can dramatically enhance the look of your models by accentuating their natural beauty.
Conclusion
Presets can be compared to filters. There are settings for light, tints, detail, and other effects. Presets simplify the process of editing, they can be applied to one or more photos. This is especially useful when you need to process photos from one series.
The main advantage of presets over filters is that the settings of the applied preset can be adjusted for a particular picture. For example, if a preset is perfect for one photo, but makes another photo too dark, you can adjust the brightness. There is even a trend among photographers to save their processing into presets and sell them, but you can also find many free versions.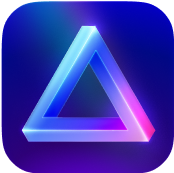 Advanced yet easy-to-use photo editor
view plans