Are you already a photographer and want to learn portraiture? Or do you still need to become an official photographer, but first you want to choose your unique style? In this article, you can decide if this is your style or should look at a different one.
Modern photography is classified into many types and genres. Portraiture is considered to be one of the oldest and most popular forms of photography nowadays. A professional portrait photographer is an expert in the sphere of photographic art. His major task is to capture and convey in the shot the emotions, mood, and inner world of the person in front of him. And although millions of portraits are flying around the web, the only ones that really catch the eye are the ones where the photographer was able to see something that most people didn't. These are the brightest pearls that indicate a talented portrait photographer.
What can a portrait be? It all depends on the wishes of the client or the photographer. Now it's time to tell you about the greatest portrait photographers of the past and present.
Famous Portrait Photographers from History
Before you read the list of famous photographers who made professional portraits, let's discuss our topic a little more. Each of these lists worked in a unique style, but the basis was the same.
What kinds of portraits exist:
Parade;

Chambered;

Costumed;

Collective;

Miniaturized;

Historical;

Portrait Walk;

Familial;

Self-portrait.
Now let's go back to the famous artists of the past.
1. Dorothea Lange (1895-1965)
Dorothea Lange was one of the best-known portrait photographers who became famous for her photos of life in the United States during the Great Depression. She made a huge contribution to the development of documentary photography. She became known precisely as a documentary photographer and photojournalist, thanks to her photos of people's daily lives and the reflection of their problems in them. These images were published in the media and helped those who were in need.
2. Fеlix Nadar (1820-1910)
Gaspard Felix Tournachon, or Nadar, is a french photographer, caricaturist, inventor, and writer who helps represent France in the 2-nd half of the 19th century. Nadar had many talents, such as being a dramatist, a respected painter, and a writer, but none of these gave him enough of a livelihood. So he tried to take better and turned to photography. He started by opening a photo studio. Nadar became known for Nadar's Pantheon. It was a huge lithograph made up of 240 caricatures. The style of his portraits was simple and austere. He always tried to bring out the individuality of each model. He patented the idea of photographing from a balloon in 1858. For the rest of his life, he wrote books and worked in his own photo studio.
3.Oscar Gustave Rejlander (1813-1875)
The creator of the "headless" genre is considered to be the British photographer of Swedish origin, Oscar G. Rejlander. He was the founder of artistic photography and photomontage. Until 1853 he was engaged in painting and lithography, and from 1853 photography conquered his heart. Hе quickly learned the basics. He also came up with the idea of combining several negatives into one photo. He worked on the idea for a long time. Over time he was able to achieve the desired effect and appeared as a headshot separately from the torso. It showed what a creative portrait photographer he is. That was the end of his experiments with editing, but other photographers had already picked up the idea and continued to satisfy clients.
4. Diane Arbus (1923-1971)
Diane Arbus is a famous American photographer, one of the major figures of critical photography, and one of the most influential photographers of the 20th century. She is known for her "real" photographs, with all their flaws and imperfections. Trying to find her style, she realized that "extreme" photos were what she needed. Her portrait subjects were people on the street, with abnormal appearances, political refugees, and deviants. The main characteristic of her work is psychological depth and a special interest in marginalized subjects. The subject of her photos was the disruption of the usual order of things. Magazines were interested in Diana for her radical view.
5. Philippe Halsman (1906-1979)
Halsman was one of the most famous celebrity photographers. He was the founder of surrealism in photography. He amazed the public with his clear, honest photographs. His series of photographs "The Leap" amounted to more than 200 portraits of celebrities making the leap. He was also known for his friendship with Dali. They worked together for more than 30 years, realizing the artist's ideas in photographs.
6. Yousuf Karsh (1908-2002)
Yоusuf Karsh is a famous Canadian photographer of Armenian origin, famous for his psychological portraits of statesmen, artists, writers, and scientists. He did not use colorful backdrops or curves of drapery. He created backgrounds with light, adjusting them individually for each client. He tried to expose the soul of his character and ignite the emotions of the viewer. He photographed the best of the best. And he was the best of the best in his work.
7. Irving Penn (1917-2009)
Irving Penn is an American photographer who became known for fashion and portrait photography. He worked for a long time with different magazines, did advertising shoots for famous brands, and his work has been exhibited in the world's most famous museums.
Irving was best known not only for his fashion photographs but also for his strange still-life and ethnographic photographs from all over the world. He was the first to photograph his models against a gray or beige background, as well as in the construction of vertical angular backgrounds. He was very attentive to details and the sense of each shot. Irving Penn can in all honesty be called not only the best model portrait photographer but also an excellent artistic portrait photographer.
8. Arnold Newman (1918-2006)
Arnold Newman was a pioneer of the genre of "natural posing". His characters posed in comfortable environments, with things that told their story. For each person, he chose an individual environment that told about their life, character, or profession. This type of photography was called environmental portraiture or photographing people in their natural surroundings. Throughout his life, he worked with a huge list of famous people. His pictures have been seen even by those who have little interest in art photography. Newman left not only an artistic legacy but also a memory of people who meant a lot to our world. His pictures allow us to learn more about these people than they could ever tell us.
9. Henri Cartier-Bresson (1908-2004)
The great French photographer went into history as a genius street photographer, a classic of photography, and a legendary photo reporter. And he didn't have any cool equipment. All his life he shot with a small, simple camera Leica 35 mm with a 50 mm lens. One of the best portrait photographers considered that a masterpiece should be created in your mind, and a picture should be formed before your eyes. Every photographer has his own signature. Bresson's signature was the Decisive Moment. This is the emotional peak of a particular moment, which the photographer managed to catch. Without luck and flair, it was better not to get into this style.
Also, his signature was "invisible photography." He didn't like staged pictures, he liked real life in front of him. His characters had no idea the lens was watching them. The master liked to show the truth in its purest form. He knew how to choose the right moment to reveal the full range of emotions. Cartier-Bresson reached maximum popularity in the fifties of the last century. He exhibited in many countries in Europe, Asia, and America, his pictures were placed by famous publications. The photographer worked productively until the early seventies, and then almost all of his attention was devoted to graphics. He picked up a camera only to shoot a portrait or capture a particularly interesting scene.
10. Richard Avedon (1923-2004)
This American photographer's portraits have always been known for their simplicity and complexity at the same time. He was a master of modeling and documentary photography. But his portfolio includes not only portraits of celebrities, and politicians, but also artist portrait photography. He began his creative journey at the age of 12 and has been constantly evolving ever since. He always used a white background, focusing entirely on the model. By the way, he chose both ordinary people and celebrities as models. His models were always full of emotion and movement. They laughed, jumped, and acted carefree.
Separately, let's talk about the album American Starfall, which was criticized immediately after its release. In the album were pictures of people with all their faults. There was only one subject on the white background, facing the lens. The master did not hide their flaws, but rather accentuated their age, wrinkles, and any defects on their face. These photos were as realistic as possible and people didn't like them. This album was only accepted many years later and the work was called groundbreaking and genius.
Every photographer of the past and present contributes his or her part to the development of photography. Portrait photographers of the past have created styles and inspired the next generation.
Modern portrait photographers
Modern portrait photographers, like their predecessors, are making their name in the history of photography very rapidly. You can see their pieces in the most popular museums and magazines.
1. Steve McCurry
The first thing that comes to mind when you call the name of this American photographer is Afghan Girl. But of course, this is not the only image that made Steve McCurry famous. He has dozens of magazine covers, lots of published books, and countless exhibitions around the world. McCurry was the first to look at the military conflict from an "uncomfortable" angle. The photographer believes that the most perfect pictures are obtained in the most difficult situations. McCurry is the author of photos from numerous hotspots, he has shot wars in
Lebanon;

the Philippines;

the Persian Gulf;

Cambodia.
He's been in tough situations, but he's always come out of them dry and with proof.
McCurry, according to the unanimous opinion of his colleagues and admirers, is best at blurring the distinction between hard reportage and art photography. He combines compositional harmony with expressive realism and tells stories with his camera that are self-explanatory, coherent, and visible to viewers regardless of nationality or social group/
McCurry is an excellent observer and a leading master of the street genre. His reportage shots look effortless, with a casual grace and a sense of the caught moment. One of the photographer's main tools is color. It brings additional meaning to his work.
2. Annie Leibovitz
Annie is one of the most famous portrait photographers in America. She is known as one of the best celebrity portrait photographers. She has worked with famous people. One of the top portraits in her collection is the lt portrait of John Lennon, who has murdered a few hours afterward. Her courage, unique poses, and lighting techniques have brought her popularity. Annie has always managed to remain unnoticed and perfectly catch every movement. She is not afraid to tell the stars what pose to take. For her, they agree to do anything.
3. Lee Jeffries
Lee Jeffries' special emphasis is considered to be sharp focus and close-ups. By playing with the lighting he enhances the lines of the face. His photos are eye-catching and unmistakable. His shots of homeless people are now famous all over the world. With each model, the photographer gets acquainted, talks, and learns about his life. After all, without understanding the human condition it is impossible to convey the depth and poignancy of the story in the picture. All his photos are in black and white because the color distracts from the most important thing – from the person in this photo and from his story.
Lee Jeffries draws attention to his work through social media. He dreams of an outstanding shot that, like a magic wand, would be able to attract public attention and change the fate of these people.
4. Peter Lindbergh
Peter Lindbergh is one of the fighters for natural female beauty. In his opinion, every woman is perfect in her own way. He does not use retouching, hairstyles, or a lot of makeup in his shoots. He uses a black-and-white style to bring out more of the depth and beauty of his photos. He went through many obstacles to first become a photographer and then a popular photographer, to prove to everyone that he takes the best portrait photography.
5. Jovana Rikalo
Let's dilute such serious photographers with a fairy tale thanks to Jovana Rikalo. This is a young photographer from Serbia, who has already managed to charm many people with her gentle, mysterious, fairy-tale photos. She very successfully combines nature, the mood of the person in the frame, and natural light. Jovana considers herself a digital artist and a "big dream portrait photographer". But she does not have spontaneity. First, she draws a future sketch, then she finds a model with a unique beauty (big bright eyes, beautiful hair, freckles), and chooses a romantic delicate outfit and location. And then the magic begins. Each photographer has the right to choose his own pace and order of work, the main thing is the final result.
6. Martin Schoeller
Schoeller began his photo career as an assistant for Annie Leibovitz, from whom he was able to learn all the technical aspects of lighting. What sets him apart from other photographers is his close-up style and the light settings that enhance the intensity of the photo. Over the years, models of different professions and social statuses have visited his studio. But technique and lighting remain the same for all. He is also known for his work with celebrities. It is thanks to this work his portfolio includes not only photos for magazines, but also close-up photos of famous people. That is, for each commercial shoot he prepares three things at once:
a beauty portrait;

a conceptual portrait in the environment;

a close-up series.
And not a small important point that Schoeller talks about is communication. The person in front of him must be set up for sincere reactions and that is the task of the photographer.
7. Philip Edsel
Philip Edsel is a fashion photographer who has chosen a sports direction. He works with huge sports brands. His style is unique: he captures people in motion. He has two styles of working with models.
The first style is classic black-white, highlighting the subject, and the photos come out sharp and elegant.

The second style is color. And he already uses vibrant, neon-contrasting colors. This style makes the photo juicy, you want to look at it, you want to buy products on models, and want to get into a location created by the photographer.
His work makes his shots the best photography portraits in the direction of the sport.
8. Joe McNally
Joe McNally is a popular American photographer with a unique style. McNally was convinced that the centerpiece of the shoot, besides the hero, is the light. Light and shadows give your picture boundaries, volumes, and depth. He was a wide-ranging photographer for most of his life: a staff photographer for LIFE Magazine, a freelance photographer for Sports Illustrated, and he also worked with National Geographic for the last 25 years. In the process, he's done it all, he's done celebrity photos, news, and sports shoots, written books, taught courses, visited many countries, and learned about their cultures.
9. Erik Almas
Erik Almas is a commercial photographer from Norway. He has worked for a variety of advertising campaigns. Almas is known for his catchy, brightly colored photographs, which despite the details seem effortless. His photos are filled with romance, the beauty of nature, and heroes of photography. Sometimes it is hard to tell from his photos what is real and what is edited, so clearly, he combines all the elements. He also applied his skills when he traveled around the world, taking photos of what he saw along the way and intensifying their colors, creating a masterpiece.
10. Jimmy Nelson
Jimmy Nelson is a photographer whose pictures are not of models with hairstyles or a collection of new clothes. His photos show tribesmen dressed in skins, feathers, and furs, and living among nature. Jimmy Nelson has visited 35 tribes, spending 3 years on this journey. The photographer ate, slept, and lived together with people, so he quickly became an insider among them. He used an interpreter or sign language to communicate. He photographed people`s outfits and listened to their stories, songs, and traditions. From his journey, he concluded that many tribes were already abandoning their traditions and culture. Many are in the stage of extinction. His pictures were sometimes very difficult for him to take, but they captured a lot and the result was worth it.
Now you've learned a little bit about modern portrait photographers. Each of them chose their own way, either by listening to the heart or by following an inspiration. But no matter what choice they made, they became part of history as the best portrait photographers of the past and present.
In conclusion: Best Portraits Photographers to Inspire You
If you have decided to do portraiture, read again about photographers of different centuries and their styles. Perhaps some styles or photos will get you inspired.
Each of the artists has qualities that inspire and fall in love with the profession. Their perseverance, their work that tells their story and makes you forget everything, their trying to help the people around them, and their innovations in the photo industry. A century would not be enough to list all the qualities of every famous photographer. Moreover, these lists are always updated with new names.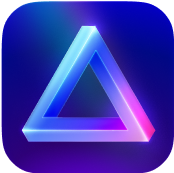 Advanced yet easy-to-use photo editor
view plans