Iceland is a photographer's paradise. Imagine vast landscapes, dramatic skies, and nature scenes that seem almost otherworldly. If you're searching for the ultimate photography destination, you've found it. But with so much to see, where should you start?
That's where our Iceland photography guide comes into play. Dive into this guide to discover the top 10 must-visit locations in Iceland, each offering a unique and breathtaking perspective. Ready your camera because Iceland's unparalleled beauty is waiting to be captured!

The Magic of Iceland's Landscape
Iceland is like an artist's dream palette, offering a range of colors, textures, and scenes for photographers to explore. Imagine deep blue ice caves that look almost magical, standing next to powerful volcanoes spewing out heat and ash. There are lush green valleys that stretch out for miles, only to be interrupted by cascading waterfalls that are both powerful and serene. When you're photographing Iceland, every frame tells a story of nature's grandeur.
But the beauty of Iceland isn't just in its landscapes. The country's unique position near the Arctic Circle gives it some of the most mesmerizing light conditions you'll ever see. In summer, the sun doesn't fully set, offering a prolonged golden hour—this is the phenomenon known as the midnight sun. It casts the landscapes in a soft, dreamy light that can make any scene look magical. On the flip side, winter nights, although long and cold, bring with them the dazzling northern lights. These dancing ribbons of green, pink, and purple light up the sky, making it a spectacle that's truly out of this world.
If you're trying to pin down the best time to visit Iceland for photography, it really depends on what you want to capture. Summers give you extended daylight and verdant landscapes, while winters showcase the raw, icy beauty of the country, crowned by the northern lights.
No matter when you visit, Iceland promises a visual feast waiting to be captured, shared, and cherished!
Top 10 Iceland Photography Destinations

If you're on the hunt for the ultimate Iceland Instagram spots to elevate your feed or simply immortalize your journey, then look no further. These 10 destinations will serve as your compass, guiding you through some of the most awe-inspiring locations Iceland has to offer!
1. Golden Circle
Situated in the heart of Iceland, the Golden Circle is a must-visit circuit that encapsulates the country's natural wonders. Think of big sprays of water from the ground, pretty waterfalls, and lots of open space. It's a favorite place for many who come to Iceland, and it's easy to see why!
Best Time to Visit: Year-round, although winter offers a snowy wonderland.

Unique Feature: A trifecta of geysers, waterfalls, and vast landscapes that have made it Iceland's signature tourist route.

Photography Tip: Capture the explosive moment of the geysers or the rainbow that often forms at the waterfalls during a sunny day.
2. Reykjavik
Reykjavik is Iceland's big city with lots of fun stuff to see and do. The buildings look both old and new, there's bright art everywhere, and you can see boats in the harbor. If you climb the tall church, you get an amazing view from way up high of all the colorful roofs.
Best Time to Visit: Year-round, but summer brings festivals and lively street life.

Unique Feature: A blend of modern and traditional Nordic architecture, colorful street art, and panoramic harbor views.

Photography Tip: Head to the top of Hallgrímskirkja church for a bird's eye view of the city's vibrant rooftops.
3. Jökulsárlón Glacier Lagoon
Jökulsárlón is like a giant icy pool with big floating ice chunks in it. If you're lucky, you might even spot seals playing around. When the sun goes up or down, the whole place looks like a fairy tale with the ice shining in the light!
Best Time to Visit: Summer for boat tours amidst the icebergs.

Unique Feature: Drifting icebergs, playful seals, and an enchanting play of sunlight on the ice.

Photography Tip: Sunset or sunrise offers a magical reflection of the ice against the water.
4. Vatnajökull National Park
Vatnajökull is a massive park with lots of ice and mountains. It's a place where you can see big glaciers and cool caves made of ice. It's like a giant outdoor playground for nature lovers!
Best Time to Visit: Late spring to early autumn.

Unique Feature: It's Europe's most expansive national park, showcasing glaciers and striking mountain landscapes.

Photography Tip: Use a drone (with permits) to capture the vastness of the glaciers.
5. Black Sand Beaches of Reynisfjara
Reynisfjara has beaches with black sand, which is super different and cool! There are big, pointy rocks sticking out of the sea nearby. It's a great spot to hear the waves and see the ocean in a whole new way!
Best Time to Visit: Year-round, although mornings provide fewer crowds.

Unique Feature: A dramatic contrast of pitch-black sands, frothy white waves, and towering basalt columns.

Photography Tip: Capture the waves' long exposure for a misty, ethereal effect against the black sands.
6. Seljalandsfoss and Skógafoss
These are two impressive waterfalls in Iceland. Seljalandsfoss has a special path where you can walk behind the falling water. Skógafoss is super tall, and if you're lucky, you might see a rainbow in its mist!
Best Time to Visit: Summer for lush surroundings.

Unique Feature: Waterfalls you can walk behind, providing a unique perspective.

Photography Tip: Wear waterproof gear and protect your camera; shoot from behind the water curtain for a unique vantage point.


7. The Westfjords
The Westfjords is a big area in Iceland with lots of pointy lands going into the sea. It's a quiet place where there are more birds and sheep than people. You can find peaceful spots with really pretty views of the water and hills.
Best Time to Visit: Summer, as many roads are closed in winter due to snow.

Unique Feature: Remote, rugged cliffs and unparalleled isolation that's off the typical tourist track.

Photography Tip: Capture the rugged coastline from a high vantage point for dramatic landscapes.
8. Landmannalaugar
Landmannalaugar is a special spot in Iceland with colorful hills and warm water pools. People go there to hike and enjoy a warm bath in nature. The mix of hot springs and cool mountains makes it a unique and fun place to visit!
Best Time to Visit: Summer, when the highland roads are accessible.

Unique Feature: Geothermal areas with vibrant rhyolite mountains and warm bathing springs.

Photography Tip: Use polarizing filters to enhance the varied colors of the mountains.
9. Kirkjufell Mountain
Kirkjufell is a pointy mountain in Iceland that stands out by itself. It's famous because it looks like a witch's hat. Many people like to take photos of it, especially when there's a waterfall nearby!
Best Time to Visit: Winter for a chance at the northern lights backdrop.

Unique Feature: A distinct, stand-alone mountain often captured with aurora borealis.

Photography Tip: Use a wide-angle lens to capture both the mountain and its reflection in the nearby water.
10. Diamond Beach
Diamond Beach is a place in Iceland where ice chunks wash up on a black sandy shore. These ice pieces sparkle like diamonds, especially when the sun shines on them. It's a beautiful spot to see nature's mix of ice and ocean.
Best Time to Visit: Year-round, but especially enchanting during sunrise or sunset.

Unique Feature: A beach where glinting icebergs from the glacier lagoon rest upon the contrasting black sand.

Photography Tip: Focus on individual ice chunks, using the sun's angle to create a sparkling effect.
Iceland is more than just picturesque landscapes; it's a treasure trove for photographers seeking that perfect shot, and these destinations are just the beginning. Whether you're capturing moments for Instagram or personal memories, this land of fire and ice never disappoints!
Practical Tips for Photographers in Iceland
Weathering the Elements
Iceland's weather is famously unpredictable. Within a single day, you might encounter sunshine, rain, and even snow. Always keep an eye on local weather forecasts. When it comes to your gear, make sure it's protected. Use waterproof bags and camera covers, and consider silica gel packets to avoid lens fog.
Also, always be cautious: strong winds are common, so ensure your tripod is stable, and if you're by the coast, be aware of unpredictable waves.
Golden Opportunities
Timing is everything in photography. The golden hours, right after sunrise and just before sunset, offer the most captivating light. In the summer, Iceland has the phenomenon of the midnight sun, giving you prolonged hours of this golden light. For those chasing the northern lights, winter months are your best bet. Ensure you have a sturdy tripod and scout for places with minimal light pollution.
Treading Lightly
Iceland's stunning landscapes are fragile. Always show respect. This means avoiding stepping on moss or straying from marked paths, no matter how tempting the shot might be. The environment can be delicate, and it's our responsibility to leave it untouched for future generations.
A Photographer's Responsibility
Beyond the landscapes, remember the leave-no-trace principles. Pack out everything you bring, from snack wrappers to used batteries. And while drones can capture breathtaking perspectives, ensure you're using them in areas where they're allowed. For those on a budget but still aiming for top-notch photos, check out our post on The Best Budget Camera for Your Stunning Travelling. Photography in Iceland isn't just about capturing its beauty but also preserving it for others to appreciate!
By keeping these Iceland photography tips in mind, you'll be well-prepared to capture the country's wonders responsibly and safely!
Perfecting Icelandic Photos with Luminar Neo
Iceland's raw beauty is captivating, but a touch of post-processing can enhance your photos to truly shine. So, let's take a quick look at the advanced tools in Luminar Neo that will definitely come in handy:

AI Enhance: This tool instantly recognizes areas of a photo that can benefit from improvements, automatically bringing out the vibrancy of skies, the depth of mountains, or the clarity of waters. With just a slider, you can achieve an ideal balance of exposure, contrast, and brightness.

Object Removal: Landscape photos often capture scenes that are almost perfect, save for an unwanted object or two—be it a stray tourist, a piece of litter, or a distracting element. With the Object Removal tool, these intrusions can be effortlessly eliminated, ensuring no distractions.

Panorama Stitching: Iceland's sprawling vistas, from its expansive glaciers to its vast volcanic plains, often cannot be captured in a single frame. This tool allows you to seamlessly combine multiple shots into one expansive panorama, ensuring that the grandeur of the landscape is captured in its entirety.

Sky Replacement: Iceland, with its dynamic weather patterns, is known for its truly breathtaking landscapes. However, for those moments when the skies don't cooperate, Sky AI can come to the rescue. It allows you to seamlessly replace a dull sky with a more appropriate one, ensuring the overall mood is enhanced.

Sunrays AI: For those moments when the Icelandic sun plays hide-and-seek behind the clouds, this tool can recreate the magical aura of a sunlit scene. With Sunrays AI, you can introduce realistic sunrays into your photos, adjusting the angle, penetration, and warmth to best suit the landscape.
A 7-day Free Trial of Luminar Neo with No Obligation
Get it now!
Beyond these tools, presets add a swift professional polish to your photos, enhancing the editing process. One standout option is the Luminar's Epic Travel Collection. With its 10 versatile templates, it's ideal for both the sprawling landscapes of Iceland and the dynamic urban scenes. Designed for both JPEG and RAW files, it makes your photo editing experience smooth and efficient.
Wrapping Up
Iceland is truly a dream spot for taking photos! Everywhere you turn, there's something beautiful to capture, from the lively cities to the calm of nature. If you use our tips and some helpful editing tools, like Luminar Neo, your pictures can really stand out!
So, charge up your camera, pack your bags, and start your photo adventure. Iceland's beauty is waiting, and you won't want to miss a single shot!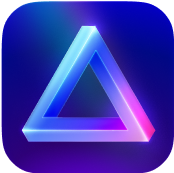 Advanced yet easy-to-use photo editor
view plans