A good camera for a smartphone is very important. It allows you to take high-quality, unique pictures.
Not all cameras are created equal. And, the same goes for smartphones. For example, the best cell phone camera for photography requires a 13-megapixel rear camera, 4K video capture, as well as stabilization. A phone isn't only for texting anymore. With excellent cameras, phones offer better photos and videos than ever before.
Among the top contenders, an AI camera has become a game-changer in the industry. This innovative technology has the power to analyze and enhance the photos you take, providing a level of image quality that was previously unattainable.
The best camera phones are also the best cameras to share them too. Ditch your outdated camera and upgrade to something better. You'll also want to make sure your phone doesn't go over 10mm so you can still use it with a bulky camera lens. Check out which phones have the best cameras without breaking the bank.
How to pick up the phone?
If you are a person that loves photography, you probably have a pretty decent idea of what you need in a camera phone. But what phone has the best camera? The ones on this list, are really stunning. Whether you are a novice or a professional, this article's recommendations are one that you will want to be a part of.
What kind of photo styles do you enjoy taking? Are you a sports photographer who really loves soccer? Perhaps you're the type who loves to capture beautiful landscape shots of varying types, or maybe it's your love of art and color that draws your smartphone. If you're really looking to impress someone, why not set them up with some amazing photo enthusiasts out there?
That's what we are here for. Having the best camera on a phone is important in the era of digital cameras, but also the era of social media. You see, the amount of friends that you can have on your smart Phone depends on the kind of photography and the kind of quality you do. The point is, the selfie camera market is huge and no one is having better quality cameras than smartphone manufacturers.
5 Phones with the Best Camera You Need to Know in 2023
Have you been in search of the best camera phones in 2023? Several types of camera phones are available, so it can be tough to make a well-informed decision. To help you out, we took a look at the top-tier phone models that are on the market today. There are a few models that are no longer sold on the market, but we will discuss these in the fourth and fifth categories. This is the sort of camera phone that experts recommend for novice photographers since those who buy them tend to buy other brands and upgrade their photos.
Top 5 Camera Phones in 2023 One of the key tasks that you have when buying a camera phone is knowing what it can do. The key point that you need to understand is: what kind of photos can you take with these devices? If you're dealing with a compact camera phone, then you can take just about any kind of photo that you want, as long as you're trying to capture something clear. A camera phone is much like a compact camera. It's built to fetch around the objects that it detects and it's also built to take pictures. The key point that you need to understand is creating good photographs as well as there are a few factors that you need to know. The following are the five best camera phones on the market in 2023.
iPhone 14 Pro
Pixel 6 Pro
Samsung Galaxy S22 Ultra
OnePlus 10 T
Samsung Galaxy Z Fold 4
1. iPhone 14 Pro
iPhone 14 Pro: is best for amazing cameras, sports a beautiful display, and the notch is dead. A vital safety feature designed with an innovative 48MP main camera. All are powered by the ultimate smartphone chip. To accommodate the needs of all users, this model includes a smart design, improved cameras, an Always-On display, cutting-edge new safety features, and more. Some people claim it's the phone with the best camera.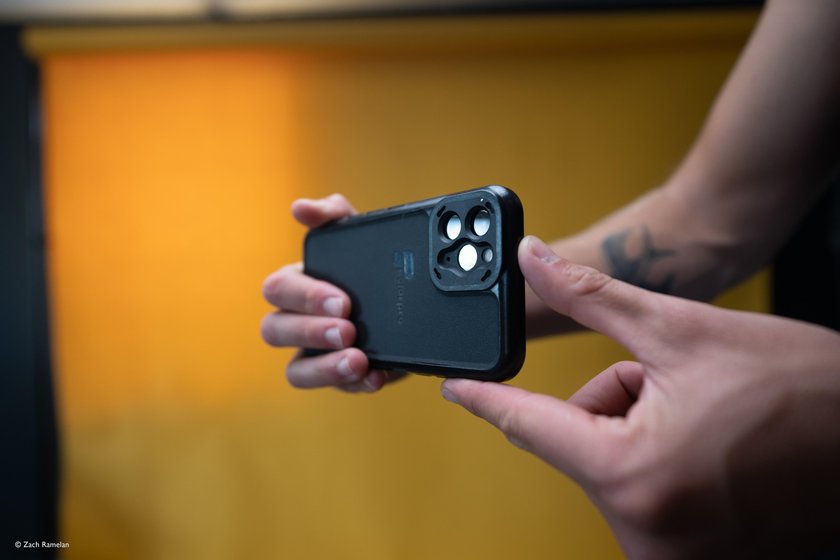 The iPhone has gained even more significance for routine tasks and creative endeavors with the addition of new and innovative features like the longer-lasting battery, larger capacity for both memory and internal storage, Satellite Emergency SOS and Crash Detection, and a captivating world of applications.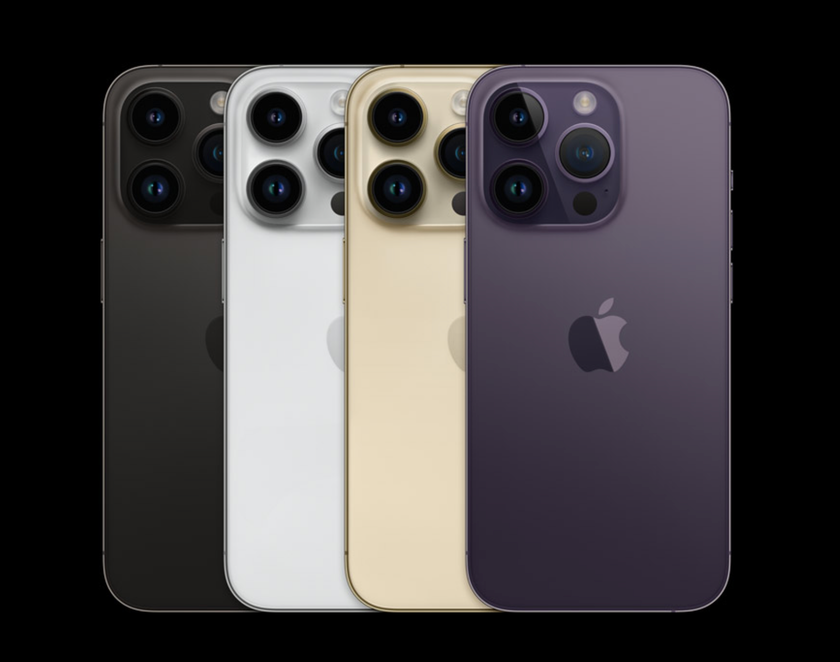 The iPhone is Apple's most well-known device, and for about the tenth year consecutively, their brand has made the best camera phone list. The phone has Apple's own iOS, which is an operating system that isn't too difficult to learn, but it's optimized for the iPhone. The iOS is customizable and easy to use, and the updates constantly add new features and new software options, like Instagram and Apple Maps.
Specification:
Display:
6.7-inch screen size
1284 x 2778 pixel resolution
Protective screen
Screen type — S-Retina XDR OLED
Always on display
Hardware:
Apple A15 Bionic chip, 5 nm.
iOS 16
16 GB of RAM
6 GB of storage
Storage space - 128/256/512/1TGB
No MicroSD
Camera hardware
12MP+ 12MP
Features, panoramic, HDR, and dual-LED dual-tone flash are available on the primary camera.
12-megapixel front camera with SL 3D plus
Connectivity:
GPS
Bluetooth - Yes, 5.3, A2DP
Wi-Fi
NFC
USB 2.0
Network:
Battery:
Li-lon, 4323 mAh, nonremovable
Fast charging
Pros and Cons
Pros
Bright display;
Exceptional battery life;
A dedicated shutter button improves the tactile quality of the photographic process.
Cons
Slow charging;
Problems with recorded videos playing back;
Under load becomes overheated to the point of throttling. Gets toasty under load, to the point of throttling;
Extremely pricey.
Why Choose iPhone 14 Pro
Amazing performance
Incredible performance
Extensive 5G coverage
And the new photonic engine
Best Camera System
48MP 24 mm focal length
A 1.78 f/stop aperture
Second-generation sensor-shift optical image stabilization
A seven-element lens
100% Focus Pixels
13 mm, /2.2 aperture
120° field of view
100% 12MP Ultra Wide Target Pixels 48 mm /1.78 aperture
12MP 2x Telephoto (supported by the quad-pixel sensor)
100% Target Pixels
Sapphire crystal lens cover
Optical zooming at a ratio of 3x to 2x
6x optical zoom range
True Tone Adaptive Photonic Engine
Superior depth of field and bokeh are available with Deep Fusion Smart HDR 4 portrait mode
Natural, Studio, Contour, Stage, Stage Mono, and High-Key Mono are the six portrait lighting effects
Evening mode/ night mode
LiDAR Scanner Panorama enables nighttime portraits (up to 63MP)
Photography Techniques
Macro photography Live Photos with Apple ProRAW Wide Color Capture
lens adjustment (Ultra Wide)
Modern red-eye reduction
Vehicle image stabilization
Buffer mode
Geotagging of images
Image formats HEIF, JPEG, and DNG were recorded
2. Pixel 6 Pro
The Pixel 6 Pro is Google's flagship smartphone and the best device for users seeking the perfect camera. It is the multiple winner of the debate about which smartphone has the best camera. The exterior and design of the handset have been improved from the Pixel 6 from last year, most notably with more measurement in pixel densities. It also has hardware improvements, including an addition in A.|, microphone, and battery life. Although slightly more expensive, the Pixel 6 Pro is a superior camera device.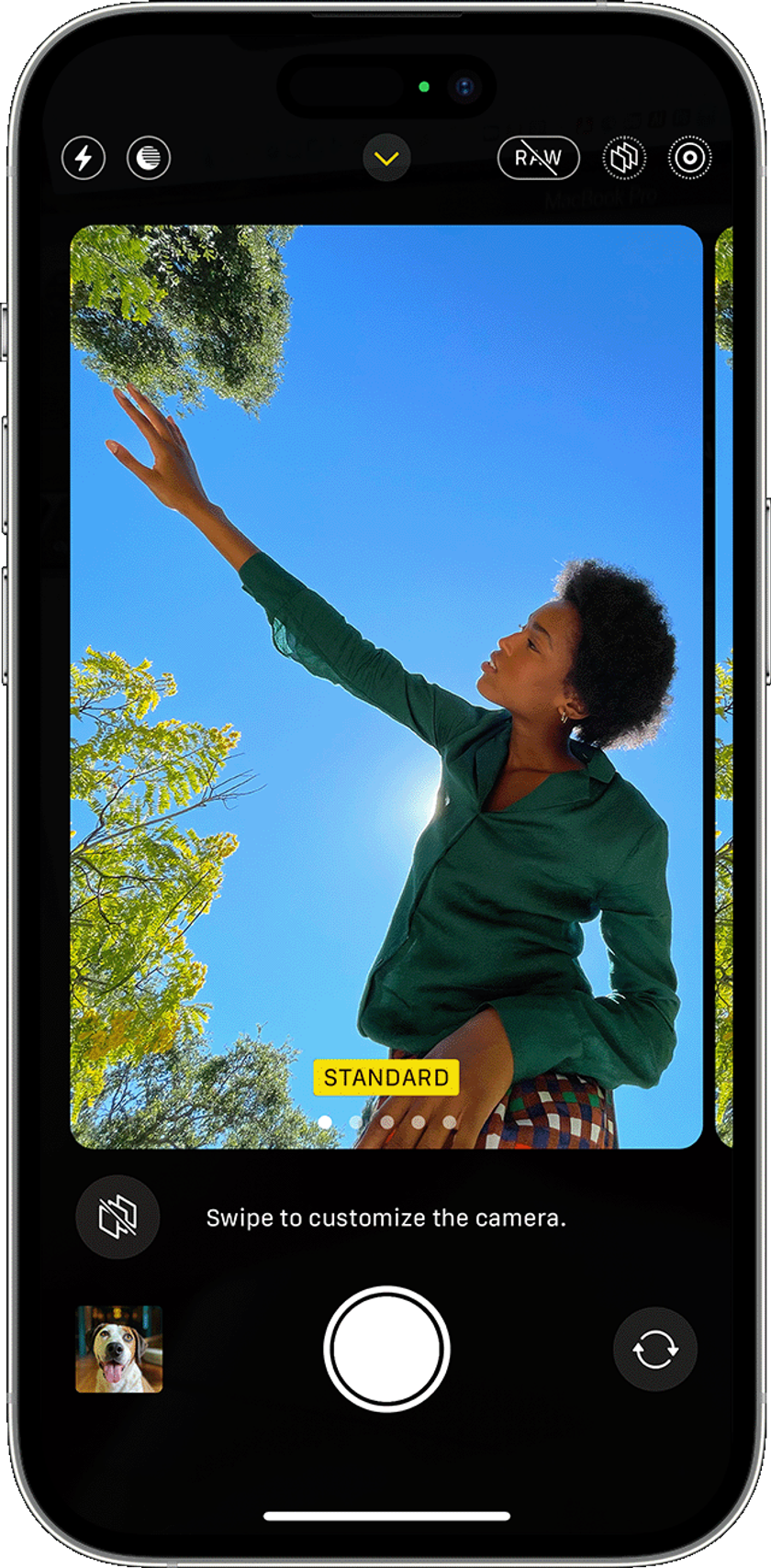 There are some significant advantages between the larger Google Pixel 6 Pro and Pixel 6. The device boasts a 6.7-inch LTPO AMOLED screen. Variable refresh rates are available on this screen to conserve power. The specialized 4x digital zoom camera on the Pixel 6 Pro, is placed in front of a big 48MP camera sensor. According to Google, can achieve 20X magnification with the aid of "Super Res Zoom," which gives it the advantage over other camera packages. Not without reason, some experts say that the best smartphone camera is equipped with it.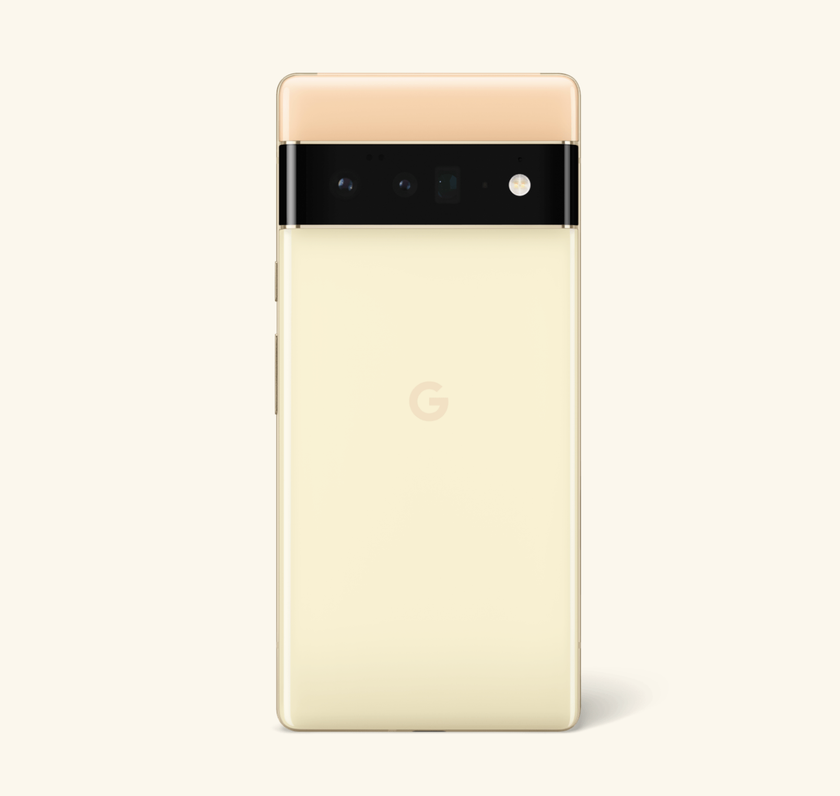 The Pixel 6 Pro boasts an 11.1MP ultrawide camera while the Pixel 6 merely has an 8MP front camera. The battery capacity of the Pixel 6 Pro is 5,000mAh, which is more than the 4,600mAh capacity of the Pixel 6. Both have a 30W charger and can wirelessly charge at 21W or 23W using Google's new Pixel Stand charger, which wasn't packaged with the devices.
Specification:
Display:
Screen size: 6.71-inch
Resolution: 1440 x 3120 pixels
Screen type: LTPO AMOLED
Touchscreen: Yes (Multi-Touch)
Screen protector: yes
Hardware:
Tensor (5 nm) chip
Android v12 OS
12 GB of RAM
128/256/512 GB
MicroSD: no
Camera:
The primary camera: 50MP + 48MP + 12MP with wide setups
Features: Panoramic, HDR, and Dual-LED flash
11-megapixel front camera with auto-HDR
Connectivity:
Bluetooth: Yes, 5.2, A2DP,
Wi-Fi: Yes
GPS
NFC
USB: Type-C 3.1
Network:
Battery:
5003 Li-Po mAh
Fast wireless charging: 23W
Fast charging: 30W
Pros and Cons
Pros
Outstanding still pictures;
Outstanding dynamic range;
Great 4x zoom.
Cons
Why Choose Pixel 6 Pro
Tensor chip gives the phone more intelligence;
Excellent photo-editing tools;
The Android 12 update is a good one.
3. Samsung Galaxy S22 Ultra
Samsung Galaxy S22 ultra is one of the best phones for photography with a stunning phone with a stunning camera. It looks great. Although it is somewhat pricey, it is worthwhile. When on Bluetooth you can also stream your content to a large TV with ease. Has great battery life. Samsung Gram 23: A good camera on the budget, but the processor can be a little slow sometimes. The Samsung Galaxy S22 Ultra 5G has a 6.8-inch Dynamic AMOLED 2X type screen and is the variant with the highest specifications, but it also costs more. This screen supports an always-on display and a screen protector and has a pretty high resolution (3K).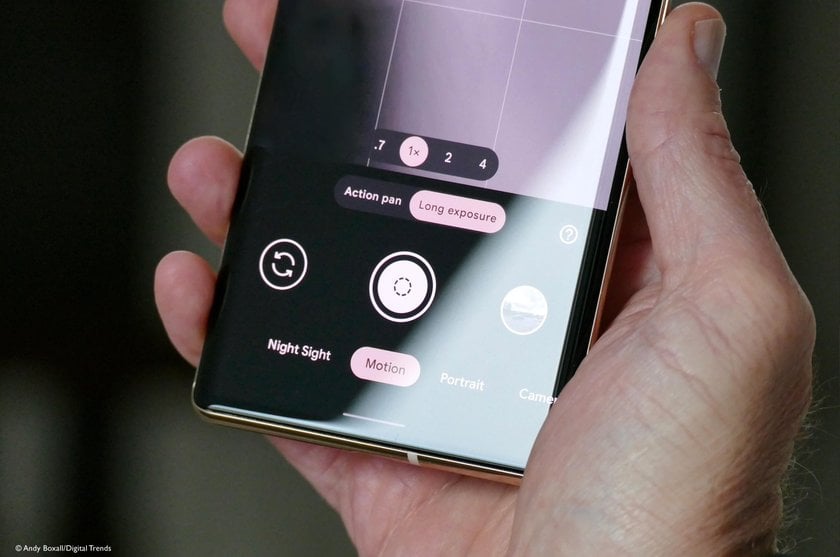 The Galaxy S22 Ultra 5Gis one of the best phones for pictures because of its strong specifications. The Samsung Galaxy S22 Ultra has two different types of CPUs inside, including the most recent Exynos 2200 with AMD RDNA 2 GPU compatibility and Snapdragon 8 Gen 1. The Samsung Galaxy S22 Ultra has a Snapdragon 8 Gen 1 and Exynos 2200 processor, 8/12 GB of RAM, and three storage options. 5,000 mAh battery powered by 45W rapid charging, 512 GB of storage, and supported a number of other intriguing features.
The Samsung Galaxy S22 Ultra has substantially superior camera specifications and quality overall. A 108MP sensor with OIS support, 12MP, a 10MP telephoto camera with OIS and a 3x zoom, as well as a 10MP periscope camera with OIS and a 10x zoom, are all used in the primary camera. This camera can record videos in 4K resolution at 30 or 60 frames per second. Many experts, answering the question of what is the best camera phone, choose this model.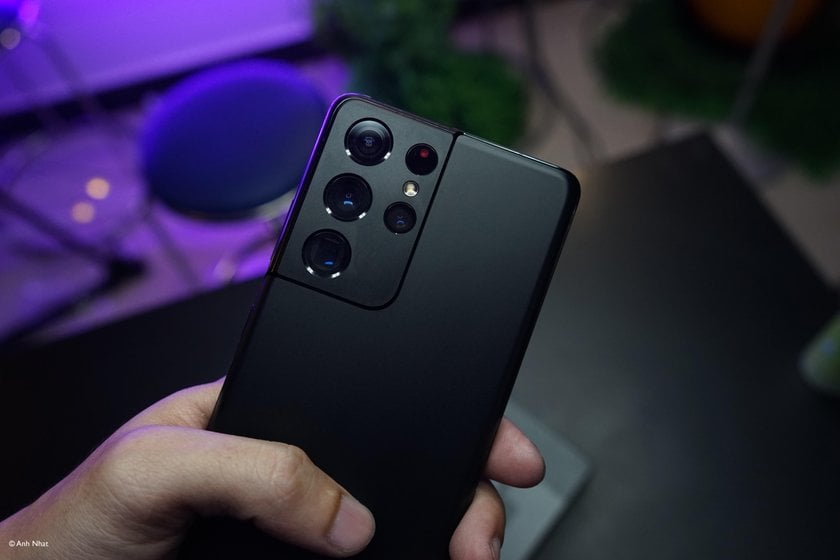 Specification:
Display:
6.8-inch AMOLED (3088 x 1440; 1-120Hz)
CPU:
Snapdragon 8 Gen 1RAM: 8GB, 12GB
Rear camera:
108MP wide (f/1.8), 12MP ultra-wide (f/2.2), 10MP telephoto (f/4.9) with 10x optical zoom, and 10MP telephoto (f/2.4) with 3x optical zoom.
Storage / Expandable:
128GB, 256GB, 512GB, 1TB / No.
Front camera:
Weight:
Battery life (Hrs: Mins):
Pros and Cons
Pros
Amazing 108 MP lens;
Amazing 10x zoom Excellent low-light performance.
Cons
Battery life deteriorates;
Expensive;
100x magnification on a large phone is a gimmick.
Why Choose Samsung Galaxy S22 Ultra
Superior/ excellent dual telephoto lenses;
Enhanced low-light photography;
Large, brilliant display.
4. OnePlus 10 T
The OnePlus 10 T is one of the fastest and most powerful smartphones on the market. It is also called one of the modern mobile phones with the best camera. Its octa-core processor offers gaming, photography, in-game development, and multitasking abilities, but the trade-off is limited battery life. The display is tiny compared to all other flagships, but big phones can be unwieldy to fit in your pocket, and some may still find the soft keys tough to use. What is good about the phone is that it is thin and lightweight, which may be preferred at times.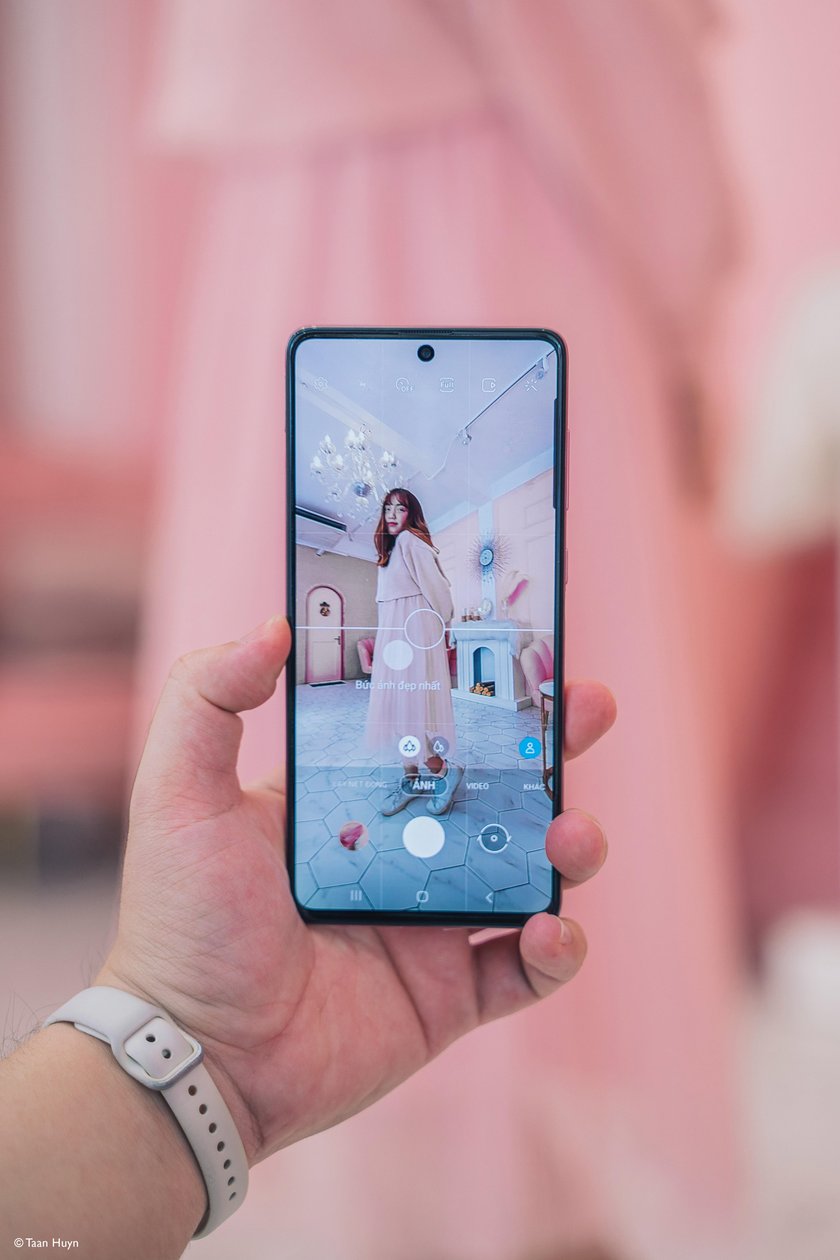 The OnePlus 10 T sports an already installed Corning Gorilla Glass protective screen and a 6.7-inch FHD+ display with HDR 10+ support. The MediaTek Dimensity 8100-Max chipset with Arm Mali-G610 GPU, which can enhance the UI experience by up to 275%, is the newest and fastest chipset used in the device.
The system is powered by Android 12. The OnePlus 10 T has a 6.7-inch screen and a reasonably clear resolution. A gorgeous triple primary camera is also included with this phone. This is one of the best phones for photos if you shoot in extreme conditions.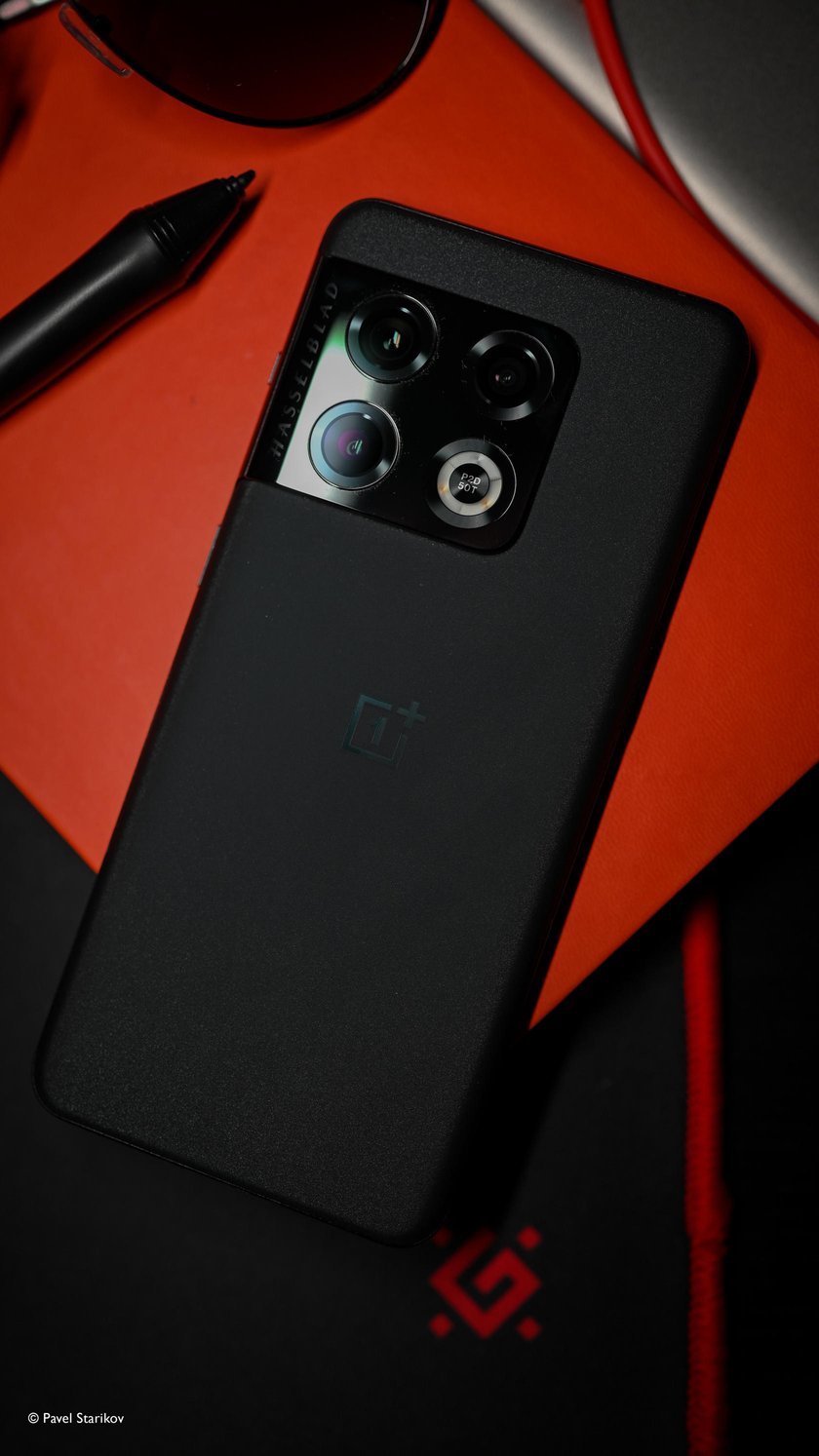 Specification:
Display:
Screen size: 6,7 inches
Touchscreen: Yes, Multi-Touch
Resolution: 1080 x 2412 pixels
Screen type: Fluid AMOLED
Screen protector: Yes
Hardware:
Chipset, MediaTek Dimensity 8100-Max <5 nm>
OS Android, v12, OxygenOS 12.1
RAM, 8/12 GB
Storage space: 128/256 GB
MicroSD: No
Camera:
Main camera: 50MP + 8MP + 2MP
Features: panorama, HDR, LED flash
The front camera: 16-megapixel, plus HDR
Connectivity:
Bluetooth: Yes, 5.2, A2DP
Wi-Fi: Yes
GPS: Yes
USB: Type-C 2.0
NFC: Yes
Battery:
Li-Po 5000 mAh
Fast charging, 80W
Network:
Pros and Cons
Pros
Excellent battery life;
Superfast 150W Fast Charging 120Hz AMOLED Display 10-bit HDR10 Panel speakers;
Faster support for RAM and storage;
High-performance SD 8 Plus Gen 1 Processor 11 5G Bands.
Cons
Telephoto only has 8MP;
Widening Needs to be Improved;
No wireless charging;
No 3.5mm audio jack;
No SD card slot;
Unnecessary 2MP sensor;
Pricey.
Why Choose OnePlus 10 T
One of the best cameras on Android phones;
Beautiful new design;
Lower price than last year;
Multimedia Supported Formats;
Video Supported Formats: Playback: AVI/3GP/MP4/WMV/MKV/MOV/ASF/FLV.
5. Samsung Galaxy Z Fold 4
Next one of the mobile phones with the best cameras. The Galaxy Z Fold4's folding hinge is composed of armor aluminum. On the hinge, the Samsung logo is in the center. It is essentially two phones in one, and it weighs almost as much as a less flexible phone. The Galaxy Z Fold4 is even more pocket-friendly because of its reduced bezels, lightweight construction, and slimmer design everywhere but the screen. 6.2-inch Cover Screen and simple one-handed use.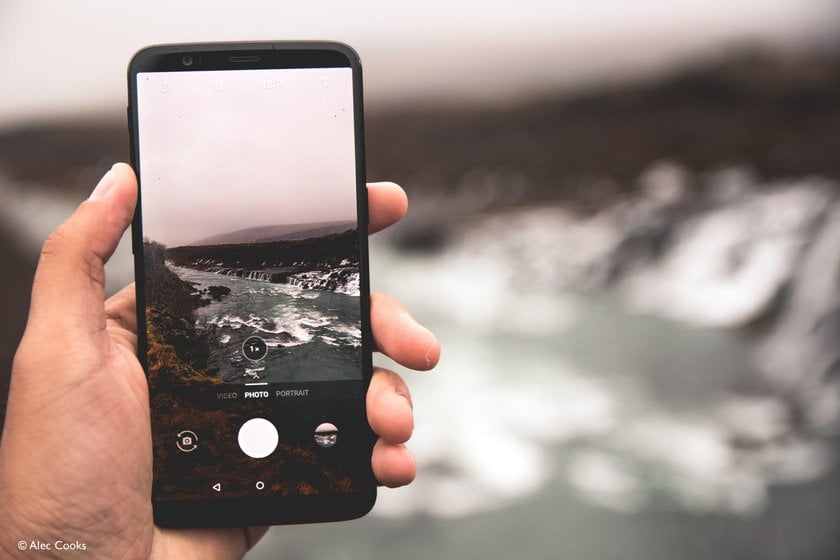 The 7.6-inch Main Screen makes it the ideal do-more smartphone for both hands. Simply set it down, choose a nice angle, and leave it there whenever you need to free up your hands to complete other things. In addition, it is equipped with one of the best Android phone cameras according to users.
Every unfolds draws attention to the sophisticated marriage of a distinctive form factor with naturally traditional tones. Choose from Beige, Phantom Black, or Gray-green. Every unfolds draws attention to the sophisticated marriage of a distinctive form factor with naturally traditional tones. Complete things with fewer taps. Add applications to the Taskbar when you're in the zone for quick window switching and navigation as well as multitasking. A single swipe can launch up to three apps using App Pair, all of which share a single, highly practical screen.
This Android phone with a good camera has other advantages. Take full advantage of the spacious Main Screen's Multi View feature by moving between texts or reading through emails. Beyond the finger-to-screen interface, S Pen can be used. With each stroke, achieve effortless accuracy that feels like pen on paper. You can now fully enter the zone. There is more screen and no black dot to obstruct your favorite games on a magnificent 7.6-inch Infinity Flex Display with pushed-back bezels and an even better hidden Under Display Camera.
It is absolutely deservedly the top Android phone with the best camera. Samsung Galaxy Z Fold 4 is the best 5-camera phone. This is perfect for an ultra slim and portable device that is slim and still is able to take phenomenal photos and videos. This is because the Samsung Galaxy Z Fold 4 has a 23MP AutoFocus camera that incorporates a blue light filter and manages to produce such vibrant colors. This is a cheaper 5-camera phone that is affordable but still delivers the perfect shot.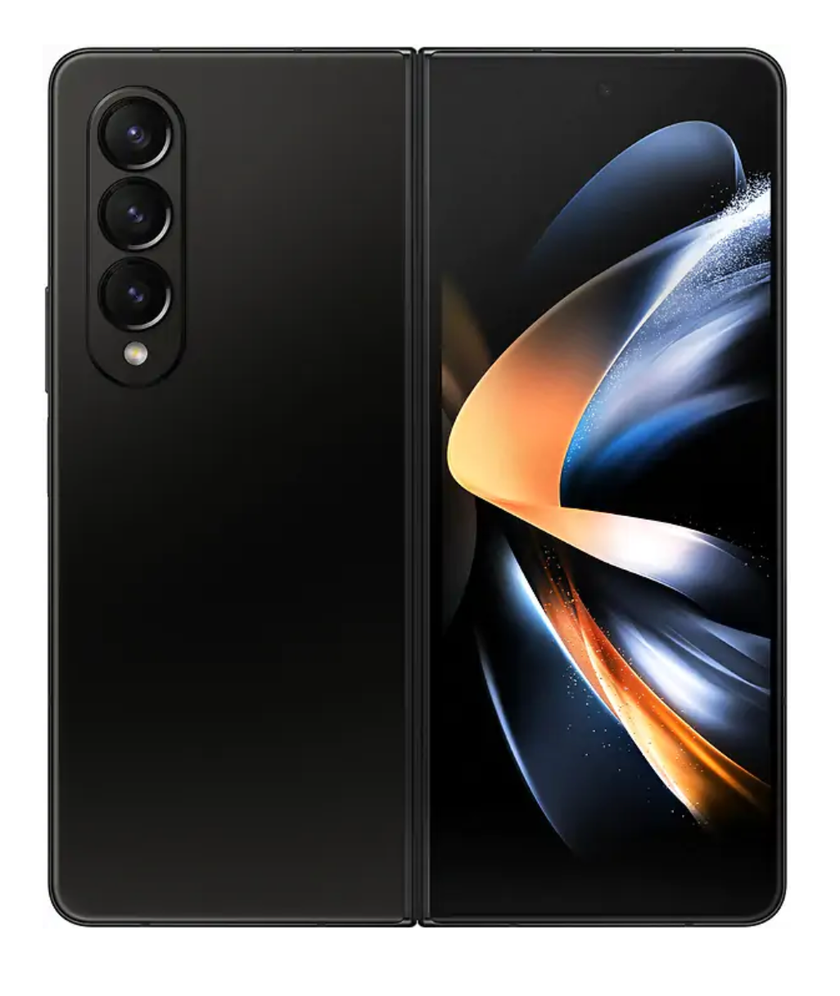 Specification:
Display:
7.6-inch AMOLED (2176 x 1812) display; 6.2-inch AMOLED (2136 x 904) inside
CPU:
RAM:
Storage / Expandable:
Rear cameras:
50MP wide-angle (f/1.8), 12MP ultrawide-angle (f/2.2), and 10MP telephoto (f/2.4) rear cameras with 3x optical zoom
Front camera:
10MP cover (f/2.2), 4MP under-display (f/1.8) front cameras
Weight:
Battery life (Hrs: Mins):
8:19 (adaptive), 9:28 (60Hz)
Pros and Cons
Pros
Far better cameras than Z Fold 3;
Similar 50MP primary lens to S22;
Outstanding dynamic range.
Cons
Negative interior camera with under-display.
Why Choose Samsung Galaxy Z Fold 4
Longer battery life;
Significantly enhanced main camera;
Improved taskbar multitasking.
How to test the best camera phones?
Once you've chosen your phone, it's important to test your camera for the best quality. Here are some tips to help you pick the best camera phone for you.
Test your camera quality and megapixel on a sunny day. Angle the phone so that you do not see the top.
Open the bulk of the photo grid to see how the camera is doing.
The photo grid shows you how many megapixels the camera has.
See whether the picture has been taken in low or raised light.
If you are taking a selfie in low light, remember to reflect light from your nose to improve the clarity of your face. The same principle works for close-ups if the light is affected.
Check whether the camera lens is scratched or dirty. This can negatively affect the image taken even on the phone with the best camera; however, you can clean it with a duster.
See whether the backlight is on or off during pictures with the flash on or off. Check the photo grid to ensure that the light is not too high.
When taking a selfie in low light, remember to reflect light from your nose to improve the clarity of your face.
Compose the picture first by making sure that your subject is the only person or object in the photo.
Light up your subject first.
Use the blurring tool by clicking on the eye icon in the toolbar to create a background for your subject.
Conclusion
In today's article, we told you which phones have the best camera quality. If you are looking for camera phones, you need to know that in 2023, there will be a lot of different types of them. The iPhone 14 Pro, Pixel 6 Pro, Samsung Galaxy S22 Ultra, and OnePLUS 10 T are some high-quality camera phones that are expected to be the latest developments in 2023. Although each phone's specs vary, they all have their own positives and negatives.
Take the best phone camera test and get locked in the phone you want. That is why these 5 camera phones are the top choices for you for a while. There is no better time to own a top-performing camera phone than right now. It is essential to understand that these are great smartphones. These camera phones are definitely the best ones on the market but they are not perfect. If it comes to buying a new smartphone, you knew what to do.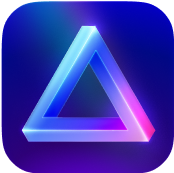 Advanced yet easy-to-use photo editor
view plans