Clicked a picture-perfect moment but someone photobombed it? We have all been there.
Thanks to free photo editing apps, you are able to correct images and make them as you want them to be. With the advancement of technology, tools like photo editing apps have become more powerful and easy to use. Today in app stores you will come across numerous such tools that offer free editing features. We are here to help you choose the best ones.
In this list of best free photo editing apps for Android and iPhone, we have compiled the top 10 apps that blew us away with their features and functionality. Check the list to find out whether you're using the right app for your needs!
Why do you need to edit your photos?
From correcting red eyes to removing a pesky picture bomber, the reasons to edit an image are infinite. With a free picture editing app, you will be able to retouch a picture, crop unwanted parts, color grade it, and do much more until you get the best results.
How To Choose the Best Free Photo Editing App
Choosing a free Photoshop app can be a difficult choice to make. It is all about separating the hay from the chaff and knowing what your needs are. When you look for an app, keep in mind what you wish to achieve with the picture and what level of expertise you have.
If you're a beginner, you might want to stick to a beginner-friendly app rather than entering the complexities of fine-tuning a picture with an advanced photo editor. Another point worth considering is the platforms you edit on, whether iOS or Android. Ideally, the app should work on both of them if you use both.
Best Free Photo Editing Apps That We Recommend
1. Picsart
Key Features
A wide variety of image editing tools

Superior range of free filters

AI-enabled selection options
Launched in 2011, PicsArt has taken the photo editing world by storm. Hardly do you come across an app that has such functionality and is free at the same time. With PicsArt you can breathe life into your images and make your creations go viral.
Why we chose it?
PicsArt is an all-in-one best free Photoshop app. It works cross-platform and you can even use it on your web browser. Its user-friendly design makes usage intuitive, therefore no more scrambling for guides on how to edit using the app.
It quickly allows you to make adjustments to your pictures through its bottom bar which contains the most frequently used tools. These include effects (filters), adding photos, etc.
Before editing a picture in PicsArt you get an option to choose templates and make collages, which we think is a great function to have.
Is PicsArt good for you?
PicsArt is the one photo editing app that is good for beginners as well as advanced users trying to achieve more with their images. Its tools are designed in such a way that you can do basic retouching to advanced graphic changes. Making it a good bet to make.
2. Pixlr
Key Features
Best-in-class image stylizing features

Multiple overlay options are available

Variety of fonts and font color options
Created in 2008, Pixlr was initially a web app. The web app lets you work on your images much like Photoshop. But, the mobile app takes the game up a notch. From sketching your pictures to adding text, everything is possible with this free photo editing app.
Why we chose it?
In Pixlr basic adjustments can be done quickly through its adjustments menu which has options such as crop, rotate, blur, etc. From the color fix tool, you can adjust the saturation, warmth, and hue of the picture on go.
Pixlr has a special feature that they call "AutoFix'. This AI feature scans the images for possible defects, corrects them, and depending on the color profile of the picture enhances it for best results. It also has a variety of borders, overlays, and filters to choose from.
Is Pixlr good for you?
Pixlr is a perfect choice for newbies in photo editing. It does not bombard you with infinite tools. Its accessible menu places the tools that you most probably will use first so that you don't have to go around looking for them.
3. Adobe Lightroom
Key Features
Easy to do basic edits

Polished portraits for every skin tone

Tutorials from photographers
Adobe Lightroom is famous among advanced photo editors for its variety of free effects. They're perhaps the most used feature in Lightroom. You can make your pictures uber-cool with these incredible filters that Adobe Lightroom has to offer.
Why we chose it?
Adobe Lightroom gives you an option to create stunning photos on your laptop, phone, iPad, or computer devices. It allows for cloud photo storage options of up to 20GB (approximately 4000 JPEGs) as a minimum plan.
Adobe Lightroom acts as a simple yet excellent editing platform for passionate photographers. Its effects library contains many image overlays that help you create the right look for your image. Astrophotographers will be pleased to know that due to its extraordinary image organizing tools and quick color correction options, they can make their pictures pop.
Is Adobe Lightroom good for you?
Adobe Lightroom is a matchless photo editing app for amateur as well as professional photographers. Its photo processing tools are the same as the PC app which goes to describe the possibilities with Adobe Lightroom.
4. Canva
Key Features
A wide range of pre-designed template layouts

Numerous text effects, photo filters, and graphics

Drag and Drop editor to let you move designs
Canva was introduced in 2013 by the tech developer Melanie Perkins but it has now spread across the world with over 75 million active users per month. You can download Canva not just on your phones but also on your desktops or a web browser.
Why we chose it?
Canva is a graphic photo design tool that allows you to create A1 photos without requiring much graphic design knowledge or skills. This app is primarily used to generate content and posts for social media, short films, presentations, pamphlets, and posters.
A unique feature of Canva is the background remover tool which lets you upload your own photos as a background or replace an existing one. It provides its users with a broad array of editable templates that they can self-customize for free.
Canva also lets you put your own design ideas by asking you what you want to design. You have the option to choose a preset layout or create one of your own using different elements from the library including your own images and text.
Is Canva good for you?
Canva not just lets you design and edit your existing photos and videos but it also lets you record and upload your photo/video directly using a webcam or your phone camera. Canva is good for anyone who wants to up their social media profile with beautiful templates and eye-catching designs.
5. Adobe Photoshop Express
Key Features
A wide variety of image editing tools

Superior range of free filters

AI-enabled selection options
No software is associated as closely with photo editing as Photoshop. It has become synonymous with picture editing in this age. Now the creators at Adobe have brought the power of the PC app to your mobile devices with Adobe Photoshop Express.
Why we chose it?
Photoshop Express was an instant addition to this list. We opened the app and played around a bit at first to look at the adjustments you can make with it. As we kept using it we got curious about more features in the app and realized that it comes close to Adobe Photoshop, which is great news.
There are a plethora of features available in this free photo editing app for Android and iPhone. Powerful apps are often complex, but Photoshop Express is easy to use and offers a variety of free tools. It makes powerful Image manipulation possible on your device, try it out right now!
Is Adobe Photoshop Express good for you?
If you're an advanced photo editor looking to edit for a project on the go, then Photoshop Express is for you. It syncs with your Adobe Cloud and lets you pull projects from there. With such mobility, you'll never be out of touch with your work.
If you're a beginner, then Adobe Photoshop Express's guides will help you navigate the app. It's easy to learn and within no time you will be a pro at photo editing with it.
6.Werble
Key Features
Best app for adding animations to your images

A library full of animations to add

Ability to blend effects with granular detail
Looking for an app to make an impression and crack the social media game? Then Werble is here for you. Have you ever noticed pictures with wonderful animations? Chances are they were made with Werble. Werble lets you animate your pictures and edit them to perfection.

Why we chose it?
Imagine this, you clicked a picture in the snow, and now you wonder how cool it would've been if the snowfall was captured too. If you use Werble, you could bring your imagination to life by adding snow animations to your pictures!
This is why we love Werble. It lets you bring your ideas into reality and add life to your pictures. You can tweak the settings for each animation and filter to make sure it goes with the image. You also have the option to add random filters and make some crazy cool pictures.
Is Werble good for you?
Werble is good for anyone looking to have fun with their pictures. It is good for mobile-level basic animation, but if you're someone who requires it for a more serious task, then it might not be the best option for you.

7. Snapseed
Key Features
Unique interface based on gestures

An ad-free experience, so no more annoying pop-ups

Non-destructive image export
Snapseed is a photo-editing app created by the people at Google. On Snapspeed, there are all the functions that you would expect from the best free Photoshop app. But the feature that sets it apart, is the ability to create presets, much like in PC-based editing apps.

Why we chose it?
Snapseed's intuitive interface is appealing to everyone alike. With a simple swipe, you can do a lot, from increasing the brightness and contrast of the picture to changing the color grading, you have a lot of options to choose from.
You can play around with the settings, applying different filters and corrections to make the look that you like the most. For this look, you can then choose for other pictures as well. You can also directly upload images in your google photos library on Snapseed.
Is Snapseed good for you?
If you love everything Google and are looking for a photo editor that does more than just cropping a picture and editing its hues, then Snapseed is for you. It is available on Android and iOS both, with three export options, so with Snapseed, you can't go wrong.

8. FaceTune
Key Features
Control all facial features with one touch

Try paid features for free

Click pictures right from the app
Every photography enthusiast knows that the directions you give to a subject, are not always followed. Sometimes the smile is too wide, and sometimes the lighting is too bad. But with FaceTune, you get the power to manipulate features like never before.

Why we chose it?
When thinking of what is the best free app for photo editing, seldom do we think of an app that focuses primarily on the face. But is face editing something that we need? Definitely! After all, the biggest eye-catcher in an image is the face. And FaceTune is the app for it.
FaceTune lets you control the features of a face in an image to the T, from whitening the smile to chiseling the jawline, everything is possible in this all-in-one face editor. We love the fact that it has so many tools, and that you don't have to manually select faces.
Is FaceTune good for you?
As we already said, FaceTune is for editing facial features. If your image does not have faces, then Facetune might not be the app for you. But, if facial feature editing is what you need, then we 10/10 recommend FaceTune for you.

9. PhotoDirector
Key Features
Animate images

Get access to royalty-free stock photos

AI-enabled sky removal feature
Who doesn't want to create insta-perfect images? All that you require is the best free Photoshop app that has all the adjustments, lets you do free editing, and comes with an intuitive interface. We present to you PhotoDirector, which does all this!

Why we chose it?
PhotoDirector is bringing photoshop level editing tools to your mobile phone. You get the power to animate your images, change texture, remove skies (this feature was only recently introduced in Adobe Photoshop for PCs), and apply hundreds of filters.
With PhotoDirector you can add animated objects to your images, or remove certain parts of your image with their object removal tool. This app is one which is good for both professionals and beginners.
Is PicsArt good for you?
There is no doubt that photo director is advanced editing software, so beginners might need a little time to learn it. Once you're set, you will work your magic with the help of this tool. If you're looking for one of the best picture editing apps for Android and iPhone to add that extra spice to your pictures, go for Photo director!

How we test free photo editors
Testing photo editors is not as simple as it sounds. When we test for the best free photoshop apps, we take note of many considerations such as:
Range of filters

Ease of use

Ability to work on different platforms

Cloud storage

The intuitiveness of the interface

Export option

File compatibility

Novelty, etc
Only after testing an app on these points, and more, do we make a decision as to whether it qualifies to be called one of the best free photo editor apps for Android and iPhone.

Luminar Neo: The best app for Windows and Mac
We've talked a lot about apps for smartphones, but it's worth mentioning an app that will help you create amazing pictures on your PC.
Key Features
Regular performance updates and huge presets library

Multiple export options

Inbuilt AI-enhancer
Lumunar Neo relies heavily on its AI-based enhancements that can take any image to the next level. This handy app with a simple interface will appeal to beginners and experienced photographers alike.
Why we chose it?
Luminar Neo boasts an interface that is as simple as it gets. It has multiple presets options available with which you can create a masterpiece in a single tap.
The powerful AI tools give you full control over your image and help to make it trully stunning. Try it and see for yourself.
Is Luminar Neo good for you?
If you check Luminar Neo and similar apps such as Photoshop, it is a tough decision to choose one or the other. Luminar Neo is going to be the next big thing in the photo editing space. It offers you a lot of features, tools, and presets to accomplish any editing task.

Conclusion
We hope this list has helped you pick what is the best free photo editing app for Android and iOS. All the apps mentioned on this list have a value attached to them and have the power to help you create amazing pictures. Choose one according to your need, and spread the word!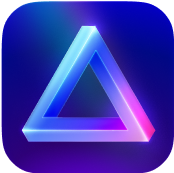 Advanced yet easy-to-use photo editor
view plans