Together with Los-Angeles based commercial photographer, Ilya Nodia, Skylum has created a set of Hollywood-inspired looks for Luminar and Lightroom.
Based on around 12 outstanding movies, this superb pack gives the photos those signature cinematic looks we admire in award-winning movies. 4 out of 12 Looks are free, the rest of the pack can be purchased for $24 at Skylum marketplace.
"In this set of Looks, I wanted to cover the whole range of movies that I like and that inspire me. Therefore, they are divided into day and night photos, even though I mainly work with darker tones and colors. Because I believe that these "dark" stories reveal more mystery and drama, Luminar is a great tool to show more middle tones and details", Ilya says.
"Cinematography is very diverse, and I wanted to show different stories. We have very static ones (where time stands still), like the one with My Name is Max, or super-dynamic, like the shots with a guy in a car and a wrestler. Here we have a set of radically different colors and approach to shooting, but all of them are brought together by this special cinematic style."

He goes on to give a word of caution, however:
"The presets alone are not enough to recreate such photos. The shooting style and lighting need to be the same as the movie the Look is meant to replicate. For example, if you want to get a photo with a Bourne Identity style, (cold, with greenish mid-tones, and shot in cloudy weather) you need to plan and style the shoot accordingly. For instance, you might want to have it outdoors, carefully select the heroes for the shoot, and think of all those little details that make it all look consistent."
Different Styles for Different Categories
The Looks pack breaks down into several categories. There are three classic stories – Shallow, Green Notebook, and My Evil's Big - with mild colors and minor toning that look almost natural, but still, have a subtle touch of color toning.
Next, there are slightly different stories – the Action Spy, with colder "steel" dramatic toning, and 60 Seconds, Authentic Randy, and Royal Fun – that have a harder edge but still with more traditional colors and toning.
Then there are more unique styles like My Name is Max, with full toning, and Fire & Ice, that turn a warm morning into a minty, more relaxed atmosphere with a more radical change of color.
There are also night Looks designed for night shots with dark blue and green skies.
These sets of styles have a gradual increase in dramatic effects, so it's good to have different shots to experiment with. It's also important to check the white balance after the Look is applied, which is simple to adjust in Luminar.
"And," Ilya tells us, "As I've mentioned, it's very important to pay attention to the shoot itself – the details, models, the idea behind the shoot and its main message – because colors alone are not enough to create these special cinematic looks."
The Looks
Each Look in the set has been inspired by a specific movie, which allows recreating the unique atmosphere of each of these films.
Make It Personal – a low-contrast, cold look from the world of high-tech, giving night photos with a background of neon lights a bluish film look. It's a little bit oversaturated to give pictures a desired color.
"Here's a "before" shot that is an allusion to one of the scenes of Altered Carbon. Together with a friend of mine we took this shot in the middle of Los Angeles, in the natural light of bright signs, and using LED sticks and a bit of color correction.", Ilya describes how he shot this image. Here is the shot after the Altered Carbon Look has been applied: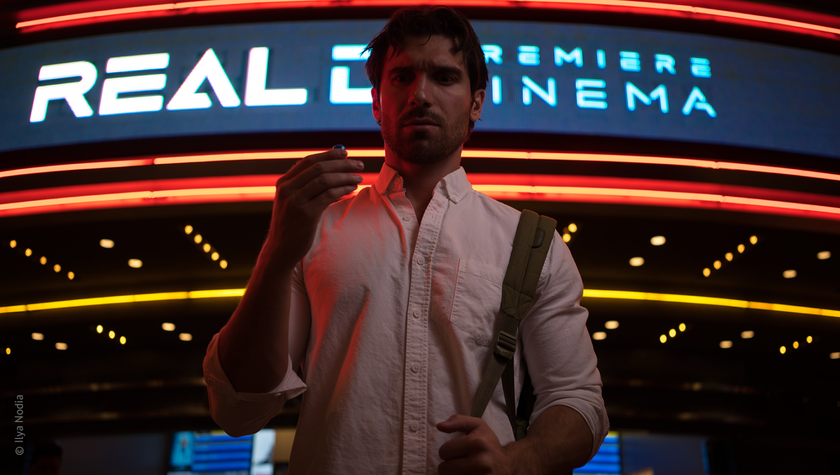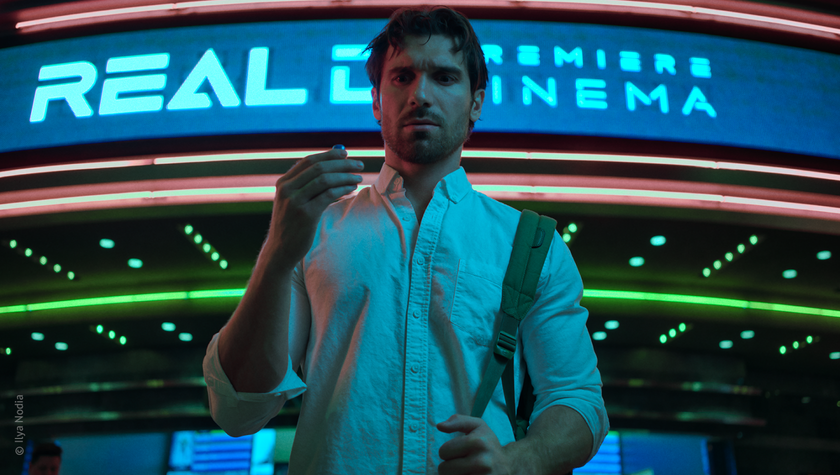 Fire & Ice – a bright, cool look from the world of sports tennis drama. Perfect for imitating a cold morning, even under harsh sunlight.

Even if the natural light in the photo is warm or harsh, this Look gives it cool shades and makes it softer. It also shifts the blue tones to more emerald green ones, which provides an image with a mint look.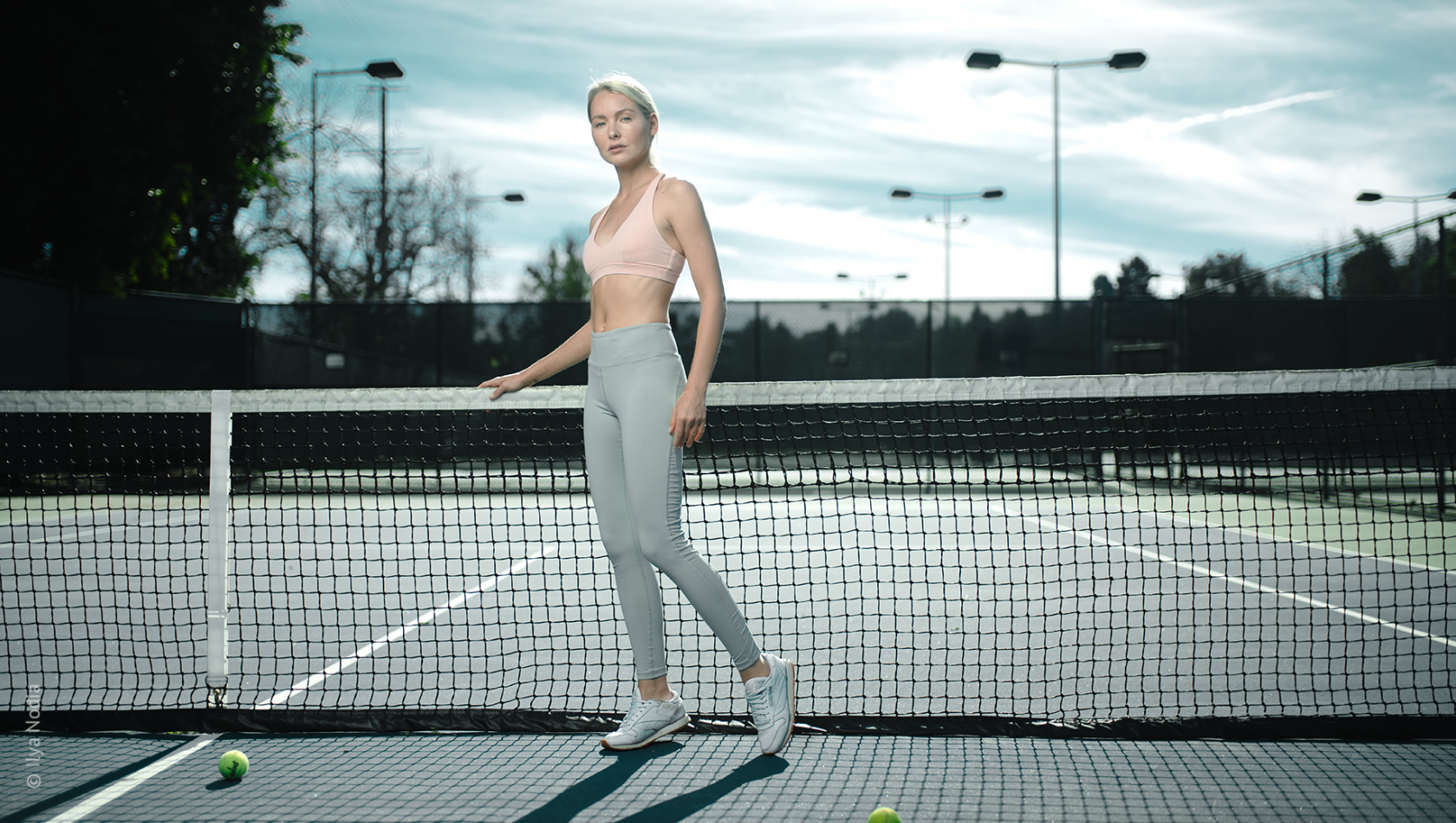 Action Spy – a dramatic, cold look that removes green and yellow shades. It gives an intense drama to any dark image, especially ones shot in the forest.
This Look gives a contrasty, gritty and detailed look, and is well suited for alternative drama, spy stories, and cloudy shooting days in the city or in the forest.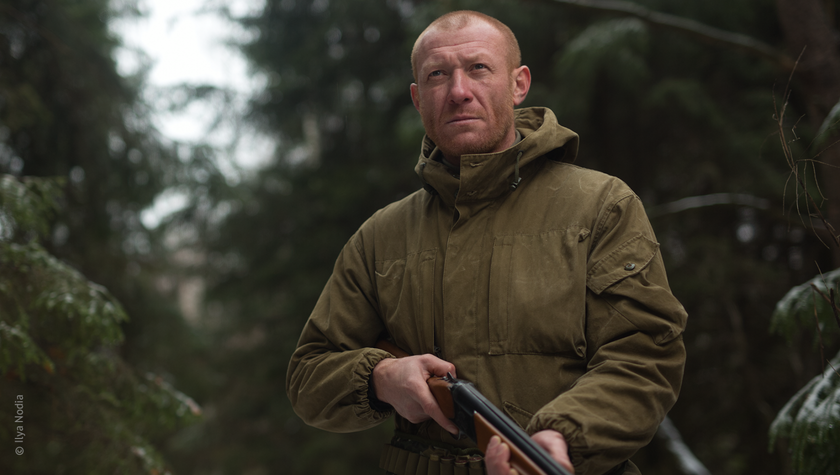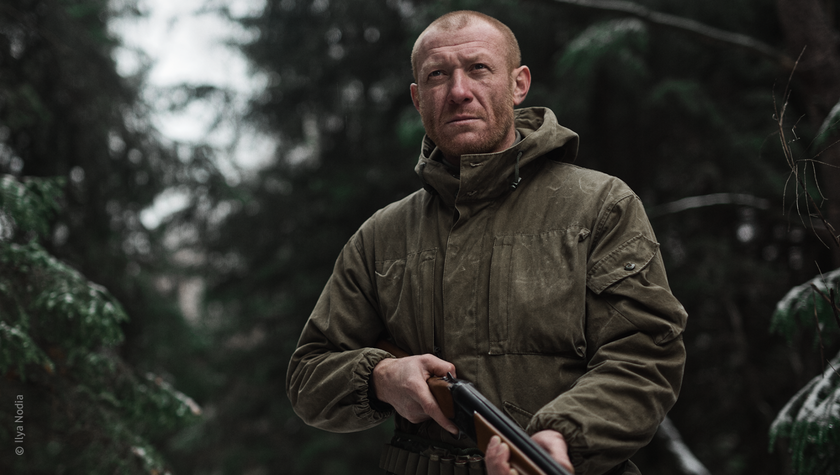 My Evil's Big – A classic Californian look with a little yellow-blue split toning. As you can see, the blue skies turn a richer turquoise color, and the other colors take on a deeper vibrancy and depth. Ideal for shots taken on a sunny day.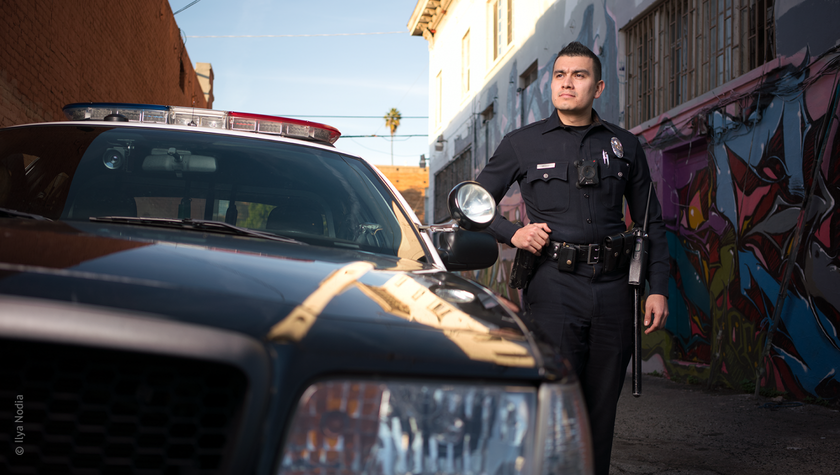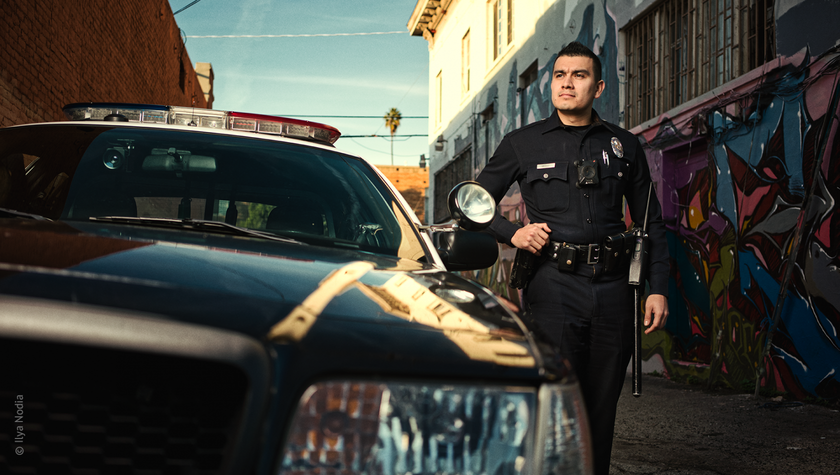 Badass Club – A cold, greenish look that gives the night city a hint of cinematic illusion. This Look makes the picture colder, and dark tones turn into green. Something like The Matrix, but with more drama.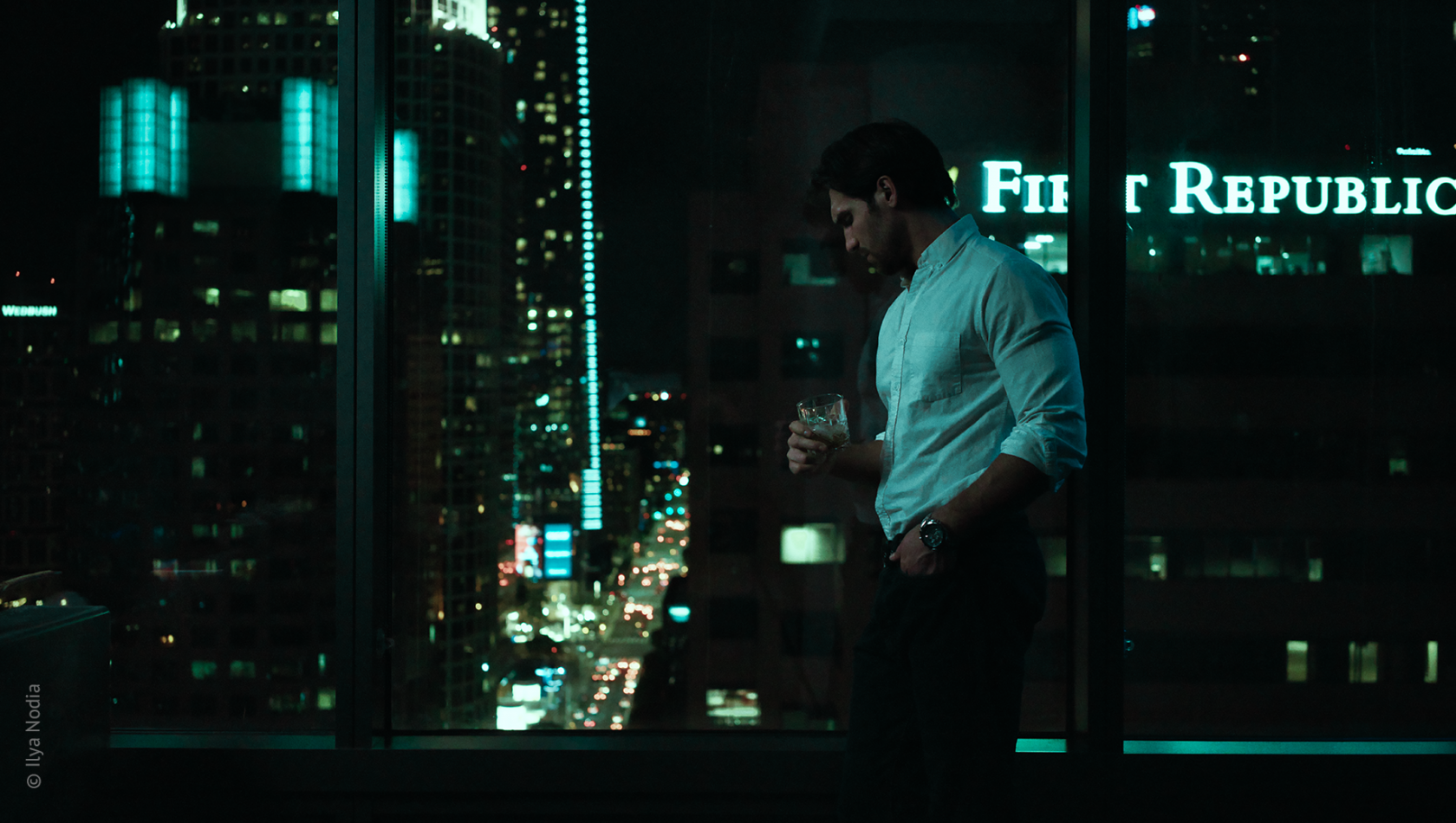 60 Seconds – This is a hard yellow film look, with catchy and coarse grain. This provides an old school movie look, perfect for shoots done on a hot, sunny day.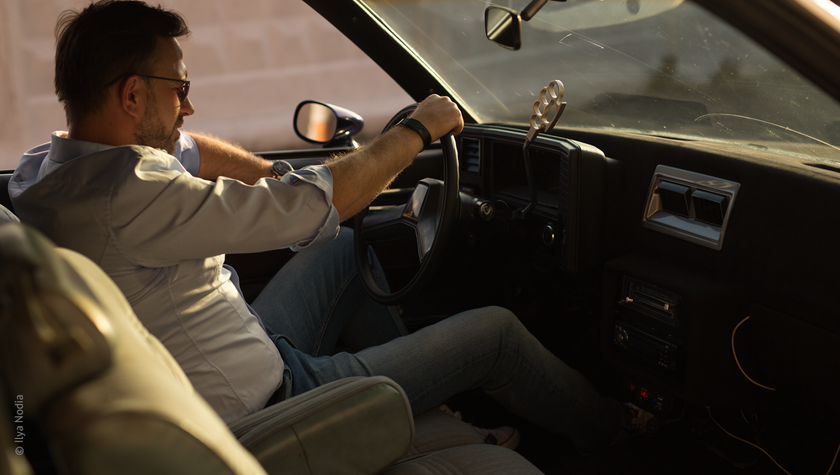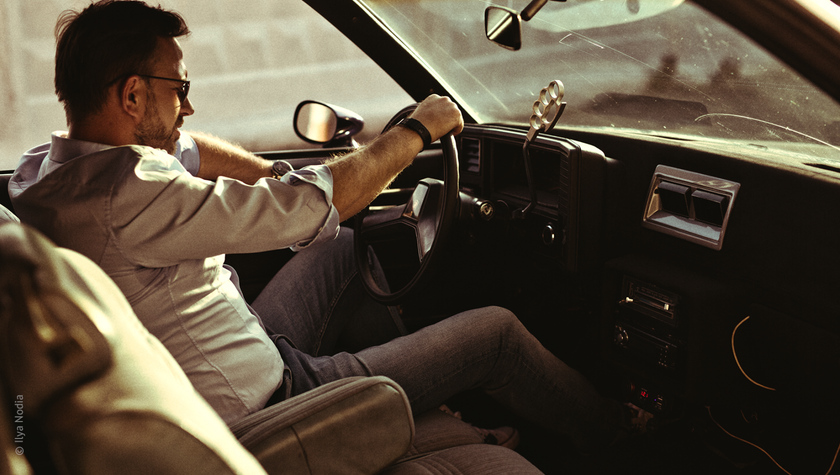 Green Notebook – This is a subtle turquoise look for road stories. Well suited for morning and evening photos with open sky, it lifts the shadows and subtly enhances the colors.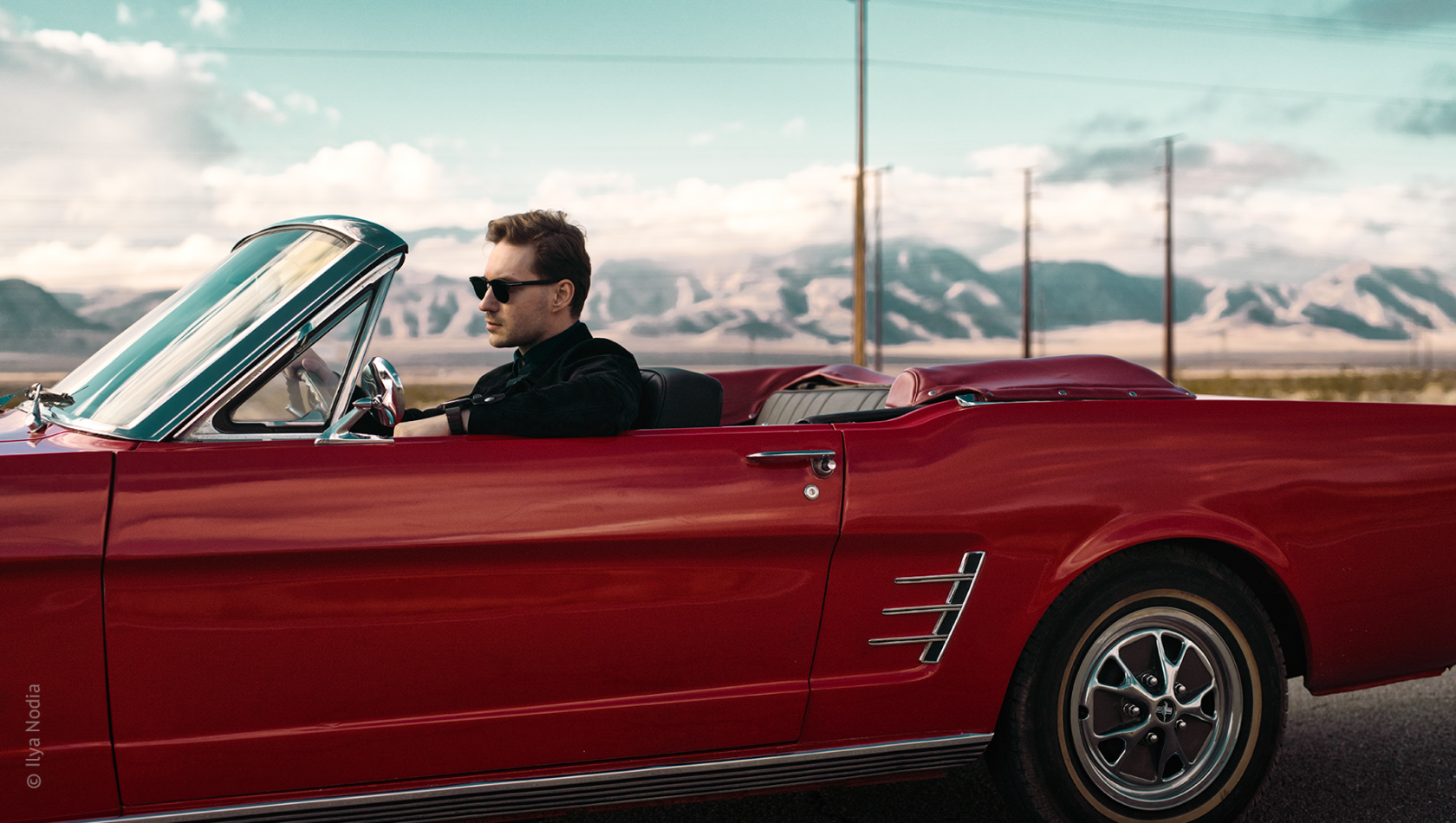 My Name is Max
– a look from a post-apocalyptic world, where all the colors of life are sucked into the atmosphere of an irradiated sepia. The picture is heavily toned, the colors are substantially changed, and it gives the impression that this is a 1980's film glimpse of the world post-disaster.
"We took this shot without flashes and reflectors. The only light was the bright sun, and we had great makeup," Ilya explains.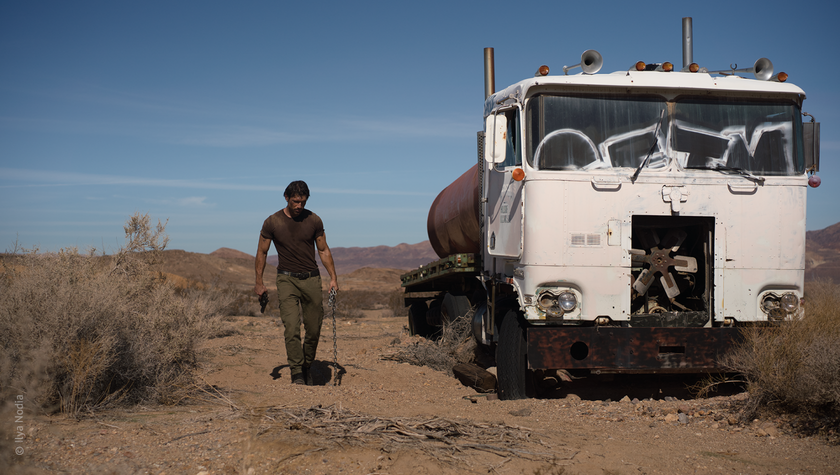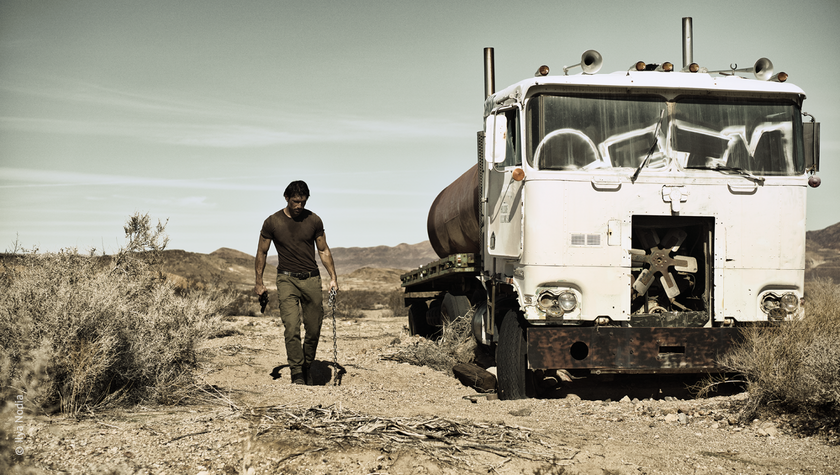 Dangerous Neon – A deep, cold look for night photos with some red lights. Great for photos with red lightings, such as neon signs, and red lights of cars.
"Las Vegas at night resembles a classic cyberpunk movie. It feels like you're in the world of the future, especially if you look at it from the right angle through the camera," says Ilya.
"So, my friend and I decided to use the Strip to the fullest while we were in Vegas, and walked through the streets among the lights and screens, using the YN360 colored light stick as the light source. We also used the architectural elements of buildings. For example, the entire facade of the Cosmopolitan Hotel consists of bright lines that give cool reflections in glasses."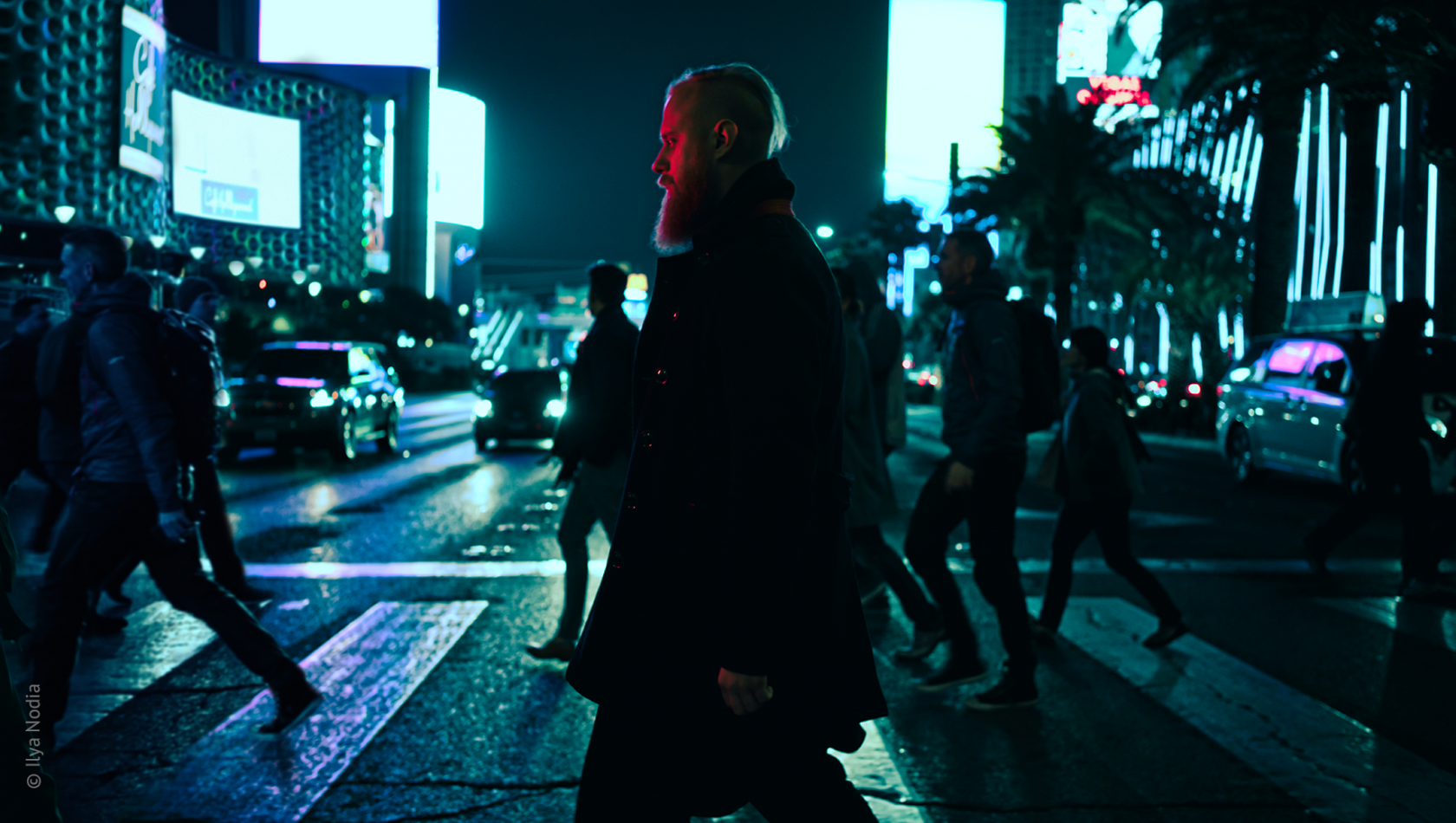 Royal Fun
– Is a smoky look designed for dark plot lines, resulting in an image with a low-variegated, reddish hue.
It's perfect for interior shots that create the atmosphere of a large, old house, with a lot of wooden elements that take down the unwanted yellowish tones and leaves the red ones creating a "candlelit", bohemian effect. Also, it makes the skin paler, and it stabilizes colors, which leads to a unified tone.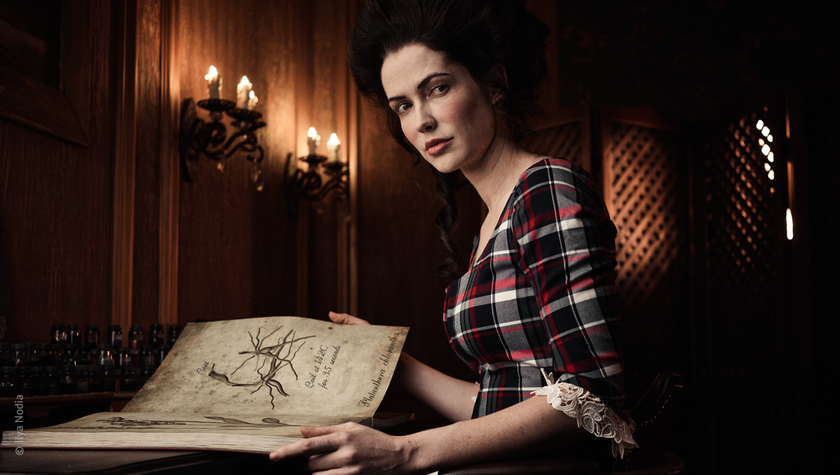 Shallow – an excellent sunset look, creating a warm sky with an even brighter tone while pulling the shadows and balancing the picture.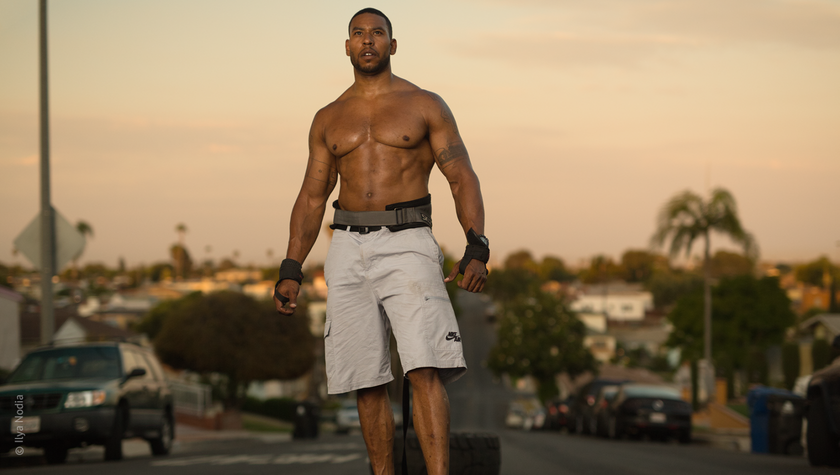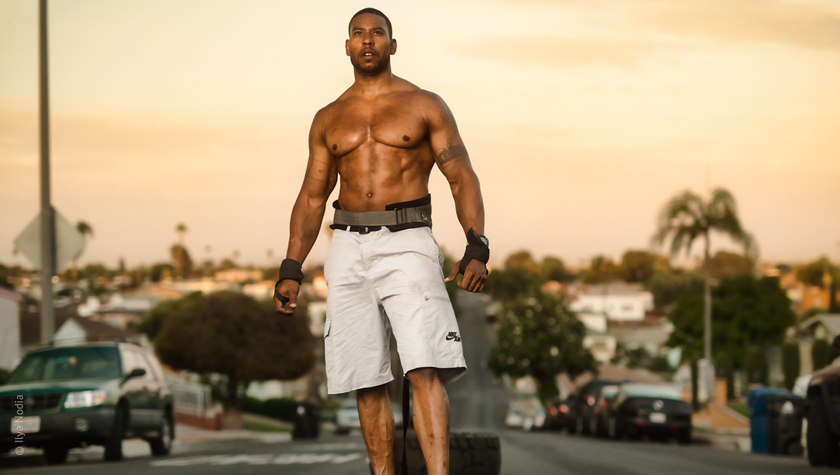 Authentic Randy – This Look gives a hot and golden atmosphere of victory. This Look works great in the contrast of spotlights, emphasizing sharply blurry dynamic scenes, and the shot becomes warmer, with higher detail.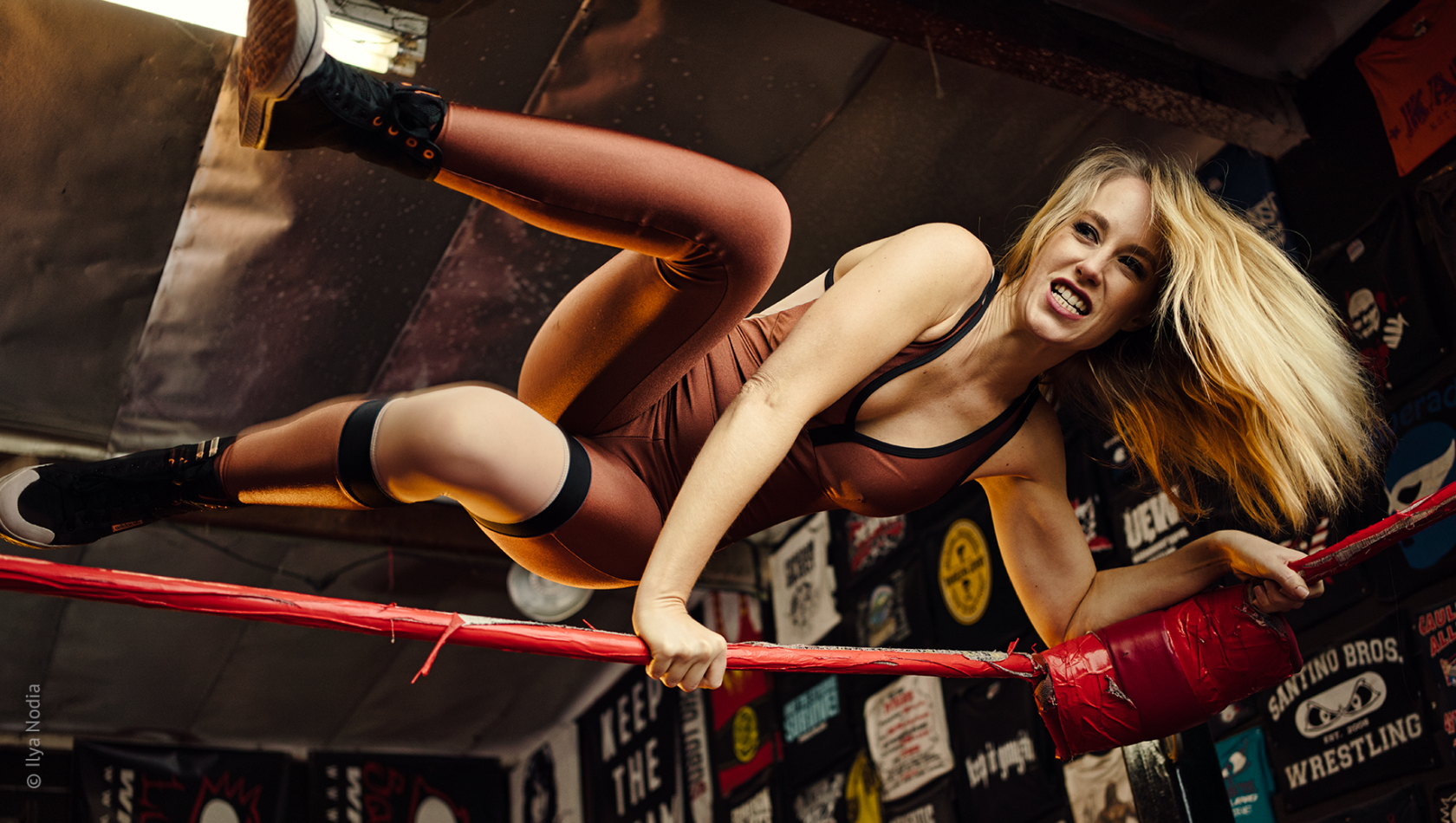 Final Thoughts
Ilya Nodia's new Cinematic Looks collection is an exciting new addition to Luminar Looks, and film fans are sure to find something to inspire and enhance their next creative shoot.
Find these fantastic Looks on the Skylum Marketplace.
Follow Skylum on YouTube to get the latest videos, tips, and photography inspiration each week!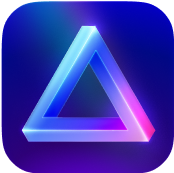 Advanced yet easy-to-use photo editor
view plans