Want millions of people to see your image? The Skylum team is giving this opportunity exclusively to Luminar artists. This December you could be featured in one of the world's most popular photography magazines: Practical Photography. Excited? Read more below!
Practical Photography is the UK's best-selling monthly photo magazine dedicated to photographers of all levels of ability, combining inspirational images, in-depth subject and technique guides, editing tutorials, and unbiased product reviews. Practical Photography is the best photography magazine for enthusiasts who want to improve their camera and editing skills.
At Skylum, we want Luminar artists to be famous in the photography world. So this time, you'll have a chance to be featured in the December issue of Practical Photography magazine.
To enter j

ust follow these 3 simple steps:
Follow @skylum_global on Instagram
Edit your best picture in Luminar with the Accent AI filter
Share it on Instagram or the Skylum Facebook Community with the hashtags #LuminarFeaturedDecember and #MadeWithLuminar
How will we choose the winner?
The Skylum team will choose the most unique and interesting image and check whether all four contest conditions have been met. To make sure you've edited the photo with Luminar, we'll ask the winner to provide us with the screenshot of the before/after of an image and its editing steps.
The winner will be announced on October 2 on all Skylum social media accounts.
What if I don't have Luminar?
We offer a free trial version with access to all features, which you can get HERE. Don't hesitate to participate; anyone can become a winner!
Follow Skylum Software on YouTube // Get the latest videos, tips, and photography inspiration each week!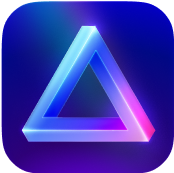 Advanced yet easy-to-use photo editor
view plans