What shall we all do with the time that is given us?
Friends,
In any other year, I might take this opportunity to focus on our successes and sing the praises of both our customers and our team.
Indeed, Skylum has achieved many incredible things this year, most notably our recent launch of LuminarAI, which breaks new ground in the image editing space.
I am incredibly proud of and grateful for the talented team of photographers, designers, developers, and storytellers who helped shape LuminarAI and bring it to you.
All of us are incredibly grateful for the Skylum community, especially those who believed in the promise of LuminarAI and showed it with both pre-orders and active engagement in our Insiders forums.
That said, I think we can all agree 2020 has been a year unlike any most of us have ever seen.
A global pandemic has frightened us, tested us and, in ways both large and small, changed the way we live, work and play. For some, this has meant loss, often devastating in its impact: lost work, lost businesses and, most tragically, lost family and friends.
To address you all, without addressing these losses would be to ignore them and that is something I simply cannot do.
These are challenging times, which often weigh heavily on our hearts and minds. While I cannot lift this burden, I want you to know that you are not alone.
Time has been a central theme at Skylum this year. Indeed, recapturing time has been a foundational pillar of all of our major projects. With safety protocols keeping children and parents at home, time has been a central theme for everyone.
As I think of time, in relation to this moment in history, I am often reminded of this conversation from one of my favorite books:
"I wish it need not have happened in my time,' said Frodo. 'So do I,' said Gandalf, 'and so do all who live to see such times. But that is not for them to decide. All we have to decide is what to do with the time that is given us." — J.R.R. Tolkien, The Lord of the Rings
And so, what shall we all do with the time that is given us?
Humbly, I offer the following suggestions.
First, be gentle with yourself. No one is perfect. Fear and fatigue often cause one to stumble and, perhaps, fall. If that happens, please pick yourself up, dust yourself off and get back on your path.
Second, take inventory; not of the things you own but of the people you love and the challenges you've overcome. Let your loved ones know they are precious to you. Take pride in the progress you've made despite the challenges you've faced.
Third, know that, one day soon, this whole ordeal will be behind us. Vaccines are on the way and many nations have already put these trials behind them. Wherever you are in the world, when the pandemic is behind you, opportunities will return and, along with them, prosperity and hope.
Finally, look to the horizon and plan for better days.
As photographers, we often rise early to capture the beautiful light of golden hour. We do not leave this to chance. We know the sun will rise and, with modern technology, we know when, down to the minute.
We may not know exactly when this difficult time will pass, but we can be certain it will.
Do not lose hope.
So, as we close out this year, I wish you all health, happiness and renewed opportunity in 2021.
With Warmest Regards,
Alex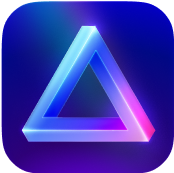 Advanced yet easy-to-use photo editor
view plans