Your support is changing our world. Literally. Take a look at just how much you've helped during the month of April.
The world is changing, and we're continuing to adapt to these unique times. Last month we decided to contribute in a way that would count. As we announced in one of our previous posts, the Skylum team committed to donate $5 from every purchase made on skylum.com in April to fight COVID-19 and help victims of the coronavirus pandemic.
Roughly 25,000 customers contributed to the cause. If you were one of them, thank you for helping us support the world in these uncertain times! On top of that, we received hundreds of heartwarming emails and messages from amazing Luminar artists. We're truly blessed to have such a huge, supportive, and caring Luminar family.
We'll split the $118,515 we collected into three parts and donate it to three prominent organizations that are on the front lines of the pandemic:
The World Health Organization works globally to promote health, keep the world safe, and serve the vulnerable.
Heart to Heart International is a global humanitarian organization that provides health care workers and supplies to areas in need.

GlobalGiving is a crowdfunding community that provides worldwide support including medical staff, supplies, essential items, and food to the underprivileged.
But we're not stopping here. Corporate social responsibility is one of our core values. Companies are made of people, and people are meant to help each other. We ran an internal survey in which 98% of Skylum employees voted in favor of continuing our contribution to socially important global causes. We will be sharing more details on our upcoming initiatives soon.

Thank you, Luminar photo artists, for making a difference! Together, we are stronger.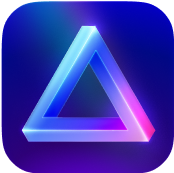 Advanced yet easy-to-use photo editor
view plans