Just two weeks ago, I could not imagine that with this mandatory separation I would feel more connected to humankind than ever before.
May 1 Update. April is now officially over. What a month! We now work on the numbers to get the final amount that will be donated to fight against
COVID-19 to charities around the world. I will share the update with you in the 2nd half of May. Thank you very much for all the support. Stay tuned. Alex Tsepko, Skylum CEO.
________________________________________________
Our international 100+ team is in its second week of fully remote work. I am writing this note sitting on my terrace, watching my kids playing soccer outside. They aren't thinking about the current situation, and I don't want them to worry about it.

The Skylum team has legendary plans and an amazing vision for Luminar. I am sure things will get back to normal, and we all will be stronger than ever. I feel that in many ways, this separation has already made our team stronger and more aligned.

Yet today, we are where we are. And we all need to do what we can to fight the pandemic.

So in April, Skylum Team will donate $5 from any purchase on skylum.com to fight COVID-19 and help victims of the coronavirus pandemic.

We will donate money to the World Health Organization COVID-19 Response Fund, the Coronavirus Relief Fund by GlobalGiving, Heart to Heart International, and local charities around the world.

This week, my team and I will send emails to Skylum business partners, and other photography companies with a request to support our initiative and contribute what they can to fight this virus.

Stay safe and healthy.
Alex Tsepko, CEO of Skylum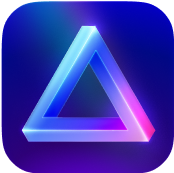 Advanced yet easy-to-use photo editor
view plans