Everything Luminar 4 is (and is not).
Hi, fellow Luminaries. Dima Sytnik here, the Chief Product Manager of Skylum. I recently got a letter from this amazing user of Luminar. Her name is Pam, and she's a brave and honest photo enthusiast. But she's more than that: she is an artist.
Here is her letter in full:

Pam's note made me think. The first thought was instant: growth! Of course, Luminar 4 is about growth (you nailed it, Pam!). Then, deeper thoughts entered my mind about what Luminar is, isn't, and strives to be. I'd like to share them with you in the form they came to me — as questions and answers.
What is Luminar 4 technically?

Luminar 4 is, of course, the follow up to Luminar 3 and is filled with new technology that makes life easier for anyone who works with photography. It makes photo editing simpler and helps achieve phenomenal results. The secret sauce is how Luminar 4 uses Artificial Intelligence to give users professional quality results in a much simpler, quicker, and more natural way.
In short: it's the best yet (by a mile) combination of professional results and an intuitive User Experience (UX). All our testing is showing that Luminar 4 is shaping up to become a must-have tool for every photographer.

To do that, we invested a lot of money and human-hours into making it not "just another update" but a complete reimagining of what editing feels like and achieves. The result is seriously stunning (which I say with a ton of pride for my team). We took the most boring, tedious parts of photo editing and made them fun and easy. We are allowing photographers to cut through the obstacles and showcase their creative vision.

How exactly did we improve the UX in Luminar 4?

This significant change started by studying UX and user journeys (including screencasts and lots of feedback). We created the features and workflow of Luminar 4 based on the user's experience — rather than make them figure out why something works the way it does. Rather than you having to learn how an engineer thinks, we focussed on making Luminar work the way you wanted it to.
A big part of this our new smart tools. We use the latest Machine Learning technology, which trains the software based on how expert photographers work. You now get breathtaking results with much less effort (I don't say that as a buzzword — that's precisely how I felt when seeing the results first-hand). Why?

So Pam (and others like her) can stop being shy about letting her art shine through. So you can use Luminar 4 to grow as a photography artist, not to get tripped up by the most tedious parts of photo editing.

Which of Luminar 4's innovations really excite me?

I'm most excited by the five powerful tools that absolutely transform the editing experience. Each was created with AI (Machine Learning-powered tech), which moves the industry forward in ways I can't explain in just a paragraph.
We're keeping these tools in stealth mode at the moment, but we will present all of them to you soon. We did give a sneak peek of one of them, check out the new AI Sky Replacement. We're creating software that enables people to do things they didn't know were possible automatically. We are helping Pam become a photo artist and enjoy the entirety of that process. How cool is that?
Why do we invest so much in AI technology?

A lot of folks are afraid of AI, thinking it means a loss of control. I like to think of it more like how my camera can calculate the right exposure for me (but I'm free to tweak it). I prefer to shoot in Aperture-priority mode, but I can refine my settings at any time. This helps me, on almost every shot.
We want to create a product that frees users from dull, repetitive work and allows them to focus on creating art. Beyond all the buzz, AI really is the most promising technology to automate the most tedious parts of the workflow and make editing fun.

I can talk for hours about the technical details, but that's not why Pam is buying Luminar 4. She wants a software tool that lets her focus on the fun and creative side of photography — that's why our significant investment into AI is bound to pay off.

What will happen to Luminar 3?

The release of Luminar 4 does not mean the end of the road for Luminar 3. We're still actively supporting and developing it. In fact, we're planning to release a big update within the next week that fixes several bugs and speeds up Luminar 3. And in 2020, we are planning an update Luminar 3 with IPTC metadata editing and search tools. We'll also add some new raw format support for newer cameras.
Those updates were on our promised roadmap and will come to Luminar 3 users for free. However, all of the other new features that are added will focus on Luminar 4 because it's such a transformative experience. Of course, Luminar 3 users will get a special offer to move to Luminar 4. We believe that it is the perfect tool for all skills, ages, and aspirations. And we love our customers.

What do Flex users get after Luminar 4 release?

With Luminar 4, we can offer a single solution that satisfies all users. It can be used as a photo organizer, it works as a plug-in to other photo applications, or as a standalone editor without the library.
And definitely, we will still support Flex. If Flex users want new features, they will be able to upgrade to Luminar 4 once it's released easily. Luminar 4 will have everything each type of user needs without confusing the other user types.

We believe that current plug-in users will find Luminar 4 as comfortable to use as Flex (better even, IMHO). When a plug-in user installs Luminar 4, it will automatically be added as a plug-in into their primary photo-editing software. There's no need to use Luminar Libraries, and they'll get even more great filters and tools to enhance their images.

Speaking of growth, where does Skylum go from here?

Our primary goal is groundbreaking innovation in photo editing that Luminar becomes an essential tool for every photographer. Luminar makes every photo better, no matter how you use it — standalone, as a library or as a plug-in.
At the end of the day, Luminar 4 is made to democratize photography to the fullest. Photographers and artists are our world. I genuinely believe you will love the new Luminar 4. If you're excited, you can check out a special pre-release price for all of our loyal "Pams".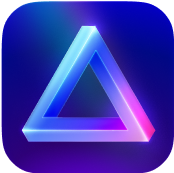 Advanced yet easy-to-use photo editor
view plans