Pros and experienced photographers rely on this camera accessories for a better creative workflow.
You've got a great camera and you're ready to go, right? Wrong. There are many accessories on the market to make your photography experience even more seamless, so why wouldn't you invest in a few key pieces?
With these photography accessories, you can expand your horizons with the kind of pictures you take, how you store your images, and even how you carry your camera around. Below, you'll find 14 of our favorites.
ND (Neutral-density) Filter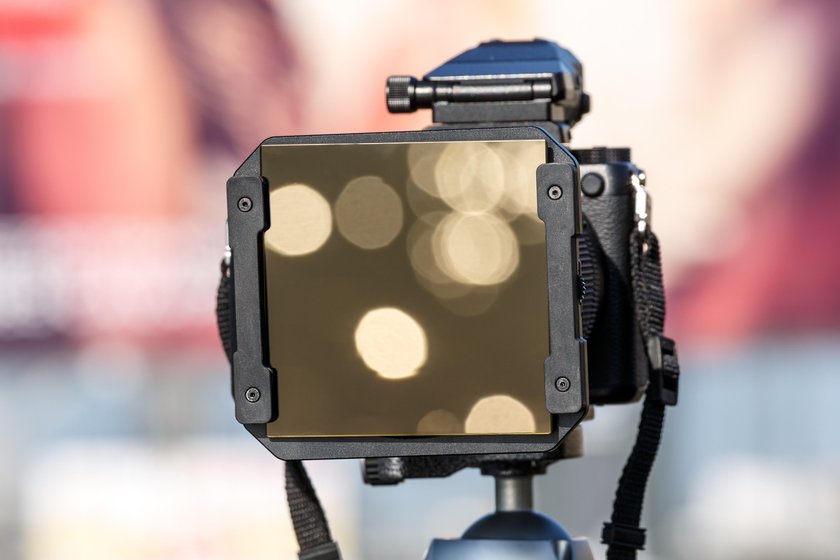 An ND filter is a colorless or gray filter, important for neutralizing or reducing the intensity of light in order to reduce the amount entering your lens. Most useful in bright light scenarios, ND filters are important for preventing overexposure or for cutting the amount of light to capture motion blur. They work wonders for and a must have accessory when photographing nature or landscape photography.
Polarizing Filter
A polarizing filter is used to darken skies, manage reflections on reflective surfaces, and suppress surface glare from bodies of water. It's a useful little tool with many uses, from photographing landscapes to even automotive photography.
Monopod
Also referred to as a unipod, the monopod is a single pole used to steady cameras when taking pictures at slower shutter speeds or with longer focal length lenses. If you're taking a video, a monopod will help to reduce camera shake. Since it's faster to set up than a regular tripod and it takes up less space, it's useful for when you're on the go or visiting places where a tripod is not convenient.
Tripod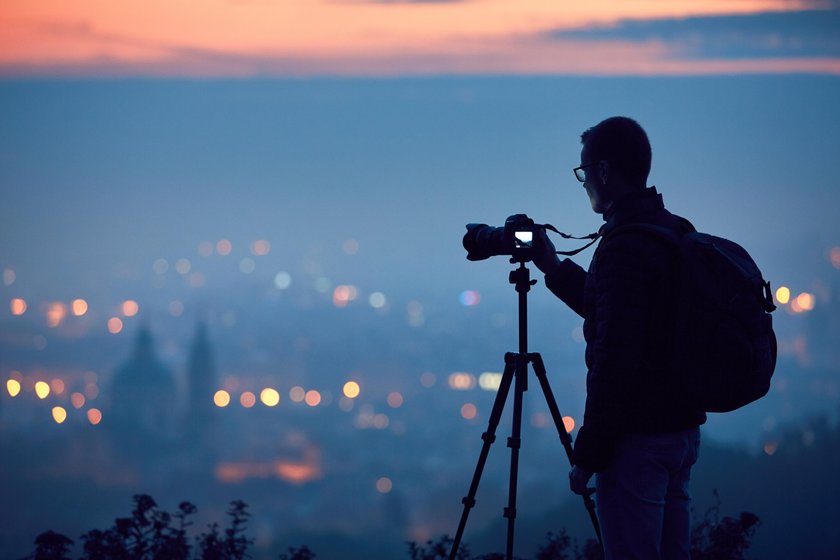 A three-legged stand, the tripod is used to provide stability and support the weight of a camera. A tripod is great when you are setting up for self-timer photos and in instances where the camera needs to stay super still while photographing or filming.
Memory Card Reader
Probably our least favorite part of photography is transferring photos from a camera to another device. A memory card reader can alleviate this stress as it's a quick and easy way to download hundreds of photos at once, especially when your image files are large.
Memory Card Case
We all want to keep our memory cards safe as they carry what are arguably some of our most prized possession. To protect them, you'll need a case. Something waterproof, dust-proof, and shockproof is great for traveling. Even better, a case will normally have multiple slots so you can carry more than one card around with you at all times.
Reflector and Diffuser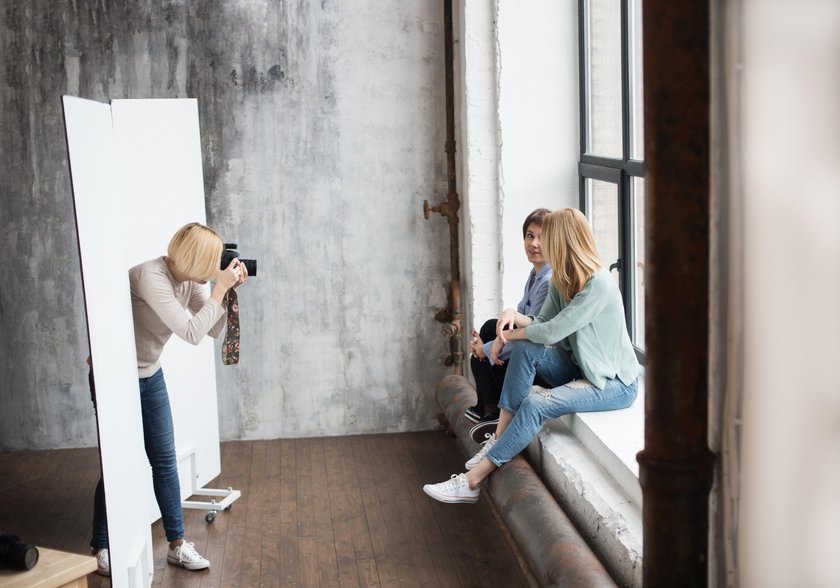 These two tools go hand-in-hand in the photography world. While reflectors are used to reflect (or bounce) like back onto your subject, diffusers are used in photographic scenarios when you need to soften light and reduce glare. Both reflectors and diffusers are used to eliminate shadows.
External Hard Drive
Portable and easy to use, external hard drives are a must when you need a place to store hundreds or even thousands of images. Use your hard drive to backup photos or just store what's important here when you'd rather not open up your laptop. An external hard drive will save you time and space and give you peace of mind. Invest in one that can withstand rugged conditions.
Rocket Blower
If you need to clean your camera's lens and/or image sensor, there's a rocket blower for that. Safe and effective for blowing away visible dust, the rocket blower is preferable to any kind of cleaning solution you have at home or might consider buying.
Wireless Shutter Release
With a wireless remote release, it's easier to avoid shakiness and blurred images. Nothing is more annoying than when what could've been a great photo, comes out blurry instead. Most often used in nature photography or self-timer photos, a wireless shutter release is ideal when you want to snap a photo from afar and are not behind the lens.
Spare Battery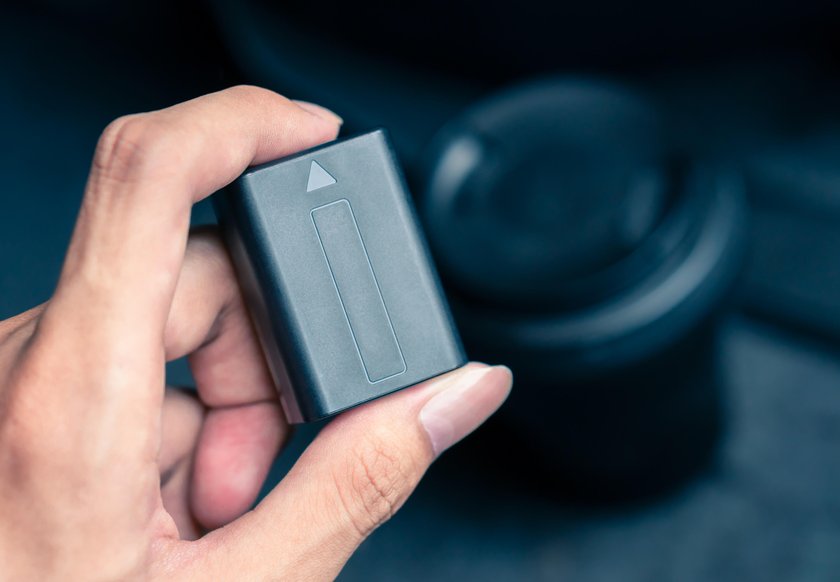 There's going to come a time when your camera is in place for the perfect shot and then — oh! — your battery is dead. Darn. Prevent this situation from happening (and never miss an amazing shot) by carrying a spare and fully charged battery wherever you go. If traveling, make sure to check airline regulations in advance. You can transport your battery as long as it's approved and safely stowed.
Rolling Camera Case
Lugging photography accessories around can be exhausting, not to mention heavy. Enter the rolling camera case, perfect for storing and transporting your camera and all your must-have accessories. A camera bag with wheels is great because there's no risk of dropping it and damaging your items. Also, there's no strain on your back or shoulders so you can save your energy for the important part: actually taking pictures.
High Performance Flash
A top level flash that's powerful and perfect for fast-frame shooting will transform your images from good to great. Use a high performance flash off-camera or in the hotshoe when making beautiful images with great lighting potential.
On-Camera Light
Another option for lighting is the on-camera LED light. There are plenty of affordable options, and this accessory is great when you're unsure whether or not you'll be able to depend on sunlight alone. Snag this tool for as low as $25 and get to capturing your well-lit, super memorable shots.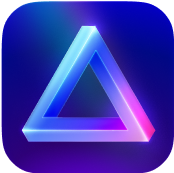 Advanced yet easy-to-use photo editor
view plans