Find out why you should invest in Mac-only compatible picture editing software.
Surprisingly, Mac and photo editing don't go hand in hand is what a lot of Mac users seem to believe in. However, this is nothing more than a myth which we'll be proving wrong today.
These myths generally are there due to a lack of knowledge, and users believing on whatever they hear instead of doing a research.
While there are some great photo editing tools for Windows, the truth is that Mac is not far behind in the race either.
So without much ado, let's start busting this myths and have a clear picture about Macs and photo editing.
1. Photo editing isn't possible on Mac
Believe it or not, a lot of Mac users believe that photo editing is not possible on this Apple device.
This is mainly because it seems that a Mac doesn't pack all the necessary tools that a photo editor should possess. And you must shift onto some other platform in order to edit your pictures. But, this is nothing more than a myth.
While Mac has a built-in tool to edit photos, you also have the option to install third-party apps and get great results.
2. Mac Doesn't Have Good Photo Editing Tools
Mac's built-in tools are quite good if you ask us, but for a professional job you can use one of several third party apps. A search for Mac photo editing tools would give you dozens of results. These include the likes of Luminar, Photoshop, Lightroom, Pixelmator or other alternatives like Affinity, etc.
3. Photos Edited On Mac Do Not Work On Other Computer Platforms
If someone tells you that the photos you have been editing on Mac will not be compatible and re-accessible on other platforms, then it's not true.
The game of photos is based on extensions. If you save your photo as .JPEG or other popular extensions, you can open it on any app or tool that supports such extensions.
Other than this, a lot of tools like Photoshop are available on almost all platforms, making it easy to work on one picture on different operating systems.
4. Mac Photo Editing Tools Are Very Expensive
Apple products are labelled as " expensive ". They sure are. But not Mac photo editors. There are a variety of Mac photo editors available on Mac store that have a just price. If you're not buying a Mac photo editor because you think it will drain your pockets, then go on to some famous photo editing websites and see for yourself. The prices are normal and not expensive.
Conclusion
Discussing all these myths about a Mac photo editor must've changed your thinking at least a bit. To help you more, we'd like to suggest a top notch photo editor that packs a powerful punch when it comes to photo editing - Luminar.
It is an exclusive software available for Mac users which is designed by Skylum. The tool is available for as low as $69.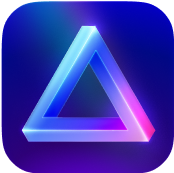 Advanced yet easy-to-use photo editor
view plans