If you've been using PicMonkey, perhaps it's time to pick another tool? It could just be that you're missing out on some fab features. The following are 12 photo editing solutions you should check out if you don't have time for any monkey business.
Nowadays there is a plethora of photo editing tools available. While this wide selection can make it challenging to pick the most suitable one for your needs, on the flip side it means you can easily switch.
So, if you want to find photo editing websites like PicMonkey, then read this article to the end.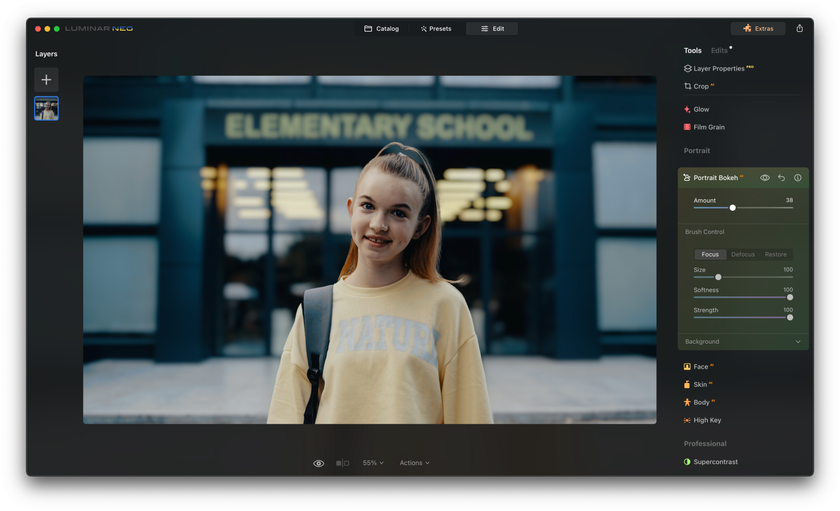 While Luminar Neo isn't an online editor, it boasts more features than PicMonkey. If you're searching for the ultimate tool to streamline your editing process, Luminar Neo is a great choice.

Luminar Neo offers a wide range of editing tools that are easy to use. And thanks to its powerful AI tools, you'll save loads of time. One of Luminar Neo's most impressive features is Sky AI, which allows you to change the sky in a single click. The best part is that you aren't limited to the built-in selection of sky backgrounds, as you can import your own.
Luminar Neo is ideal if you often need to complete work for commercial clients. It's also ideal if you often work with portraits, as it offers AI-powered skin and portrait tools that you can use to touch up your models in a flash.

This is one of the best photo editors like PicMonkey. If you aren't a fan of artificial intelligence (yet), rest assured that Luminar Neo also offers layer-based editing, advanced masking, and a huge selection of presets that will be more up your alley. That said, the AI tools are really impressive. Why not boost your photo editing and put them to the test?
Download Luminar Neo and Get a 7-day Free Trial
I'm in!
✅

Pros
Modern user interface that's fast and intuitive

Synchronizing edits is easy

Useful AI sliders for adjustments like brightness

Excellent exclusive features
✖️

Cons
You have to install and open the entire application even if you need a single feature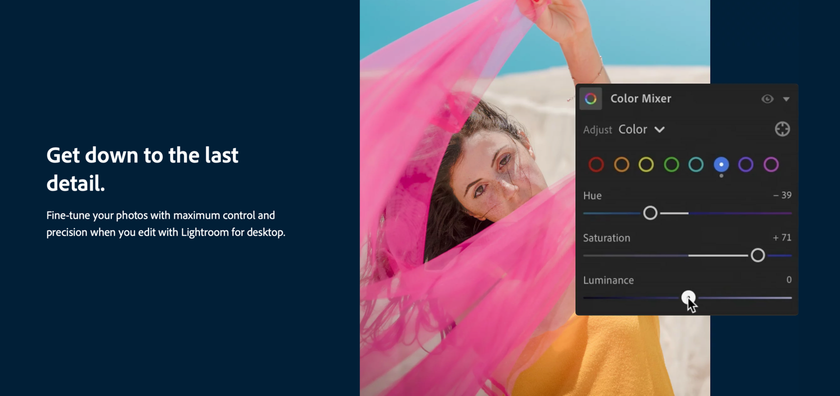 This all-time popular photo editor is currently available as two distinct apps: Lightroom Classic, aimed at professional photographers, and Lightroom, which is targeted at consumers. While the Lightroom interface is more straightforward, it doesn't offer all the tools professional photographers require. Thus, it might be best to opt for Adobe Lightroom Classic. Its organization and photo management features remain excellent.
✅Pros
Support for plug-ins

A wide range of tools including tagging, face detection, luminance masking, and brush and gradient adjustments with color

In-app tutorials
✖️Cons
Importing photos is rather slow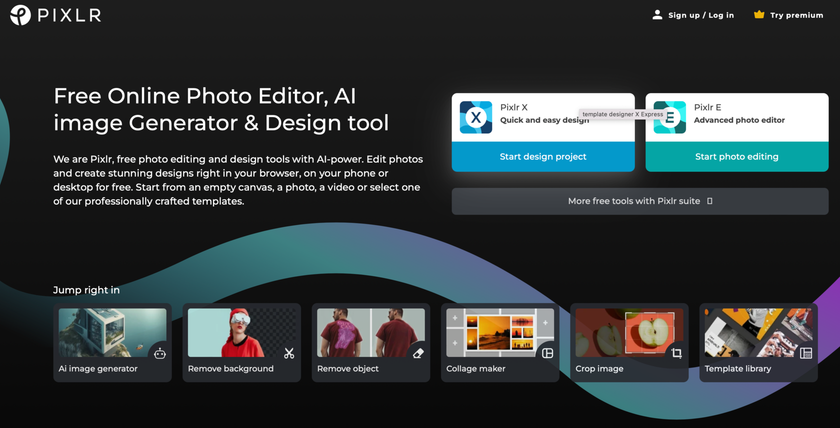 This is a website like Picnik Monkey. While Pixlr might not offer you as much control as some other options and isn't as user-friendly, it's still a good alternative to explore. Overlays, effects, borders, and filters are just a couple of its main features. Pixlr also offers blending modes, a history tool, and a healing tool. While not as advanced as competitors like Photoshop, Pixlr can handle many editing jobs. You can also upgrade this editor and buy a premium version.
✅Pros
Offers all the standard editing tools

No need to download an app, as it's web-based

AI design tools
✖️Cons
Clunky interface

Redesigning and resizing can be challenging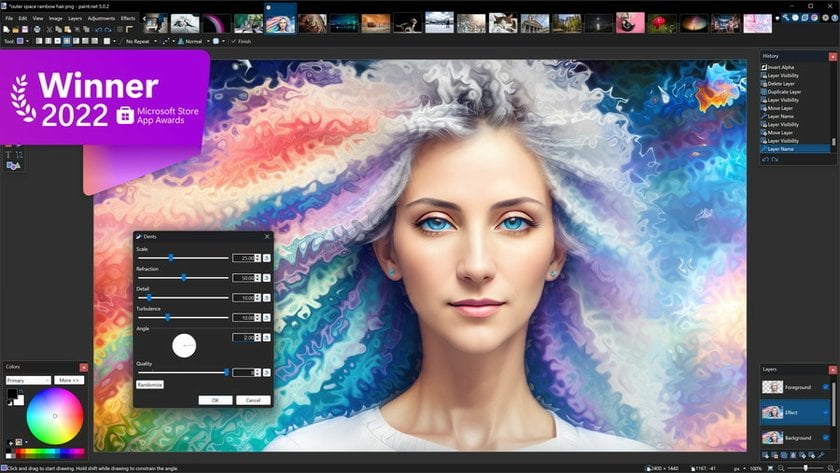 This Windows-only image and photo editing tool has become increasingly popular. It boasts an easy-to-use yet modern interface and a big selection of handy tools that can get the job done.
Some of Paint.NET's features include filters, blending modes, special effects, layers, and unlimited undos. What started out as an alternative to the popular Microsoft Paint has now developed into a useful photo editing tool and an alternative to software like PicMonkey. All things considered, if functionality is more important than unleashing your creativity, Paint.NET is a good alternative to try.
✅Pros
This app like PicMonkey has many tutorials and plug-ins available online

You can reposition tools to clear your workspace

Lets you add text to images

Supports many file types
✖️Cons
Only for Windows

Doesn't have advanced editing features that more experienced photographers might need
What photo editor do you use most? Let us know in the comments.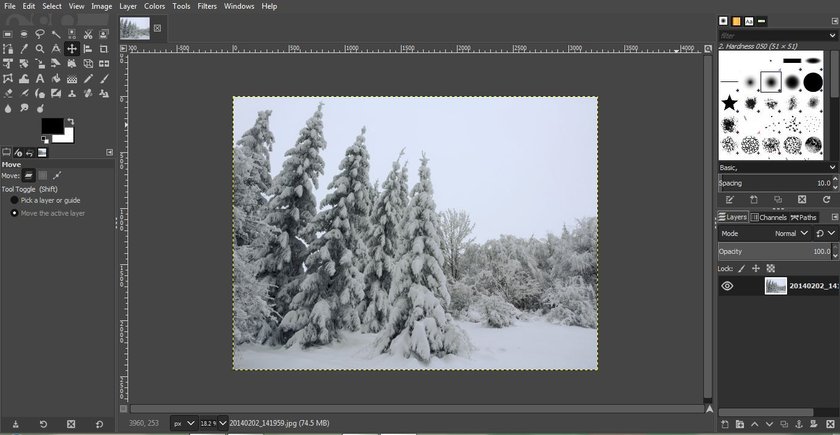 Choose this free photo editor like PicMonkey! GIMP (short for GNU Image Manipulation Program) boasts a wide range of tools and features. It might not offer as much as Photoshop, but it has what it takes to compete with the big guns like PicMonkey. However, you can use it for photo editing and graphic design. Some of its main features are exposure controls, an eraser, selection tools, filters for creating special effects, and a paintbrush. This can be a great free PicMonkey alternative. All things considered, GIMP will most likely not be the answer for serious photographers, however.
✅Pros
Unlike many photo editors, when opening files, GIMP displays thumbnails, not just file names

Open-source

If you get stuck, there are tutorials available

Regularly updated
✖️Cons
Steep learning curve

Workflow isn't easy to master

No adjustment layers

Doesn't offer RAW processing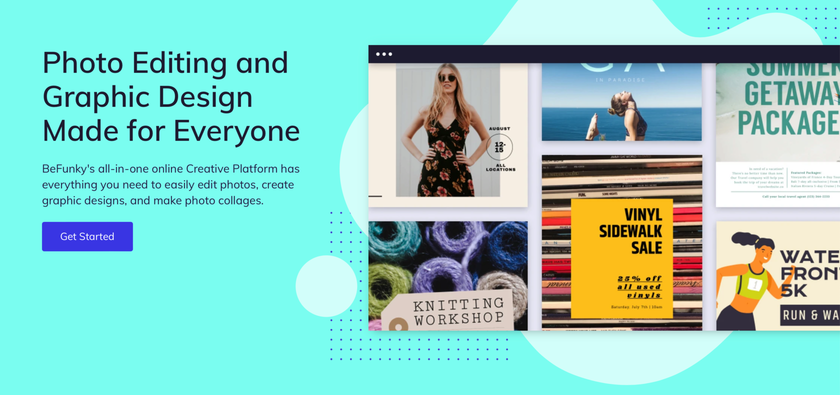 BeFunky is an online platform that boasts countless templates that are completely customizable and compatible with all the main social media platforms. The choice of tools is also impressive..
Whether you want to make a collage or need a tool for more serious graphic design and photo editing, be sure to check out BeFunky. Navigating your way around this app is easy. If you're specifically searching for software that can help you with color correction, you can't go wrong with BeFunky. Its color correction is flawless! Be sure to check one of the best online photo editors like PicMonkey.
✅Pros
Useful drag-and-drop functionality

Can upload multiple photos at once

Full-screen mode
✖️Cons
A bit on the slow side

Photo retouching isn't the best

Lots of annoying ads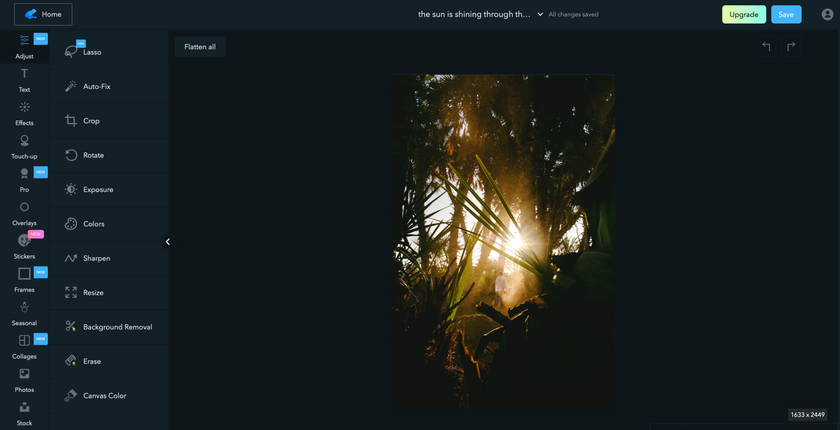 This app might be simple, but it can get the basic jobs done — and fast! Not only is Ribbet a photo editing app, but it can also be used to create collages or paint a blank canvas. You can use it for color corrections and to add effects and filters. Some of its basic photo editing tools include crop, sharpen, rotate, auto-fix, and resize. This is one of the modern photo editing programs like Picnik Monkey.
✅Pros
Easy-to-use interface

Big selection of filters
✖️Cons
Some options are only available with the Premium plan

Can't customize the interface
Do you prefer web-based or desktop editors? Why?
It's simple to begin editing with LightZone. Basically, all you have to do is open your photo and select a style. In addition to predefined styles, LightZone offers tools for color balance, noise reduction, red-eye removal, and white balance. And like similar software, LightZone allows you to undo edits.
✅Pros
Easy to use, even without prior photo editing experience
✖️Cons
Not very powerful compared to other editors like PicMonkey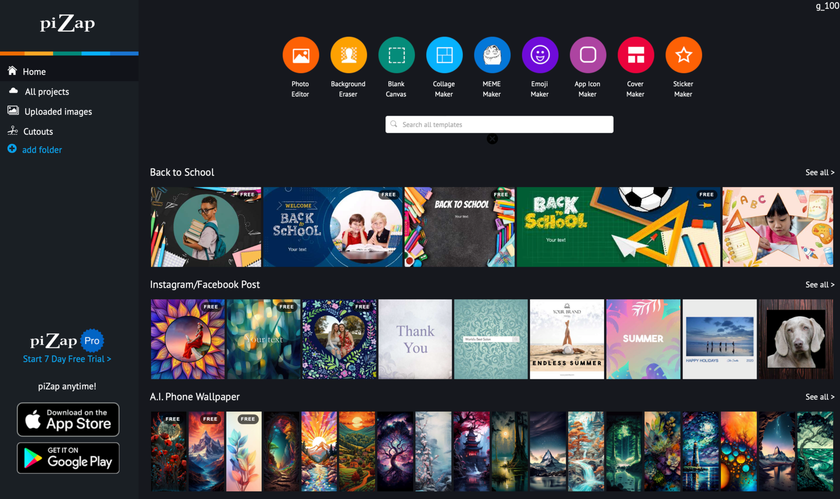 If you're searching for a fun, easy-to-use photo editing tool, be sure to check out this all-in-one tool. Its features include basic edits like crop, saturation, contrast, brightness, and rotation. Though if you want to be adventurous, it offers "funtastic" filters, textures, stickers, frames, and borders. piZap also has a painting tool and hundreds of fonts you can use to personalize your photos by adding doodles and text bubbles. In addition to editing photos, you can use piZap to create collages and design cards, flyers, and social media posts.
✅Pros
✖️Cons
Only offers basic photo editing tools

Not aimed at professional photographers
Learn more about AI tools for photo editing!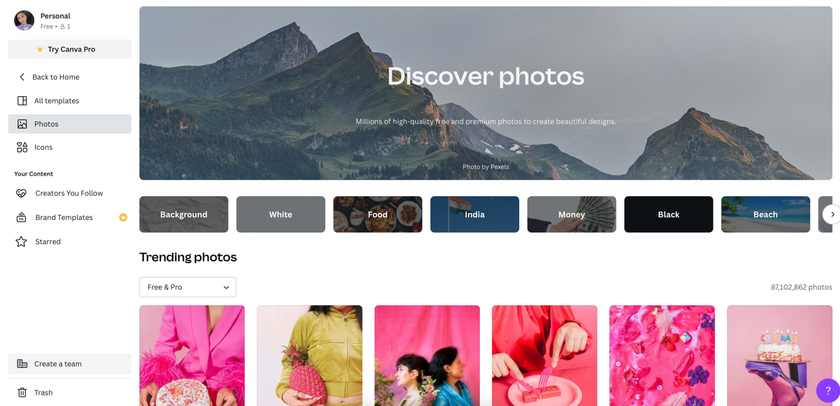 If you look for a site similar to PicMonkey, then be sure to check this option. Canva remains one of the most popular photo editing tools, trusted by millions of users. It's an easy-to-use design solution that you're probably already familiar with. Canva offers a range of tools and templates for editing images, including vignettes, blur, frames, and design grids. If you need to turn a photo into a social media post, invite, or poster, this is one of your top picks.
✅Pros
Easy to use thanks to its drag-and-drop functionality

Impressive selection of templates

Big selection of free stock photography
✖️Cons
Doesn't offer many tools for photo editing

Need to create an account before using it

Difficult to figure out which templates are free and which are paid
This is also a website like PicMonkey. If you love playing around with filters, Fotor is a great choice. In addition to its huge library of filters, it offers design templates, portrait retouching, batch processing, and HDR effects. You can also create collages with it!
✅Pros
Intuitive interface

The desktop version offers RAW conversion
✖️Cons
Geared toward informal design projects such as invites

Not so powerful
Millions of people have already given this photo editor a try, making it one of the most popular photo editing tools with premium service. In addition to standard features like masks, effects, brushes, filters, and layers, Photo Pos Pro offers advanced effects. Some of its other top features include collages, frames, and the ability to replace backgrounds.
✅Pros
Supports many file types including RAW

Great support and many tutorials
✖️Cons
Which photo editing tool is your favorite? Let us know in the comments below.
Alternative to Picmonkey Free/ Paid
You can choose a PicMonkey free alternative or paid software. Web-based editors and desktop photo editing tools each come with their pros and cons. With web-based editors, you don't need to download a program, which can be convenient. Also, the majority of online editors can be used for free. But just like with most things in life, you get what you pay for. Web-based editors typically have fewer features than desktop editors.
FAQ
What is Similar to PicMonkey But Free?
There are several free alternatives to PicMonkey you can try: Canva, GIMP, Fotor, and BeFunky.
Is PicMonkey Worth the Money?
PicMonkey can be a worthwhile investment if you need to edit photos or create graphics frequently and the features match your needs. However, if you're on a budget or just need basic editing tools, you may want to explore free alternatives before committing to a paid subscription.
What is the Disadvantage of PicMonkey?
PicMonkey does not support all image formats, which can be a limitation if you need to work with certain file types.
How Much Is PicMonkey Per Year?
You can enjoy a 7-day free trial, and after that, the subscription fee is only $7.99 per month or $72 per year.
Can You Create a Logo with PicMonkey?
Now PicMonkey offers a variety of design tools that allow you to create logos and other graphic designs from scratch.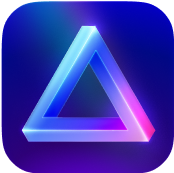 Advanced yet easy-to-use photo editor
view plans