If you are a beginner at photography, it's always good to learn how to process your photos properly.
Image editing is nothing short of an art in itself. It takes a lot of time and patience to learn how exactly the multitude of settings in an editing program like Photoshop work, and what effect they have on one's images. But not everyone has that kind of time. Sometimes, you just need to make quick adjustments to your pictures before posting them to Facebook or Instagram.
In these cases, there are some basic and quick image editing tips you should know of. We are going to focus on Mac users in this article, as Apple's Mac OS is generally preferred by photographers around the world due to the excellent hardware it comes packed inside and due to its lesser upkeep than what is required with Windows.
1. Let the Software do the Work
If you have opened your images on your computer and just realize that the lighting wasn't very good when you took the photos, or that there is a weird color cast over your images, then you can probably fix this by letting the software of your choice do its job. Many modern Mac image editors come with the option of Auto Color and Auto Contrast adjustment, which can make your images a lot better with just one click.
2. Go Black and White
While we do believe that black and white photography takes a long time to master, going black and white with your photos can help you make them look better almost every time. Many of the errors that you see in your images can be hidden quite well if you turn your photos black and white.
This is not to say that black and white is only good for hiding errors however. A black and white image captures the humane eye very strongly. You can play around with the brightness and contrast of your black and white images to get the look you want. A high-contrast and bright image looks very rustic and raw, whereas one with a low contrast may induce feelings of nostalgia and serenity.
3. Crop for a Better Frame
While the number of megapixels your camera has doesn't matter as far as image quality is concerned, it is important when you need to crop into your images to get a better picture. It's advisable to create images according to the Rule of Thirds, a grid that can be found in many photo editors for Mac including Luminar and Apple's own Photos. Such grids can aid you in achieving a better composition for your image if you didn't have a lot of time to think about framing your shot when you were taking it.
4. Make them Pop
Another quick way to edit your images is to give them a little pop. This can be done by bumping up the contrast and saturation in your photos to make them more bright and punchy than they were before. However, it is important not to go overboard here as too much color saturation in an image makes it look artificial.
5. Use Some Filters
And finally, if all else fails or if you just want a more artsy look for your photos, you can use some light filters on them. Just as with saturation and contrast, it's always good to not go crazy with a hundreds of filters you can find in image editors. Use a well-reputed image editor like Fotor or Luminar to overlay a filter on your photos so that the integrity of your work is not destroyed. Don't use filters that make your images look like they were taken in outer space, unless you are going for something more of an illustration than a photograph. Always use them in a subtle way, just enough to give your images that little something extra that they need to be more pleasing.
Shoot in RAW mode so that you can create your final photos just the way you want to, without sacrificing any detail or quality. However, for those times when you just need something quick and effortless for your photos, these five tips will help you out greatly.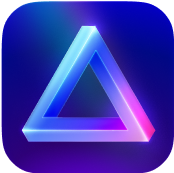 Advanced yet easy-to-use photo editor
view plans