Sometimes you need a portion of creativity and inspiration to make your own photos look great.
The number of photo editors available on the market these days is nothing short of overwhelming. Every new photo editor claims to be the best and promises new features that other editors don't have. Many of these editors, however, fail to provide even the most basic of editing tools. They have the same old photo editing effects that every other editor has, and they do almost nothing to make them better.
However, there are times when a new entry into the world of photo editors completely turns the tables by adding a touch of innovation. Luminar by Skylum is one such software. Not only does it bring some excellent photo editing effects, but it brings them bundled in a very intuitive user interface.
Photo Editing Effects Made Serious
Many people associate one-click photo editing effects with non-serious image manipulation. That is where Luminar differs. It brings a heap of photo editing effects ranging from those that help fix colors to those that add a dramatic flair to your images.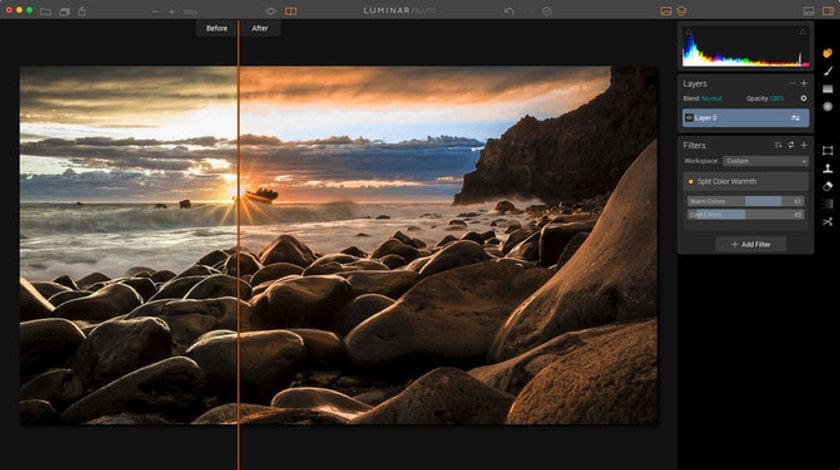 These effects, unlike many other photo editors, are very customizable and can be altered to provide you with the look you want for your images.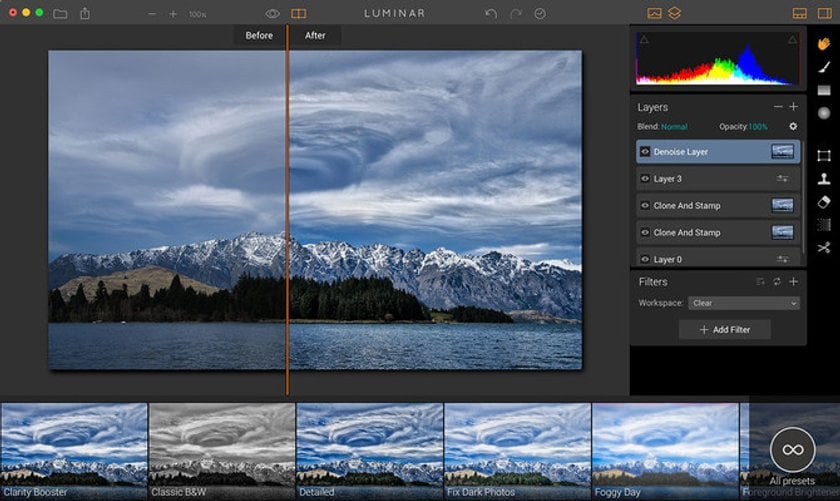 It also allows you to stack multiple effects onto an image, while providing full manual control over the different aspects of each filter.
A Host of Controls
Once you delve into one of the many editing effects that Luminar offers, you will see a number of controls come up. For example, Luminar has an excellent photo editing effect called Top & Bottom Lighting.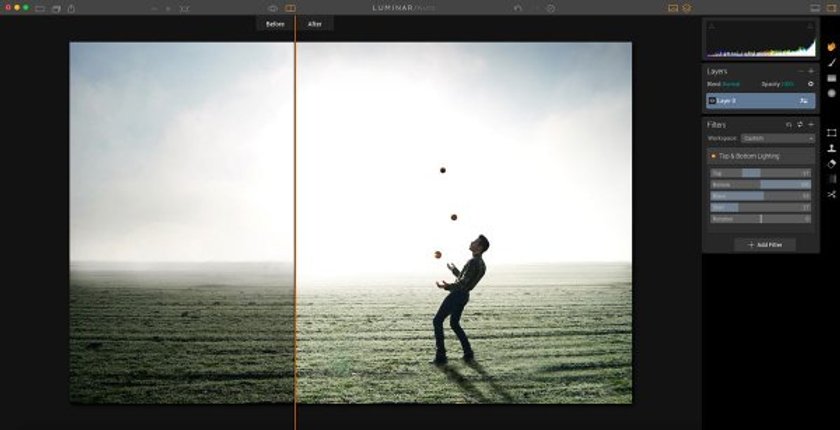 This essentially allows you to adjust the overall lighting in your image to achieve a balanced exposure in the top and bottom halves of the image. But once you select the effect, you can change multiple aspects of it instead of having just one slider that automatically makes the changes. You can manually adjust how much light is added to the top part of the photo and to the bottom, where the 'shift' between the two halves takes place, and more.
Similarly, in the Dramatic Filter, you can change the overall amount of the applied filter, the contrast in the image, the brightness, and also the saturation. These kind of options make using such amazing filters and effects into a more serious affair than with many other photo editors.
Creative Effects Galore!
Some photos just need some creative effects to be applied on them before they can become good enough to be shared. Others are already good, but can be enhanced much more with the use of a creative effect. Luminar brings a lot of such effects to the table, allowing you to give your photos the particular look you want. You can use color splash to bring a part of your image into focus, or remove an unwanted object from your otherwise great picture.
The collection of such amazing photo editing effects, combined with the level of control you have over them, is what makes Luminar such a great new option for your image editing needs. If you are looking for something that doesn't cost you too much to achieve professional grade editing capabilities, then Luminar is definitely worth taking a look at.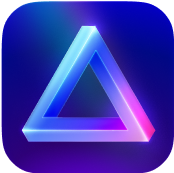 Advanced yet easy-to-use photo editor
view plans