Aurora HDR 2018 comes in September as the ultimate cross-platform HDR photo solution.
When we set out over 3 years ago to create the finest HDR software ever, alongside renowned HDR and travel photographer Trey Ratcliff, we knew it would take a couple of releases to achieve the high goals we'd set for ourselves.
Now, we're happy to say that day is upon us. After more than 100 million photos processed in our previous Mac versions, plus earning the Apple Editor's Choice award for Best Software, Aurora HDR 2018 is almost here! Not only cross-platform (Mac & Windows) for the first time ever, but stronger, faster and able to leap tall buildings in a single bound! Aurora HDR has again raised the bar on what high dynamic range software can be. And did we mention, it's cross-platform? See more at www.aurorahdr.com/2018
While we're not going to reveal ALL of the new features right here, right now, here is a sneak peek into some of the improvements our engineers have been working on:
Lens Correction Tool - The new Lens Correction filter easily fixes all kinds of lens distortion, from barrel and pincushion to chromatic aberration and vignetting.

New User Interface - Redesigned from scratch, the modern and responsive user interface brings a powerful, yet joyful experience to HDR photo editing.

Speed improvements - Up to 4x improvement in RAW image processing, and up to 200% faster merging and masking performance means that Aurora HDR 2018 is dramatically faster than the last version.

Cross-platform version - Aurora HDR 2018 will be available both for Mac and PC users with interchangeable files, enabling mixed-computer households to share the same product key.

A complete list of new features will be announced concurrently with the pre-order.
However, the truth is that all the 5-star reviews in the world can't match the daily inspiration of our customers around the world who share their images everywhere! You help us to keep moving forward every single day to make all of our products better.
Aurora HDR 2018 will come with more than 15 new features and big performance gains, support prior version custom presets, and be available for pre-­order on September 12. Current owners will get the pre-order upgrade price of just $49, which includes some superb bonuses. For others, the pre-order price will be $89 and also include the bonuses.When the pre-order period ends, Aurora HDR 2018 will be released on September 28 at its normal retail price of $99. There is no retail price increase over prior versions, however, the special pre-order bonuses will not continue once the software is officially released. Note that when you purchase the software, it will include an activation key good for 5 devices, Mac or Windows. This is perfect for "mixed-platform" households!
If you own an earlier version of Aurora HDR and choose not to upgrade, we will continue to support it with performance updates, and you'll, of course, be able to use all the current tools and features your version contains, just as you do now.
Some may ask why they have to pay for the new version, but the answer is simple: it's a major version upgrade and frankly has taken us over a year to develop with all the resultant time, effort and salaries.
While all compatibility updates to our software are always free - fixing bugs, adding smaller features or keeping up with OS changes - we do reserve the right to charge for major upgrades with significant new functionality, like Aurora HDR 2018. We've put a LOT of blood, sweat and tears into it and hope you'll like it very much!
To sign up for pre-order announcements and more, please visit aurorahdr.com/2018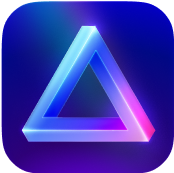 Advanced yet easy-to-use photo editor
view plans