If you have Apple's native photo editing app - Photos - you can easily use various extensions.
With Extensions in macOS Sierra, Apple's Photos Offers the Best of Both Worlds
Mac computers have always played a significant role in post-production photography work. With Extensions in macOS Sierra, you can edit images in Apple's native Photos app using third-party products. Better still, you can apply multiple extensions to one photo, or use any combination of extensions plus the editing tools built into Photos.
All About Extensions
To get started with Photos Extensions, you first need to install and enable them. The easiest way to do this is to open System Preferences on your Mac, then click Extensions. Select Photos on the left sidebar and then choose the extensions you'd like to use. To use a third-party application, be sure to install it on your Mac.
To edit an image in Photos with an extension, follow these steps:
First, highlight the photo to edit. Next, click on the Edit Photo icon at the top right of the screen. From here, you can edit your image using Photo's built-in tools, which include Enhance, Rotate, Crop, and more.
At the bottom of this list, select Extensions. In the popup box, choose the third-party application you'd like to use. You're able to use all of the third-party application tools available directly from the Photos application. Once complete, select Save Changes, which will take you back to the main Edit Photo page in Photos.
From there, you can continue editing your image using one of the tools Apple has provided, or you can select Extension again and select another third-party Mac photo editor application to use. Once you've successfully edited your photo, select Done.
Third-Party Photo-Editing Applications
The Mac App Store is the home to many photo-editing tools. The best include:
Noiseless
With Noiseless, you can remove those pesky color and light "speckles" common with low-light shots, while retaining the sharp details of a photo. Eliminating distractions in Noiseless is a very simple process thanks to presets.
When you load an image, Noiseless checks its EXIF data and suggests an optimal preset. You can also choose from other presets built into the program. Each preset offers different levels of noise reduction.
Tonality
The monochrome analog era is fondly remembered and embraced with Tonality. Featuring 150 customizable presets for one-click-magic, the application includes various tools for fast black and white processing of color source images.
With Tonality, you can transform any photograph into a black and white masterpiece with ease. Features include multiple layers with blending modes; advanced clarity, detail, and structure controls; authentic film emulation effects with a realistic analog grain engine; native RAW support with fast 16-Bit image processing powerful glow, control and lens blue emulation; and more.
Aurora HDR
Finally, Aurora HDR software features an easy-to-use, versatile workflow for every style of HDR, regardless of skill level. With Aurora HDR , you receive native RAW support, adjustments, layers, HDR photo effects, textures, presets, and more.
Photos for Mac has improved considerably in recent years since Apple discontinued iPhoto and Aperture for Sierra OS. Today, you can use Photos for Mac as a photo-management tools across multiple devices. Thanks to Extensions, you can use third-party professional editing tools within the app. It's the best of both worlds, no?
Putting It Together
Apple Photos' biggest strength is as a photo-management tool. With iCloud enabled, you can view your images and videos across multiple devices, including iOS, macOS, and iCloud.com. Best of all, you don't need to download these files to your devices to see them, saving you precious storage space.
To configure Photos in this manner, select Photos-Preferences from the application toolbar. Be sure to check the "iCloud Photo Library" box. Next, choose the toggle "Optimize Mac Storage."
With "Optimize Mac Storage" turned on, the iCloud Photo Library manages your library size on your Mac automatically so that you can make the most of your device's storage. Your original, full-resolution, images and videos remain stored in iCloud while device-size versions reside on your device. At any time, you may download the original photos and videos over Wi-Fi or cellular.
You'll need to perform a similar task on your Apple mobile devices. Go into the Settings app on your device and select Photos & Camera." Toggle "iCloud Photo Library" to the on position. To save space, select "Optimize iPhone (or iPad) Storage." Image changes made on one device will carry over to the rest of your devices.
So there you have it. Use Photos for Mac for all of your post-processing work. Use the application to manage your images and videos across multiple devices. To take your images to a new level, consider a third-party application that offers a Photos Extension. It's the best of both worlds, no?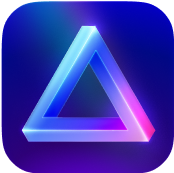 Advanced yet easy-to-use photo editor
view plans