Although only a minor update to Mac OS, El Capitan will surprise you with many changes.
What photographers will love about OS X 10.11 El Capitan
El Capitan is a unique, vertical rock formation in Yosemite National Park. It shouldn't come as much of a surprise then that Apple's recently introduced OS X 10.11 El Capitan is a minor update to its current Mac operating system, OS X 10.10 Yosemite. Despite this, there is plenty for photographers to love about the update, which is expected to be released this fall.
Photos
One of the most important tools for photographers and videographers is workflow, especially if your database is large. After all, your files are of little use when you can't find them.
In OS X El Capitan, Apple has made managing your library much easier. You can now add a location to a single image or to an entire Moment. Naming your favorite people in Faces is also much faster thanks to a more streamlined workflow. You can also sort your albums and the content inside them by date, title, and more.
Just as important and significant for fans of photo editing, Apple has finally opened Photos for Mac to third-party editing tools, or "extensions." You'll be able to get these from the Mac App Store and use them within the Photos app. Of course, the significance is that it means you'll no longer be limited to using only the filters and texture effects created by Apple. The Skylum team is ready to support Photos extensions and we're extremely excited about creating an amazing editing experience that is streamlined, creative and high quality.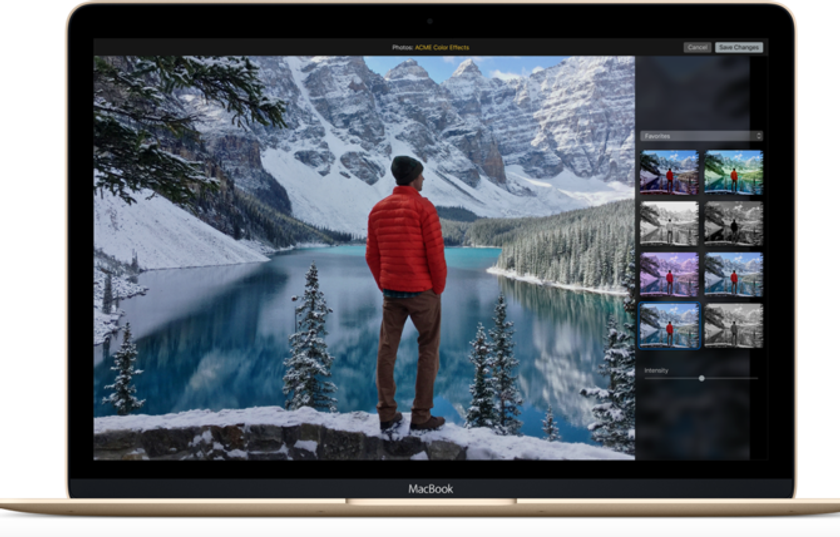 Split View
With the new Split View in OS X El Capitan, your Mac screen is no longer limited to just one app in full-screen view. You can now open two full-size applications at once. The new feature will allow users to run two applications side-by-side and share content between them. This is accomplished by dragging applications onto each other in Mission Control.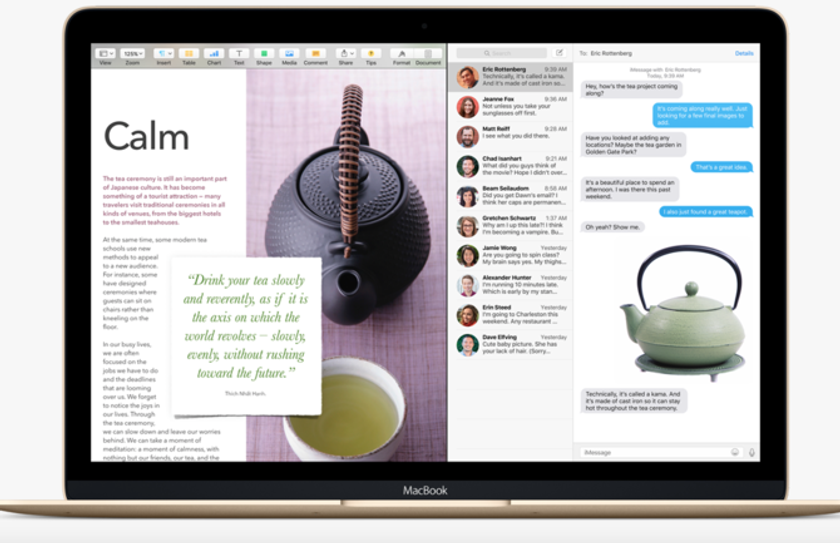 This image shows your MacBook in the Split View option.

Spotlight
One of my favorite Mac features has always been Spotlight. In OS X El Capitan, the search tool has gotten even smarter thanks to the ability to understand natural language.
Do you need to make sure the weather will cooperate at your afternoon shoot? Spotlight now features weather conditions and forecasts for your current location or cities around the world. Is there going to be traffic? Spotlight can let you know.
Mail
Tired of losing that email you started to a client? With the enhanced full-screen view in Mail, you can now view messages you're composing at the bottom of the screen. This makes it easier to copy text or attachments between messages. And if you're managing multiple email threads, you can switch between them with newly introduced tabs.
Notes
Apple has finally thrown some love towards its Notes application. For the first time, you'll be able to attach a photo, video, URL, or map location to a note. Best of all, these attachments are shown on all of your Apple devices, including iPhone and iPad.
You can also save website addresses to a note right from Safari or an address from Maps. Notes will also integrate with other applications in the coming months. Just click the Share button to save items to existing notes or even create new ones.
Performance
Will these new features slow down our Macs? Absolutely not, thanks to new performance tools in OS X El Capitan. Apple promises that the new OS will be the most fluid and responsive to date.
Summary
Photographers love using Macs to manage their images and make them better. OS X El Capitan will makes those tasks even easier. The free OS update is expected to arrive on the Mac App Store in September or October and, rest assured, the Skylum apps will be ready as well!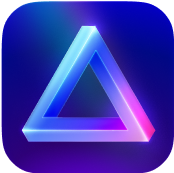 Advanced yet easy-to-use photo editor
view plans