No compromises. Together with Trey Ratcliff, we've made the world's best HDR software.
Let's face it - software is all around us. From your favorite ATM that dispenses money and Fandango which helps you buy movie tickets to typed.com, possibly the coolest blogging platform around. Yeah, there's some really kick-ass software behind that.
At Skylum, we make Mac photo software. And today, we're immensely pleased to give you Aurora HDR. It's simply the world's best HDR software, usable by anyone.
No compromises. No excuses. Working with the amazing HDR photographer Trey Ratcliff, whose images have been viewed over 115 BILLION times on the web, we've done our homework and delivered the goods.
Tens of thousands of engineering hours over more than a year has gone into Aurora HDR. Over a decade of Trey's experiences on the road and in the studio. Extensive videos, webinars, inspiring content and user manuals to help you succeed.
There simply is no shortcut, no substitute for rolling up your sleeves and fulfilling that promise you make to yourself, your team, your family and your partners. Damn. It's a great feeling to share a dream with the world!
Our proudest effort. For you. Try it today on your own images.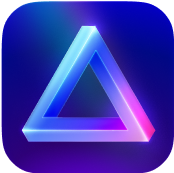 Advanced yet easy-to-use photo editor
view plans