Serge Ramelli makes HDR editing look effortless. Whether you're an Aurora HDR newbie or an advanced user, you'll appreciate this new tutorial series.
Wondered how your favorite photographers create those compelling images you could never quite recreate? The secret is that there's more to a photo than pressing the shutter and making basic editing adjustments.
In Serge Ramelli's new tutorial video series, he'll show us how to use Aurora HDR's filters, layers, and presets to create those incredible, pro-level images from start to finish.
In this series of short yet informative video tutorials, Serge will share his own shooting tips and editing tricks. More importantly, he will talk about what every Aurora HDR filter does by going in-depth with each one — from the HDR Basic Filter to HDR Details Boost, Image Radiance, and Dodge & Burn — and by showing us how to use it to our advantage.
He will also discuss layers, as well as the understated power of the Brush, Radial Mask, and Gradient Mask tools. He'll show us how to use these layers and tools to make isolated adjustments to our photos and apply different presets to different parts of our images.
Moreover, he'll also cover things like correcting distortion, removing chromatic aberration, applying HDR effects to a single RAW file, and even opening a file in Photoshop directly from Aurora HDR.

The best part is, he'll do all that and more without getting overly technical so that it's super easy for beginners to follow and understand. If you're seeking an excellent course on learning Aurora HDR, trust us. This is exactly what you're looking for.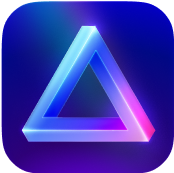 Advanced yet easy-to-use photo editor
view plans