Shooting with a drone has never been easier. Unlock a completely new way to see the world. We invite you to check out our drone photography tips and techniques.
How would you take pictures of the world's most attractive places where no man has gone before? How would you photograph an erupting volcano or sand dunes that are particularly beautiful from a bird's-eye view? You can, of course, take a helicopter flight with the doors off. But it will be expensive. We've got a better solution for you with UAV aerial photography.
You can get a drone for less than the cost of a single flight and take as many photos as you want whenever you want. With these tips, you can easily get started with aerial drone photography. Check out our drone photography tutorial.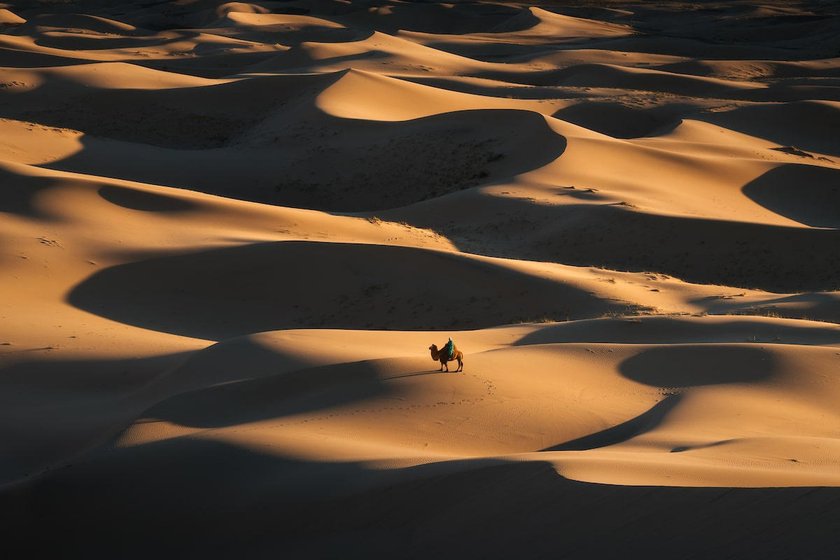 Photo by Daniel Kordan, Mongolia
What is Drone Photography
This is a genre that captures images and videos using a remotely piloted aircraft. This type of photography allows you to capture images from high altitudes that would otherwise be impossible if you did not have access to an aerial view. Technology is rapidly advancing and allowing people to send a camera high into the sky to get UAS photography. This has required improvements in technology – batteries that are lightweight but powerful enough to carry a camera.
Some places a person with a camera simply cannot get to physically: it is something located too high (the upper floors and roofs of buildings, monuments, mountain peaks in windless weather), and something hidden behind insurmountable obstacles (for example, behind a forest or a mountain range). A drone may get to these places with a camera.
Most importantly, such filming is absolutely safe for the pilot, unlike traditional filming from a helicopter. With a drone, you can fly high and far without physically staying on the ground and risking your life. Now you know what is drone photography.
In the air you get unusual perspectives (in every sense) – you can shoot from non-standard angles that are unavailable to us in normal life. Shooting horizon shots from a bird's-eye view, top-down shots –- the list is limited only by the pilot's imagination and skills.
Not only does the change in perspective create a special artistic effect, but it also allows you to see important details that are not visible from the ground. Customers of wedding and commercial shoots are increasingly asking to add drone footage to their work. So mastering a copter can be your competitive advantage.
Gear for Drone Photography
If you are just mastering this genre, you probably wondered what equipment besides a photography drone you might need. There are some special features in drone photography for beginners, so let's look at everything in order.
Drone With Camera
There are a number of drones equipped with cameras with many different functions. It's up to you to decide which model is best suited to your goals and your budget. So many of them are available on the market. For example, the DJI drone is very popular.
If you are a professional photographer and want to include this genre in your list of services, then you will have to look at more expensive drones taking pictures. If you are on a tight budget and want something powerful, but not overpriced, there are the best drones for you, too. Don't forget to register your drone with the Federal Aviation Administration (FAA).
Extra Batteries
One of the first things you need to buy before offering photography services is a few extra batteries to increase the flight time, at least a couple of pieces. Most drones can stay in the air for less than half an hour before their batteries run out. If you are covering an event with aerial drone photography or doing a photoshoot, you may have to fly your drone most of the day so count the battery life correctly.
ND Filters
These filters limit the amount of light entering the camera's sensor to create a more balanced shot in drone aerial photography. For best results, you should get a full set of these filters with different levels of light blocking. This allows you to play around with your camera's shutter speed, so you have the ability to take better photos with long exposures.
Photo Editor
Editing is a very important thing and we'll talk about it further. Being a professional photographer requires more than just drone control skills. You also need to learn how to process aerial drone photos perfectly to get perfect image quality and you can't do without a photo editor. You can also take advantage of any bracketing and high dynamic range functions in your camera, which allows you to create photos from individual frames taken at different exposure levels.
Tips For Drone Photography
How to get into drone photography? We have a few drone photography tips for you to take your shots to the next level. Every drone photographer can use these recommendations.
1. Know the rules before you fly your drone
If you're new to drone photography, it's important to know where you can and cannot pilot your drone (check out Know Before You Fly). In the United States, you need to register any drone weighing 0.55 to 55 pounds with the Federal Aviation Administration (FAA). It's best to register your drone before it takes off. It's rather simple to register a consumer drone – pay $5 and give your name, physical address, and email to the FAA. We highly recommend not neglecting this critical matter in order to stay within the law and keep on shooting photos.
Additionally, you should keep a safe distance from people, buildings, cars, and other objects to prevent any harm or property damage. Just keep your drone in safely.
Photo by Iurie Belegurschi
2. Pick the best photography drone
There are two common types of drones: those with onboard cameras and those with mounts to attach your own gear. Drones with cameras are heavier and don't offer very high-quality images. On the other hand, drones with mounts allow you to attach your own camera. In this case, you can use a GoPro or any other gear. It will be easier if you use a camera you're already familiar with as you'll only need to learn how to pilot the drone.
But how well can you fly your drone? If you're a novice in aerial drone photography, go with a smaller and cheaper drone. This will help you improve your skills for drone aerial photos and not worry about losing hundreds of dollars if it crashes. Taking great pictures from a drone takes time and countless runs.
Learn your drone's specifications. For example, some drones can only be piloted indoors. Some drones are packed with lighting for shooting at night. Some can go further distances. Decide what you want to achieve with your drone, compare the features of the drone's camera, then choose the one that best meets your needs.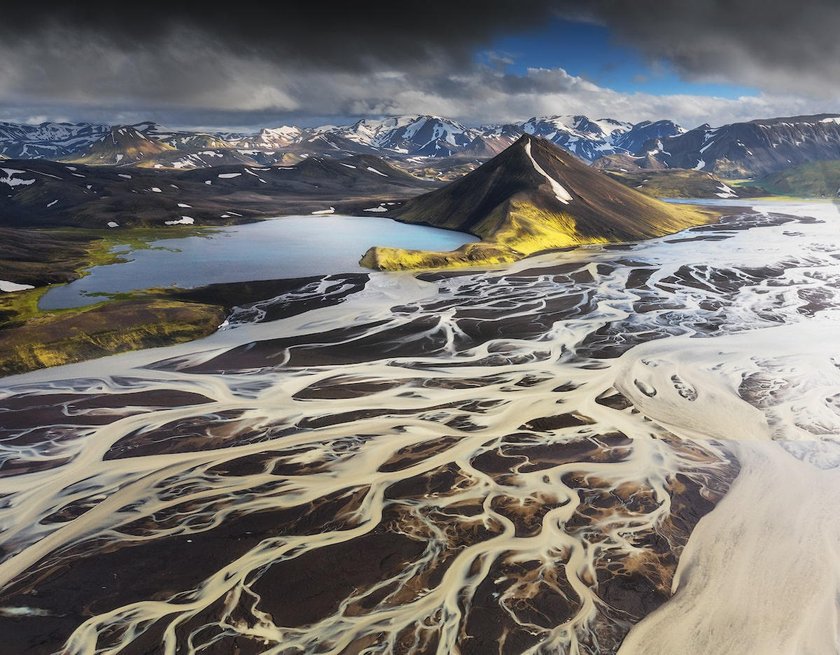 Photo by Iurie Belegurschi
3. Choose a story for your aerial photoshoot
With a drone, you can turn the world upside down and show it in a new way. But still, you mustn't forget about the idea your photos and pictures from drones convey. Follow basic photography principles like the rule of thirds, leading lines, symmetry, and patterns. It's also important that your shot has a subject to help focus the photo and provide viewers with a sense of scale. Take the photo with your own perspective and enhance it with post-processing.
4. Get familiar with real estate drone photography
Getting the hang of drone real estate photography isn't rocket science. With flying cameras, photographers can capture gorgeous home exteriors with dramatic landscapes and ocean and mountain scenes.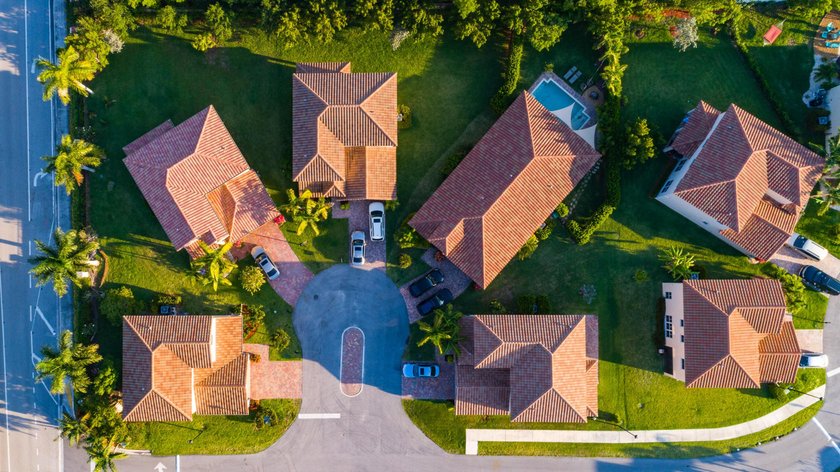 Whether you're a real estate agent or you're trying to sell your own home, it's vital that you make a big first impression. Luminar Neo is the perfect solution for drone photographers of all levels to turn their real estate photos into listings that sell. Post-processing in Luminar Neo gives you natural results with precise and realistic details. It enhances textures, structures, and the overall look thanks to the HDR Enhance and HDR Smart Structure AI filters. And it fixes perspective distortions with powerful Lens Correction and Transform tools.
Luminar Neo
Get the best-selling smart photo editor.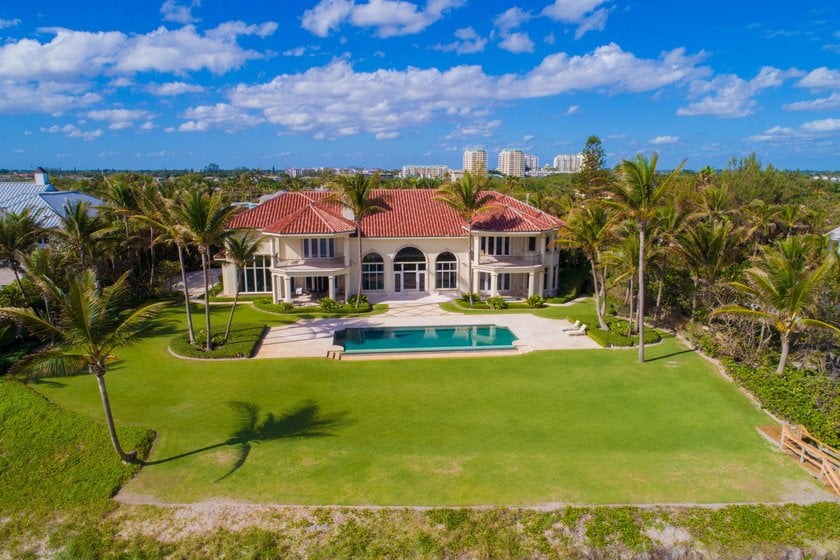 5. Carefully learn the instructions
Knowing what your drone can do is essential. Read the user guide — it contains everything you need to know about your drone. You'll learn crucial things about drone photoshoots you might not have even thought of. So dive deep into the instructions and keep on improving your skills.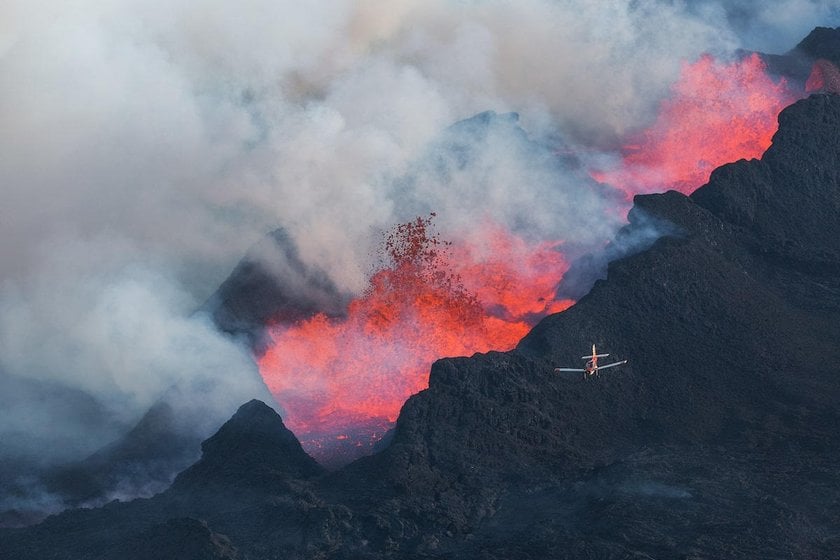 Photo by Iurie Belegurschi
6. Explore your drone's features
Learning your drone's features will streamline the shooting process and lead to an efficient aerial photo shoot. The most common features you'll find are: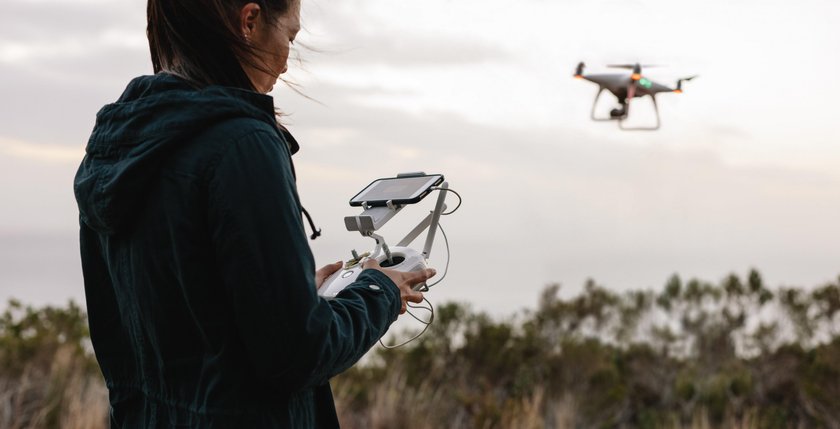 Smartphone feed — This is an especially great tool for beginners, as it lets you see exactly what your drone is capturing in real time, increasing your chance of capturing a stunning shot.
Smart mode — Also known as beginner mode for drone aerial view, the smart mode will help you make the most out of your aerial shots. For example, smart mode can cope with wind with a stabilization feature so you don't have to worry that your photos will look like earthquake reportage.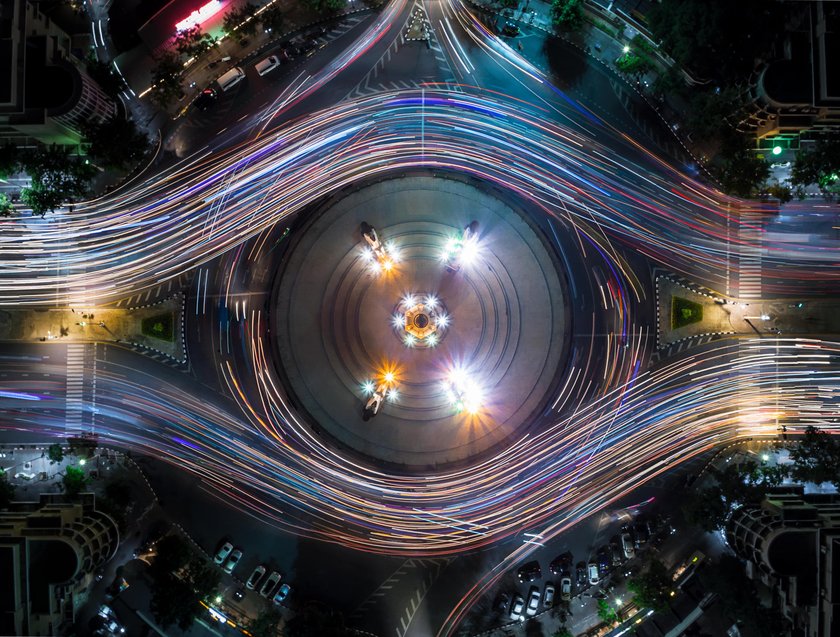 Follow-me — This option is for those who want to be in the shot. Take your phone around, turn on follow-me mode, and your drone will ensure you're always in the frame.
Geofence option — Set limits on how far and how high your drone can fly by locking it from crossing an invisible border.
Experiment, learn the basics of drone setup, and discover which features will help you to boost your drone's potential.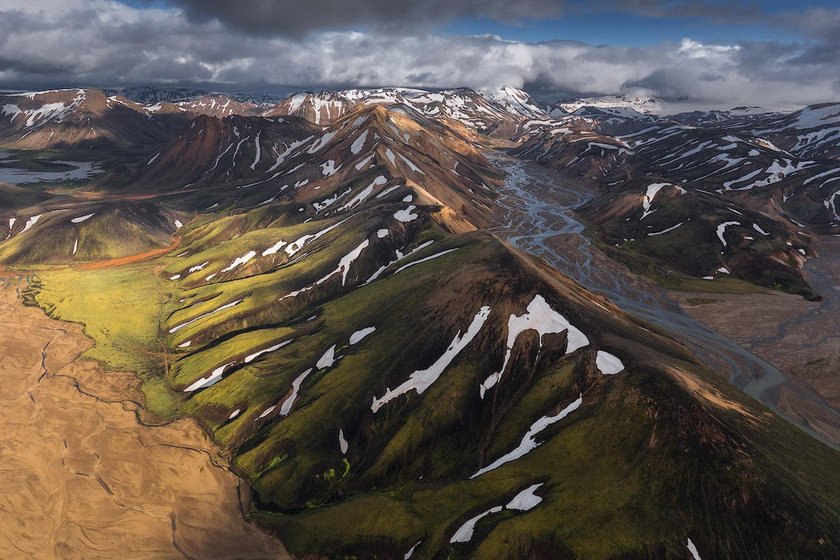 Photo by Iurie Belegurschi
7. Tackle this to-do list before you fly
Once you've read the instructions, nailed all of your drone's key features, and read all the rules, you're almost ready to fly your drone. But before you do, double-check your flight preparations. This preflight to-do list will ensure a smooth flight and the greatest shots:
Check the flight zone. You'd better know whether you're flying over private or public space (drone hovering may not be allowed in some places).

Make sure the weather conditions are good at the time of day when you use camera drones. You might need stabilization equipment or some other equipment due to the wind.

Make sure that any people in the area don't mind a camera in the sky and a drone hovering around them.
Charge your batteries and take additional ones to ensure the drone can stay in the air as long as you need.
Before you send the drone forward, set the resolution, brightness, frame rate, shutter speed, and ISO depending on what you want to achieve in your photo.
Make sure the motor rotates freely, mounts are intact, and screws are tight. Everything must work properly.
Prepare the remote controller. Whether it's a smartphone or tablet controller, it must be ready to go for your flight: charge your device, turn off other apps, and check that it connects with the drone.
Now it's time for most exciting part — piloting your drone.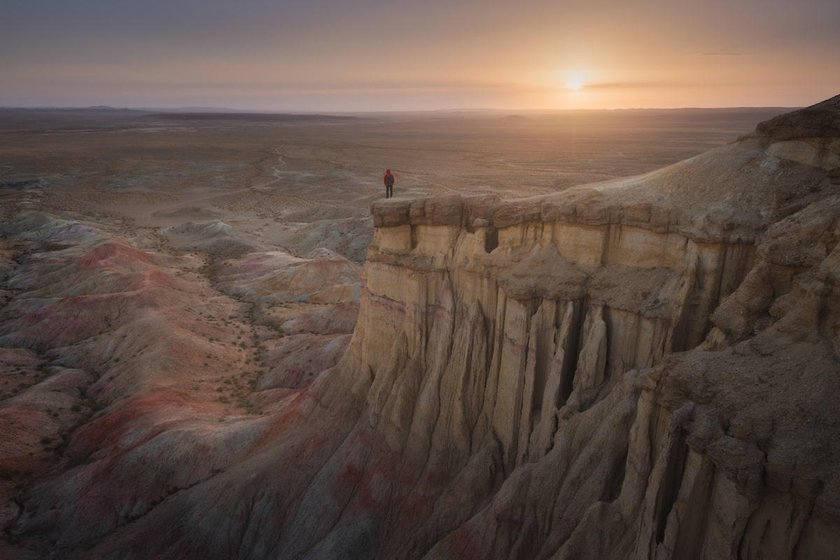 Photo by Daniel Kordan, Mongolia
8. Get natural with drone photography techniques
There's no point going to a marvelous place and getting your drone in the sky only to have awkwardly framed, blurry photos. It takes time and effort and a lot of testing to become really good at shooting beautiful landscapes from above with photography techniques. Keep these tips in mind:
Don't forget the basic photography rules. These rules work perfectly in the world of aerial photography as well. So if you're not familiar with fundamental techniques such as the rule of thirds, leading lines, symmetry, patterns, and the golden ratio, then study up.
Search for symmetry and patterns. While you're soaring high, keep on the lookout for interesting colors, shapes, and repetition. They form some of the most iconic aerial photos.
Keep it simple. Find the subject for your shot and focus on it. Simple compositions result in amazing aerial shots and let viewers have a sense of the scale.
Hover slowly and stably. Because of how stable some drones are these days, you can still use long exposure times, which can be particularly amazing when capturing swaying trees or the crashing ocean.
Benefit from light. The right light can be a huge advantage for drone photographers — shooting at particular times of day can create long shadows and striking patterns.
Drone photography is challenging, exciting, and captivating. Try it once and you won't stop. Experiment with different techniques, take great shots, and enjoy life from above.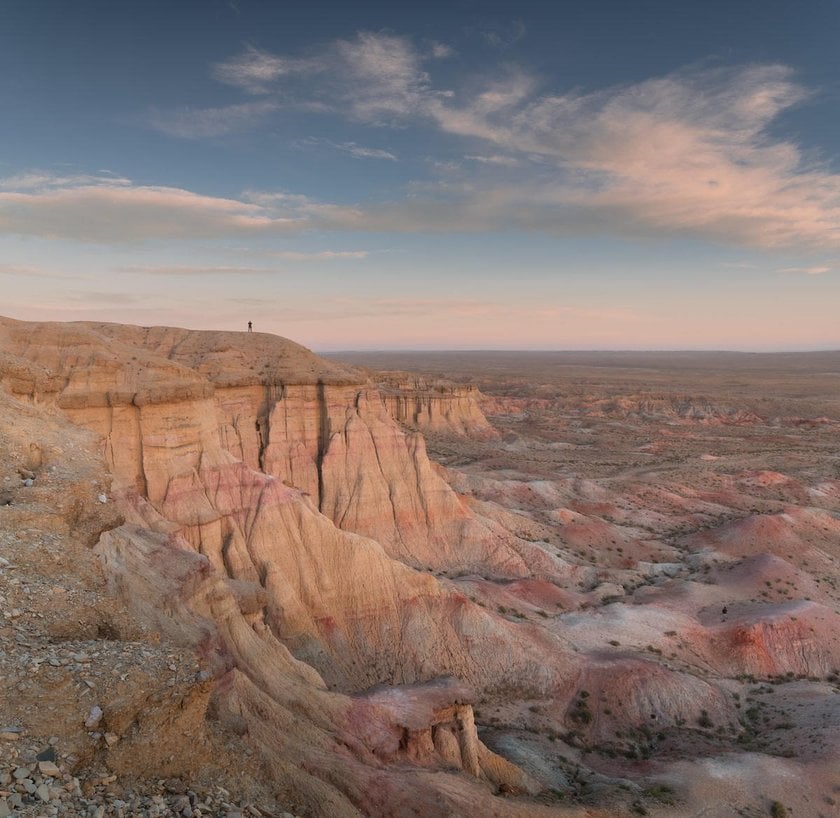 Photo by Daniel Kordan, Mongolia
Processing Your Drone Photography
Use Luminar Neo to make your aerial shots even more creative. Luminar Neo is the best photo editing software for aerial photography, with powerful features and tools.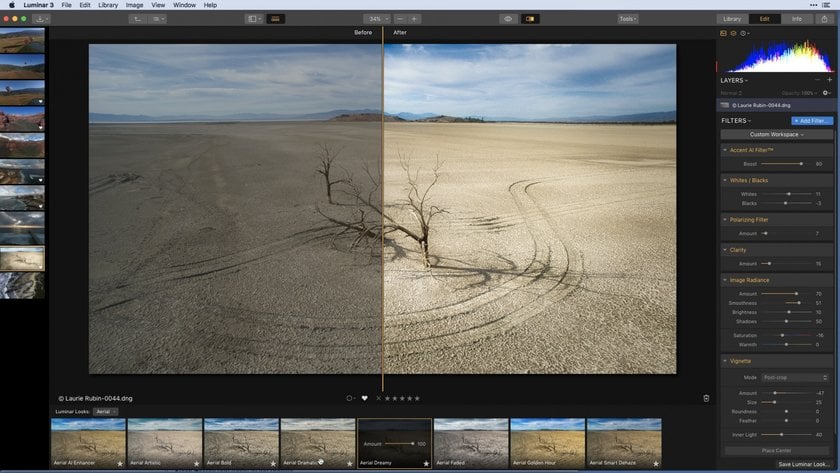 "This tool [Accent AI] automatically analyzes your image and instantly corrects it. Under the hood, more than a dozen controls are in use. This tends to yield naturally beautiful results with one simple slider. The Accent AI tool can substitute for many traditional controls like shadows, highlights, contrast, tone, saturation, exposure, details, and others.'' — Photographer and Skylum Affiliate Partner Laurie Rubins.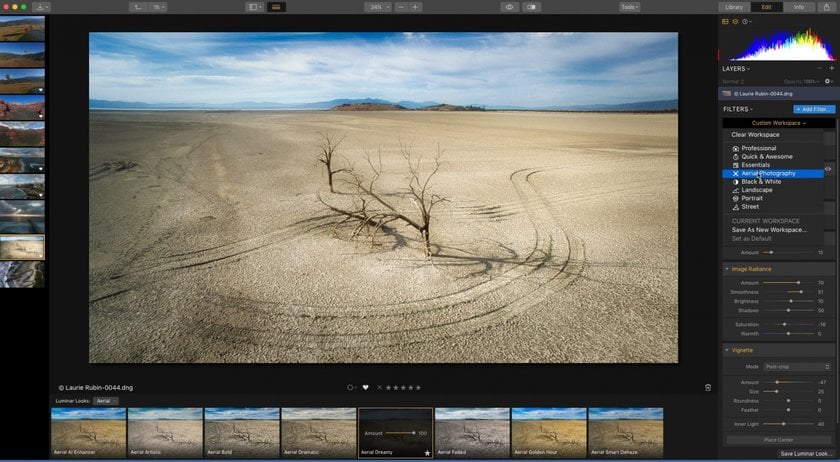 The Dehaze tool will make your shots more vibrant, clear, and eye-catching. Other filters such as Accent AI and Golden Hour are an aerial photographer's secret weapon for stunning images. It's easy to get a great shot with any type of drone.
Alternatively, you can try landscape or travel Presets that minimize complicated post-processing and stylize your photos in one click. The bottom line is that you don't have to use multiple Photoshop plugins to perfect your aerial snaps. With photo software from Skylum, you can just enjoy outstanding results.
Drone Photography: Summary
Cool aerial photography not only requires photography skills but also drone pilot skills. In the beginning, you need to know the most basic things, but as time goes by you will develop and learn more tricky tricks. Study your drone, plan your route and shoot carefully, and don't forget to check the weather before you head to the location! Have a safe flight and great shots!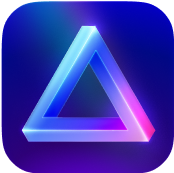 Advanced yet easy-to-use photo editor
view plans